Bottas says points gap to Hamilton 'still manageable' in race for world title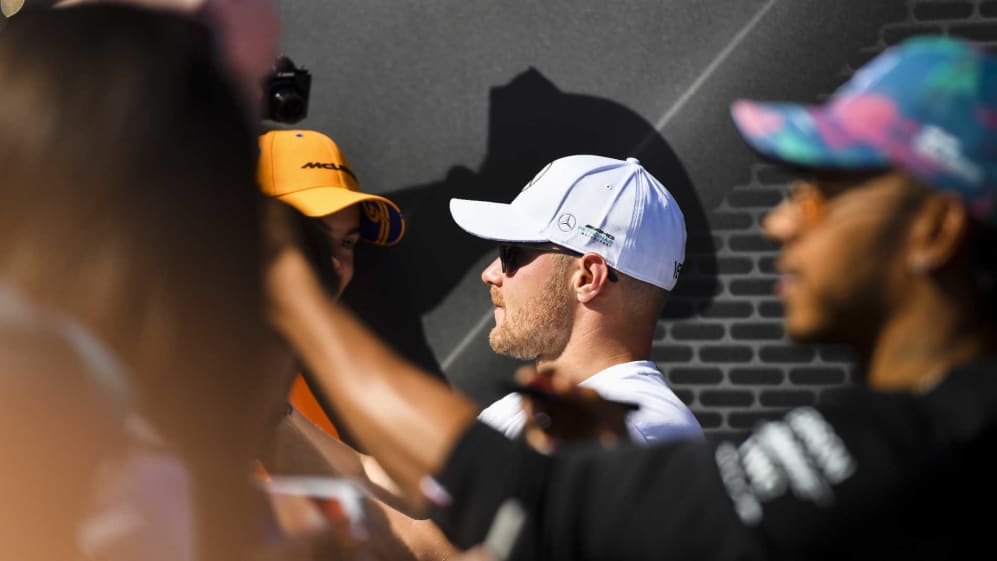 Valtteri Bottas heads into the French Grand Prix weekend 29 points – that's more than a full race win – behind Mercedes team mate Lewis Hamilton in the drivers' standings. But with a maximum of 364 points still available before the end of the year, the Finn was defiant that the intra-team war was far from over.
Bottas spectacularly won the 2019 season-opener in Australia, earning himself the nickname 'Bottas 2.0' in the process for the dominant way he put Hamilton in the shade on race day. Since then, however, despite his pole position tally for the season impressively outstripping Hamilton three to two, Bottas has won just once more, in Baku, while Hamilton has taken five victories, his most successful start to a campaign ever.
READ MORE: Ferrari to bring "small evolutions" to France
So, ahead of the French Grand Prix, was some doubt starting to creep into Bottas' psyche that he could really overhaul his illustrious team mate this year?
"No doubt," said Bottas, speaking on Thursday in Paul Ricard. "I still remember my last win, my last pole, like it was yesterday. The points gap to Lewis… it's still manageable. It's 14 races to go and that's a lot of points, so I just need to try and get those wins now, get the big points."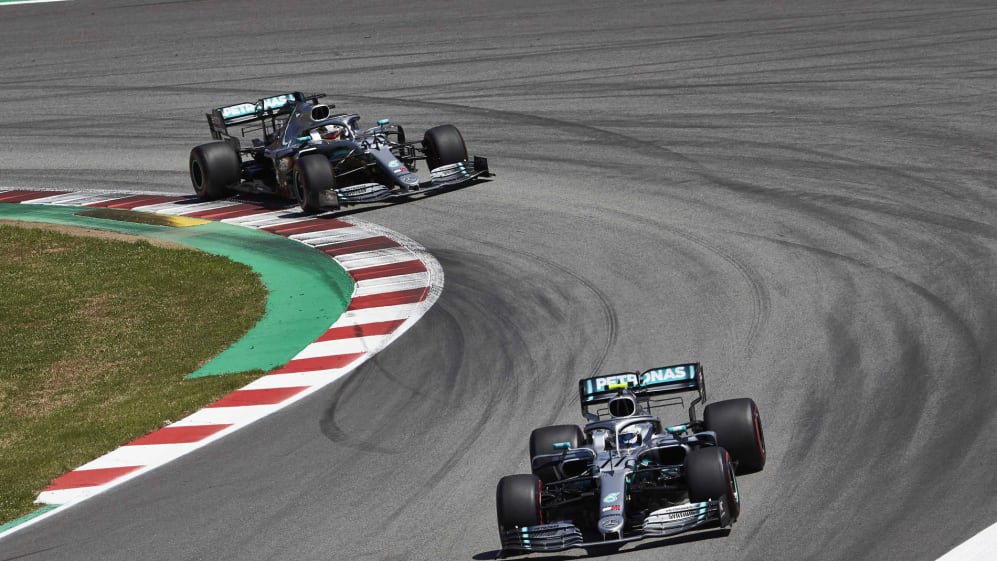 I think the momentum is going to change from Lewis to me during the year. It's going to be all about small margins and taking the opportunities on each race weekend
Bottas endured a difficult Canadian Grand Prix that saw him make a series of mistakes in the Q3 segment of qualifying to leave him sixth on the grid, from where he recovered to fourth in the race, as Hamilton claimed his fifth win following the controversial penalty handed out to Sebastian Vettel.
But while the wind certainly appears to be in Hamilton's sails currently – with Bottas now not having won a race since April – the Finn was anticipating several more momentum shifts between the pair this season, with the next one, he hoped, beginning this weekend at a track Bottas believed would suit Mercedes better than Montreal.
"It's super competitive [between Lewis and I] for sure this year," he said. "I think the momentum is going to change from one to another during the year, and for different reasons, I haven't been quite able to maximise the points in the last two races. But nothing has changed in a way, so just again, a complete reset from Montreal, move on and try again here.
"I'm sure there's a possibility for [Paul Ricard] to be a stronger track than Montreal for us," he added. "There's some really long straights here and as we've seen, that's a pretty big advantage for Ferrari, especially in qualifying on the straights, so we're expecting a close fight and not to come to the weekend thinking we're ahead. I think that's always the right mentality anyway, so we need to make sure we get the most of our package… It's going to be all about small margins and taking the opportunities on each race weekend."