Ferrari request right to review Vettel Canadian GP penalty decision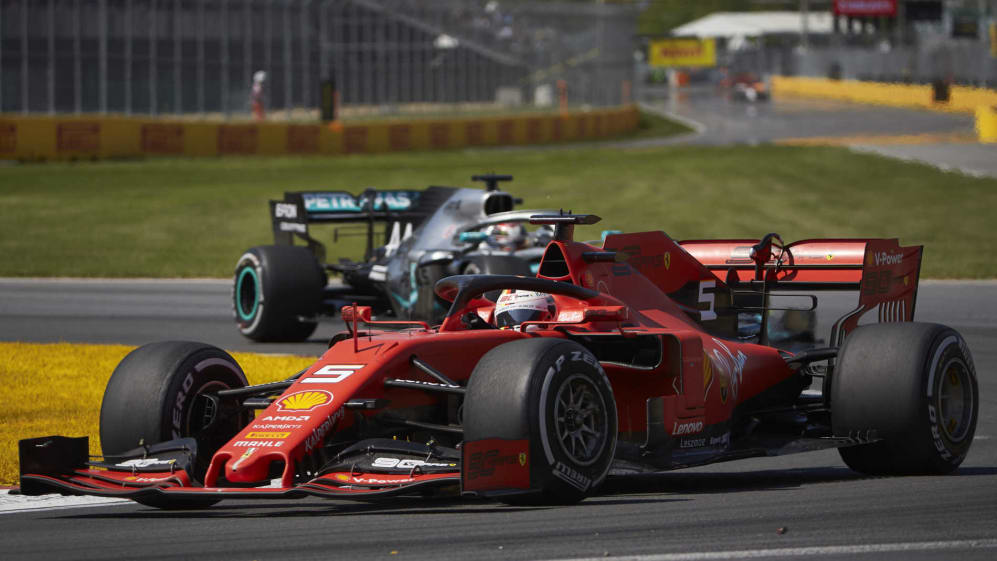 Having spent the last few days evaluating their options, Ferrari have chosen to push ahead and exercise their right to ask the FIA to review the decision to hand Sebastian Vettel a penalty that cost him victory in Canada...
Vettel was first to see the chequered flag in Montreal, but the five-second time penalty given to him by the stewards for rejoining the track in unsafe fashion and forcing Lewis Hamilton off track demoted him to second behind the Mercedes driver in the final classification.
Ferrari informed the FIA of their intention to appeal, but decided against pursing it. However, via the FIA's International Sporting Code, a 76-page document that relates to all FIA-sanctioned championships, the Prancing Horse still had another avenue open to them.
Competitors can trigger Article 14, titled Right of Review, if "a significant and relevant new element is discovered which was unavailable to the parties seeking the review at the time".
Then the stewards "must meet (in person or by other means) on a date agreed amongst themselves, summoning the party or parties concerned to hear any relevant explanations and to judge in the light of the facts and elements brought before them".
It remains unclear what new elements Ferrari are going to present, with a team spokesperson saying: "Due to the sensitivity of the matter we are not giving any further details."
The FIA must now agree a date and time to assess the new material and explanations.