Bottas says he'll 'take one for the team' if Mercedes use team orders to help Hamilton title bid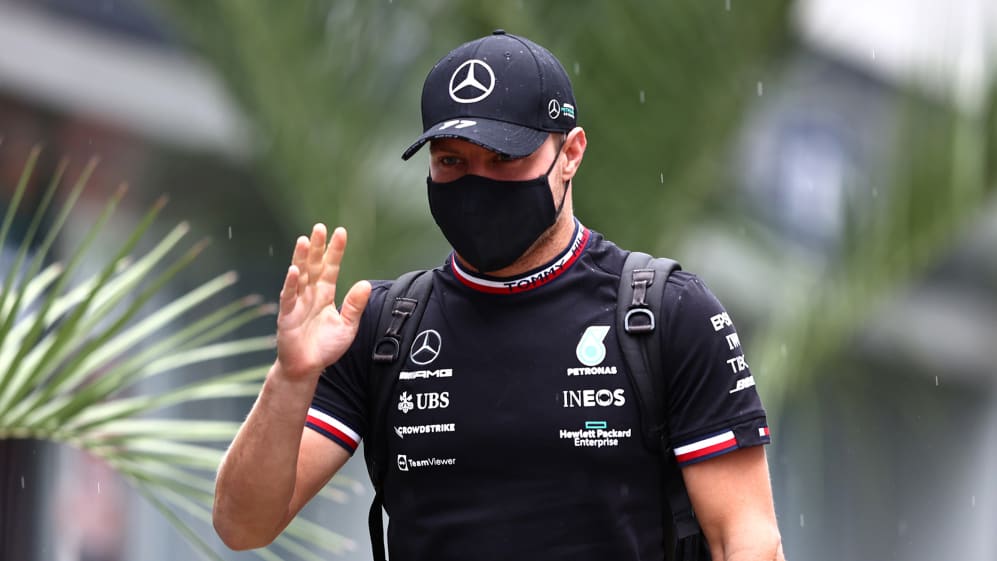 Alfa Romeo-bound Valtteri Bottas says he has discussed the potential use of team orders internally with Mercedes – and will move over if asked to do so to aid Lewis Hamilton's championship bid.
Hamilton and Red Bull rival Max Verstappen are separated by just five points at the top of the championship, with Bottas 85.5 points adrift – more than three race wins – with only eight events to go.
READ MORE: 'I've no doubt we will both be professional' – Hamilton on racing Verstappen after Monza crash
Given the gap is so significant, and small margins are likely to determine whether it's Hamilton or Verstappen that comes out on top in the title race, Bottas accepts that he may well have to play the team game.
"We have discussed many things internally, including different scenarios," he said ahead of this weekend's Russian Grand Prix at Sochi, where he has won twice. "Every race is different.
For me personally coming here to this track, the only thinking in my mind is winning
"There could be times that we need to play as a team, and I need to take one for the team. And in this situation, how the situation is, yes I would do it because we're here as a team and need to make sure we win both titles. Not only the constructors' championship but also the drivers'. At moment, Lewis has greater chance for that – that's the situation."
With Hamilton and Verstappen having failed to score last time out in Italy, it highlighted that there could be races where Bottas – who joins Alfa Romeo on a multi-year deal from next season – could capitalise if such a scenario happens again, which in turn could haul him back into contention.
READ MORE: Alonso says he's 'very far' from a podium finish but expects Sochi to suit Alpine better than Monza
When asked if he is still fighting for the title – and if he's allowed to fight, Bottas replied: "In Formula 1 you never know how the season progresses, there is still a fair amount of races. So never say never.
"The only thing I will keep doing is try my best, try to win races, try to be as consistent as I can to bring the points. And [regarding] if I'm allowed? I don't know really. You need to ask Toto. But for sure, it's still a reasonable gap in the points.
"At least earlier on in the season, I felt like I wasn't really any more allowed for contention, but you never know, we go race by race. For me personally coming here to this track, the only thinking in my mind is winning. It's all that matters to me – and that's my approach this weekend."