Bottas says Mercedes would have struggled without cooling update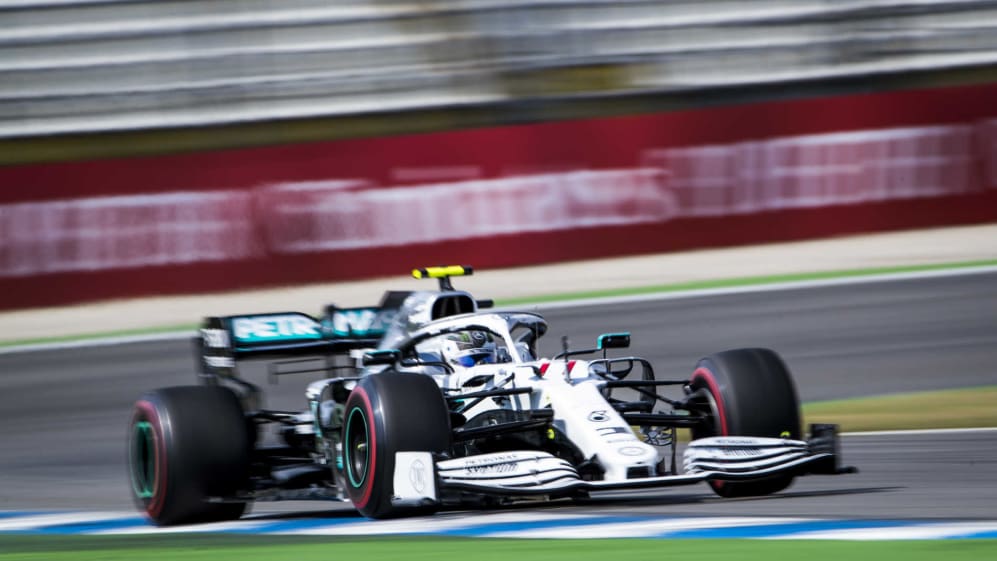 The Austrian Grand Prix was a chastening race for Mercedes, as the W10 struggled to cope with the high temperatures at the Red Bull Ring. So the world champions went away, worked hard and came to their home race in Germany with a solution. And after Friday practice, Valtteri Bottas said Mercedes would have "struggled massively" without it…
Mercedes' unbeaten run in 2019 came to an end at Spielberg, the team forced to run the cars on reduced power to cope with the conditions created by a heatwave sweeping across Europe. With ambient temperatures in the high 30s at Hockenheim on Friday, life would have been difficult without a remedy.
But fortunately for Bottas and team mate Lewis Hamilton, Mercedes brought a big update package to Hockenheim, where they are celebrating the anniversary of Mercedes-Benz's 125th year of involvement in motorsport, and this included a sharp focus on cooling with a revised bigger bodywork adorning the W10.
Ferrari still set the pace on Friday, but Hamilton was only 0.146s adrift, leading Bottas to suggest the update has been a success. "It was extremely hot. I can't remember the last time I drove in these kind of conditions, but it's the same for everyone," he said.
"It makes it more tricky for the drivers, the cars and the tyres. We saw lots of overheating, especially in sector three. We've made some progress on our cooling; we would have struggled massively to run here with the package we had in Austria, but with the new package we could actually complete some good long runs."
Mercifully, conditions will be cooler – with even a chance of rain - as we head into the weekend, so that could mix things up.
"The weather is going to be completely different tomorrow and on Sunday with lower temperatures and a chance of rain," he said. "So we will need to be very dynamic reacting to the weather with the car set-up. We haven't really run in the wet this year, so I actually hope for rain - it would be nice to drive in the wet.
Hamilton added: "We're hoping the weather won't be like this for the rest of the weekend. If it's cooler and it's dry, nothing from today really applies - the tyres will come back towards us and everyone will be quicker and more comfortable on the track."
Mercedes are currently flying high at the top of the constructors' championship with 407 points, 164 clear of Ferrari with 11 races still to go.