Braking issue hampering my confidence says Russell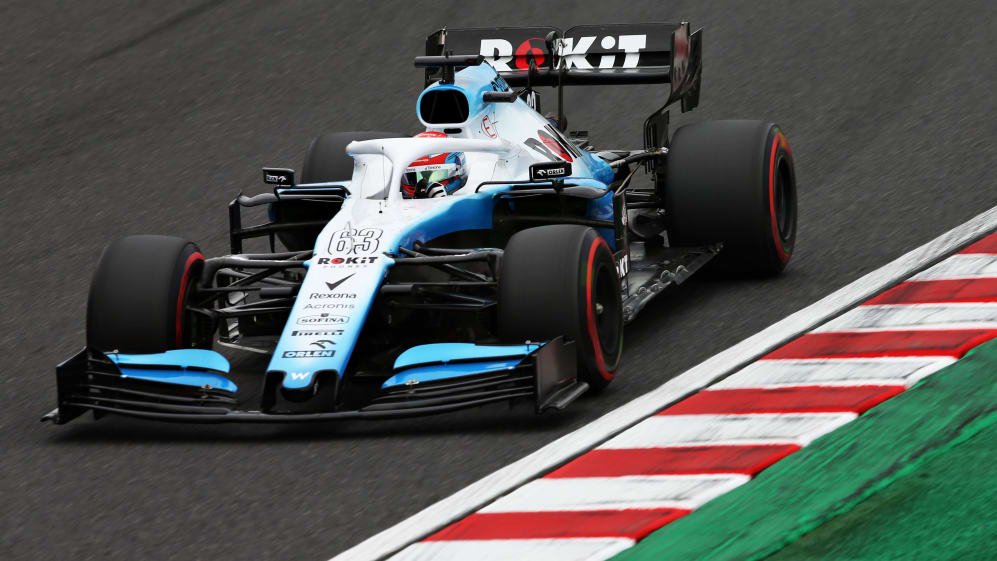 From what could politely be described as a 'difficult start' to the 2019 season, Williams have made good progress in dragging themselves closer to the midfield as the year has progressed – even if it's not necessarily reflected in the standings. But though he's turned in some starring, under-the-radar drives this term, rookie George Russell admits he's still being limited by some of the FW42's foibles…
Russell qualified 18th last time out in Japan, just two-hundredths of a second off Sergio Perez's Racing Point in Q1 around technically demanding Suzuka circuit. But he described the race as 'one of our worst of the year' as braking issues slowed his progress.
"We've been having a bit of a braking issue for a number of events now," Russell explained. "It was particularly bad in the race, you know, when you're almost braking into every corner you have no confidence on the brakes, means you have no confidence to attack the corner, that was compromising my pace.
Over one lap you can put balls to the wall and hope for the best…
"It's just consistency - some laps it's working well and others it's not. So, we need to look into the data and understand why.
"When you've got one single lap, you can sort of make a bit of a difference, when it's a longer run it sort of evens itself out. With issues like that, obviously I'm doing that 60 laps in a row, rather than one time. Over one lap you can put balls to the wall and hope for the best…"
Unfortunately for Russell, the only driver on the grid without a point to his name in 2019, the layout and conditions in Mexico City – which is by far the highest-altitude circuit on the calendar – could bring Williams' braking issues to the fore once more, with the reduced air density meaning the brakes get a much tougher work out...
READ MORE: Why it's the air that poses the biggest challenge in Mexico