'Brave' set-up changes pay off for Ricciardo and Renault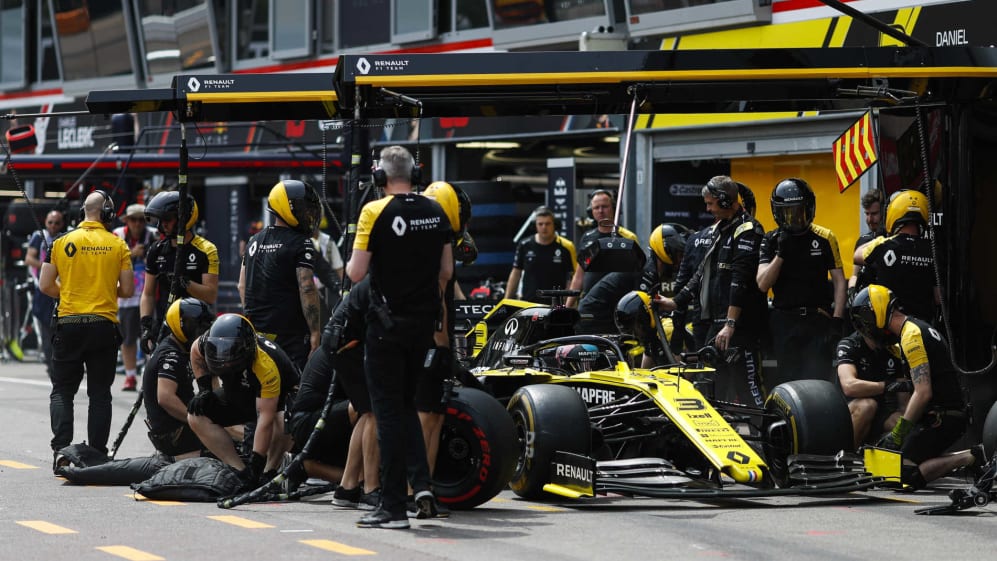 Daniel Ricciardo knows how to hustle an F1 car around Monaco – he was on pole here last year with Red Bull.
He was never going to match that with Renault on Saturday, but gambling on some late car alterations did take him to a seventh place he was proud of – and one which matched his best Renault qualifying to date.
Ricciardo had been less than content with his R.S.19 after Thursday's practice sessions, but today he found the pace that team mate Nico Hulkenberg had predicted was still in the car here.
"I am happy," declared the Australian, who will move up to P6 on the grid thanks to a grid penalty for Pierre Gasly. "A bit like Barcelona - like all year - I believed that if we nailed it with this car, we are a Q3 car - but it's not always easy to nail.
"On Thursday, I knew with the package we had it was not really possible, but I knew there were some improvements to make with the balance – and still with myself.
"We did make a step this morning, but still not enough, so we made some brave changes in quali and sent it. And, yeah, I'm relatively happy with seventh!"
We maximised everything in quali - and that's what I'm proud of!
With team mate Nico Hulkenberg qualifying 11th, Renault are now well placed for a potential double points finish on Sunday, and Ricciardo was confident he had extracted everything possible from their package so far.
"In our situation I think we maximised everything in quali and that's what I'm proud of," he added. "If you'd said on Thursday, hey you'll be seventh on Saturday, then yeah, I'd be smiling with that!"
A strong result in Monaco could give Renault a significant boost in the constructor standings. They currently lie eighth, but Alfa Romeo, Haas and Racing Point are only one, three and five points ahead respectively.
"Some variables tomorrow could make it interesting and I wouldn't be disappointed if I wake up to rain! But, wet or dry, I'll be ready," concluded Ricciardo.