Brazil preview quotes – the teams and drivers on Interlagos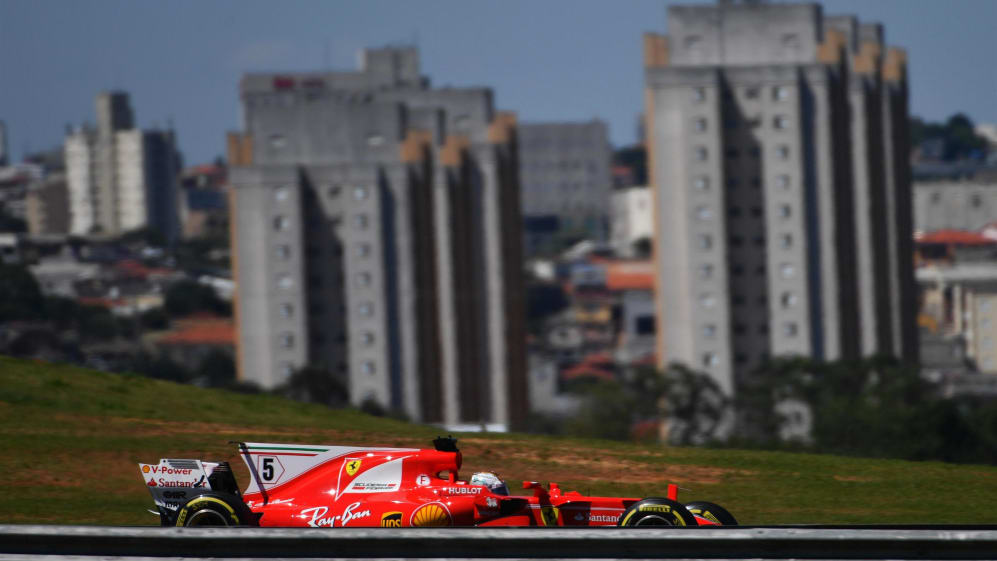 After the drivers' championship was decided in Lewis Hamilton's favour at the high-altitude Mexican Grand Prix, the F1 personnel now head to the famous Interlagos circuit in the city of Sao Paulo to continue their fight in the constructors'. Here's how they were feeling ahead of the 2018 Brazilian Grand Prix.
McLaren
Fernando Alonso
"I'm excited to return to Interlagos because it's an incredible circuit and I've always enjoyed racing there. It's a track where many great races have taken place and it's always a little bit unpredictable.
"I'm also looking forward to putting the last two race weekends behind me and focussing on extracting the performance we have been working hard to maximise in our car, but haven't been able to show. I haven't had the chance to fight for a couple of Grands Prix now, so I hope we can have a clean battle and show what's possible.
"The Brazilian fans are always super passionate and it's clear Interlagos is one of those legendary tracks that is so famous in the motorsport world. Great champions have driven on this circuit, and with this year's cars it'll feel even faster and more exciting than before."
Stoffel Vandoorne
"Last year my experience of Interlagos was a short one as I was involved in an incident on the first lap and was forced to retire, so I hope we don't see a repeat for either myself or Fernando this weekend!
"From the time I did spend driving the track, I thought it was a really cool circuit and can see why so many drivers from history talk about it as being one of the best in the world. It's fast and flowing and you can really attack the corners.
"Points in Mexico were a great boost for the team, and both Fernando and I will be chasing a solid performance in Brazil. As usual we'll work hard on our preparation and strategy to try and get the best possible result in front of the Brazilian fans."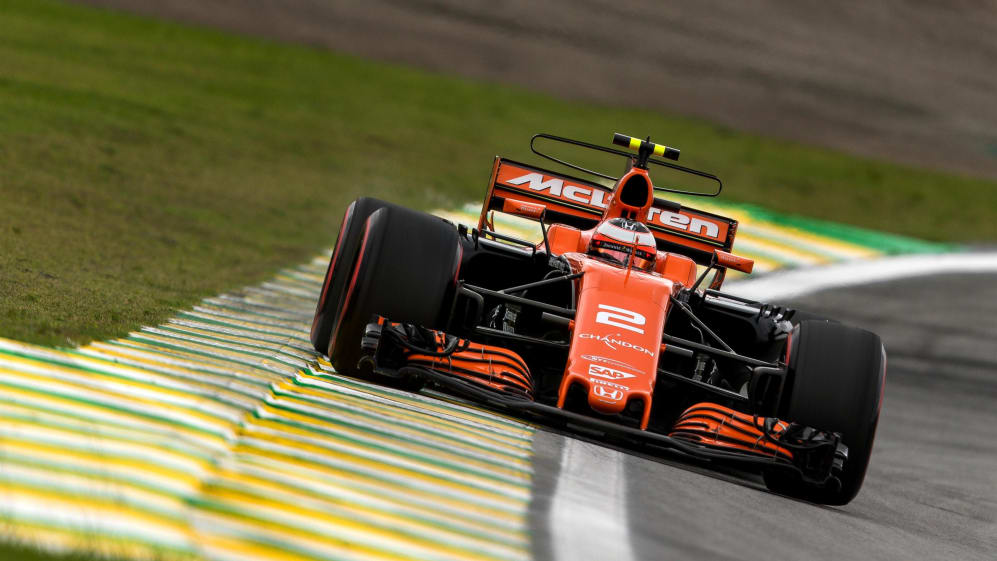 Red Bull
Daniel Ricciardo
"The atmosphere in Brazil is cool and I had a good race coming through the field there last year. It's a track that isn't always that easy to pass on, but last year proved that it can be done and I'm looking forward to going back. The lap is quite short and lacks high speed corners but it's definitely grown on me over the years. The weather can also play a big part in this race, so let's hope the on-track action can live up to the off-track atmosphere.
"The Drivers' Parade there is cool with the noise from all the local fans and the air horns, it has a kind of carnival feel which gives you a boost of energy before you get in the car. We always have a big team dinner there which creates a great atmosphere for everyone. It goes without saying that I'm looking for a strong finish to round off the season with the Team and I will be pushing as hard as ever to achieve this."
Max Verstappen
"In general Interlagos doesn't suit our car that well, but after finishing on the podium there in 2016 and winning last week in Mexico, anything can happen in the race. I've had some great battles and overtakes there and I'm hoping for another exciting race. The Brazilian fans are so loud and because the narrow starting grid is so close to the grandstand you can hear them cheering when you're sat on the grid.
"The food in Brazil is really good and the Churrascaria restaurants have amazing grilled meat. Although it's nearly the end of the season I still have to be careful what I eat in order to stay in shape, which is a shame as I would like to enjoy the local cuisine even more."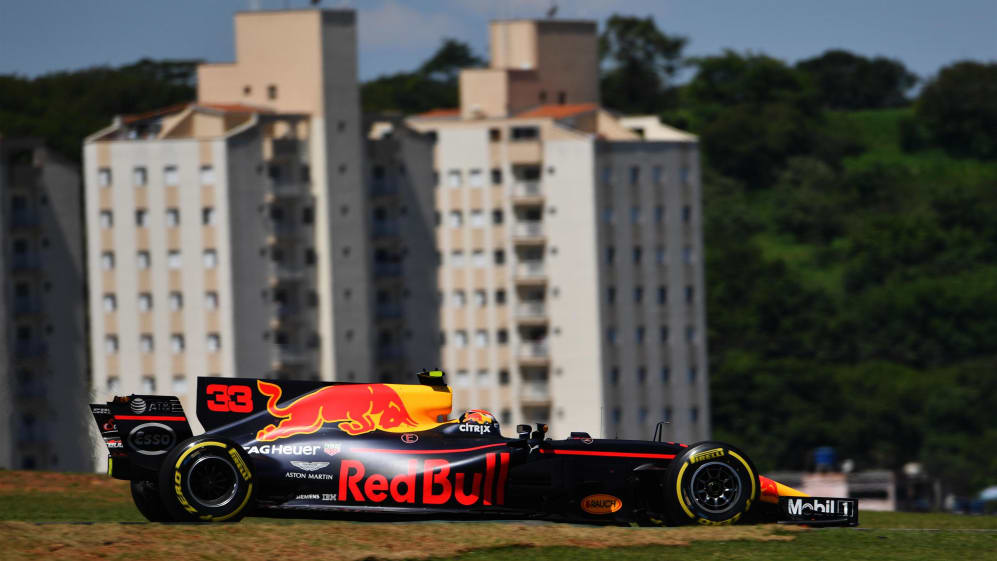 Renault
Nico Hulkenberg
"Interlagos is a circuit which carries so much history. There have been so many world championship titles decided in Interlagos, as well as a lot of other prominent Formula 1 moments. You feel all the emotions on a lap of the circuit and that's why I find it so special. Maybe that's why I seem to go well there!"
Carlos Sainz
"The track is quite challenging with a number of elevation changes and a variety of cambers in the corners. It feels like a rollercoaster ride! The in-field bit is tough as it's twisty with a couple of blind and sharp turns where it can be easy to lock the inside wheel. You have to get into a rhythm around the circuit and try not to compromise any corners as that hampers you for next the turn."
Cyril Abiteboul, Managing Director, Renault Sport Racing
"Brazil has a great passion for motorsport and especially Formula 1. Many great racing names have come from Brazil, it has some fantastic tracks and there is always a great atmosphere when we arrive in São Paulo. Brazil is also an important market for Renault so we will have a lot of activities over the weekend, including an exciting presentation at the Sao Paulo motorshow."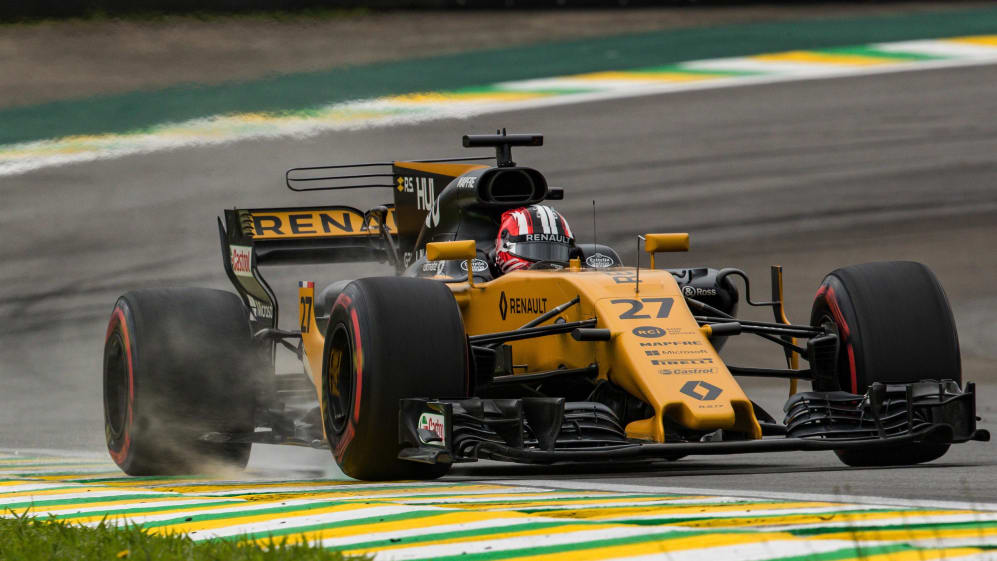 Mercedes
Toto Wolff, Team Principal
"Mexico was a bittersweet weekend. On the one hand, we're extremely happy for Lewis. He is the best driver of his generation and his fifth Formula One world championship puts him among the absolute greatest this sport has ever seen. On the other hand, we cannot be satisfied with our race performance in Mexico. Qualifying looked promising but just a few laps into the race, we knew that we'd run into big issues with the tyres. We started to analyse those problems immediately after the race and have made progress with understanding the challenges we faced and why. It's important to apply all our learnings to make sure we come back strong in Brazil.
"Our target for this season was to win both championships, not one title or the other, so our mindset is one of unfinished business as we head to Sao Paulo. We have a big battle on our hands for the constructors' title and we have lost ground to Ferrari in each of the past race weekends – even though we had the base performance to do better. This is the moment to keep our feet on the ground, focus clearly on the objective and trust in our processes and people to deliver.
"In the cockpit, I know that both Lewis and Valtteri are determined to end their respective seasons on a high note; as a team, we are aiming to finish this year with our heads held high and with two performances that properly reflect the level of performance we have attained this year."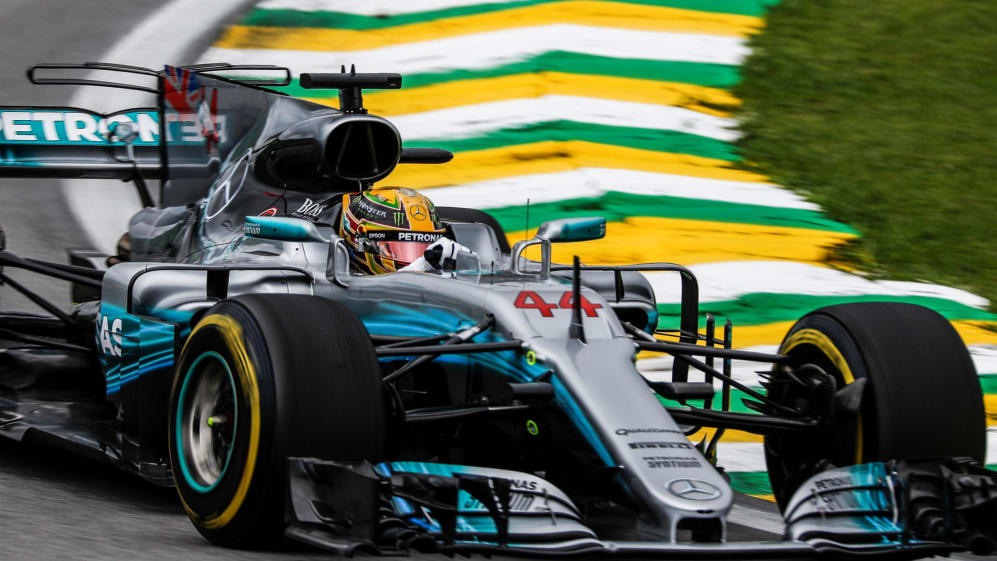 Haas
Romain Grosjean
"Interlagos should be a good Grand Prix for us. It's a track I particularly like. I'm very much looking forward to going there.
"It's a pretty tough track with not much opportunity for a rest. Even in the straight lines you can't rest as much as you would like. You're at altitude as well, at 800 meters [2,625 feet], so coming from Mexico that's nothing, but you're still not at sea level. The weather can be challenging. It can be very warm and humid. It's a pretty intense challenge but, at the end of the day, that's what we're looking for.
"The curbs have been changed, which is a bit of a shame as it's lost a bit of the spirit of Interlagos. Generally, it's an amazing track. The tarmac – we now have a good understanding of it – so, hopefully, we'll have a good weekend."
Kevin Magnussen
"It's a great track. It's one of the old-school circuits with a good flow to it. It has banking, it goes up and down – it's not just a track full of tarmac run-offs. It's a fun track to drive. I'm looking forward to racing there. You can overtake there, but it's not easy. You really need to get qualifying right. I think we have as good a chance there as we do any other race."
Guenther Steiner, Team Principal
"It's very tense in the midfield, and I think it's a very interesting battle. I would always like to be on top of the battle, but it changes all the time, and you're really focused on that one during every practice, qualifying and race to see how close you are to your nearest competitor.
"[For 2019] the development is coming along nicely. As I always say, as much as I can be happy with what we are doing and what our team is doing to develop, I have no idea what the other teams are doing and how far down the line they are, or how much aero development they've done and the downforce they've achieved. The only way we will see that is in Spain next year when we go testing in February."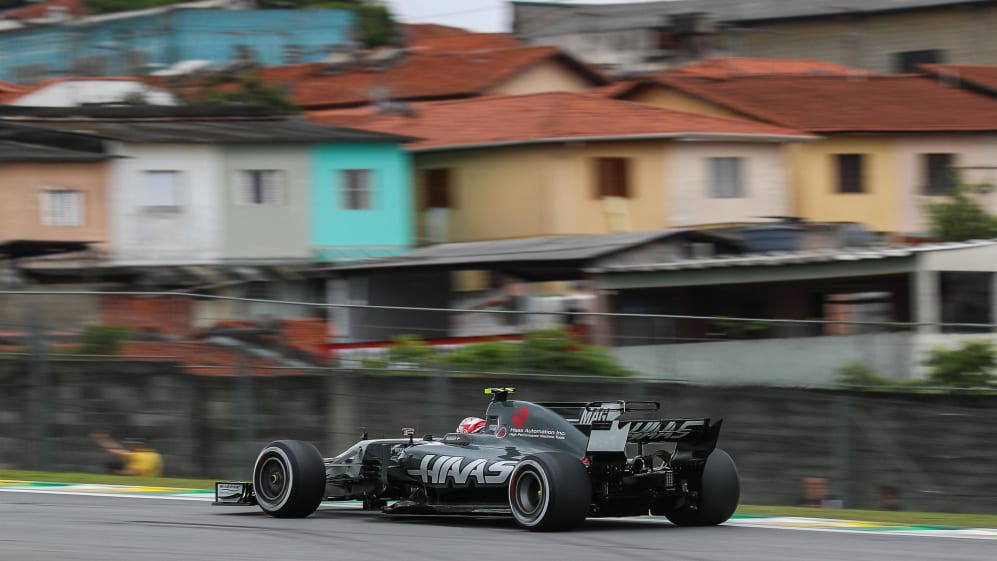 Toro Rosso
Pierre Gasly
"Last year was my first race in Sao Paulo and I enjoyed the experience. You get a real feel for just how important Formula 1 is in Brazil, with Ayrton Senna and the other champions it produced in the past. I really appreciated that and I also thought the track layout was very good. It has a lot of character with an interesting variety of corners and kerbs that you have to ride, I enjoyed driving it. In the race, I started from down the back of the grid with penalties and managed to finish not far off the points in twelfth.
"I'm looking forward to fighting for points again, after we have taken tactical penalties in the last few races to maximise our chances in these final two races of the season. It often rains in Sao Paulo and I love driving in the wet, because it makes life a bit more complicated for the drivers so it can be more fun and the driver has a greater impact on performance. Naturally, coming from Normandy, I drove a lot in the wet when I was starting in karts. Another interesting point is that the track is anticlockwise and all of the straights are not really straight, so even there you are always turning, sometimes for around 15 seconds in the opposite direction to usual. I remember from last year you can feel it in your neck, but I've prepared for that specifically, so I don't expect any problems."
Brendon Hartley
"My pace in the last few events has been really fantastic and I had a great points finish in Austin, followed by a strong turn of speed in Mexico, even if it didn't deliver the result we might have deserved. Therefore, I'm going into the last two races of the year in a really positive frame of mind. We will have the latest spec Honda engine on board and we know that it delivers much more performance. On top of that, the new aero kit adds some value and seems to suit my driving style.
"I enjoy going to Brazil. It's an old-school track, with the fans making for a great atmosphere. It's got interesting changes of elevation and camber and a bit of everything. I know the track well having raced there in WEC. Last year in F1, I unfortunately had to retire with a technical problem, so I'm definitely looking forward to this weekend. The weather can be a factor, producing interesting races at this track in the past, and this year we've seen our package goes well in tricky conditions. Whatever the weather, I believe we can be in good shape and we will be targeting some more points."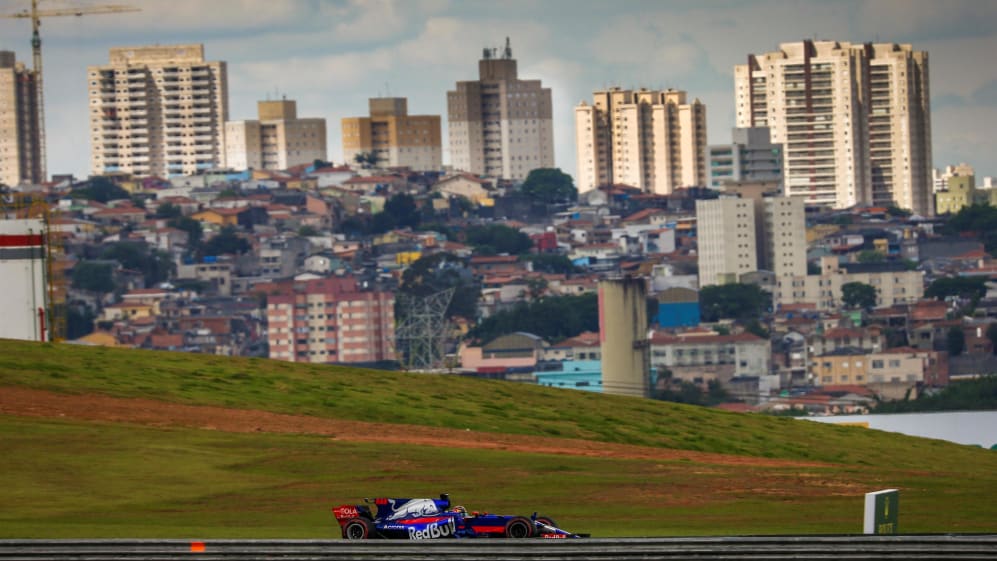 Sauber
Marcus Ericsson
"We are arriving in Brazil with a good feeling after a strong weekend in Mexico, where we finished with both cars in Q3 and the points. Our confidence is high and we will fight hard to keep this good form. The track in Sao Paolo is a classic. I have been there a few times now, and it is always fun to drive. The lap is short, so the lap times across the teams are very close, which will be a challenge. The weather is changeable and that always plays a significant role. I am motivated to finish the season on a high and will do the best job possible."
Charles Leclerc
"We are heading to Brazil for one of the last two races of the season. After a great result with both cars scoring points in Mexico, we are confident of our potential and will build on the progress we have made so far. We will fight to have another strong result at Interlagos, and give our all to end the season on a positive note. It is an interesting circuit to drive, and I look forward to racing there."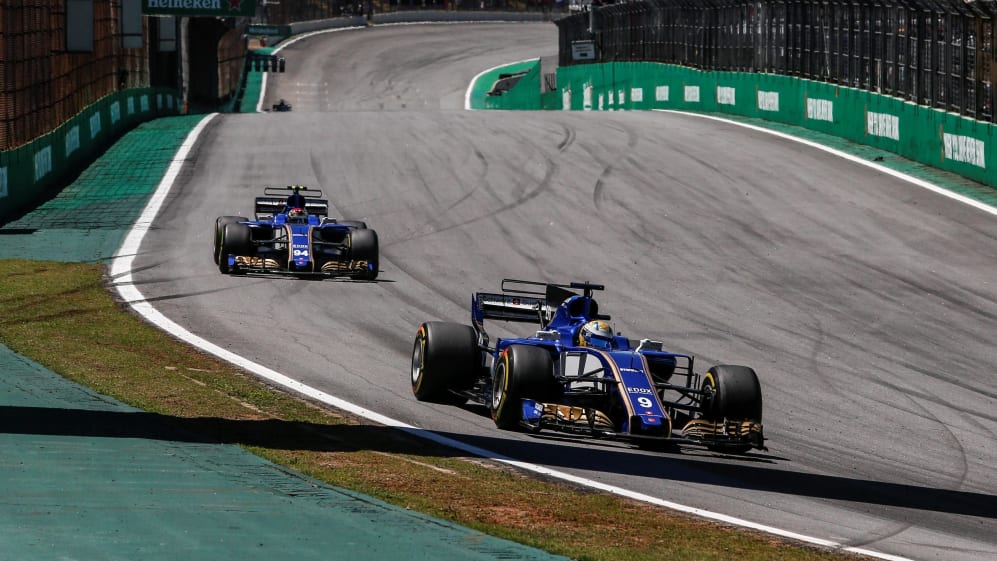 Force India
Sergio Perez
"Racing in Brazil is always special because it's the home of my hero, Ayrton Senna. The circuit is filled with history and on race day the fans show so much support. There's a special atmosphere in the city during race week and we are lucky to visit some amazing restaurants too – I love the food there.
"Interlagos is a really fun track: a proper Formula One classic. It's a short lap with a good flow but you need to be precise in every corner, otherwise your rhythm is compromised. There are many interesting corners but a really important one is the final left hander before the uphill run to the finish line. You need to carry good speed through it and onto the straight in order to attack the first corner going into the next lap.
"The circuit is a real drivers' track: it's fun to drive, but it's pretty bumpy. It reminds me a bit of a karting circuit in some ways. You need a car that is stable at the rear, with not much understeer, so that you can make the most of all the changes of direction in the middle sector. The weather can also be interesting: it can be very warm and humid and it rains often, and I enjoy this unpredictability.
"We had a couple of difficult races in Austin and Mexico, where we didn't maximise our potential. We've missed out on good points, especially in Mexico. I'm still aiming to finish as "best of the rest" in the drivers' championship and I need a strong weekend to make up the points we have missed recently."
Esteban Ocon
"I really enjoy racing in Brazil and it's just a fun weekend. The atmosphere on the grid is special: the fans love Formula One and you can feel the legacy of Ayrton Senna everywhere. There is so much passion from the people, from the moment we land to the moment we leave – we get so much support.
"The track itself is one of my favourites because you have all type of corners. You need a good car in the high-speed sections – a car you can trust – but at the same time you need a car that doesn't slide around in the low-speed corners. This is very important, especially not to compromise the final part of the lap.
"I have good memories of racing at Interlagos. In 2016 I was in the points in a Manor for most of the race and only got passed on the last lap. It was a tough race because of the wet conditions. There is usually a risk of rain during the weekend and if we get some this year it would probably make things a bit more interesting.
"I felt really disappointed after the Mexico race. When you have a quick car and your race if effectively over on lap one it's so frustrating. I've learned from the experience in Mexico and will work hard to get back in the points this weekend. We need it for the championship because it's still a close fight with McLaren – and it's the same in the drivers' championship. We will keep fighting until the end."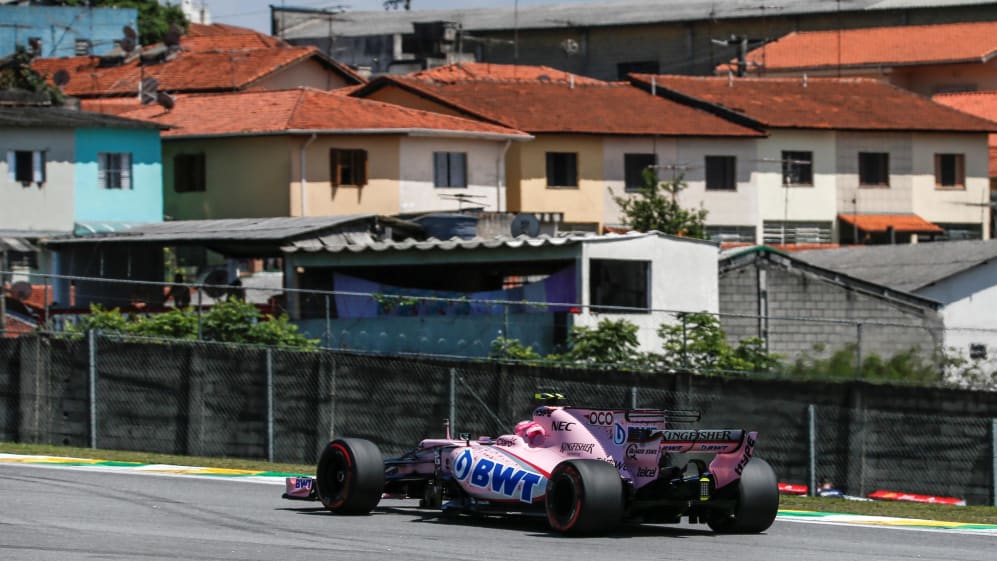 Williams
Lance Stroll
"To be honest, there is not a lot I can say about Brazil as it is not my favourite track and it is rather bumpy. I love the enthusiasm of the Brazilians, but last year I had a tough race and didn't enjoy it. I hope I can turn this round this year and come away with good memories."
Sergey Sirotkin
"Brazil is a very old school track which I am really looking forward to. It is a proper old school track with lots of ups and downs, along with nice banking. The track features braking downhill to then accelerate up the hill, so you need to use the layout of the track to gain the advantage. I am looking forward to this race as I find this track exciting and I enjoy its history."
Paddy Lowe, Chief Technical Officer
"The Autodromo Jose Carlos Pace presents several challenges to teams. It is a short track at just 4.3kms which means qualifying in particular is normally extremely close. Choosing the right set-up compromise is also important given the long sweeping start-finish straight combined with a tricky infield section. Sao Paulo is also at high altitude, so the power unit feels the effect. It is an undulating track which pushes the drivers, and we have had many unpredictable races here over the years making it an exciting spectacle as we reach the penultimate race of the season."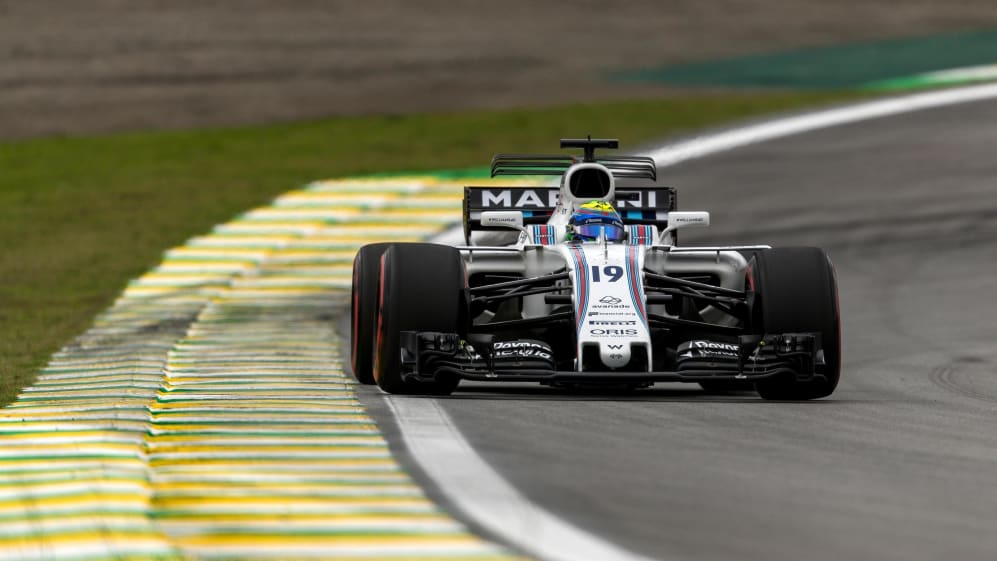 Pirelli
Mario Isola, Head of Car Racing
"We're not expecting anything very different to what we've seen during previous years in Brazil. The only change is that we're bringing a nomination that is one step softer. The current medium and soft are similar to last year's soft-supersoft tandem that formed the winning race strategy, while this year's supersoft – the softest tyre we have selected for the weekend – is roughly equivalent to last year's ultrasoft, which didn't come to Brazil. So, this tyre effectively makes its debut at Interlagos. Dealing with traffic and going offline is always an important aspect to managing the race in Brazil, and due to the high energy loads from the fast corners and possible high temperatures, degradation will be another factor to bear in mind – although we don't expect it to be excessive under normal circumstances."