Brazil preview - Red Bull on the warpath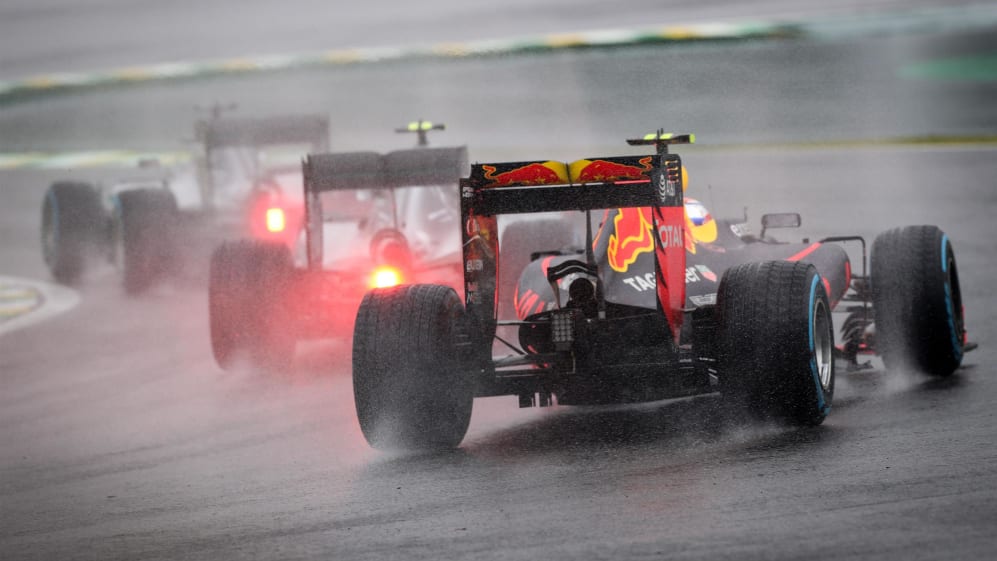 The world championship may be settled, but there is still plenty to play for in this weekend's Formula 1 Grande Premio Heineken do Brasil 2017 – most notably can Red Bull maintain the momentum of Max Verstappen's Mexico win and inflict another stinging defeat on Mercedes and Ferrari?
Horner feeling bullish
Red Bull come to Brazil believing they can win here and in Abu Dhabi, even though team boss Christian Horner admits that Verstappen's dominant run in Mexico City probably owed much to the high altitude there helping to even out differences between the main players' power units.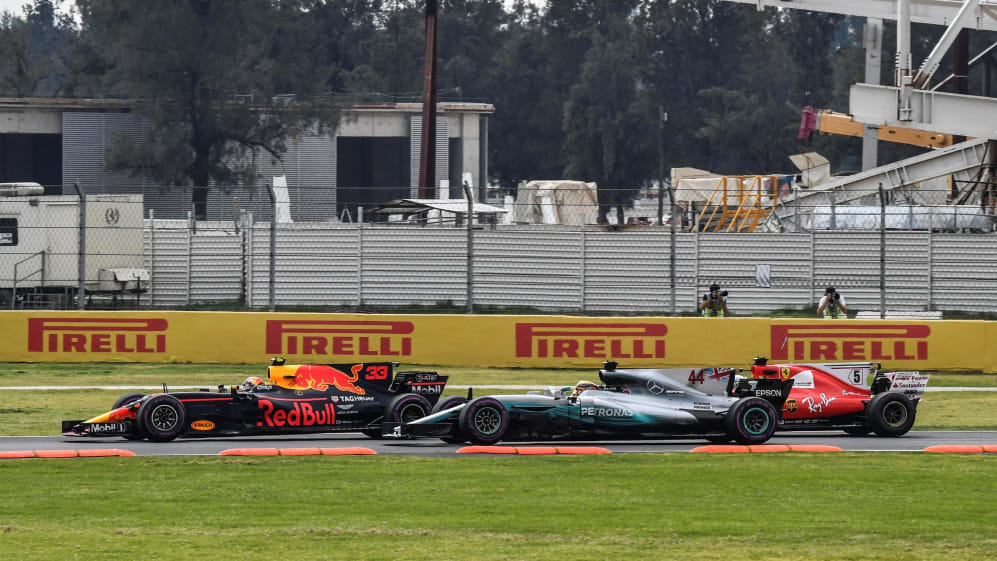 "The engine plays less of a role," Horner said. "It's the most competitive we have looked in straight-line speed all season."
The big worry for Red Bull is the possibility of further grid penalties arising, given the unreliability of several Renault engines in Mexico. It has still to be confirmed whether Verstappen's team mate Daniel Ricciardo can re-use the MGU-H from his new engine which broke in the race there.
The team's previously troubled RB13 has made a lot of progress lately, thanks to the aerodynamic ministrations of Adrian Newey, plus engine and fuel enhancements, and despite the ongoing disadvantage to Mercedes and Ferrari in qualifying when the two rivals can turn up their power Horner believes the car is now on a par with theirs.
"The last four races we have had the quickest car on a Sunday. Hopefully Brazil can be a good track for us and why not Abu Dhabi? It would be great to finish the season with at least one more victory."
Hamilton and Vettel still out to win
The world championship fight between Lewis Hamilton and Sebastian Vettel may have been resolved, but honour is at stake and both men are still determined to win the final two encounters.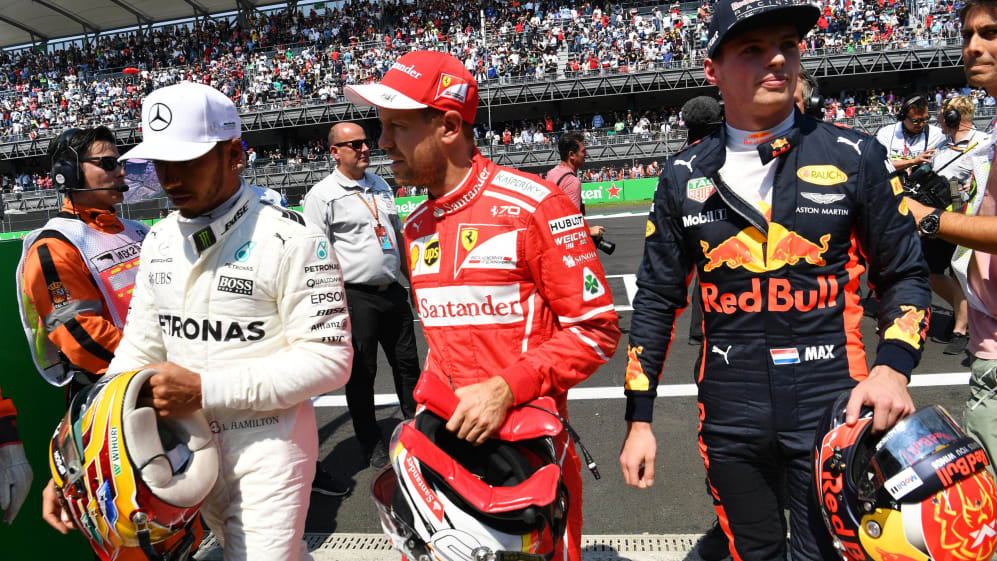 In Mexico Hamilton described finishing ninth after his fight back following the cut tyre he sustained in a first-lap incident with Vettel as "a horrible way" to clinch his fourth title. He had wanted to be on the top step of the podium.
"I haven't changed my approach even now," he said. "I still want to win the last races, and that's exactly what I'll be trying to do, as usual."
Speaking of the disappointment of knowing you are out of the fight, Vettel said: "Tomorrow you wake up and it will be a different day. The team is growing, and there are many positive aspects. Overall, I think we are on the right path.
"The best thing we can do now is go out and win the two final races."
WATCH: Re-live last year's race in Brazil
Renault aiming for better reliability
Despite Max Verstappen's easy victory in Mexico, in which Red Bull had to manage engine temperatures very carefully, Renault have accepted that their approach to the race was too aggressive after Daniel Ricciardo and Brendon Hartley suffered engine failures in the race, and Pierre Gasly had problems earlier in the weekend.
The suspicion is that Renault were not sufficiently prepared for the effect that the altitude of the Autodromo Hermanos Rodriguez has on engines.
"We made an error of judgement in our preparation in the way we have been trying to balance performance versus reliability," Renault F1's managing director Cyril Abiteboul said.
"It's clear when you look at the pace of the car around the weekend, lots of teams have come here taking the right approach when it comes to dealing with engine parameters and chassis parameters.
"We're extremely competitive. The flip side is that we weren't capable of being at the right level of reliability for that level of performance. It's the climatic conditions but we knew that. We have been racing for two years here. We know what to expect. There is no excuse.
"At the same time, it's a judgement that allowed a car powered by Renault to be on the top step of the podium."
Red Bull admitted that in order to get him to the flag, they had to get Verstappen to run temperatures as low as they had been in Japan, by turning the fuel flow with down to maximise their margins.
"For its part, the Mexican Grand Prix was particularly difficult with a number of unacceptable mechanical problems and we have the clear intention to take fast and strong measures," Abiteboul continued. "The particularities of Mexico accentuated our weaknesses, but clearly we have not been successful in balancing performance and reliability.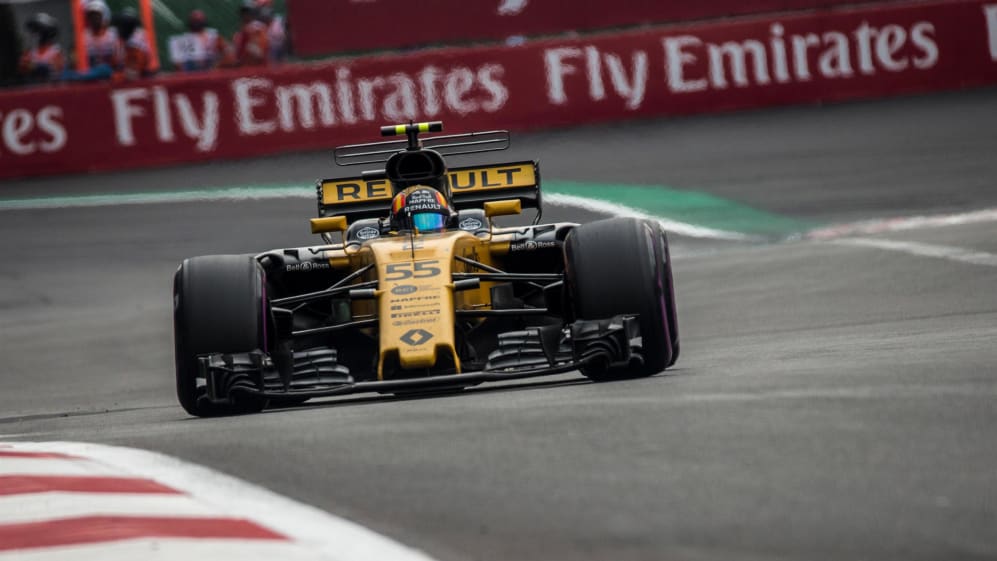 "The performance of our engine has progressed a lot this year as the results in the race attest; we now have to find reliability, for both us and our customers, even if Max won magnificently in Mexico.
"The team remain confident and united, which is essential to maintain progress to the end of the season, and also for our preparations for 2018. We have the means; our organisation is stable, robust and competent.
"This season we set ourselves the goal of fifth in the constructors' championship. Whilst achieving this is still mathematically possible, it is now a tall order after a race where we didn't score points.
"There are now two Grands Prix remaining. We will do everything we can to be sixth at the end of the weekend."
Despite the reasonably high altitude of Sao Paulo, the air density is only 10 percent lower rather than Mexico's 25 percent, so teams are expecting to take fewer measures to control temperatures in Interlagos.
WATCH: Fast facts - Brazil
Russell gets Force India chance
The new GP3 champion George Russell will make his official F1 weekend debut with Force India in Friday's first free practice session, in agreement with Mercedes who have an interest in the 19 year-old Briton. He will handle Sergio Perez's VJM10.
"I'm extremely excited to be driving in free practice," Russell said. "2017 has already been a year full of great opportunities and to top off the season with these two outings feels fantastic. I've never driven the VJM10 before or driven at Interlagos, but I'm really looking forward to the challenge. I would like to say a big 'thank you' to Sahara Force India for this opportunity and also thank Mercedes for their continued support."
Team boss Vijay Mallya said: "We are happy to give George this opportunity. He's an up-and-coming talent and we've followed his success in GP3 closely. He has already been in our simulator several times and has worked well with the team. Now that we have secured fourth place in the championship, it's the ideal time to look to the future and handing George his free practice debut will allow us to evaluate his potential."
Russell will also drive the opening practice session of the Abu Dhabi Grand Prix weekend later this month, in Esteban Ocon's car.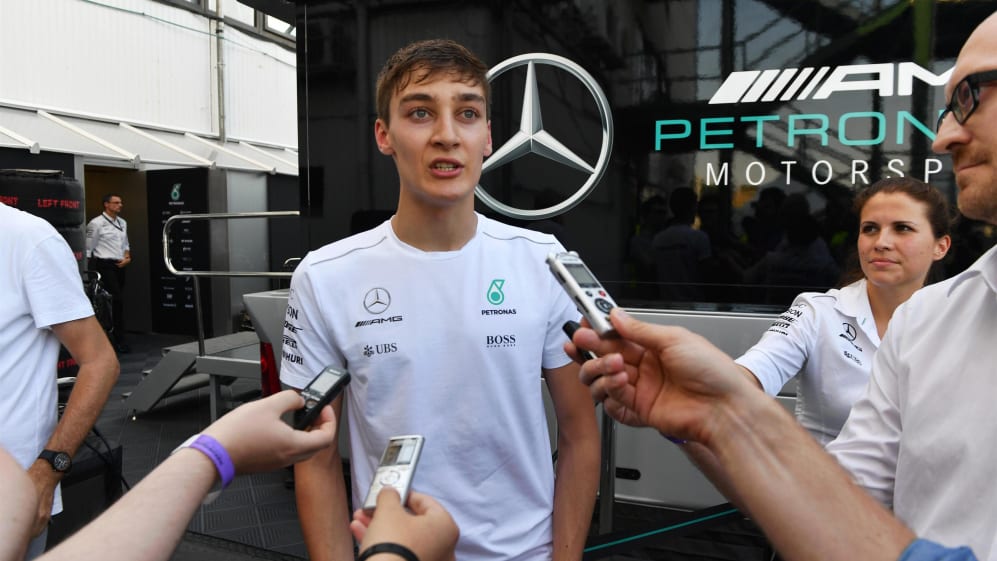 The fight for sixth tightens up
While the big battles of the season have all been resolved, with Mercedes beating Ferrari to the world championship for constructors, and Red Bull and Force India consolidating third and fourth, Williams' fifth could be vulnerable if they are really unlucky, but they have 76 points and a 23-point advantage over their closest challenger.
The biggest fight is thus for sixth place. This is currently occupied by Toro Rosso with 53 points to Renault's 48, but Haas are hard on the French team's tail with 47 after their respective fortunes in Mexico.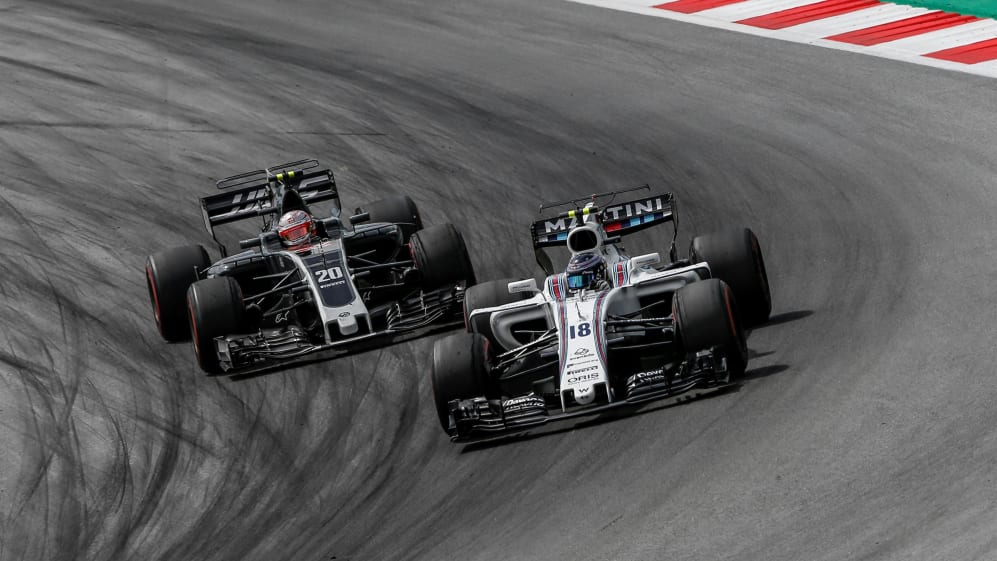 Of the three, Renault have arguably the greatest potential to take sixth (and possibly even catch Williams with a couple of two-car points finishes), but their reliability has been poor for some time now, while Toro Rosso's has gone up and down. Haas have generally been quite good on that score, but it's their performance that has varied.
Thus all three are on their mettle to produce their best performances and their best reliability for the two final races, so keep your eye on them all. Every point will count at this level.
Pirelli go soft and softer
Pirelli have brought their P Zero white medium, yellow soft and red supersoft tyre compounds to Interlagos. Everyone has opted for just one set of mediums, but while Mercedes, Force India and Daniel Ricciardo have chosen four sets of softs and eight supersofts, Ferrari, McLaren and Max Verstappen have gone respectively for three and nine. Williams and Renault have been even more extreme, with two and 10.
Interlagos is an anti-clockwise old school track which has the second shortest lap of the season after Monaco. The first sector is fairly quick with medium- to high-speed corners and a short straight which enables DRS overtaking opportunities. The middle one is very twisty, and the final one is the drag race up the hill out of Turn 12 to the long start-finish straight.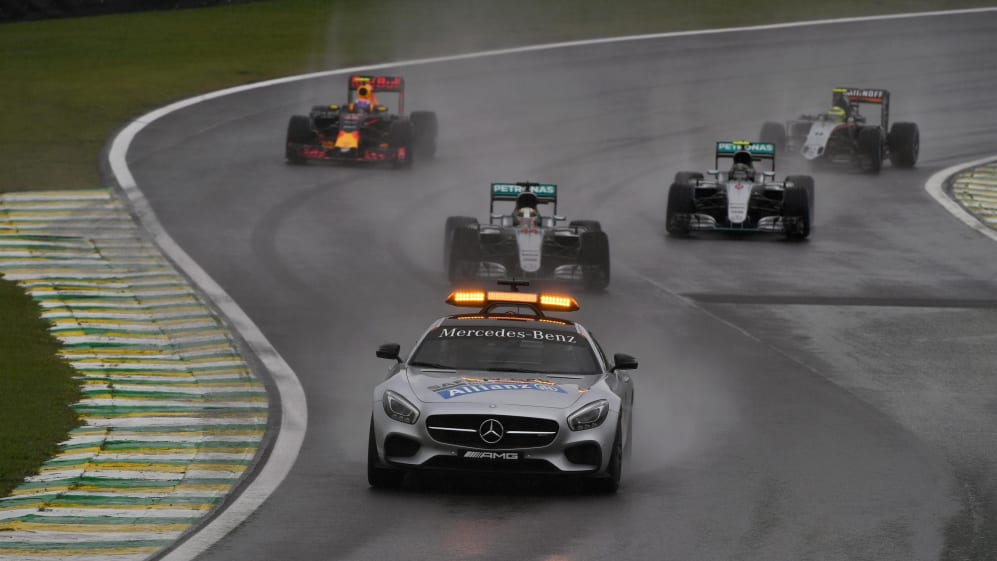 The rapid series of corners and high-energy loads put quite high demands on the tyres, which are frequently subjected to combined lateral and longitudinal forces, and it's the right rear which does the most work here.
"As we saw at the last round in Mexico as well, for Brazil we are again bringing a softer tyre nomination than last year – when the hard was selected – so this is likely to lead to some of the fastest-ever laps of Interlagos this weekend," says head of car racing Mario Isola.
"With a short lap, plus plenty of pit stops and overtaking, as well as a passionate Brazilian crowd and the potential for extremes of weather, this is normally a frenetic race where the strategic timing of stops is very important to try and minimise the effects of traffic. While we've gone a step softer this year, no driver has selected more than one set of the mediums, which means that the weekend will be centred around the soft and supersoft compounds."
Weathering the storm
Talking of rain, more of it is expected this year, though perhaps not for Sunday's Grand Prix. Friday's forecast is for thunderstorms with ambient temperature highs of 27 Celsius. That is due to drop dramatically to 20 on Saturday, when more rain is predicted, before things dry out for race day with temperatures returning to the 27 mark.
Sunday's race will run over 71 laps of the 4.309 km Autodromo Jose Carlos Pace, with a total distance of 305.909 km. The action begins at 1400 hours local time, 1600 UTC.