Brazil was a 'mega team effort' says Ocon as Alpine just keep constructors' lead from AlphaTauri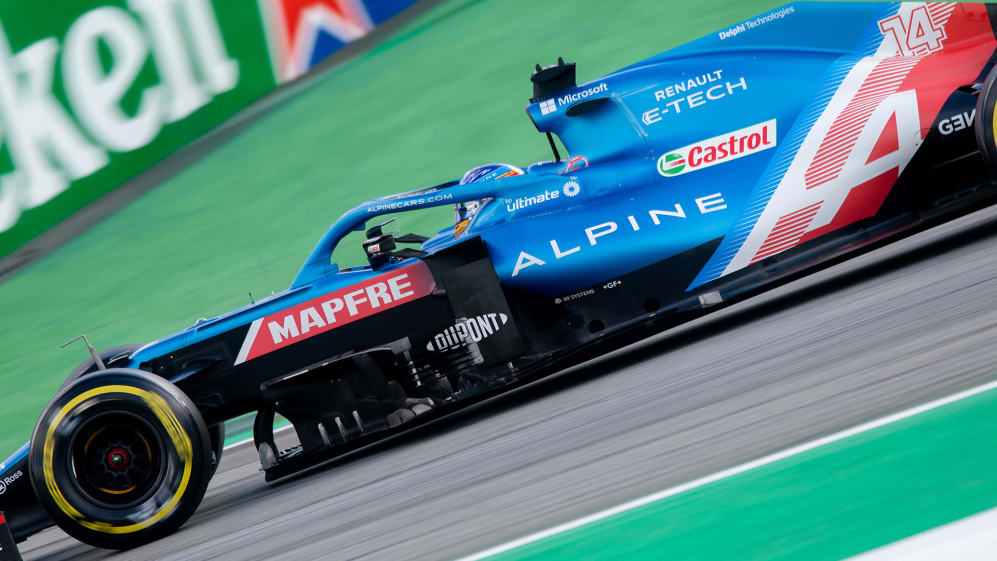 Fernando Alonso and Esteban Ocon both showed their desire to work together in order to try and beat AlphaTauri with a team effort in Brazil.
Pierre Gasly qualified fifth on Friday but had slipped back in the Sprint and started from seventh, directly ahead of Ocon with the two teams level on points in the constructors' championship. Alonso had to start from 12th after a tricky Sprint event, but had the pace to climb through and finish ninth behind his team mate.
"The car was very fast in race conditions," Alonso said. "We felt this already in FP2 and in the Sprint race. I don't know why but the car felt much better on high fuel and race pace, so we were not super on the start and the restart, we lost one place with [Lance] Stroll that compromised the first part of the race but we overtook Stroll and caught the cars in front.
READ MORE: Monday Morning Debrief - How some deep analysis at Mercedes HQ set Hamilton up for his brilliant Interlagos win
We are fighting with a very fast AlphaTauri but they have one car and we have two cars.
"Then we got unlucky again with the Virtual Safety Car because we could not stop both cars together so I had to stay out and I lost a little bit of ground there. But we recovered one more time and then we tried to defend from Gasly, it was not possible but we tried, and in the end finishing with both cars in the points was the target, we achieved it, we kept fifth in the constructors' and we go again."
The Gasly fight is the one Alonso was focused on, saying he willingly stayed behind Ocon after catching the sister Alpine in order to try and hold the AlphaTauri at bay.
READ MORE: What the teams said - Race day in Sao Paulo
"They told me the lap time and I knew that I was very fast but I was very fast [in the Sprint] and I had that terrible start. And I was very fast in Mexico as well, so I don't know why my car or set up works very well on Sundays, and even with the difficulties with Stroll and the Virtual Safety Car as well I was able to catch the cars in front.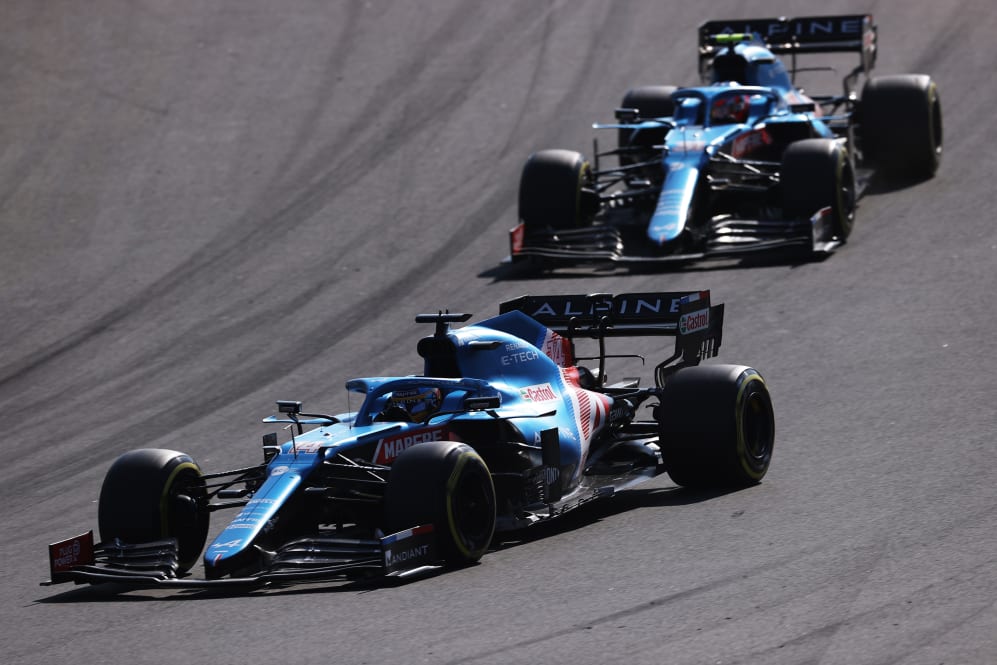 "You will never attack your team mate probably, because you have to run very close to the other car and you will damage the tyres, so you don't want to put yourself that situation. Maybe at the beginning of the year you may try, but now we want to score points with both cars. That's our strength as a team. We are fighting with a very fast AlphaTauri but they have one car and we have two cars, so we cannot do anything with ourselves."
And Ocon acknowledged Alonso playing the team game as the pair finished eighth and ninth to match Gasly's score, something he says shows how much the two drivers want to help the team rather than maximise individual results.
"It feels good, it was a mega team effort," Ocon said. "Everything we did in the race, the big fights all the way until the end, and we pushed team tactics to the ultimate limit really. Unfortunately it was just not enough to keep Gasly behind, but I think a very positive race for both of us and we showed how much we want to keep fifth place in the constructors' alive with that race."
RACE HIGHLIGHTS: Watch all the action from a thrilling Sao Paulo Grand Prix at Interlagos