Hamilton escapes penalty for FP3 yellow flag incident but reprimanded for impeding Mazepin in Saudi Arabia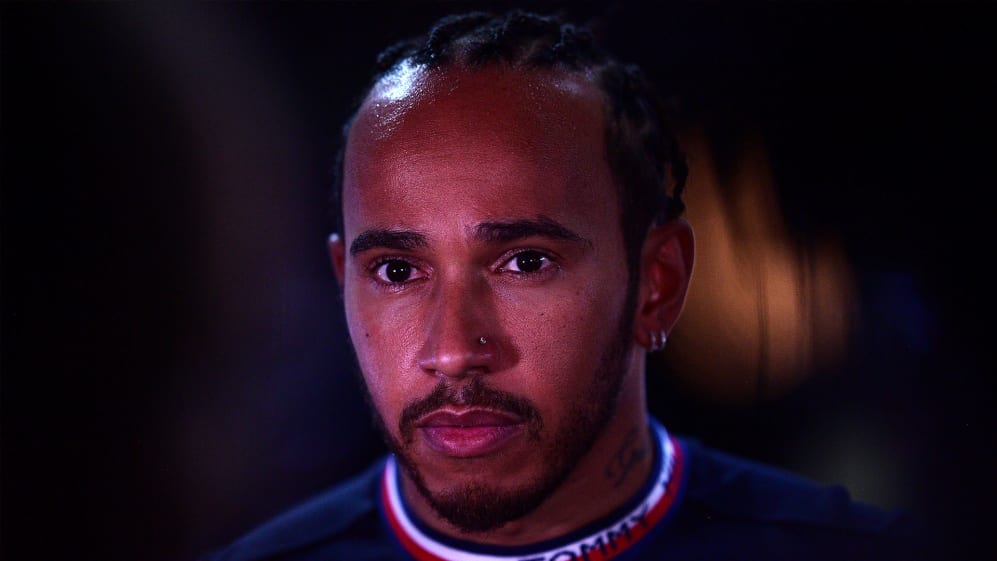 Mercedes' Lewis Hamilton has escaped sanction for a yellow flag incident in Free Practice 3 for the Saudi Arabian Grand Prix, after being called to the stewards an hour ahead of qualifying as they looked into a pair of incidents involving Hamilton.
The stewards summoned Hamilton over both an alleged failure to slow under double waved yellow flags, and for blocking the Haas of Nikita Mazepin, with the two incidents occurring during FP3.
FP3: Verstappen sets the pace in final practice ahead of Hamilton and Perez
However, Hamilton was cleared of any wrongdoing in the former, as the stewards revealed that a double-waved yellow light panel had been activated accidentally, and for less than a second.
But the stewards later handed a €25,000 to Mercedes over the second incident, with Hamilton having been caught dawdling in Turn 8 as Mazepin was on a hot lap.
"It is the driver's ultimate responsibility to avoid impeding," wrote the stewards. "For this circuit the driver must depend upon the team to communicate efficiently. This did not happen in this case and accordingly the penalty for the competitor is imposed."
The lack of a grid penalty will be a relief to Hamilton, as he seeks to stop Max Verstappen being crowned champion this weekend – which can happen based on the permutations you can see below.
Mercedes, meanwhile, also changed Valtteri Bottas' power unit at the end of FP3 due to a fuel leak, swapping it for a PU from the pool, meaning no penalty for the Finn.