Interview
Building on Baku's podium momentum - Lance Stroll Q&A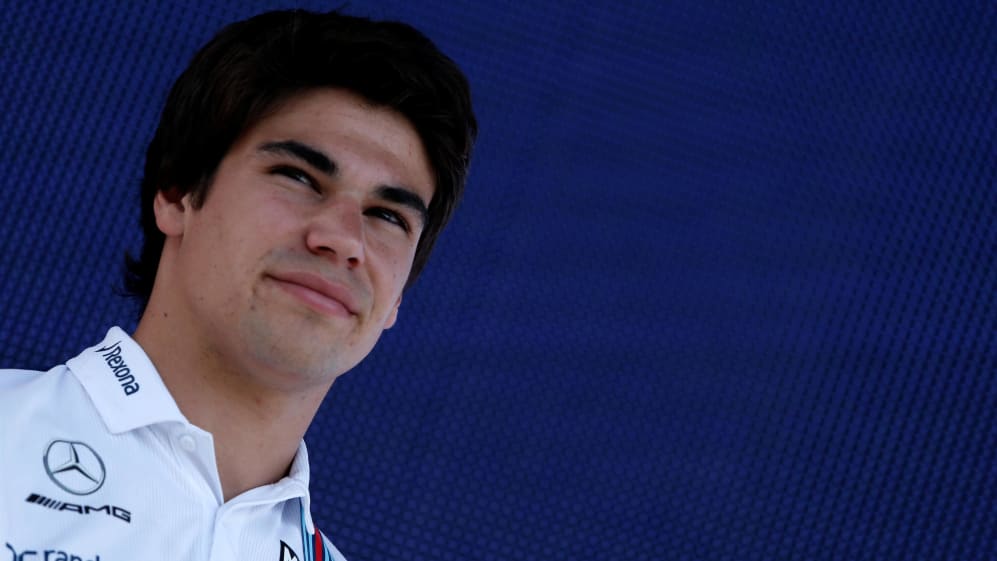 Williams rookie Lance Stroll made a huge F1 breakthrough last time out in Azerbaijan, scoring his maiden podium, despite missing out on second place by just a tenth of a second. So how does the Canadian youngster follow that up? We caught up with Stroll in Spielberg on Thursday, ahead of this weekend's Austrian Grand Prix…
Q: Lance, somewhere between the races in Canada and Azerbaijan it seems something clicked with you, and obviously the podium in Baku was the result. What happened?
Lance Stroll: The result, of course, shows it, but it is hard to say what it was. There are a lot of things going on in the background, like speaking a lot about the set-up and talking to the crew. That does make some difference. We were going back to a set-up that we were running earlier in the year, when we had been more competitive. And that seemed to help my confidence. Plus spending the time in the car gives me more experience and therefore more confidence as well. The jump from F3 to F1 this year was quite big. It all comes down to spending more time in the car and me adapting to it. There will be hard weekends and there will be good weekends - and that does not change. For sure Baku was a big eye-opener for me in Formula 1 and a great result! The season continues and we will keep pushing as hard as we can.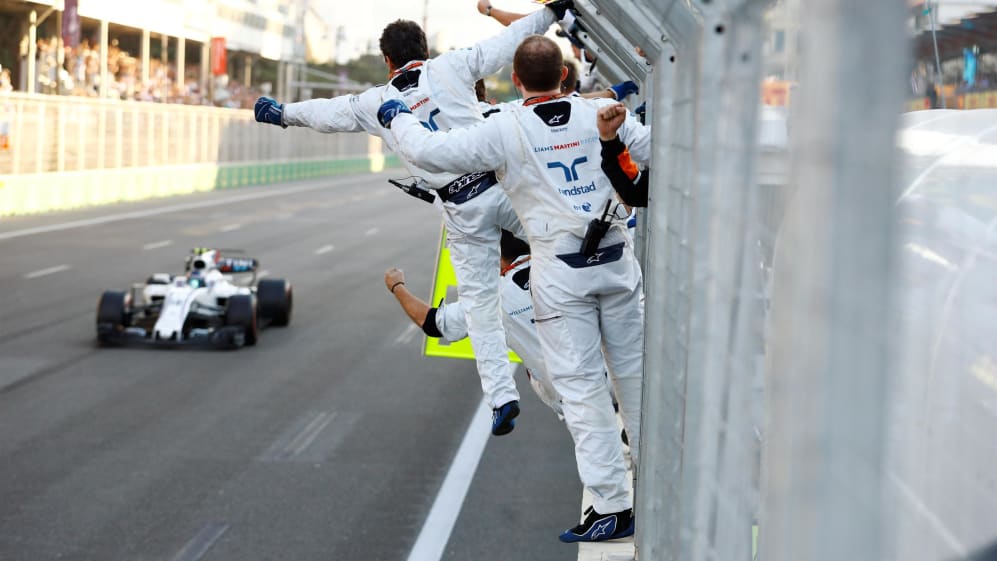 In Baku and at a few other races before I felt that I could do something with the car and work with it instead of just running after it. Before, I just did not have the confidence to push the car, because the car was just not giving me what I needed. In Baku then it was not only the car, it was also a lot from me and it is getting more and more from me - which again makes me more comfortable and I can deliver better results.
Q: How do you see yourself compared to your team mate Felipe Massa?
LS: At the moment I am at a stage in my career where I do not always know what I need from the car and Felipe does. He has a lot of experience. I need to start feeling what needs to be done with the car, instead of asking for it. And sometimes it might go in the wrong direction, but it is a learning process. Of course it is a combination of so many things.
Q: The F1 car that you were testing with last year was three years old - what difference does this make to your learning curve?
LS: Well, driving is driving I guess. For me the important thing is to sit in the car and get some feedback. We have not scheduled any further tests so far, but for sure I would like to talk about it.
Q: What reaction did you get from the audience after your podium finish in Baku?
LS: Everyone was pretty happy after that result. For sure, the team was a bit disappointed with what happened to Felipe, as it could have been a podium for both drivers, but then again very happy for my result. My family, friends and supporters were very excited and happy for me. I was in a very good mood after that race. I felt great, as it was one of the best days in my career. Standing on a Formula 1 podium is a quite unique experience and I embraced this.
Q: Did you regret missing out on second, with such a small margin to Valtteri Bottas?
LS: You can always look back and say I could have done this or that differently. I could also look back and ask myself if I would have defended Daniel Ricciardo at the restart. I could have maybe won the race. It is so easy to say those things afterwards. At the end racing is racing because things happen in an unexpected way. For sure I can be a little disappointed. Valtteri had the DRS open and he overtook me on the straight and this is part of Formula 1 today. He had a lot of speed versus me. If I could choose a position to lose it would be exactly the one from second to third, as losing from third to fourth would be pretty painful. No question, when he overtook me I thought 's**t', but I was so very happy at the same time.
Q: What do you think is the outlook for Williams at the Austrian Grand Prix?
LS: I guess it is the same story as everywhere and that is fighting with the Force Indias. At some races they are better and at some races we are better. I am almost certain that we cannot aim for a podium every weekend, as we are in no position to fight with the Red Bulls, Ferraris and the Mercedes. That would be just too optimistic. We can be confident to score some good points and do a good job. To do that we just need to focus on one thing at the time.
Q: How do you regard the situation that Sebastian Vettel and Lewis Hamilton found themselves in during the Baku race?
LS: In the heat of the moment it is easy to lose your head I guess, but it was very aggressive and I do not think it was necessary to do that, even if Lewis Hamilton would have braked. I think Sebastian Vettel put himself in a regretful situation. At the end of the day they are big boys and have a lot of experience and I am not really a person to be judging that. I think this is done now and the situation has been resolved.