Button: Adapting to '17 car 'a bit of a struggle'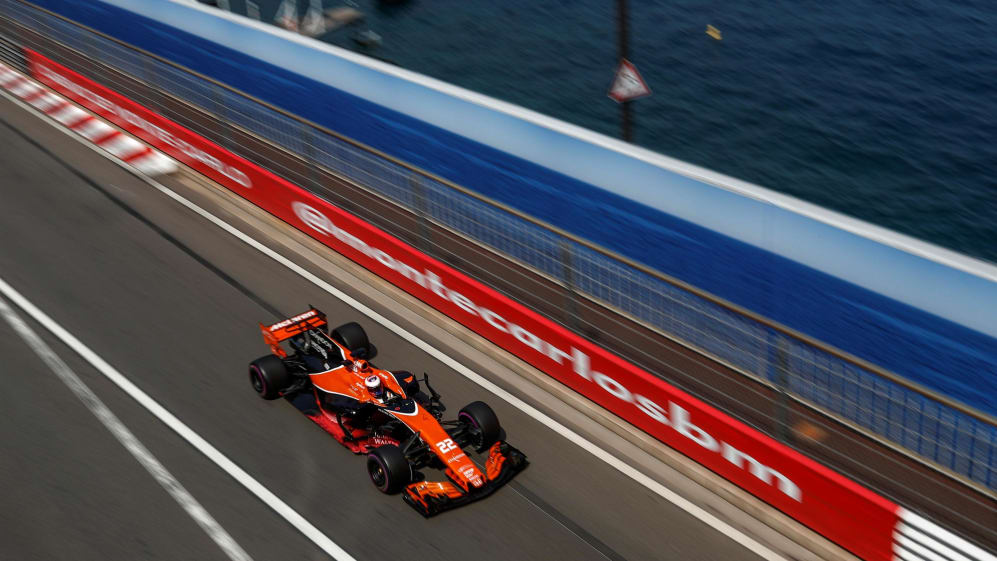 McLaren's Jenson Button was back in a Formula 1 car on Thursday for the first time since his 'swansong' race in Abu Dhabi last November – and he admitted that getting to grips with 2017's wider, faster machinery was no easy task.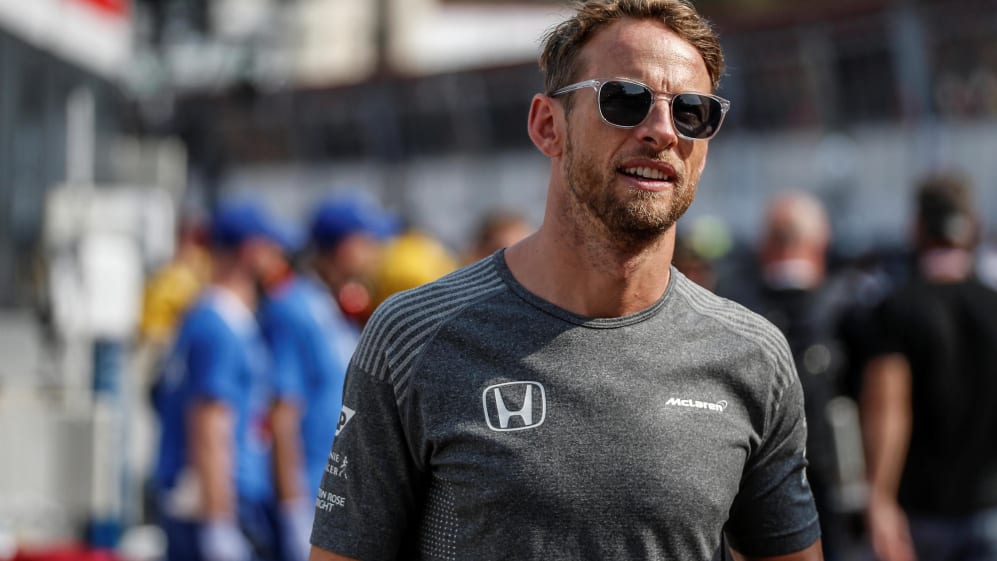 When I did the install lap this morning, I had a little giggle to myself
"I've really enjoyed practice, both the long and short runs," said Button, who is making a one-off return for the team while Fernando Alonso contests the Indianapolis 500.
"FP2 was a bit of a struggle to really find my feet with the car. I'm braking so much later than what I'm used to here and carrying so much speed into the corners. Adjusting to that takes time."
Despite his concerns, Button ended the day an encouraging 12th fastest, less than tenth of a second behind rookie team mate Stoffel Vandoorne.
"With another day with the engineers and a look through the data, I'm confident that I can improve for Saturday, he added.
Button, who took pole and won in Monaco in 2009 en route to his drivers' title with Brawn, confessed that although he hasn't exactly been pining to get back in an F1 cockpit, he relished the challenge of the new cars.
"It was funny when I did the install lap this morning, I had a little giggle to myself. Have I missed it? No, but when you jump in the car, you definitely enjoy the moments that you have.
"As soon as I exited the pits, everything felt very natural. The weirdest thing is when you're behind a car or when you let a car past, because you look at it and it's gigantic. Then you feel really uncomfortable because you think, maybe I am too close to the barriers. But the car fits well; it fits like a glove."
McLaren boss Eric Boullier was quick to praise Button's efforts, saying: "He judged the day very well, typically playing himself in gently during FP1 before starting to explore the increased grip and performance of these 2017 cars in the afternoon. After FP2, he admitted that he'd had a lot of fun in the car today, and I think that translated directly into his lap-times."
Even with his strong showing on Thursday, however, Button refused to be drawn into any predictions for qualifying or the race in Monte Carlo.
"I haven't really thought about where I hope to finish," said the Briton, who resides in Monaco. "It's a very mixed-up grid at the moment which I'm sure will all change again on Saturday.
"I don't expect to be one tenth off the Mercedes cars in qualifying, but the guys understand where I'm coming from. They know what they need to do to improve the car to suit me a little bit more and to give me a little bit more confidence. Hopefully we'll see a step in performance on Saturday."