BWT expands partnership with Formula 1 to build lasting change as Official Water Technology Partner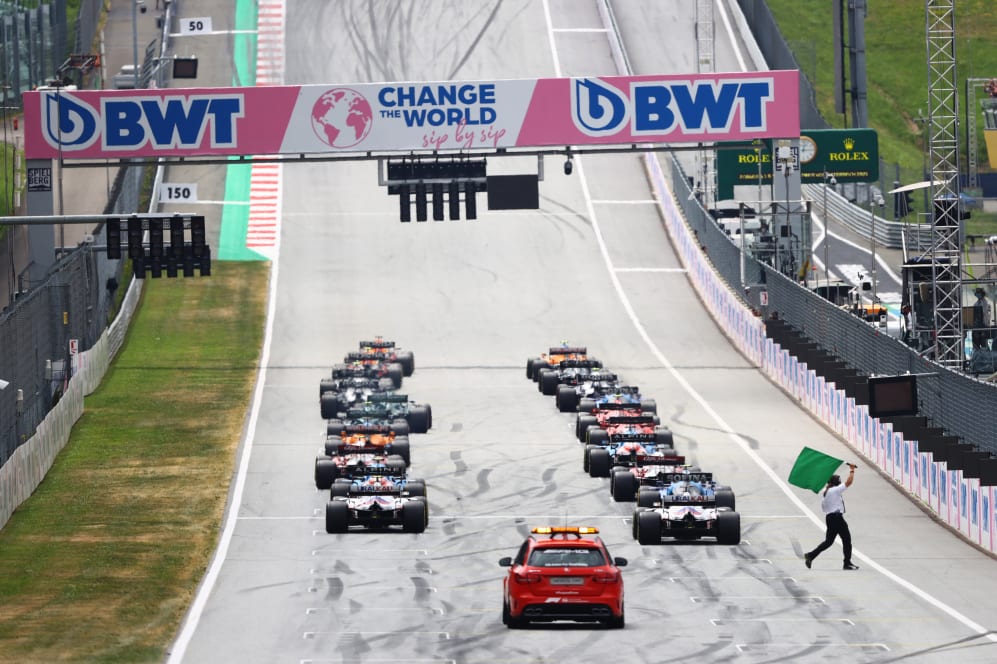 Following on from the successful title sponsorship in Austria this season, Formula 1 has today announced that Best Water Technology (BWT), Europe's market leader in water treatment worldwide, has expanded its strategic partnership to become the Official Water Technology Partner of Formula 1.
The multi-year partnership, that begins today, demonstrates the combined, and ongoing, commitment from both BWT and Formula 1 to combat the use of single use plastics within the sport's community and drive lasting positive change.
As part of new the partnership, Formula 1 and BWT will be working collaboratively to achieve the combined goal of delivering a single-use plastic free paddock by 2025. The first step will see BWT provide its patented water solution technologies to the F1 community, including the Paddock Club and the Paddock, including reusable water bottles being provided to both those who work and visit those areas.
BWT will also provide water stations, where bottles can be filled, allowing people to drink water out of the tap, that is enriched with valuable minerals and trace elements – ensuring lasting change sip by sip.
F1 fans, personnel and the teams will also see an extension of BWT's iconic pink branding more regularly during the race weekend, showcasing the commitment of both parties to an important sustainability objective for the sport and BWT.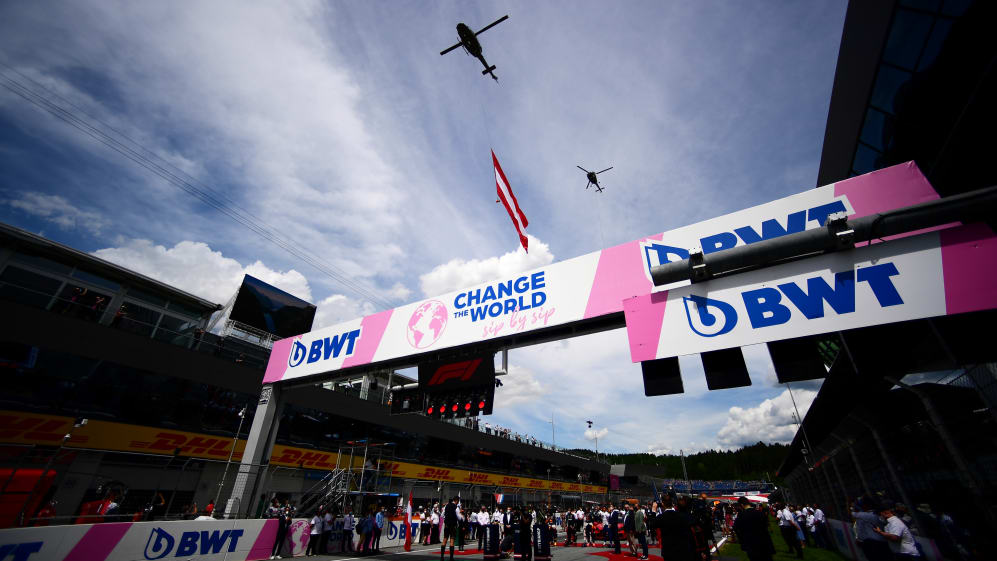 Ben Pincus, Director of Commercial Partnerships at Formula 1®, said:
"We are thrilled to be expanding our partnership with BWT and are excited to work together on a more strategic alliance to ensure we are both achieving our sustainable goals. Sustainability is hugely important to us as a sport and having BWT as an official partner demonstrates our commitment to making a positive change across our sport and we look forward to building on our exciting partnership".
Lutz Hübner, CMO at BWT, said:
"Just in time for the Hungarian Grand Prix we are happy and proud to announce our strategic partnership with Formula 1 – becoming their Official Water Technology Partner. Our innovative and patented water treatment technologies enable Formula 1 to contribute to 'Change the World – sip by sip' by using local water resources – filtered and mineralized with valuable minerals and trace elements like magnesium, zinc and silica.
"With BWT Bottle Free Zones we offer Formula 1 a sustainable alternative to single-use plastic bottles, unnecessary plastic-waste, transport as well as CO2 emissions. As the most important worldwide motorsport series, with massive reach, Formula 1 is the perfect platform for us to publicise both our mission and the concept of the Bottle Free Zone to a worldwide audience and urge as many people as possible to join our movement."