Feature
Can Bottas lead Alfa Romeo back to the midfield?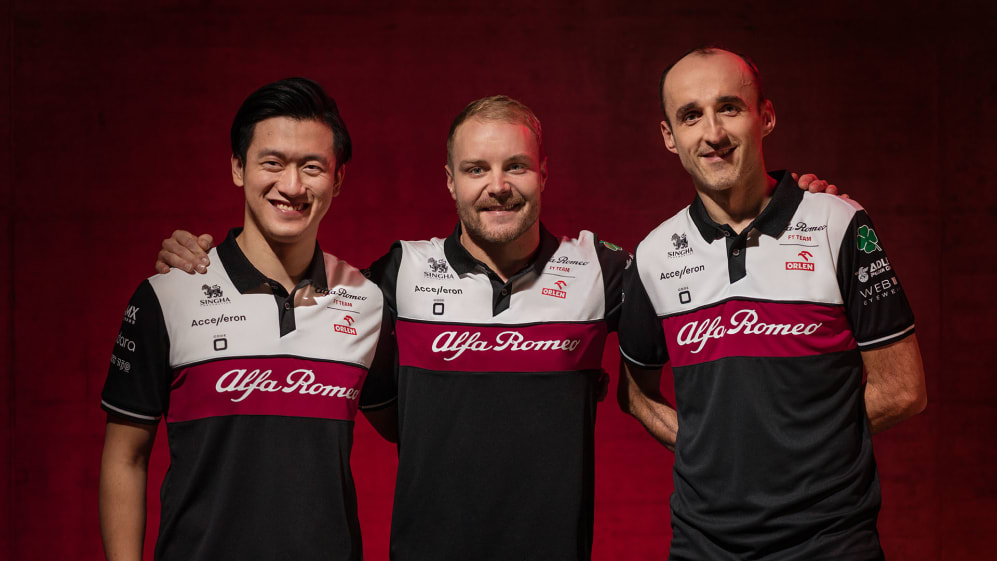 Valtteri Bottas's first pre-season session with his new team Alfa Romeo was a nightmare. The former Williams and Mercedes racer managed just 54 laps – the fewest of any race driver – in Barcelona. Some clocked that tally in just a couple of hours – but Bottas remains optimistic.
That's because it's early days not just for him and the Swiss team, who officially launched their season on Sunday with the unveiling of their 2022 livery, but for everyone on the grid because of the sweeping new rules.
READ MORE: Alfa Romeo unveil bold new livery for 2022
Alfa Romeo must do better this year, having scored points just six times in 2021 on their way to ninth in the constructors' standings. Part of that was down to the fact they turned their attention to 2022 very early, diverting resources ordinarily pencilled for last season to the brand-new cars in a bid to make a big jump up the pecking order.
But they also didn't deliver a car that was good enough. Positively, their lack of performance in the last two years meant they had one of the highest allocations of wind tunnel and CFD (or computational fluid dynamics) time for the 2022 car, a potentially significant advantage given the premium the new rules put on development time because of the new formula.
It's why Team Principal Fred Vasseur has set a target of jumping at least two places in the constructors' championship to P7. "The most important thing is to improve, always improve and close the gap with the best one on the grid," he said when speaking in Barcelona on Sunday morning ahead of the team's filming day, where the car will run for 100km on demonstration tyres.
LIVESTREAM: Watch as Alfa Romeo officially launch their 2022 season
"We are fighting for the championship, but at the end of the day, the final target is to improve. We had a poor season with P9 last year and we want to do much better this season, but I also want to close gap in terms of pure performance. This is my personal target. At the end of the day, we have to improve the classification in the championship and I would say P7 is a decent target."
To achieve that goal, they will be relying on one of their new recruits – Bottas. The Finn's experience working with the dominant team of the last decade, Mercedes, will be invaluable. Some were surprised he decided to join Alfa Romeo, having spent the last five years in a car that could win the championship – but leaving F1 just yet was never an option for Bottas. He still has the hunger and fire to deliver.
He believes his best is yet to come and he saw the Alfa Romeo project, led by his good friend Vasseur, as one in which he can help deliver and make it a success. Alfa Romeo need that experience and that drive, as not only will it deliver performance on track but also boost spirits off it. And Vasseur knows the Finn won't be afraid to say what he really thinks.
READ MORE: 'I can be the best version of myself' at Alfa Romeo says Bottas, as team unveil 2022 colours
"Valtteri spent the last five years with Mercedes," said Vasseur. "They won together five championships in a row. He won a lot of races, took a lot of poles. But it isn't just about speed. He will bring to the team the education he got from Mercedes about racing, about how to approach and manage the race, how to debrief after the race.
"To win, it's a long process and I think Valtteri will be able to put a stone into the wall to try and improve because it's about a continuous improvement. The fact we know each other pretty well is an advantage – we are straightforward together. I would be more than comfortable to say something – and same for him."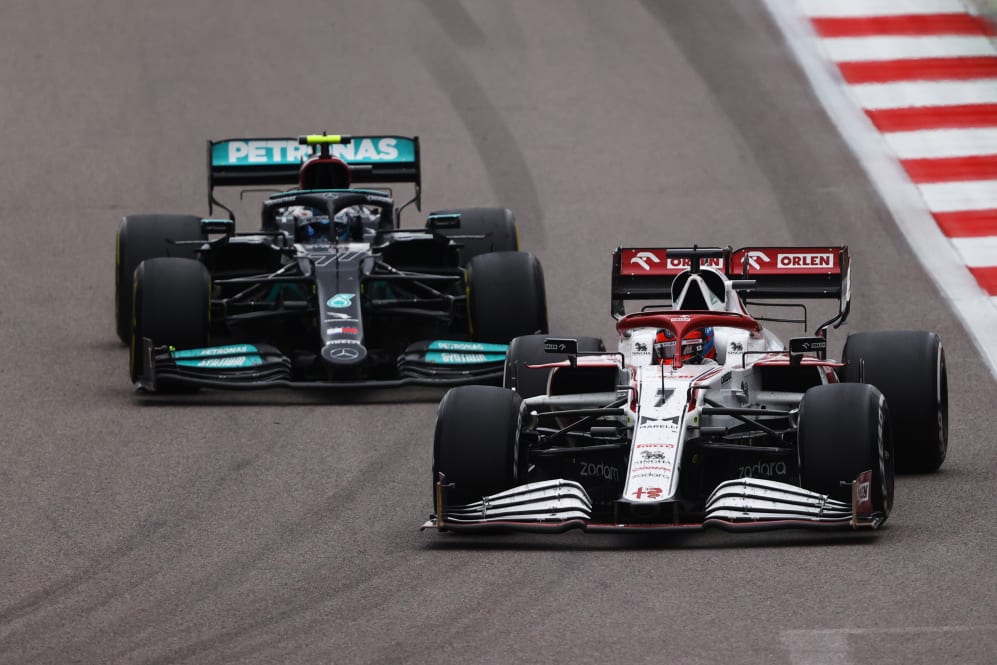 There is more to come from Bottas, who is buzzing after escaping Lewis Hamilton's shadow. He's the leader at Alfa – and everyone will look to him for direction. Bottas isn't nervous about that – he's buzzing for it.
"I absolutely feel that I have so much more to do to get better and so much more to give to this sport," said Bottas. "As a driver, I think you never stop learning, as long as you want to. So of course, I'm always looking at areas that I can be better, and it truly feels like now I can just be the best version of myself instead of trying to be something else and trying too hard.
READ MORE: Bottas hoping Alfa Romeo 'can make up the time we lost' after completing just 10 laps on final day of Barcelona running
"But in the end, it's going to be a team effort and I don't see me as the only leader of the team. We're in this together. That's the feeling. And of course I can guide the way they can go if I feel like I have experience from the past. But in the end, we're in this together with Guanyu [Zhou, his new rookie team mate] and the whole team, and with Robert [Kubica, Alfa Romeo's reserve driver] as well. But for now, it's been a nice atmosphere and I'm more than happy to be here and again, I want to thank the team for this opportunity."
Bottas is at a point in his career where he is well-placed to help rookie team mate Zhou Guanyu settle in quickly, and you get the feeling that's one of the many things he will find rewarding this season – something which Vasseur is pleased to hear.
"On every single topic, [F1's] different [to F2] but the approach is similar," said Vasseur of the challenge facing Zhou. "It's all about performance, management and bringing people together – and I think Zhou is a great catalyst for this. He can have a very nice attitude but also be pushy. It's a good combination. He knows it will be a challenge. Valtteri and everyone in the team is ready to help him. As he has a very open mind, I'm sure he will do it."
WATCH: Zhou Guanyu 'proud' to be F1's first Chinese driver
The climb back to the midfield is steep, but despite a difficult start to F1's new era, optimism still flows through the halls of Hinwil. They believe the technical team has got this car right – they just need to get it working reliably and then extract performance quickly. They believe Bottas is the driver who can take them forward and are inspired by his belief in them. And they have the resource to compete with their immediate rivals – boosted recently by a plethora of new commercial deals – and a rookie driver who has the potential to get the job done.