Canada a 'major wake-up call' for Mercedes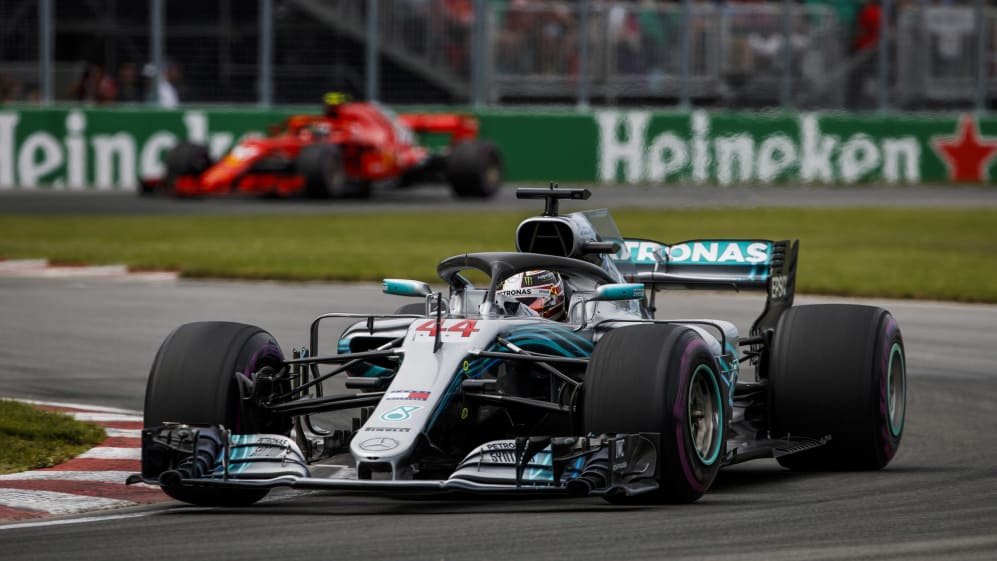 Mercedes expected to be strong in Montreal. That was understandable given their form at Circuit Gilles-Villeneuve in the three previous races at the circuit. But they leave Canada frustrated to have been comprehensively outperformed by chief F1 rivals Ferrari.
The Canadian Grand Prix weekend belonged to Ferrari and more specifically Sebastian Vettel. The German was majestic in qualifying and didn't put a foot wrong in the race to push home his advantage, capture his third victory of the season – and more importantly reclaim the lead in the drivers' championship.
Mercedes, whose race pace looked the strongest of all on Friday, could not compete. Valtteri Bottas finished second but never seriously threatened the lead, while Lewis Hamilton finished down in fifth, dropping him to a point behind Vettel in the standings having had a 14-point lead coming to Canada.
The reigning world champions were already on the back foot when a 'quality issue' meant they decided not to bring their upgraded engine to Montreal. There were also concerns the Silver Arrows would struggle on the hypersoft Pirelli tyre, as they did when the compound made its race weekend debut last time out in Monaco.
In contrast, Ferrari arrived with their new engine, complete with upgraded fuel, and the team felt it delivered a gain, one that would be particularly useful on a power track such as Circuit Gilles-Villeneuve.
When asked if Mercedes are confident they can get on top of their problems, Mercedes Team Principal Toto Wolff said: "I'm the opposite of confident. I think this is - we've had it in the past - a major wake up call for every single member of the team.
"Everybody needs to assess how to improve performance in order to optimise on those marginal gains, because those marginal gains are going to make all the difference.
"We were coming to Montreal expecting our car to be really strong and we're leaving Montreal seeing we haven't been where we thought we should be.
"There is not the historic pattern of cars strong on certain circuits and weak on others. I still think we're not pretty good in Monaco and Singapore. They are the outliers, but you have to expect everyone to be strong everywhere."
Mercedes brought just five sets of the hypersoft per driver to Montreal, while rivals Red Bull and Ferrari had eight. As a result, they had to wait until final practice before running the tyre for the first time during the weekend.
The Silver Arrows' struggles on the compound come after they did very little running on the tyre when it first appeared in the end of season test in Abu Dhabi.
Does Wolff now think that doing limited mileage on the rubber in Yas Marina was an error?
"There's not one single reason why we haven't performed like we should but certainly all of us in the team are aware that based on the findings of Abu Dhabi we were guided in the wrong direction," he said.
"Having had one or two more sets to accommodate the drivers better for qualifying [in Canada] would have maybe helped us secure pole position. But I'm saying maybe because we don't know, it's not only one factor.
"It's always those many factors that all contribute to solid performance. But I guess that putting Lewis on the hyper on Saturday morning was probably too late. But we are aware of that, and that played a role."
Having assumed the lead in the drivers's standings, Ferrari also closed the gap in the constructors' championship to Mercedes to just 17 points with 14 races still to go. The last time the Prancing Horse won the teams title was all the way back in 2008 - Mercedes, meanwhile, have won the last four.