Feature
Canada preview quotes - the teams and drivers on Montreal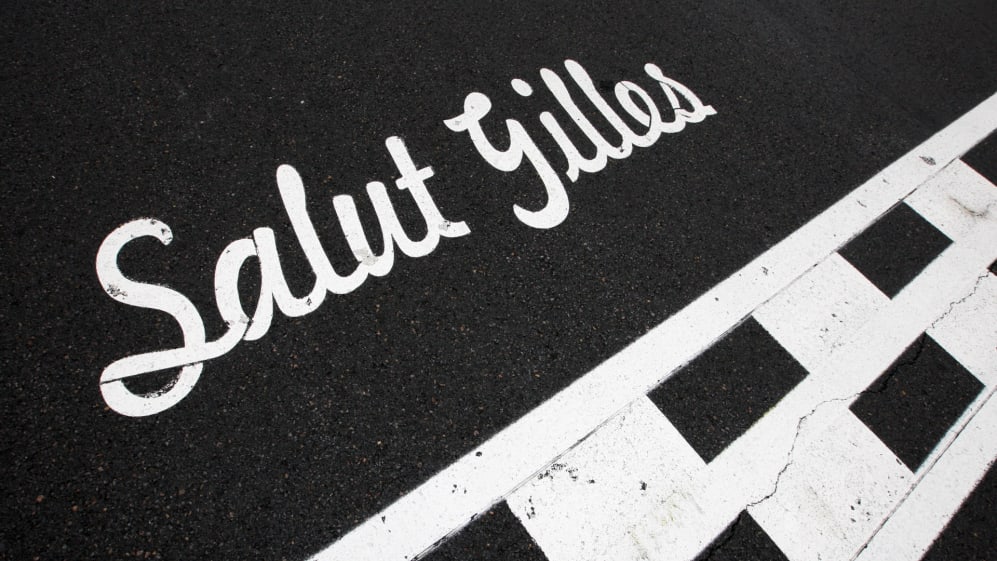 Formula 1 touches down in North America for the first time in the 2018 season for the Canadian Grand Prix. Here's how the drivers and teams were feeling as they waited to be let loose on Montreal's historic Circuit Gilles-Villeneuve.
Red Bull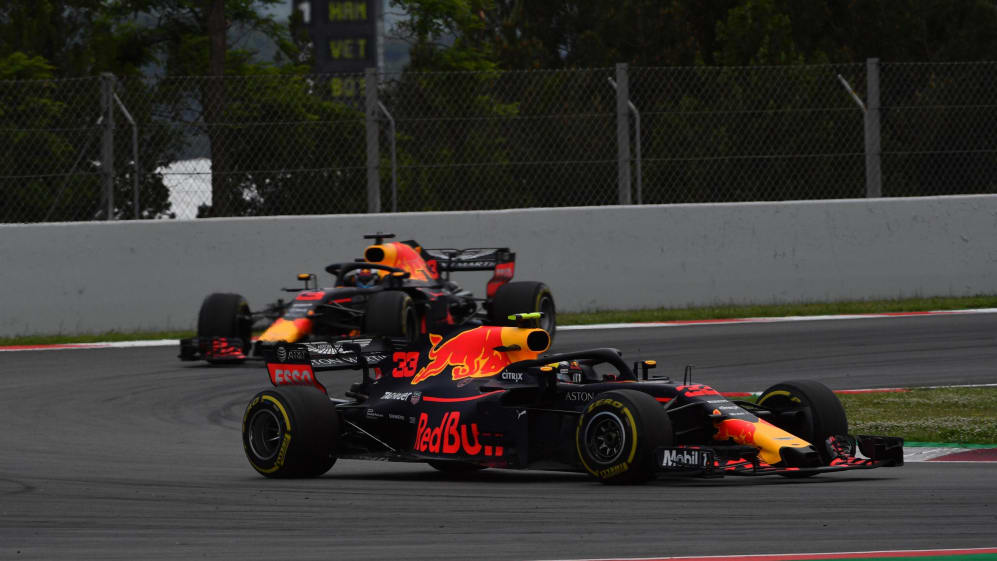 __Daniel Ricciardo __
"I think it's only just really sinking in that I won the Monaco Grand Prix and crossing the line after such a challenging race felt amazing. My name is on the board now and it feels good to win the most iconic F1 race there is. After winning in Monaco it's awesome to be going straight to another street circuit that I love. It's definitely one of my favourite races of the year, both because of the track and also the city of Montreal itself. The city is just awesome. I've had some mixed results in the race but I did win my first Grand Prix there in 2014 and had a podium last year. We've got some new updates coming, it's the hypersoft tyre again, the chassis is running sweet, so we could be looking alright. Hopefully we can have another strong weekend and start chasing down the championship leaders."
Max Verstappen
"Across all of Circuit Gilles Villeneuve I think the last chicane is really important to get right. You arrive at such high speed so when you hit the braking point the brakes can be a bit cold which means you have to be careful and get it right every time. This will also set you up for the exit where you come very close to the wall, it is important not to brush it as you can damage the rim. A millimetre or centimetre doesn't make too much difference, just don't touch the wall. Turns 1 and 2 have a pretty cool atmosphere as the grandstands are usually full at that part of the track and it creates a small stadium feel – this makes the start a bit more special. The 2017 race ended with disappointment for me, as I had to stop after only 10 laps with a technical issue. Our car as it is now should perform well in Montreal so I am hopeful of achieving a solid result and making up for last year. Besides that, I'm always excited to get back over to the American continent as I really enjoy being there. The people, food and atmosphere are always amazing."
Renault
Nico Hulkenberg
"Canada is a fantastic weekend. The city, the atmosphere and the circuit itself all make it an enjoyable Grand Prix. The track has a nice flow to it, despite being slightly green and dirty when we arrive as it's part street, part race track. There are big walls on the exit of corners, as well as some kerbs to ride. It's an enjoyable lap to drive."
Carlos Sainz
"It's certainly a different circuit, quite similar to Melbourne in a way, as it's a mix of a street and a permanent track. The circuit is usually dirty with leaves and even wildlife during the early parts of the weekend and that makes it a bit of a challenge to get up to speed. I quite like the section between Turns 4, 5, 6 and 7. The walls are close and you have to find the rhythm through there to get it right and ride over the kerbs."
Cyril Abiteboul, Managing Director, Renault Sport Racing
"We look forward to Canada with optimism; we have the next stage of our power unit development scheduled and a number of aero and mechanical upgrades. Canada is a tough race, but we need to pull together to make the most of every opportunity."
McLaren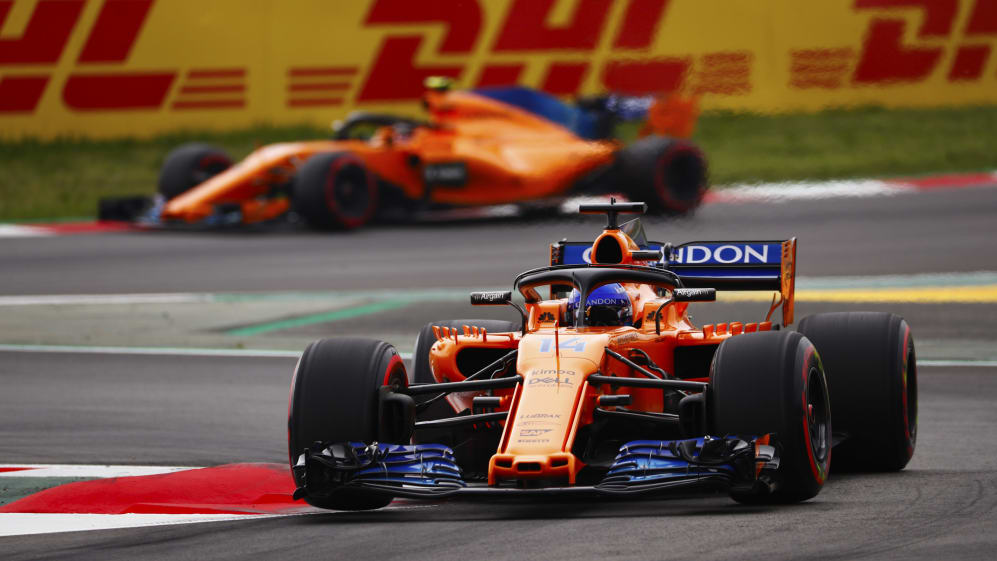 Fernando Alonso
"After a disappointing race in Monaco, I'm already looking forward to heading to Canada. It's a great track and a real test for the driver and the car. It's claimed many top drivers in the 'Wall of Champions' and the Safety Car often plays a role in the outcome of the race.
"I've always enjoyed racing in Montreal. It has the best combination of a great track, challenging street circuit characteristics, and it's a fun city to visit. I've enjoyed some great races in Canada and I won there in 2006, so it's a special place for me. Even more so this weekend, when I'll be celebrating my 300th Grand Prix.
"This will certainly be a tough circuit for us, but we're making progress with our package race by race. A little bit of the drama or changeable weather conditions we've seen in Canada so many times in the past could offer us some opportunities – it's up to us to take advantage of every possibility."
Stoffel Vandoorne
"I really enjoyed racing in Canada for the first time last year, and I feel well prepared to tackle the streets of Montreal again. It's a completely different track to Monaco, but a lot of the principles are the same – narrow streets, close barriers and tight racing. I hope we can have some fun this year and get in the mix.
"I feel that we're improving step-by-step, and I hope we can show this in Canada. We had an unfortunate situation in quali in Monaco where we had no choice but to send the car out with a small issue, and it influenced our grid slot and then the rest of the weekend. As well as solid preparation, we need a little bit of luck on our side this weekend, for both myself and Fernando.
"I love street tracks – they're the circuits I enjoy racing on most as they're the biggest challenge for a driver. There are definitely more overtaking opportunities in Montreal than in Monaco, so there's more chance of capitalising on any action that happens. We'll be working hard in every area to bring everything together for race day, hopefully along with some points."
Eric Boullier, Racing Director
"Canada has been a great race in McLaren's history, and we all love going racing there. The Circuit Gilles Villeneuve is a great street track, unlike any that we see on the calendar today, and is a really tough challenge for the engineers, mechanics and drivers.
"It's a circuit that is notoriously unpredictable, and all the teams work hard to set up their cars for its demanding characteristics. Even then, a lot is still left to chance, which is why the drivers, teams and fans alike are huge fans of this grand prix.
"We know it won't be an easy weekend for us, but it's important we focus on getting ourselves in the most representative grid slots we can to be able to fight on Sunday. We've had a couple of difficult weekends, so hopefully in Montreal we'll be able to see further progress and bring home some points – and the raft race trophy!"
Force India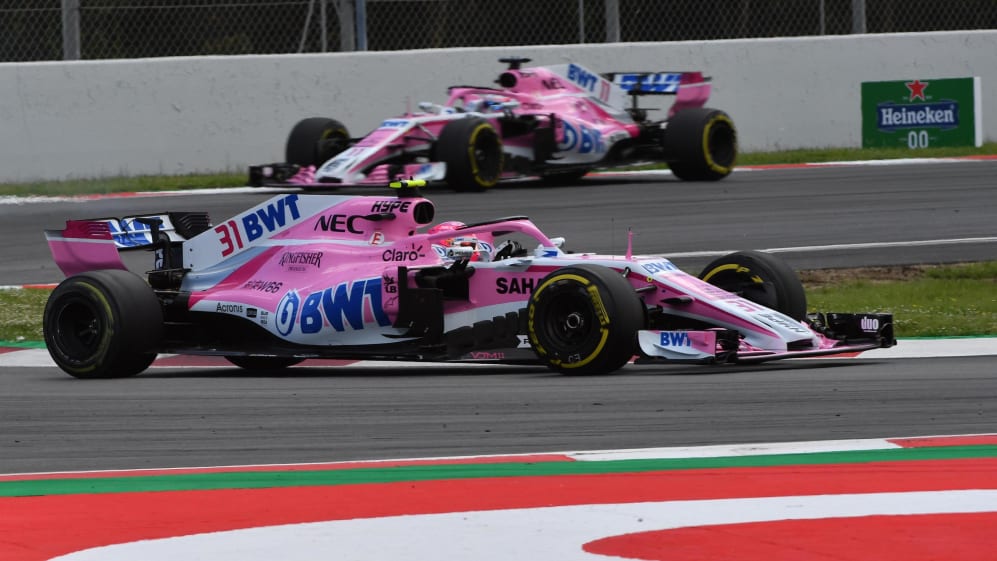 Sergio Perez
"I enjoy visiting Canada and I have some very good memories from Montreal. I finished on the podium there in 2012 in one of the most exciting races of my career, and I've had some other strong performances there, including last year.
"Montreal is a cool city with a fantastic atmosphere and I always see a lot of Mexican fans in the stands, which is always special for me. I am really looking forward to being there because it's one of those really fun events with lots of fans having a big party in the city."
Esteban Ocon
"The Montreal circuit is definitely one of my favourite tracks and it's a fantastic event. The atmosphere in the city is great: the whole of Montreal becomes a giant motorsport festival. You feel the energy and excitement everywhere in the city.
"I always say I like chicanes and that's almost all you have in Montreal. It's a challenging and very technical track and I really enjoy driving on it. My favourite corner is the final chicane, with the Wall of Champions so close to you. It's a very tricky corner and it's very easy to get it wrong.
"Last year we had a really good weekend in Montreal, fighting with the Ferraris and coming away with a good result. We seem to do well on tracks like this so hopefully we can continue to score points and keep our momentum going."
Toro Rosso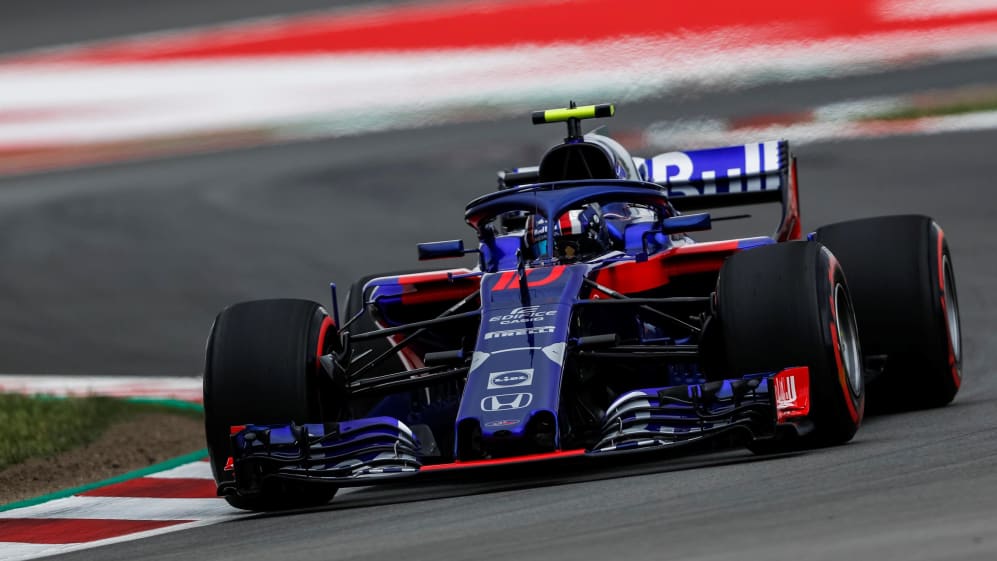 __Brendon Hartley __
"I've never been to Canada before and I've been told by every driver that this track is one of the highlights on the calendar, so from one highlight on the calendar to another - from Monaco to Montreal. And it's also partly a street track, which I love, although this is a lot faster than Monaco and the barriers aren't as close, apart from in a couple of places. So far, my only experience of the track is on the simulator.
"Aside from the racing, everyone tells me the city is good fun, it's a great race to be part of and the track has provided amazing racing over the years. The aero update introduced at the last race looks to be working well and the team has been working very hard behind the scenes to bring all the performance we can get, so I'm optimistic about the coming weekend."
__Pierre Gasly __
"I've never ever been to Canada in my life, but everyone tells me the Grand Prix in Montreal is one of the best of the season, because there's a great atmosphere and the town is really super. So I'm looking forward to experiencing it for myself for the first time.
"The circuit looks exciting with some long straight sections, so some overtaking opportunities. It's a complicated track, with the walls never far away and the famous final chicane with the 'Champions' Wall'. This is a race where you take off a lot of downforce to get good top speed, which means the car won't be easy to drive. Even if there are not many corners here, it's a complicated track to drive, but everyone seems to like it so I'm looking forward to it. Of course I speak French, so the people there will understand me, even if I've been told the accent and even the vocabulary over there is something a bit different!"
Haas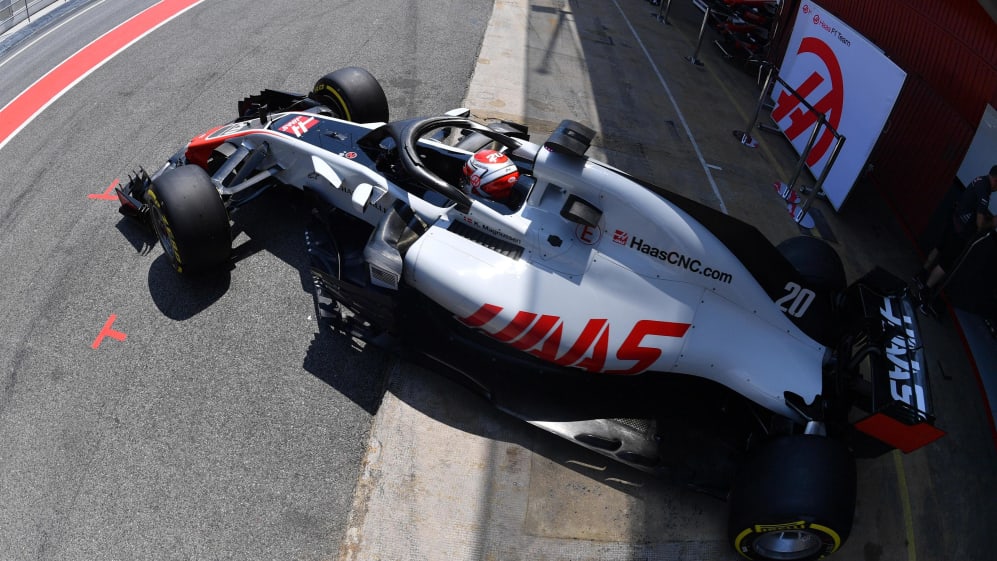 Kevin Magnussen
"We're all looking forward to Canada and to putting some new parts on the car, getting back into our normal shape, and getting back in the fight for points. [Canada's] kind of a low-speed track with a lot of chicanes and big braking zones. It's a bit bumpy in places, but there are good opportunities for overtaking… It usually offers up a very interesting race.
"There's lots of great places around Circuit Gilles Villeneuve. The most famous one is the last chicane, and it's a really challenging part of the track... You've done almost the whole lap, and if you're on a good lap, there's lots of pressure to get this part right, as well. It's always a corner where if you haven't got a perfect lap, you can try and make it up in that last chicane. If you're on a good lap, you might not want to take as much risk in that last chicane. So, it's a really interesting part of the track.
"I'm just glad we're out of [Monaco], and I can't wait to go to Montreal and get back into the fight."
Romain Grosjean
"I think we should have a good car in Canada. I really enjoy racing there – it's always a great feeling. Turns 1, 2, 3, 4, 5, 6 and 7 – they're all quite challenging. That first part of the circuit – it's a bit more low speed, and it's a bit more close to the walls – that's the part that's the most challenging.
"Canada is very hard on the brakes... Sometimes you can do some lift-and-coast, especially when the car is full of fuel at the beginning of the race. You want to try to save the brakes a bit and not overheat them, so they're good by the end of the race when you're trying to push them, or by pit stop time."
Guenther Steiner, Team Principal
"We've got quite significant changes [for Canada] – front wing, floor, and all the bargeboard area – we've made those updates. Obviously, their aim is to go faster, to gain us speed. A lot of people brought their upgrades to Spain. We decided to bring them to Canada to have a little bit more time, because we're still a small team and cannot react as quickly as the big ones.
"[But] sometimes just getting everything out of what you've got is better than to keep on upgrading. And sometimes with the upgrades, you need you need a little bit of time to make them work. Our upgrades will be coming, so we're in a good spot."
Pirelli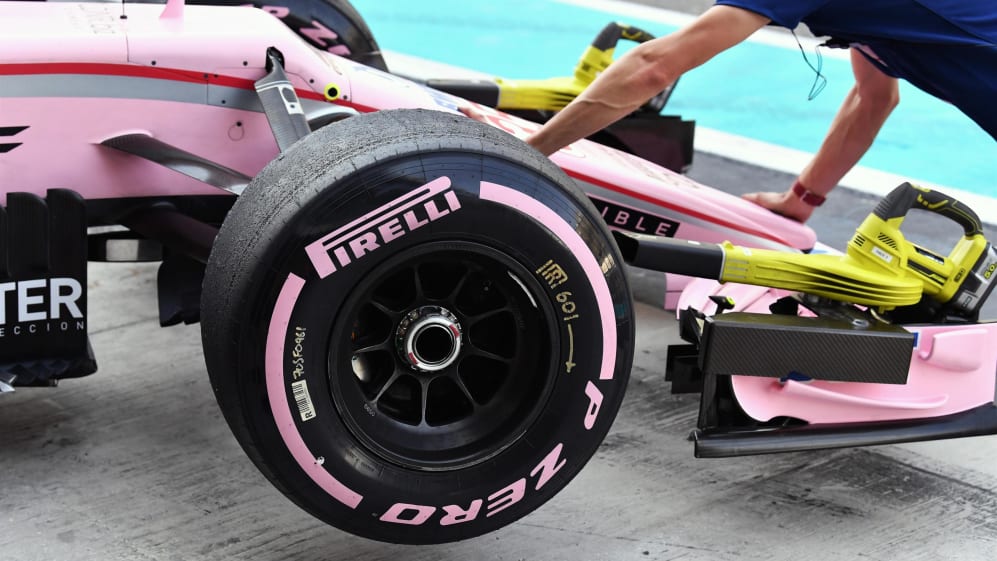 Mario Isola, Head of Car Racing
"While Monaco was the first appearance for the new hypersoft, we can almost consider Montreal to be the real debut for this tyre, as Monaco is completely atypical. The track surface at Montreal is actually quite smooth, but we should still see more than one pit stop due to the combination of the softest tyre nomination that we have ever brought to Canada, and a more demanding track layout than Monaco.
"In the past, there has been an extremely wide variety of strategies seen at this race, and the arrival of the hypersoft should now open up those possibilities still further. In reality, nobody knows exactly how it will perform in Canada in terms of wear and degradation, so the homework done during free practice will be more important than ever."