Interview
Carlos Sainz Q&A: Finishing in the points will be mission accomplished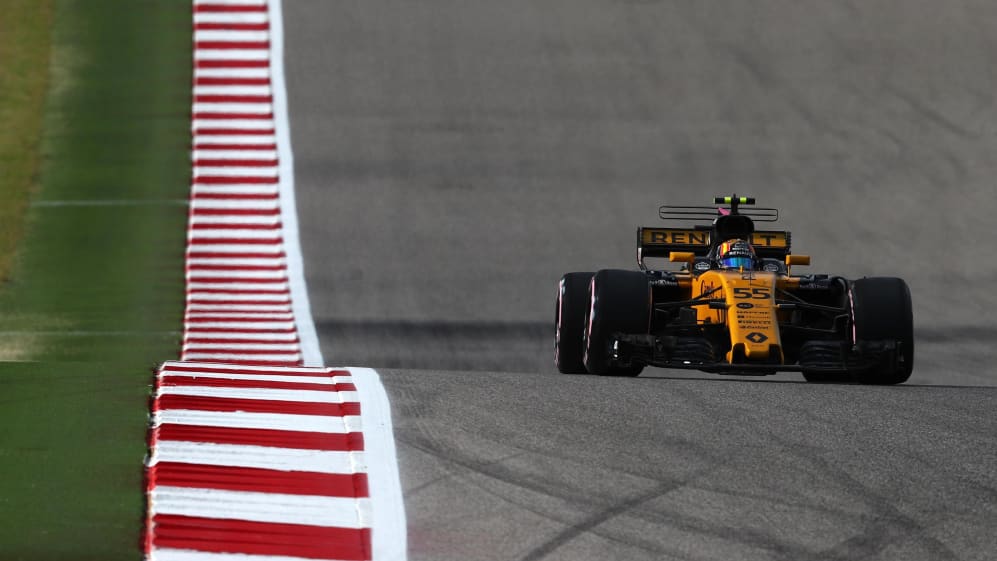 Having moved from Toro Rosso to Renault ahead of the 2017 Formula 1 United States Grand Prix, Carlos Sainz made a superb first impression with his new team by qualifying solidly inside the top ten. We sat down with the Spaniard to discuss his hopes for his first race with the French manufacturer, what it means to drive for a works team, and just how he'll feel if Renault pip Toro Rosso in the Constructors' Championship...
Q: What is your impression of your new car? This afternoon must have been a real wow-factor for you…
CS: It was indeed a wow-factor! I felt comfortable in the car right away. That is a lot for the first race with a new team. There are of course things that are new and need more time so that they become more natural. But that will come with more mileage. But so far the start was extremely promising. The little things that I have mentioned before: steering wheel, power steering, break pedal and so on also need more time to bring to my liking – but I cannot complain. Thanks to the team as they allowed me to run all the programs in FP1, 2 and 3 without bigger issues so I am really confident for tomorrow. Today was a very good day. I was very much enjoying it. I always enjoy driving a new car.
Q: Two weeks ago in the Toro Rosso, today in the Renault – can you compare the two cars?
CS: I can, but I keep that to myself! Out of respect of both teams.
Q: Does it hold a certain thrill that you have more points in the standing than Renault's 'Number One' driver Nico Hulkenberg?
CS: Well, if you have observed the many qualifying sessions we had so far this season then he has been a lot faster than us at Toro Rosso. But looking at my points tally it just shows what good work we were doing at Toro Rosso. Bagging all these points on Sundays. My aim is to bring those Sundays to Renault – and stay ahead! (Laughs)
Q: We had expected your switch from Toro Rosso to Renault in Singapore when following the rumour mill – but then it took three more races to really make it happen. Can you talk us through those weeks of uncertainty?
CS: Yes, I knew that in Singapore there were a lot of rumors – and yes, I knew that there was a possibility to make the switch there but when it didn't happen there I forced myself to stop thinking about it and then suddenly after qualifying in Suzuka I was told that it will happen in Austin! It was a great surprise. So if you don't make yourself over think things they suddenly happen. (Laughs)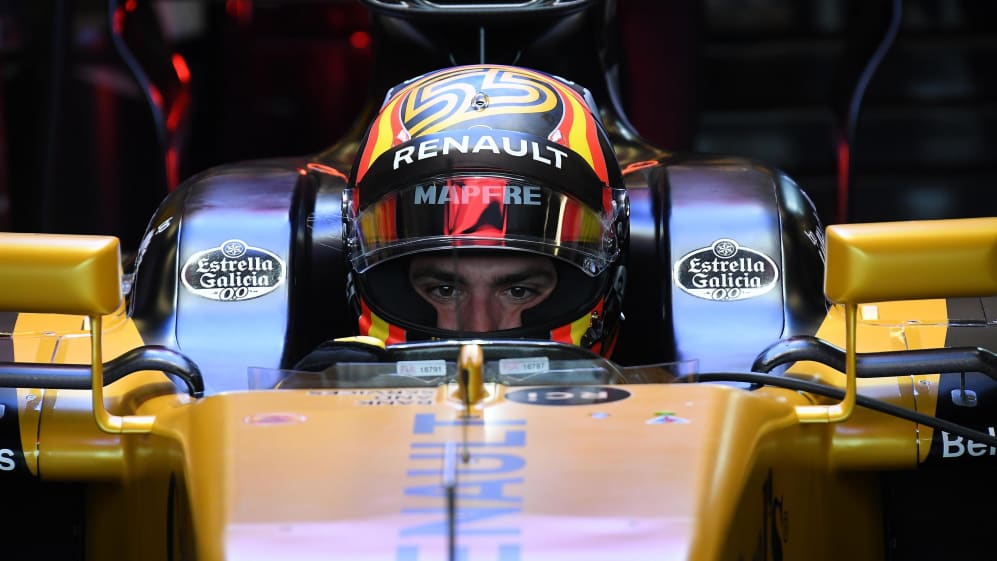 Q: You've started a new chapter in your F1 career. What are your expectations, your hopes and fears?
CS: Let's start with the hopes: I have high hopes. First of all, because I have been at Enstone and have seen the facilities. I have seen the massive investment that is taking place there. Everything is modern and new. They are erecting a number of new buildings to give development more space. To see that was a real wow factor. Really encouraging. Fears? Not many really. The next four races will not be easy for me as I have to get to grips with a completely new car for me on tracks where we don't run much. If these four races were in Barcelona, Silverstone, Hungary or even Bahrain – that would be much easier. But it is as it is and I can assure everybody that I will give my best to be on the pace as soon as possible.
Q: Why was it so paramount to make the switch mid-season? Wouldn't the 2018 tests have been the appropriate timing? Why the hurry?
CS: Well, I think it is a very clever move from all of us because it gives us a bit more time. There are no regulation changes for next season – next year's car will be an evolution of the 2017 car and if I can give my input on how I want my steering wheel, the power steering, the brake pedal, seat and seat comfort – all these little things that in the end can make a big difference as early as possible it will help us to arrive in Barcelona for the testing right in working mode. On top of that these four races will give us the chance to build up a relationship earlier. With the engineers, with the mechanics – which is very important, as I have learned at Toro Rosso that the human side of a team must never be underestimated.
Q: The magic word for all drivers in an engine driven championship is 'works team'. Was that also what got you hooked? That being with an engine manufacturer holds more chances than being with an engine customer…
CS: Look, that was one of the main reasons why I feel that this is a great move. There are not many teams in F1 that are manufacturer teams. Renault has a great history in F1 and Renault will always be around Formula One; as a manufacturer or as an engine provider. To be part of such a big worldwide organisation is what every driver dreams of. Ask any driver on the grid - everybody will tell you that they would love to be a manufacturer driver. For me at twenty-three years of age to become a manufacturer driver is fantastic.
Q: Red Bull explicitly made it clear that you are on 'loan' to Renault. What does that mean?
CS: It means that Red Bull has an option of getting me back in the future although I don't really think about that yet. I am fully committed to Renault now. And I am not thinking that it could only be for one and a half years. I will be working at Renault as if I am on a long-term project.
Q: But Red Bull could call you back if they would be in need for a driver?
CS: I believe so. But this Red Bull should answer.
Q: With your departure you bring a lot of stress to Toro Rosso as the only point's provider leaves the team. Is there a little bit of a feeling of desertion? In all likelihood Renault will end up ahead of Toro Rosso and Franz Tost's hope for P5 will be only a pipe dream…
CS: Desertion no. I do feel a bit sad as I have many great friends at Toro Rosso. So yes I feel sorry leaving so many people behind but F1 goes like that. And it feels a bit like having a new girlfriend, then you don't look back at the ex. You just turn a new page.
Q: But the Toro Rosso P5 dream goes up in smoke…
CS: In F1 you never know! (Laughs)
Q: When looking at you and Daniil Kvyat sometimes fate goes strange ways: he was chosen to Red Bull Racing, leaving you behind at Toro Rosso. He was sent back to Toro Rosso. Now you move to a works team and he might be out of F1 in 2018. Is that F1? Unpredictable and a bit cruel?
CS: Yes, and it will always be that way. I am really thankful to Helmut Marko for choosing Daniil in 2013. Because that stirred up so much anger in me and so much hunger. I wanted to be a F1 driver and I wanted to succeed. It changed my mentality, it changed my way of life, it changed my view on racing and all that made me the driver I am today. I will always be thankful for that moment.
Q: Have you told Helmut?
CS: Oh yes, he knows!
Q: Your first race weekend for your new team - what is the plan for the race?
CS: For sure we want to get points – no doubt. And I am the first one to want it. But for that to happen we need a very smooth weekend. We have seen that Renault was many times able to make it into Q3 in qualifying – like today - but then the races very often didn't go their way. The aim was to make it into Q3 and finish in the points on Sunday. The first task was accomplished – tomorrow hopefully will go the same smooth way.