Interview
Carlos Sainz Q&A: Late yellow flag cost me positions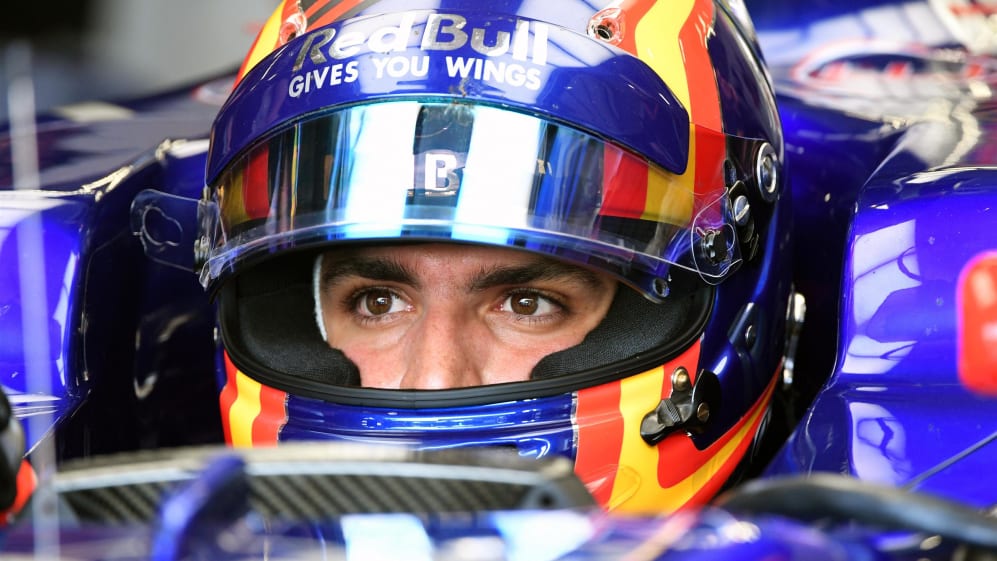 An unfortunate run-in with one of Spielberg's kerbs curtailed Carlos Sainz's running early on Friday, but in qualifying the Spaniard struck back, breaking into Q3 for the third time this year. And, as he explained, he might have qualified even better than 10th had Romain Grosjean's stricken Haas not brought out the yellow flags late on…
Q: Carlos, are you satisfied with your qualifying result?
Carlos Sainz: I am happy, with a tiny bit of reservation. The yellow flags in Q3 were not so happy for me - especially if you are, like me, on a good qualifying lap up until that moment and you are on a run trying to push the car to the limit. It was a difficult weekend up until qualifying in terms of setting the car up - then you go into qualifying, it seems you've done everything right, and then the yellow flag. That is a bit unfortunate!
Q: Do you think that without that yellow flag you could have moved further up the grid? Probably getting on top of the two Force India cars?
CS: Yes, a bit frustrated having qualified in Q3 on used tyres, which we know is a bit tricky. So yes, I think we could have gone a bit further up - even before the yellow flag. But overall happy as this is not an easy track for us.
Q: You struggled on Friday - and then suddenly Saturday was surprisingly good. What has happened over night?
CS: We didn't really struggle massively on Friday! It looked much worse due to the kerbs but actually if I would have put a good lap together in FP2 it would have looked much less disastrous from the outside. Actually we didn't change too much from Friday to Saturday. Yes, we did some tuning to the set-up that we used on Friday - and obviously that did the trick for qualifying.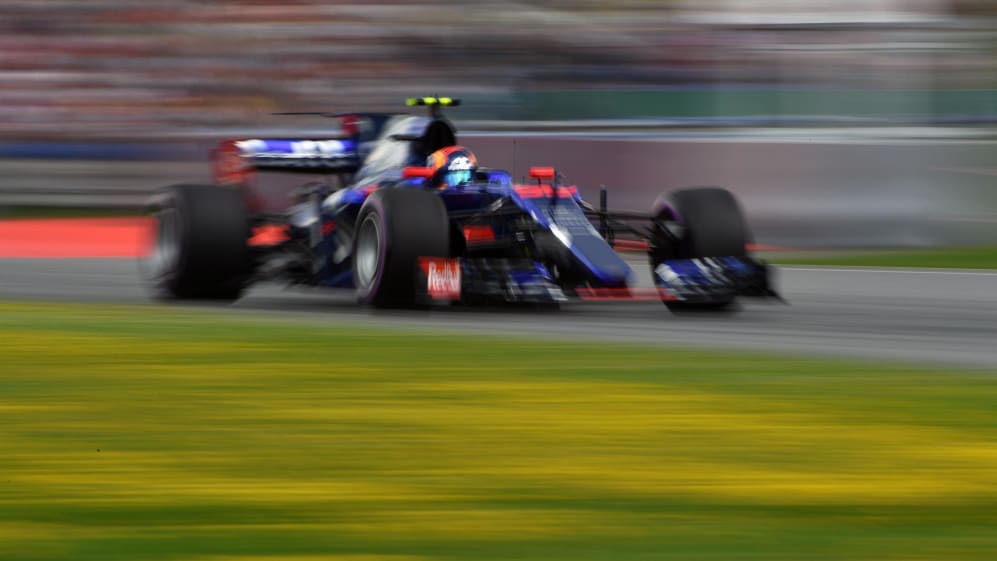 Q: Your team mate Daniil [Kvyat] said that he had balance issues and had to make changes because of that. Was that also an issue on your car?
CS: No, not that drastic that I had to change things. For me the balance was fine!
Q: What do you expect for the race?
CS: To be honest I have little idea. I didn't do long runs on Friday because of various issues, so it is a big question mark how the race will unfold. So having in mind that much of the weekend was not really coming my way I am satisfied with qualifying. So whatever was before Saturday afternoon I have to put behind me and perform at the highest level tomorrow.
Q: Did you change your approach for qualifying today? Everything worked out better for you than in previous races…
CS: Well, looking back for example to Canada I know that I could have qualified a lot better and in Baku I struggled with one thing - and it was identified by the team - and sorted out! Something with the aerodynamics of the car was not working - it was crystal clear from looking at the data - but that is all history and when I came here I was confident that we should do reasonably well. And step-by-step we have worked our way up the timesheet!
Q: Can you say what the aero glitch was?
CS: It would go too much into detail. What I can say is that it was a matter that made the car consistently slow. But we have identified and eliminated it. So if the progression of this weekend keeps the pace it had so far we should look for a reasonable result tomorrow.