Changes to Sauber steering wheel possible after crash – Ericsson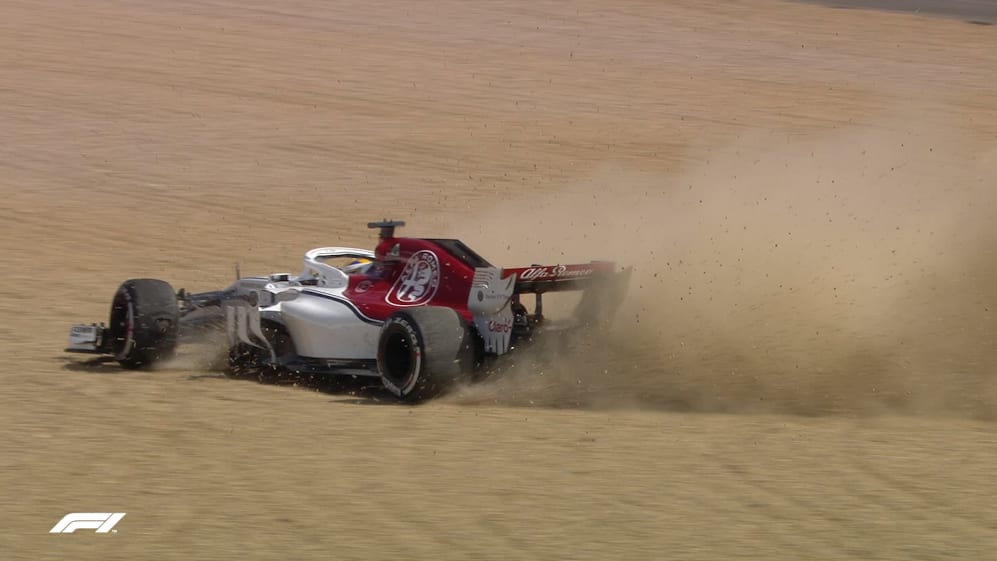 It was the moment that blew the battle at the front of yesterday's British Grand Prix wide open: Marcus Ericsson's Sauber slamming into the Turn 1 barriers at high speed, and bringing out the Safety Car
Such is the performance of the 2018 cars, Turn 1 at Silverstone was flat-out for most drivers this year, and even possible to be taken with the Drag Reduction System (DRS) rear wing wide open for the front-running teams. That wasn't the case for Ericsson, however, and he ended up going head-on into the tyre barrier after turning in with his DRS still activated.
After confirming he was unhurt in the crash, Ericsson explained that he hadn't intended to try and take the corner without closing his DRS while fighting with Sergio Perez.
"I was behind Checo, and I think when you're racing and you have this DRS zone you want to be as late as possible to switch it off, and to switch it on as early as possible to stay as close as possible," Ericsson said.
"I wasn't sure after the incident if it was a failure or not but we've looked at the data and it seems like… I have the button behind my steering wheel and it's quite bumpy on entry and you go on the kerb, and I think I slipped and didn't hit it.
"So I think on tracks like this we need to see if maybe we can have a bit of bigger button or something, see what we can do so it doesn't happen again. Basically I turned in with the DRS open, and then you're a passenger as the car just turns, that was the reason why it happened."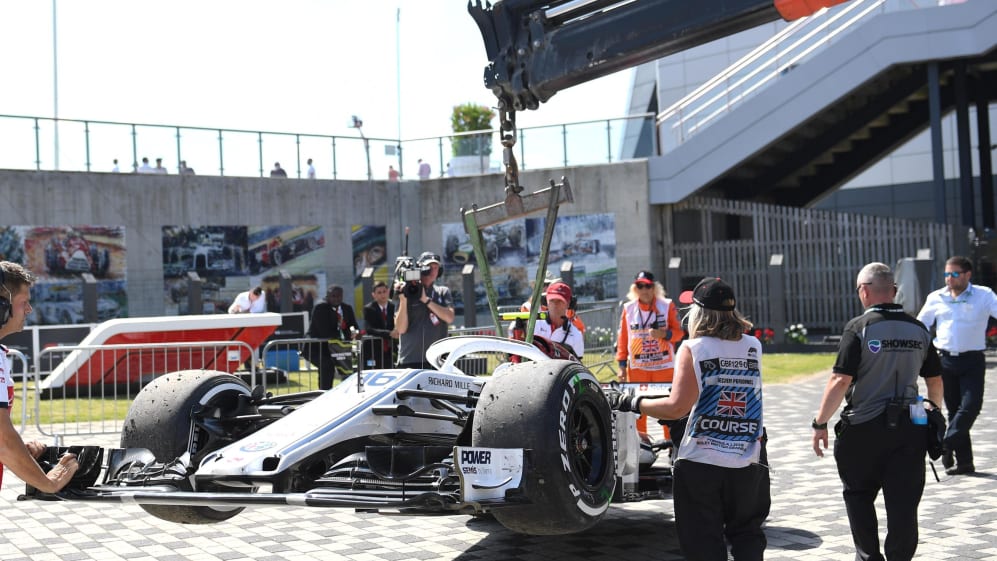 The Swede's crash mirrored Romain Grosjean's similar crash at Turn 1 on Friday, which was also blamed on the DRS remaining open. Although Ericsson joked he was just testing whether he could take the corner with his DRS open, Ericsson admits he wasn't even at full throttle for Turn 1 and sees an opportunity for another failsafe to be implemented.
"You need to lift a bit as well. That's also something we need to look at, why the DRS didn't close when I lifted off as it stayed open as well. Maybe there you need to have some thresholds or something that when you lift off the DRS closes automatically as maybe then the accident would not have happened."
With Charles Leclerc having already retired when battling for seventh place, Ericsson's shunt marked the end of Sauber's hopes of scoring points and the Swede says it has to go down as a missed opportunity given the performance the team were showing.
"I think points were on the cards with a strong second half," he said. "At that point I was just behind Checo and Pierre [Gasly] was right ahead. They were there and I felt at that point really strong and had fresher tyres than both of them. Okay, it's difficult to overtake around here so who knows, but I think I would have been at least able to fight for the last points position.
"It's a bit disappointing. Up until then I managed to do a good race and again be strong in the race, looking after the tyres, and being fast when needed. We did a nice undercut on [Romain] Grosjean, pushed really hard before the pit stop and [did a] really good two out-laps and when he boxed, we managed to do the undercut. It was a good call from the team, was looking good, but not our day."