Feature
Celebrate 4th July by checking out the US Independence Day Collection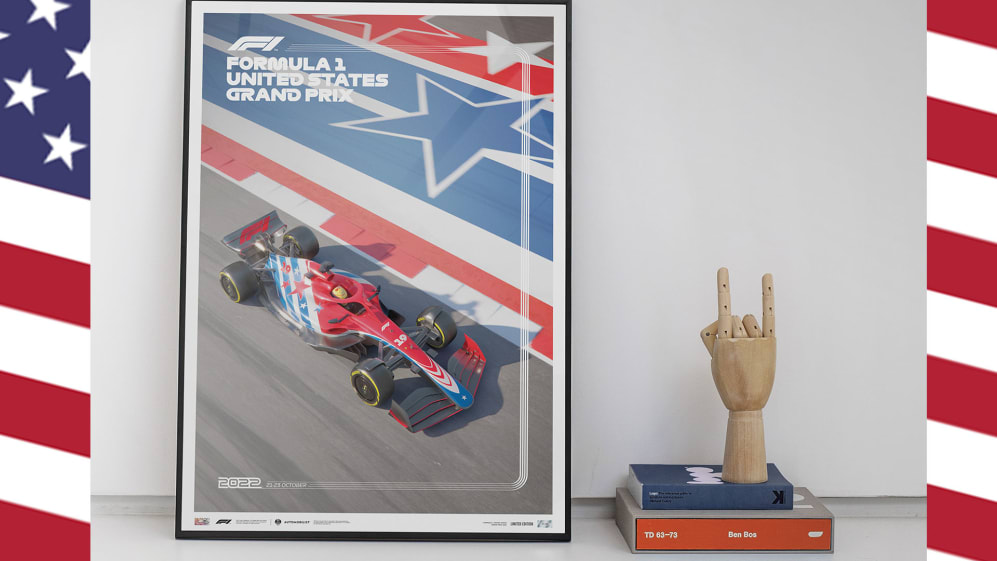 Today's the day. Food. Fireworks. Family. Friends. How about something from F1 to top it all off?
F1 Store
Celebrate this July 4 in true F1 style. With team tees, hoodies, jackets – even bathing suits – all the merch you need to start your very own parade is right here. Check out what's in store here.
F1 Print Store
F1 fireworks, mounted and framed. From Max and Lewis to Niki and Ayrton, the heroes of today and legends of yesterday could soon take pride of place in your home, with a huge selection of artwork celebrating classic teams, historic races, and iconic cars.
Browse the collection to find the perfect one for you – or even someone else!
F1 Authentics
This is the real McCoy of F1 mementos. Your chance to bring home an official piece of F1 history with a huge array of unique racing memorabilia, from pens to keyrings, furniture and even skateboards. Many of which are made from actual cars!
Discover what's new to F1 Authentics
F1 23
Play out the celebrations at home and against friends with F1 23 from EA Sports. Get behind Max's, Lewis's or Fernando's wheel and race all the latest game features, from Vegas to Qatar.
F1 Manager
Or maybe you're more Horner than Hamilton? Prefer the bigger picture to the cockpit? Then get a taste of what it's like to be the boss and go totally Toto by pre-ordering a copy of F1 Manager.
F1 Experiences
Formula 1 returns stateside for two more Grand Prix weekends in 2023! Join F1 Experiences in always-popular Austin (October 19-22) or head to the world-famous Strip for the inaugural Las Vegas Grand Prix (November 16-18). As a guest of F1 Experiences, you'll enjoy benefits like access to the best grandstands, all-inclusive hospitality, and exclusive trackside activities that include special guest appearances, Pit Lane Walks, Paddock Tours, VIP events and so much more!
F1 Tickets
Celebrate July 4 with tickets to a Grand Prix on American tarmac. See the famous stars and stripes on track in Austin or attend the first ever race down the Las Vegas strip! Whether it's a general pass, grandstand tickets, or even access to the ultimate luxury, which is the Paddock Club, there's nothing quite like getting up close and personal, hearing the roar of the engines.