China preview quotes - the teams and drivers on Shanghai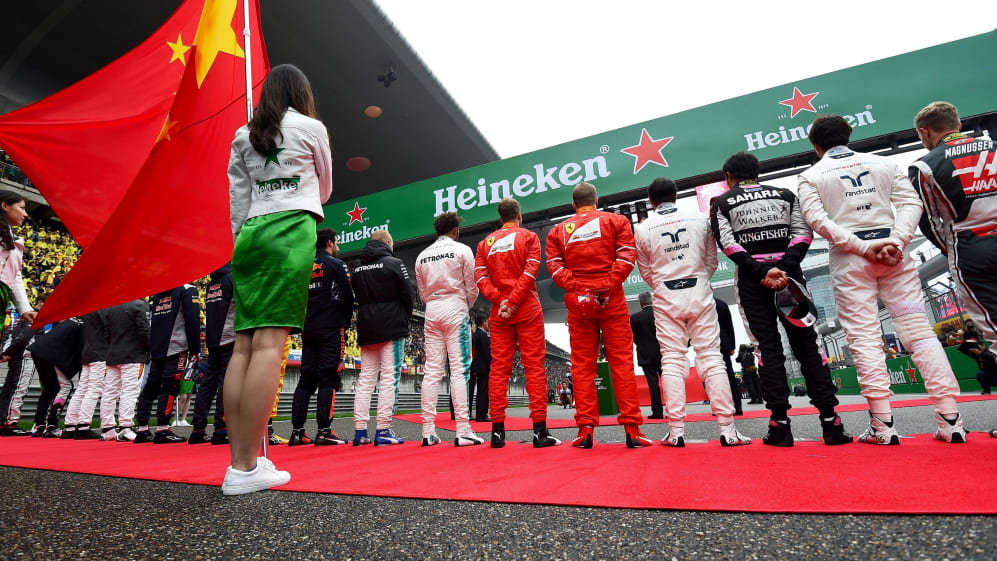 After a scintillating race in Bahrain the F1 paddock heads rapidly east for the third round of the season at China's Shanghai International Circuit...
Toro Rosso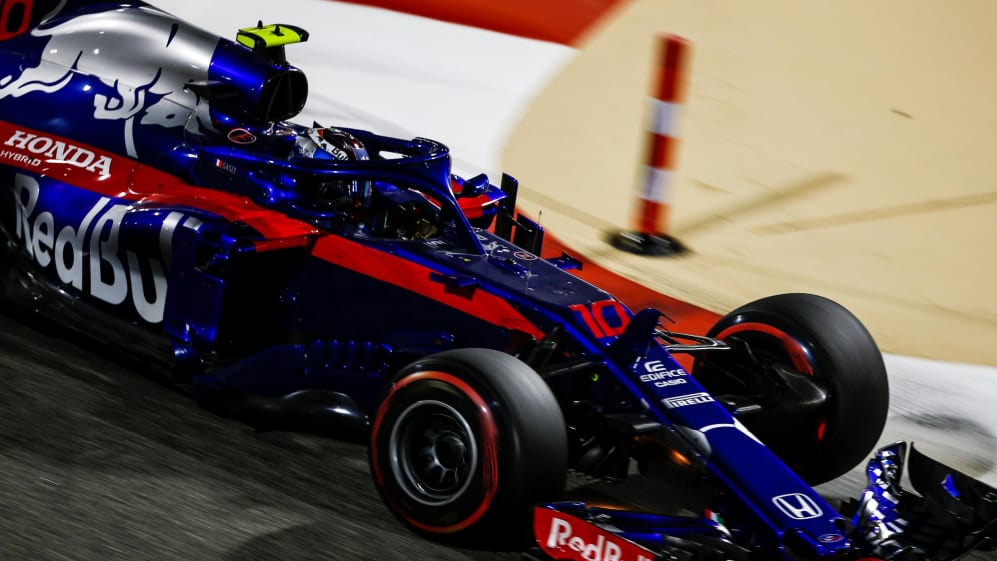 Pierre Gasly
"I have only been to the Shanghai International Circuit in my role as reserve driver with Red Bull Racing, so this week will be the first time I actually get to drive on the track. It's always exciting to discover a new place and a new circuit and this one looks like being a pretty cool one. Like most drivers I use the Playstation and I love driving this circuit on it, so I can't wait to do it for real. Those first two corners that seem to go on for ever are particularly challenging. Usually I don't take long to learn a new track, so I hope that's the case, because getting on the pace as quickly as possible on Friday is always the key to a good weekend. I haven't spent too much time in Shanghai yet - I'm always excited to explore new cities, it's quite an interesting culture as well, so it's nice to see different ways of living compared to what we are used to either in France or in Europe, even if Shanghai is famous for its "French Quarter" too!"
Brendon Hartley
"I have driven at the Chinese track a few times in the World Endurance Championship and we had quite a bit of success there in LMP1, with two wins and a second place and that's always good for your confidence. The WEC races here lasted 6 Hours, but split between three drivers that makes 2 hours each, so not that much different to an F1 race. I quite like the track, it's very technical and very hard on tyres with such a long Turn 1 - where I think there's 10 different options and lines, and there's always some crazy passes on the inside, which is good for the driver and fun for the fans. Also entering the back straight, there's a really long right hander which is really hard on the front left tyre, so I think tyre management will be a bit of a discussion in China. Shanghai itself is a great city, very international, with a unique Chinese flavour, but seeing the sights will have to wait, as it's going to be a very busy week, following on immediately after Bahrain."
Williams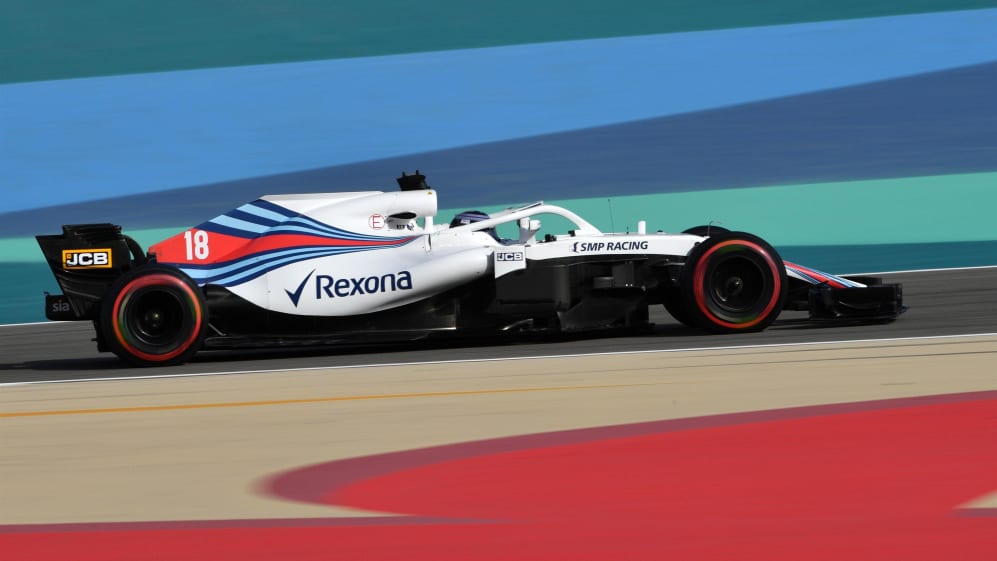 Lance Stroll
"Last year the weather wasn't great and I remember it being quite foggy, wet and cold at the start of the weekend. This aside, it is a good track to drive as it has high speed corners and there is a nice flow to it. Last year in qualifying we were quite competitive, but then it was a shame what happened in the race. Hopefully we will have some better weather this year, a better result and that it will be an enjoyable weekend."
Sergey Sirotkin
"China is quite a difficult track with difficult weather conditions which can affect tyre wear and car behaviour. It has some very nice long, high-speed corners as well as quite good overtaking opportunities, and it probably has one of the heaviest braking zones of the season. So yeah, it's a challenging track and it's really new to me. I know that it's not going to be easy but hopefully with a good amount of laps and some clean running, we can build our confidence and deliver a better result in Shanghai."
Paddy Lowe
"We head to China for the first back-to-back race of the season. The Shanghai International Circuit is a great track with some demanding high-speed corners and a long back straight which is traditionally good for overtaking. It is an important race as it is an exciting new market for Formula one with a rapidly growing fan base. It has produced some thrilling races over the years especially because the weather can be a bit challenging which tends to give some twists to the weekend. It can also be very cold at this time of year - one of the coldest races of the season – so always remember to bring your warm clothes to China!"
Red Bull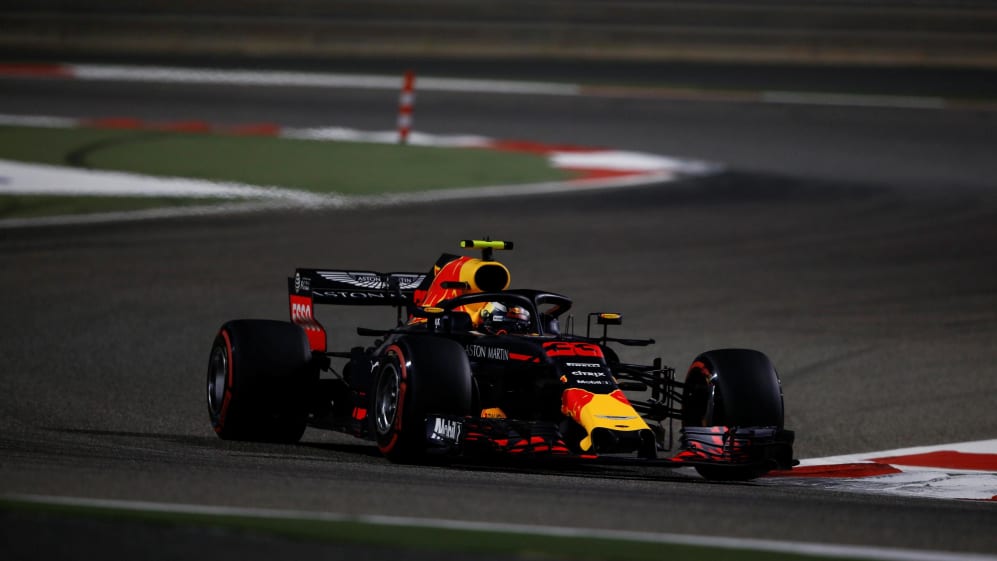 Daniel Ricciardo
"Shanghai is a track that for some reason I didn't initially get to grips with but over the years it's become a track I enjoy more and more. It's a super technical track, turns 1 and 2 are pretty crazy and hard on the front tyres but if you can manage that you're normally in for a good race. I'm still yet to get a podium there but it's always a track I've had good speed on so hopefully we will have a good chance with the RB14. There are also some pretty hardcore fans in China and they get me to sign random photos from when I look about 16 walking around shopping centres somewhere in the world. I have no idea how they manage to get their hands on pictures like that, but the fans who come to the track are super passionate which is always nice to see. It's also a really big and crazy city so I'm definitely going to try and explore a bit more of that this year.
Max Verstappen
"China was good for me last year with a podium. As the track is so wide it is good for overtaking, this usually leads to an exciting and action packed race. It is quite heavy on tyres, the fronts especially. The Chinese fans are really passionate so I look forward to seeing them out in force again and us all having a great race weekend."
Haas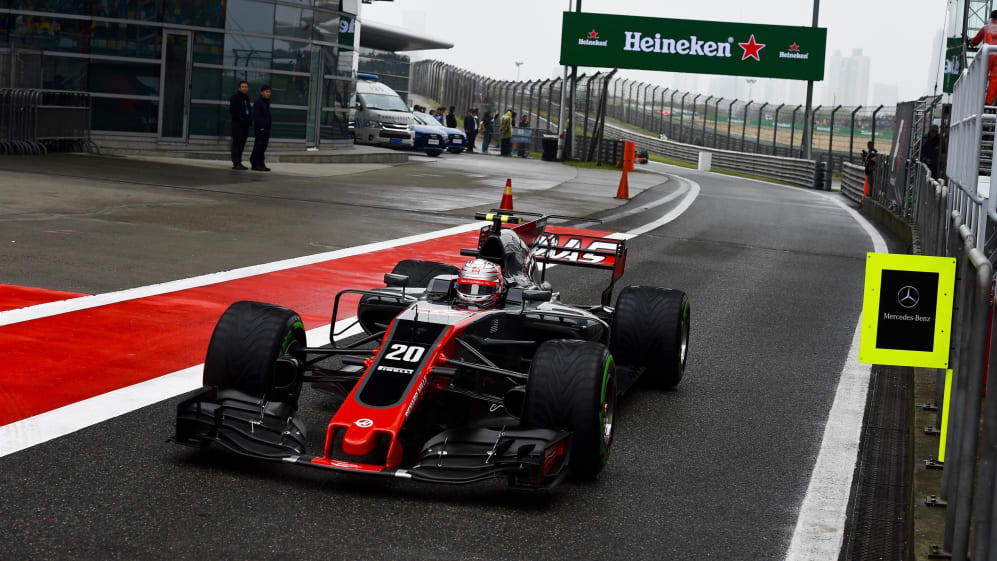 Romain Grosjean
"Shanghai is a tricky track because it's very different from the early stages in the year. It's a front-limited circuit, meaning that the car needs to work well with front tires. If it doesn't, then it gets very tricky. Overtaking in Shanghai is not impossible. There's the long back straight with DRS helping overtaking manoeuvres. In general, if the car is good in qualifying, the race should be quite good. If not, then in the race you're going to struggle. If you qualify in the top-10, you should finish in the top-10. If you're not, then it's harder. I've had good cars in Shanghai, therefore I've been able to score points.
"I like the high-speed corners at [Turns] 5 and 6. It's just an amazing part. [And Turns 1, 2 and 3 are] very challenging. There's a lot of demand on the front tyres, and it's not easy to find the perfect lane. Then being up on the back straight, that long right-hand side corner, going onto the throttle, as well, is important because you've got one-and-a-half kilometre of straight line. You need to be as early as possible on the power.
"Overtaking in China is always pretty good – it's always exciting. The balance is really difficult to find because there's a lot of demands on the front tyres, which makes it tricky. One of the main concerns is trying to find a way to get the best from the front tyres."
Kevin Magnussen
"Shanghai is a really good circuit to overtake. It always offers lots of opportunities. My favourite part is Turns 7 and 8 – the fast ones in the middle. It's a pretty good section of the track. [More challenging are] Turns 1, 2 and 3. It's a pretty unique place, where you enter so fast and then have to stop the car in the corner all the way down to low speed."
Mercedes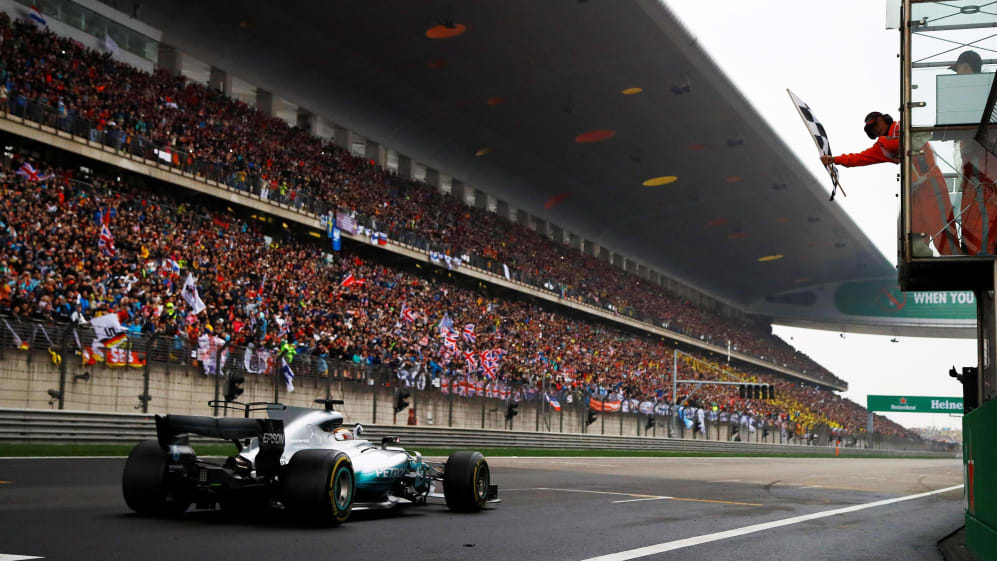 Toto Wolff, Head of Mercedes-Benz Motorsport
"I think our team showed the right reaction after the chequered flag in Bahrain: instead of being satisfied with the double podium finish, everyone realised that P2 and P3 was the minimum result we should expect with both Red Bulls and Kimi out of the race. So we started to analyse what went wrong in Bahrain in order to improve for China and come back stronger.
"We're quite happy that this is a back-to-back race as that means that we won't have to wait long to get racing again. Shanghai has been a good track for us in the past, so hopefully we will get the chance to right some of the wrongs of the past weeks and show a performance that is worthy of Mercedes."
Pirelli
Mario Isola, Head of Car Racing
"The new wider range of 2018 P Zero compounds have allowed us to come up with some nominations this year where there is a gap in the tyres selected: in the case of China, alongside the medium, we jump from soft to ultrasoft, leaving out the supersoft. There's quite a big gap from medium to the softer compounds, which are quite close together (with the exception of the hypersoft). So, by missing out the supersoft in China, we end up with three choices that are quite evenly spaced out, which in turn opens up several different possibilities for strategy. These strategy calculations have of course already begun, with teams selecting different quantities of the ultrasoft heading into the race, and we could also see some different approaches to qualifying as well. With China being an unpredictable race anyway, thanks to a number of different overtaking opportunities and notoriously variable weather, this tyre nomination introduces another parameter, which should hopefully contribute to an even better spectacle."