Claire Williams hails Sir Frank's 'resilience' in 50th year as F1 team boss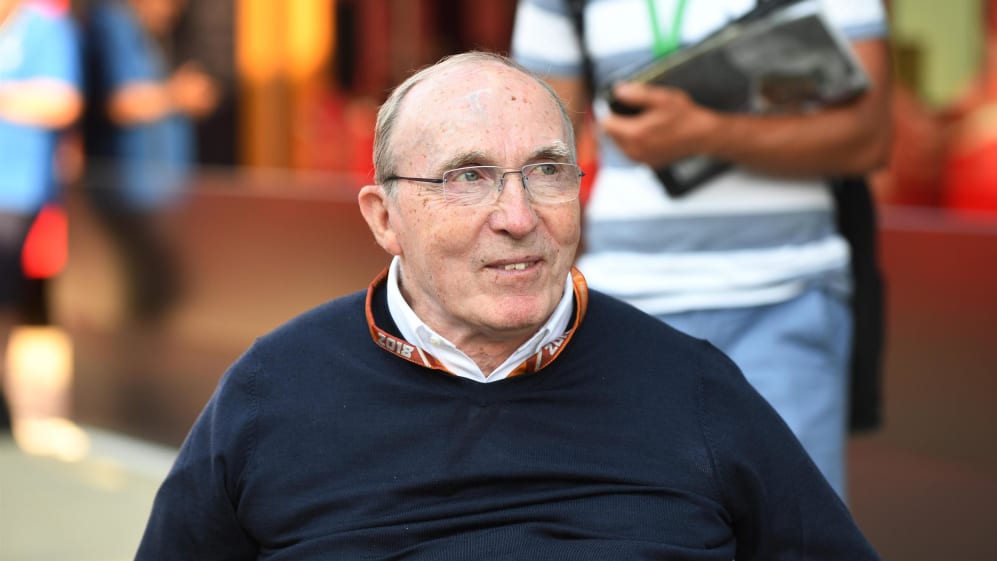 Records are made to be broken, but the one Sir Frank Williams is clocking up – 50 years as team boss and counting – will likely never be surpassed.
When Williams realised a racing career wasn't going to be for him, he turned his attention to being a mechanic – and then setting up his own race team, Frank Williams Racing Cars. He enjoyed success in F2 and F3 before making the step up to F1 in 1969 with friend Piers Courage.
In the 50 years since, he's run two teams in Formula 1 and suffered extreme lows – losing his wife Ginny to cancer, the car accident that confined him to a wheelchair, seeing Courage and Ayrton Senna die in his cars - and great highs – winning 114 races along with nine constructors' titles and seven drivers' titles.
While his daughter Claire has taken over the day-to-day running of the team as Deputy Team Principal, Frank remains the figurehead of the Williams team we know today – the one he founded in 1977 with Sir Patrick Head that began life in an old carpet factory.
"Dad has the most extraordinary tenacity and resilience but I think it all comes down to his passion," says Claire. "He just loves F1, it's his life. When he came out of boarding school, and that was quite a lonely period for him growing up, Formula 1 gave him a community.
"Certainly after the accident, it gave him something to live for, as much as his family did. Williams is what kept him going, which is why he refers to F1 as his oxygen. He lives and breathes for it, and continues to do so today."
I've always been nuts about speed, since when I was a boy, I'd drive around pretending I was a driver - that sort of nonsense.
Frank, 77, sounds as passionate as he has ever been about motor racing, insisting "I'm not going anywhere yet!"
He added: "Fifty years in Formula 1. Honestly, I haven't thought about it very much. I can't say I've loved every minute of it, because moments have been very difficult - I've lost my wife, I've lost drivers. But Formula 1 has been very good to me. I've always been nuts about speed, since when I was a boy, I'd drive around pretending I was a driver - that sort of nonsense.
"Patrick Head joining was significant, he was key in making this company what it is. We've had great success but there's a well-known expression in F1: 'You're only as good as your last race.' We will keep on fighting."
His son Jonathan, who runs the Williams Heritage division, added: "Dad is nothing if not determined. His accident was dramatic, life changing for all of us. We, as a family, had to adapt. Mum had to adapt but also rebuild Dad and around him. She was exceptional.
"Dad's determination to return to Formula 1 never waned. He is a racer – and he's always looking to the next race. His competitive nature is as strong as it's ever been. What he has achieved is a great legacy for our family, for his grandchildren and for the fans. But the story continues – he's not done yet."
His other son Jaime hasn't been involved in motor racing, instead moving to London and opening a small record store.
"I wouldn't say it's important for Dad to be the longest serving team boss in Formula 1," he said. "He isn't a man who dwells on his achievements. He will be thinking about what happens next, about the next Grand Prix. Dad's strength is his perseverance.
"The things that he has managed to achieve in the face of adversity are extraordinary. It takes a special person to be able to keep going regardless of the things that life has thrown at him over the years. He kept going and he achieved great things because he did."