Claire Williams proud to have avoided 2018 'implosion'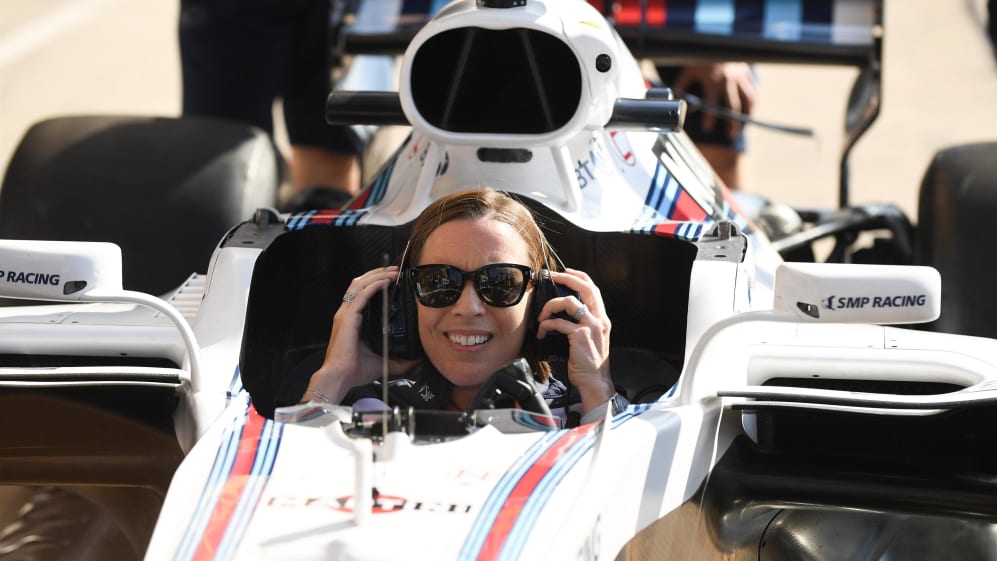 If you've been shocked by Williams' slide down the grid in 2018, you're not alone. Coming into the season, Deputy Team Principal Claire Williams was optimistic about the team's chances of improving on their fifth place in the constructors' standings from 2017. But after a year where precious little has gone right, she reveals that work is underway to try and stop the rot at the iconic British team – and that Williams' team spirit continues to persevere, even in these dark times.
This season promised a lot for Williams, with the team's FW41 marking the first car created under the technical stewardship of former Mercedes man Paddy Lowe, who signed up as Williams' Chief Technical Officer in March last year. But as Claire Williams explains to Tom Clarkson in the latest episode of the official F1 podcast Beyond The Grid, presented by Bose, those dreams of 2018 success were dashed as early as the first winter test in Barcelona.
"It's been an enormous shock actually," says Williams. "I fully expected to come into this year in a much better place. I think we all did, and probably a lot of fans of ours around the world thought that we were going to be coming out with a much quicker race car. That was the expectation, so when we got to testing – we didn't even have to wait till Australia to really realise that that wasn't the case.
"But as the season has progressed, certainly in the earlier races, it was an enormous shock. I couldn't quite believe that Williams was repeatedly finding itself down at the bottom of the grid, either in qualifying or [the race]. And I don't think I've quite gotten over that shock yet. All I know is that there are two races to go and I can't wait until the chequered flag in Abu Dhabi, if I'm allowed to say that."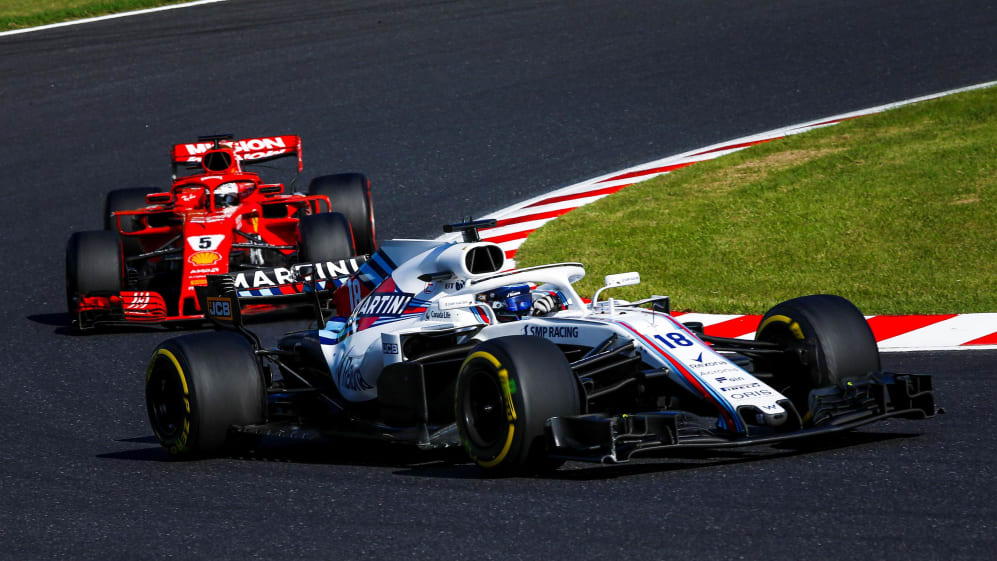 At times of crisis in Formula 1, it's common for teams to point fingers as they seek to pin the blame on one person or department. But that's not a game that Williams is prepared to play. Internal accountability, certainly – but no airing of 'dirty laundry', as she puts it.
"Clearly we've had countless meetings with Paddy, with the whole technical group," she says. "Clearly there are a number of issues at play but I'm not a one to air dirty laundry.
"One of the things that I'm proudest of this year is that the team has really stuck together. We could have imploded, we could have all started a load of infighting, we could have sacked half the people, but that's not the way that I wanted this to play out. Of course we've had conversations, and we know the clear areas of weakness. I think probably the world can see the biggest areas of weakness for us, and of course there has to be accountability. We have to look at where we've gone wrong.
"Probably aero we went wrong with, cooling we went wrong with, but there are many other factors at play. You don't find yourself sliding back from P5 to P10 in the championship without a lot of other things at play as well. It's not just about how we went about designing our race car over the winter."
So where does that leave the team for 2019? With current Head of Performance Engineering Rob Smedley having handed in his notice this week, plus the increasing likelihood that Lance Stroll and his generous financial backing will head to Force India next year, it seems that Williams aren't out of the tunnel yet. But there is some light for the team's die-hard fans around the world to get excited about, not least the arrival of promising youngster George Russell next season on a multi-year deal.
"All I can say," says Williams, "is we're doing every single thing possible to make sure that we address every single problem that we have in this team in order to make sure 2019 is better for us. But if it's not, at least I know that we're setting ourselves up for certainly a better future beyond that."
To hear more from Claire on helping to helm one of the most famous teams in motorsport, make sure you tune into Wednesday's episode of Beyond The Grid. Simply subscribe via Apple Podcasts, Spotify or your favourite podcast app. And to check out all the episodes to date, click here.