Classic machinery returns for the official F1™ 2017 game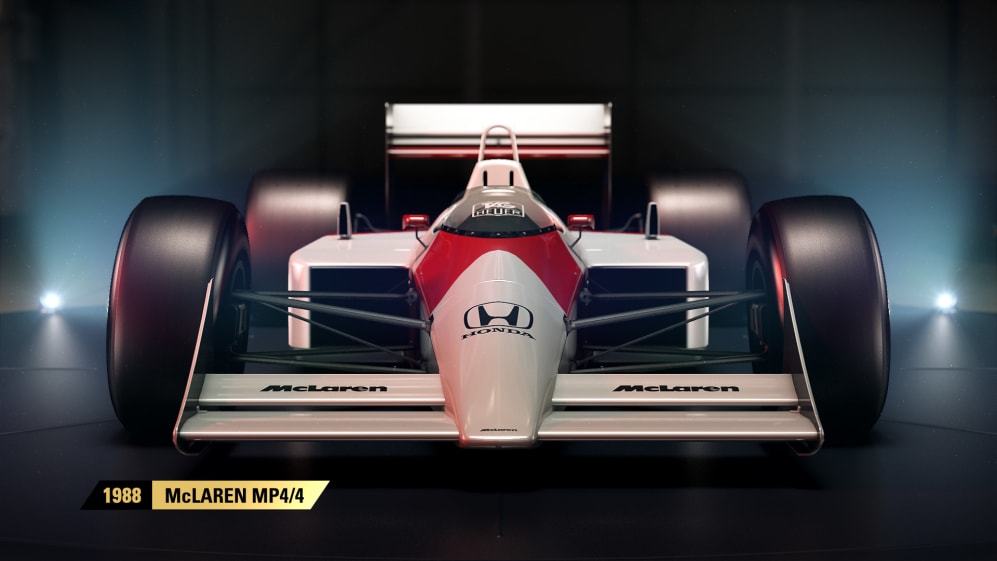 Some of Formula 1 racing's most iconic cars will be available to race in the official videogame of the 2017 FIA Formula One World Championship.
The new game will be released on 25 August 2017 onto PlayStation®4 computer entertainment system, Xbox One and Windows PC via both DVD and Steam.
It will feature a deeper career mode, numerous multiplayer enhancements, a brand new 'Championships' game modes. The classic machinery meanwhile will be available to play in several modes, including online multiplayer and time trials.
The full list of classic machinery available will be revealed in the coming weeks, but the companies behind the game, Codemasters and Koch Media, have announced that it will feature three contenders for F1's greatest ever car: McLaren's all-conquering MP4/4, Williams' FW14B and Ferrari's F2002.
"After an extremely successful year with the highly acclaimed F1 2016, we are delighted to be announcing F1 2017 and re-introducing classic F1 cars back to the series," said Paul Jeal, Game Director at Codemasters.
"Classics were incredibly well received when we included them in F1 2013, and in F1 2017 they are back and better than ever. With so many great cars to choose from, it was hard to decide on the final twelve, but we are delighted with our selection of some of the most successful and iconic fan favourites from the past 30 years."
Lee Mather, Creative Director at Codemasters, added: "For the first time ever F1 2017 fully integrates the classic experience into the main career mode - as part of your career you will be invited to race in modern day, invitational events in the different classic F1 cars throughout the season.
"We're also adding to the variety in F1 2017 with the inclusion of four alternative circuit layouts, as well as numerous new gameplay types. The classic cars will also be available to play in a range of other game modes, including online multiplayer modes and time trial."
Consumers who pre-order or purchase 'Day One' copies of F1 2017 will have exclusive access to the iconic 1988 McLaren MP4/4, which will also be available for purchase at a later date.
Further updates about the official F1 2017 game will be released in the coming weeks.