COMING SOON: Formula 1's first ever official podcast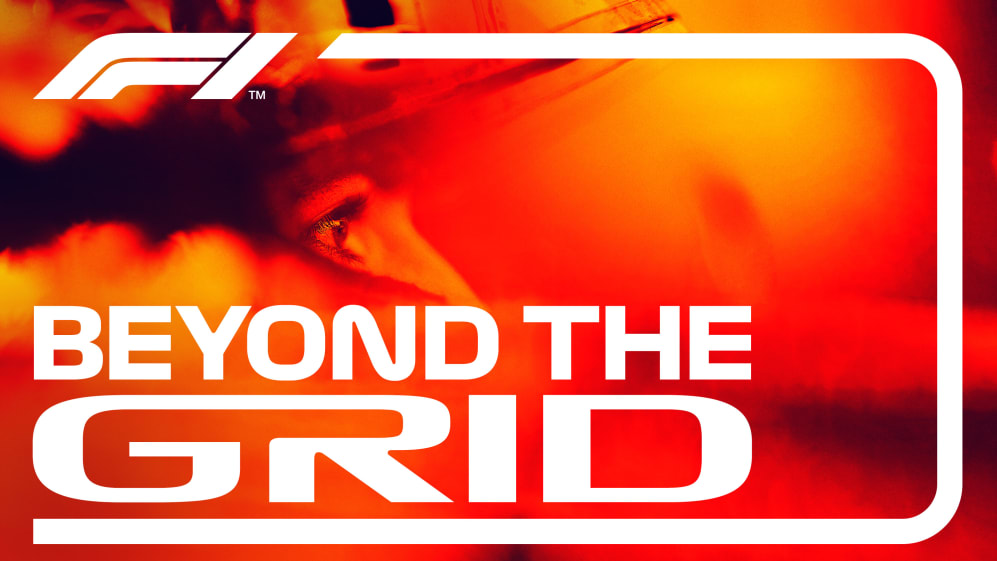 Formula 1®, the pinnacle of motorsport, is pleased to announce the launch of Beyond The Grid, a new weekly podcast produced in association with Audioboom, the leading podcast provider, that will deliver fans fresh insight, great stories and amazing anecdotes from the world of F1.
Presented by Bose, Beyond The Grid is hosted by F1 insider Tom Clarkson: each week he will share with fans revealing and in-depth conversations with the biggest names in F1, from current superstar drivers and leading team bosses to legendary figures from the sport's rich history.
The opening episode of the show, which will be released on Wednesday July 4 and distributed across all major podcast platforms (including Apple Podcasts, Spotify, Deezer, TuneIn and Stitcher) as well as Formula1.com and the F1 YouTube channel, will feature an engaging conversation with four-time world champion Lewis Hamilton, who talks candidly about ambition, faith, travel, life after F1 – and his dog's modelling career…
Future episodes include:
Robert Kubica talking about racing rivalries, the crash that nearly cost him his life and his incredible journey back to the pinnacle of racing
Multiple Grand Prix winner Gerhard Berger, talking about his attitude to danger, near death experiences and the practical jokes he shared with team mate Ayrton Senna
A series of round table discussions with former drivers and F1 insiders
Frank Arthofer, Head of Digital and New Business, said:
"We are thrilled to announce F1's first foray into podcasts with the launch of Beyond The Grid. We believe this new initiative will create unique, personal conversations and storytelling about the sport that we love via a medium in podcasts that is perfectly suited to it. With Beyond The Grid, fans will be treated to exclusive insight from the greatest personalities in F1, starting with an hour long sit down with Lewis Hamilton. Thanks to our partnership with Bose, fans will also be able to listen on their own terms: on demand, anytime, anywhere, all for free."
Listen to a teaser from the show!
And if you enjoy the show, be sure to subscribe now on Apple Podcasts, Spotify or via your favourite podcast app to make sure that you don't miss out on any episodes. To check out all the episodes to date, click here.