COMING SOON: Grill The Grandstand – the ultimate F1 quiz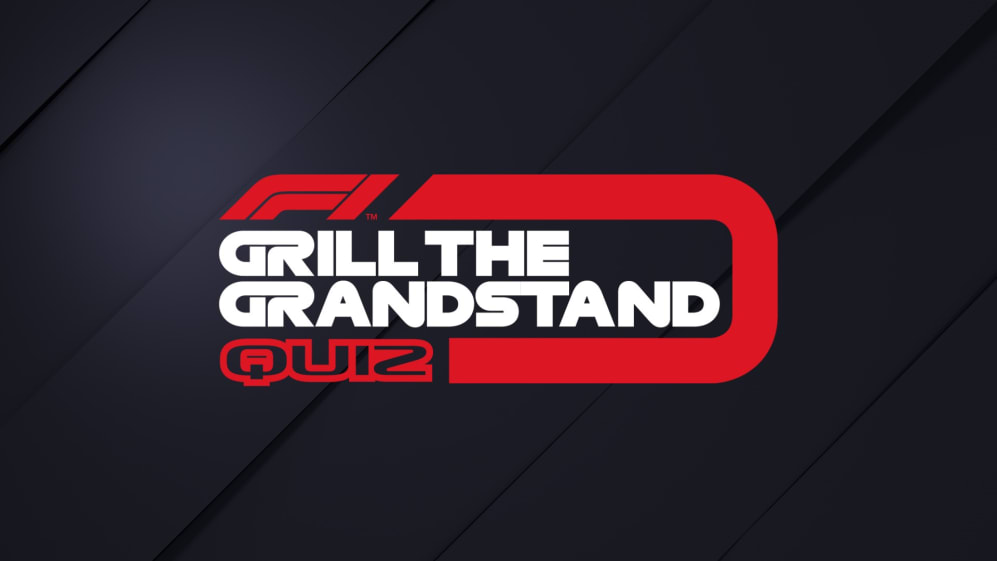 If you're familiar with F1's channels, you'll be familiar with Grill The Grid, where the great and the good of the F1 paddock are grilled on their F1 knowledge. Now it's time to take it up a gear as we put you in the hot seat. That's right, it's time for the big daddy of F1 quizzes: Grill The Grandstand!
A 30-minute quiz, hosted by F1 digital presenter Will Buxton, Grill The Grandstand offers you the chance to test your F1 knowledge and trivia over six engaging rounds – including last-lap lunge and livery history.
The show will air here on F1.com and F1's YouTube channel at 1800 BST/1700 UTC on Tuesday, June 9.
F1.com viewers will have the chance to follow along in real time with an interactive scorecard, which will automatically tally your points. And don't worry if you can't watch the live broadcast, both the quiz and the scorecard will be available afterwards.
So what are you waiting for? Set yourself a reminder, get your friends involved, brush up on your trivia, and let's get quizzing!