Correa: 'Past few weeks tougher than anything I've ever faced'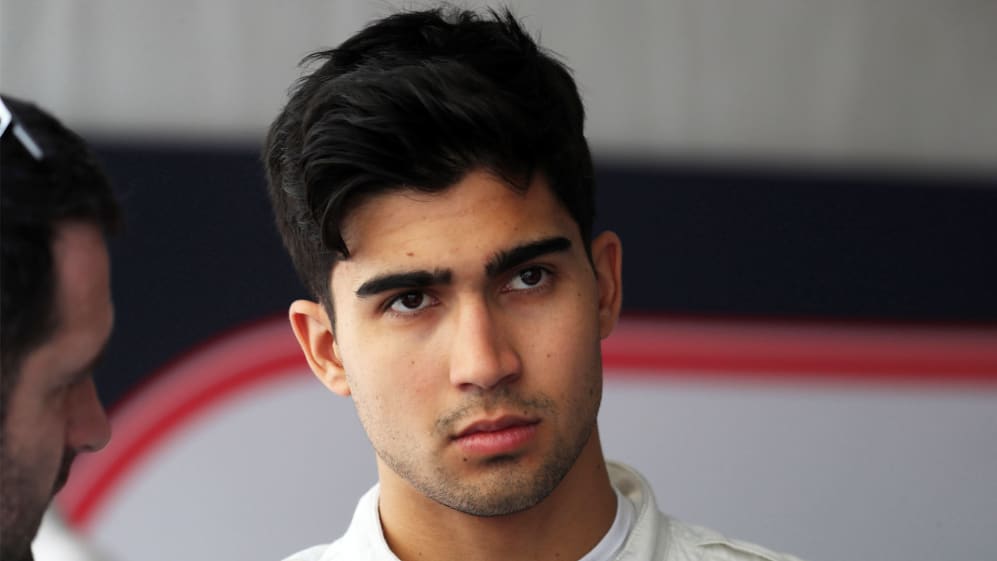 F2 racer Juan Manuel Correa has released his first written statement since the horrific crash at Spa in August, having successfully undergone major surgery on his right leg.
Correa was left with serious fractures to both legs and a minor spinal injury in the aftermath of the accident, which claimed the life of fellow driver Anthoine Hubert. Having been transferred to a London intensive care unit, he was subsequently taken off life support and out of an induced coma on September 20, before undergoing orthopaedic flap and external fixation surgeries to reconstruct the lower part of his right leg, in a 17-hour operation.
I understand my future regarding the recovery of my legs, specifically my right leg is still quite uncertain
Following on from the surgery, in which doctors achieved their main objective, a statement from Correa himself was posted on his website: "These past few weeks have been extremely tough, tougher than anything I have ever faced both physically and mentally," he wrote.
"I understand my future regarding the recovery of my legs, specifically my right leg, is still quite uncertain, and that my physical rehab will be extremely long and complicated. I am still processing everything that has, and is, happening.
"I want to thank every single person who one way or another has shown me their support. I am humbled by the immense number of caring and affectionate messages I have received. Thank you all from the bottom of my heart and know that your encouragement and positivity have made a difference."
Correa will now remain under observation to ensure there are no complications from the surgery, with doctors expecting him to be fit for release from hospital in six weeks' time.
Following on from that, according to the statement from the Ecuadorian-American racer's team, "the next year will be full of physical therapy, rehabilitation and corrective surgeries with the aim and objective of regaining the full use of his right foot and ankle."