Crash cost Force India potential victory - Perez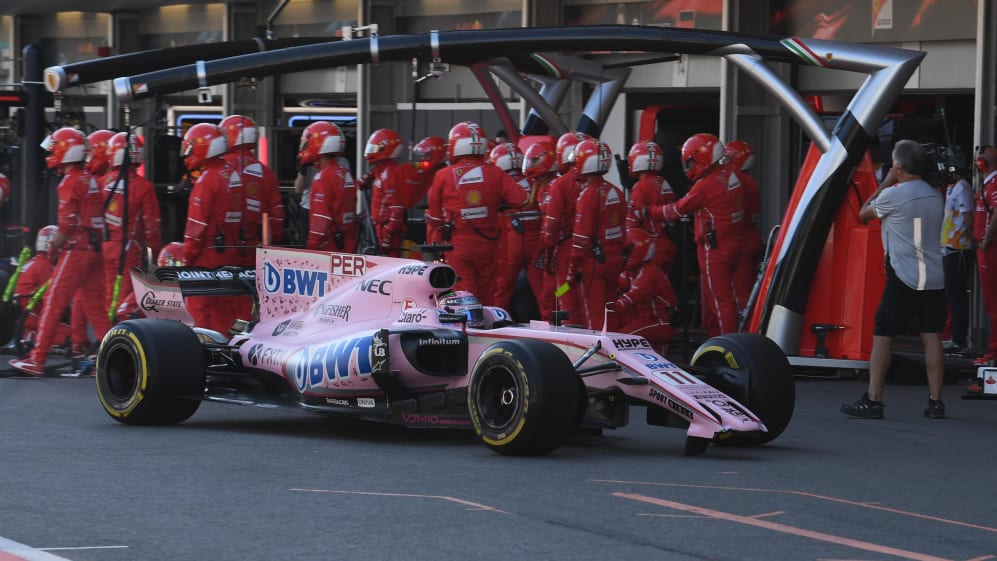 Force India had a realistic shot at a first ever Formula One victory until the moment Esteban Ocon and Sergio Perez collided, according to the Mexican.
Perez was running third in the early stages of the Grand Prix - behind only Lewis Hamilton and Sebastian Vettel - but ended up under pressure from Williams' Felipe Massa and team mate Esteban Ocon at the restart.
Massa stole through, but as Ocon tried to follow the Brazilian he ended up squeezing Perez into the wall - and, with nowhere to go, the pair made contact, effectively scuppering both men's races. With Massa retiring, and Hamilton and Vettel dropping back due to penalties, Perez believes Force India could have inherited the driving seat in Baku in much the same way as Red Bull's Daniel Ricciardo eventually did.
"It's a shame to retire from a race like this because I think we would have been in a position to win the race," Perez said.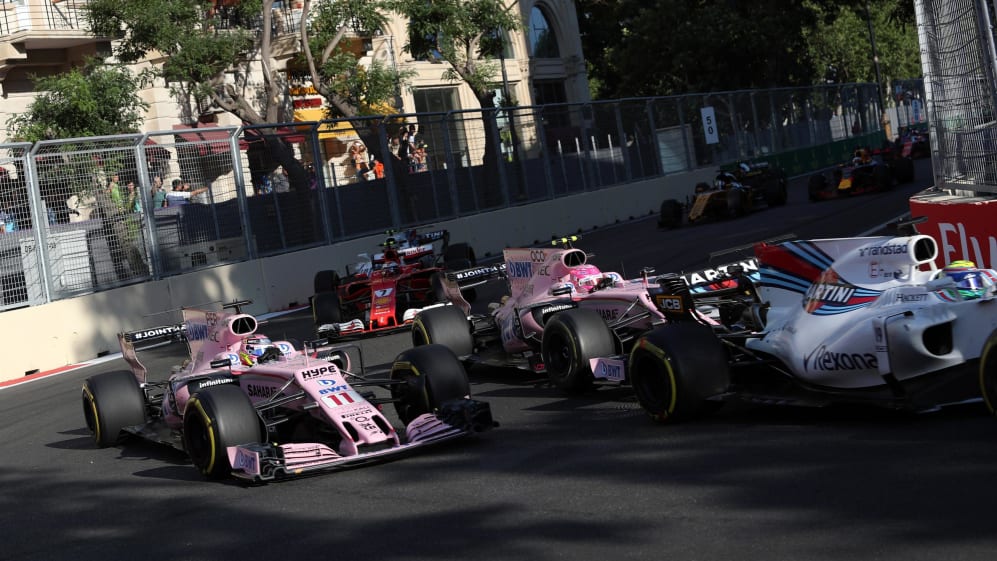 "The team did a great job all weekend and deserved much more than to have a race ruined in these circumstances.
"I couldn't do anything to avoid the accident and it's particularly bad for our team because it ruined the races of both of us on a day in which other teams have scored big points. We will need to discuss the situation within the team and make sure something like this does not happen again.
"As drivers, we are just part of a much bigger team and we have a responsibility to do our best to bring home a good result, especially considering what would have been possible today. Before the incident, it had been a great race and a strong weekend..."
Ocon, who went on to finish sixth, admitted the crash had proved costly - and like Perez said the team will need to review the incident before moving on.
"It's hard to sum up your feelings after such a busy race," he reflected. "I'm happy with our performance and also disappointed not to realise the potential we had today.
"It's never nice to have an incident with your team mate and it was costly for both of us – we both lost a lot of time and positions. Fortunately I could recover, overtake a lot of cars and score some important points for the team.
"We will discuss things internally and see what happened, but when you are racing close to each other at a restart these things can happen sometimes. Sergio was very deep into turn one at the restart and I went on his inside.
"He squeezed me between turns one and two, and I was on the inside going into turn two. He was trying to resist on the outside of the corner and we touched. We need to review it together and understand more. For sure it should not happen again in the future."