Feature
Daniel Ricciardo: The Honey Badger's confidence trick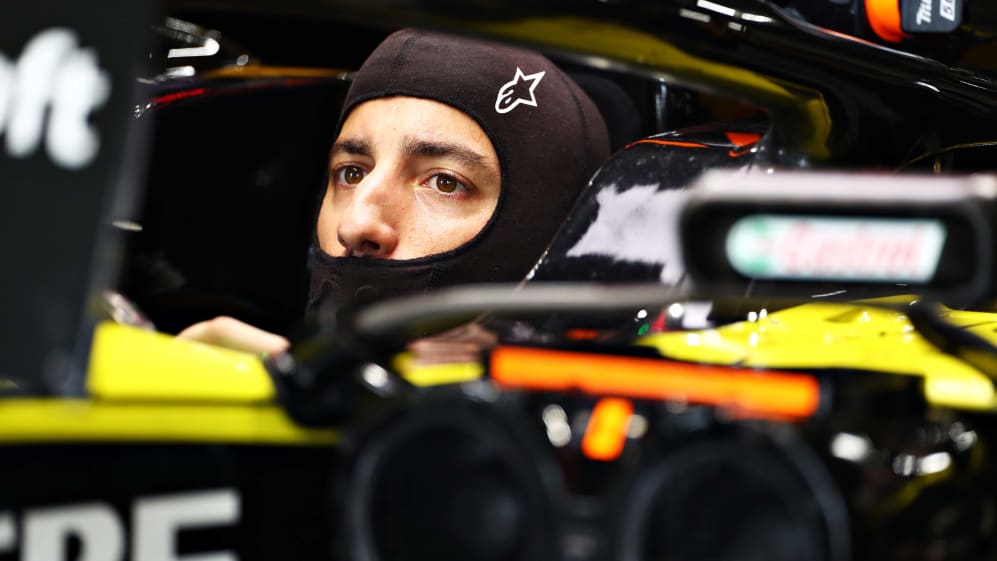 Daniel Ricciardo's switch from Red Bull to Renault has taken the Honey Badger from the top of the podium to the lower reaches of a mid-table dogfight. But for the irrepressible Aussie, the struggle just means drawing on the talents that got him to F1 in the first place – an unquenchable will to win, boundless optimism and a bullet-proof confidence that insists the only way is up…
Five years ago, Daniel Ricciardo stood on the top step of the Belgian Grand Prix podium having clinched his third F1 victory and his third in six races. It was a purple patch that marked him out as a potential world champion. Fast-forward to today, though, and that ascent has ground to a halt. Deciding this time last year to quit the Red Bull family, which he had been part of since 2008, the Honey Badger had made the "biggest decision of his life" by leaving the stable that had brought him to F1 for a new habitat in the shape of rival Renault.
It was a bold move – and one that hasn't quite gone as smoothly as he hoped. But Ricciardo hasn't changed. His wide smile and infectious personality remain. His love for motorsport – a flame that he has admitted flickered during his final year with Red Bull – burns as intensely as when his journey began aged three, a time when he would pedal his bike around his house with his dad's racing helmet on his head, imagining he was a racing driver.
Even then, however, there were hurdles to overcome. "I didn't like loud noises as a kid, so I remember wearing ear muffs and watching the cars go round and round," says Ricciardo of his first taste of motorsport, watching his father race sports saloons at local events in his native Perth.
"My first kart had number 34, that was my dad's number. I think he put 34 on it so I could be like him! It was yellow and black. I definitely believe racing was in my blood. I loved the noise of the engines. I loved the smell, I loved the speed. When I sat in the passenger seat with my dad on a Sunday drive, when he would accelerate from traffic lights – he was probably just accelerating to 80kph – I was like, 'ooh, that felt cool'. I was drawn to that feeling of speed."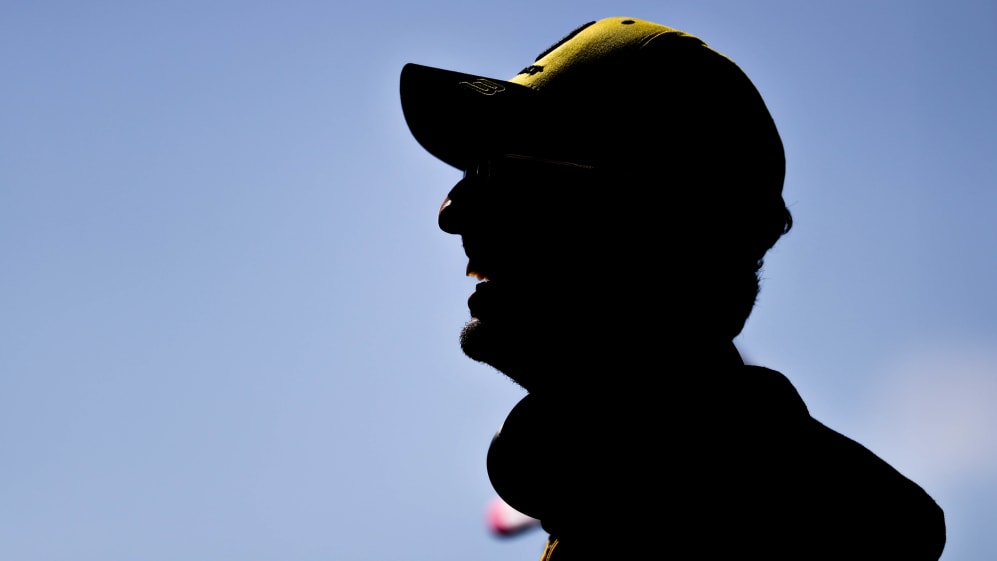 Racing for the love of it
After a year of driving past a local kart track on his way to hang out with his parents while they worked at the family business, Daniel was finally tall enough to get behind the wheel. His love for the sport was instant.
"I have an image of driving down the straight and just having this overwhelming feeling of being free," he says. "I felt like I was in control, I'm going fast and no one can touch me at this point. That was freedom. That was really cool."
Racing for fun is one thing, choosing it as your career is quite another. For Ricciardo, the decision came with a substantial dose of early teen ennui, choosing motorsport because at the point at which he had to decide what to do with his life, he didn't have an overwhelming desire to do anything specific.
"Those first few years were definitely for fun," he says. "I was too young and immature to know what it could become. There wasn't anything I was super passionate about at school and I was left thinking: 'What am I going to do with my life?' Dad said I could work for the family business – earth moving – but he didn't push it. I didn't mind working with him on weekends when I was older, but it wasn't my passion.
"I still had racing and I still liked it, so I decided I would put a bit more effort into it. I knew I was pretty good, but I definitely didn't think I was at F1 level. But in my mind, I thought if I could get to V8 Supercars and make a living from it, well that would be awesome. So I moved to Europe at 17. I still didn't know what I was doing, but it was the year when I knew I wanted to try."
Up until that point, Ricciardo had loved being at home, loved being around his family and friends. Travelling wasn't on the agenda, let alone living on the other side of the world and due to his Italian heritage he was also used to having a lot of family around him.
"Mum looked after me, it's that thing of always wanting to care for your family," he says. "I would make my bed, but she did everything else. One night in Italy, once my parents had headed back to Australia, there was a thunderstorm late at night and I needed to do my washing. So I called my mum and asked if was OK to use the washing machine in a thunderstorm; would I get electrocuted? She laughed and said of course I could use the washing machine but that I should get off my phone as it was costing a fortune! That's just one example of what I was like – I really had no idea about anything."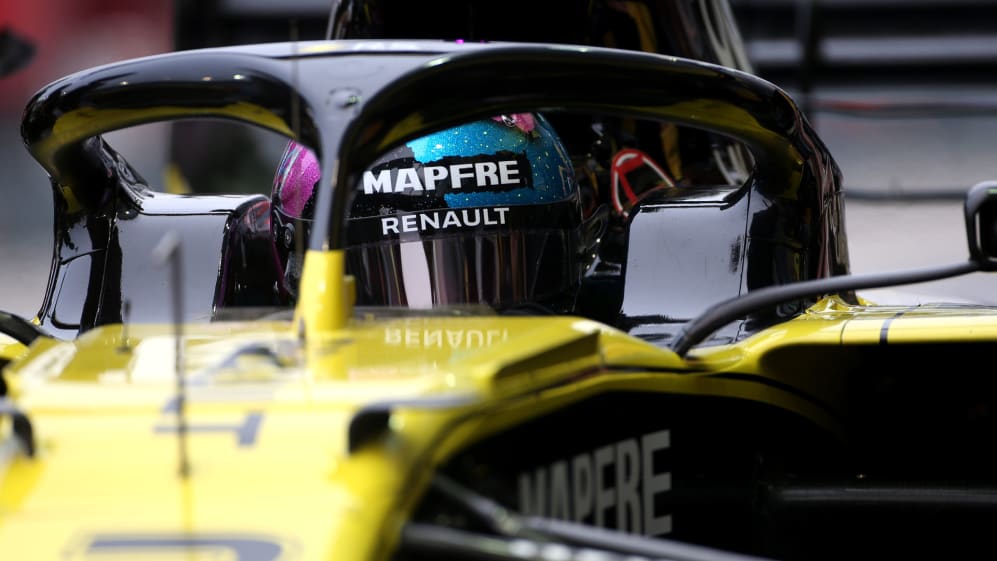 Standing on his own two feet
So it was there, in the small Italian village of Vidigulfo, north of Milan, where Daniel Ricciardo really grew up. He had to learn how to look after himself, cook for himself and wash his own clothes. "I felt proud of myself, doing those things on my own," he says. "I'm glad I don't need hand holding any more. That was the next step of me maturing as a man."
He had a decent year in Italian Formula Renault in 2007, so much so that Red Bull sent him an email saying that they wanted him to do a test. "I remember calling my parents when that email arrived," he says. "I hadn't done the test at that point, but in my head, I had already made it. This is what I had worked so hard for. Already in my mind, I had decided I was going to kill this test." And kill it he did. While his father was "nervous as hell", the young Ricciardo couldn't have been more relaxed – so much so his father decided his son couldn't have been aware just how big this opportunity was. However, he need not have worried.
Red Bull provided a single Formula Renault car at the Estoril circuit in Portugal. Each of the eight drivers selected for the shootout had three laps to impress – no preparation, no build-up, just arrive, drive and survive. Ricciardo finished at the top of the pile, a staggering eight tenths of a second quicker than anyone else. "I literally signed the contract there and then," he smiles. "From 2008, I was supported by Red Bull."
Formula Renault 2.0 and British F3 titles followed in successive years, earning him a phone call from Red Bull Motorsport Advisor Helmut Marko to inform him that he had earned a test-driver role at Toro Rosso in 2010 alongside his Formula Renault 3.5 campaign. His racing season went well, he clinched second overall and another year in that series beckoned. Only this time, there would be a phone call early in July that would change everything.
"I was having dinner with my parents at my place in Milton Keynes – they always came to Europe in early July to celebrate my birthday with me," Daniel recalls. "My phone rang and it was Dr Marko. Every time he calls it's either going to be awesome or you're going to get an unexpected ****** about something!
"This time when he called I wasn't sure what it was about. He said: 'You're going to be racing next week at Silverstone.' I thought: 'Wait, that's not a World Series race, that's F1'. I thought he was going to say Toro Rosso but he said HRT. And I was like, 'whoa, curve ball!' I was still so stoked. Because that was it!"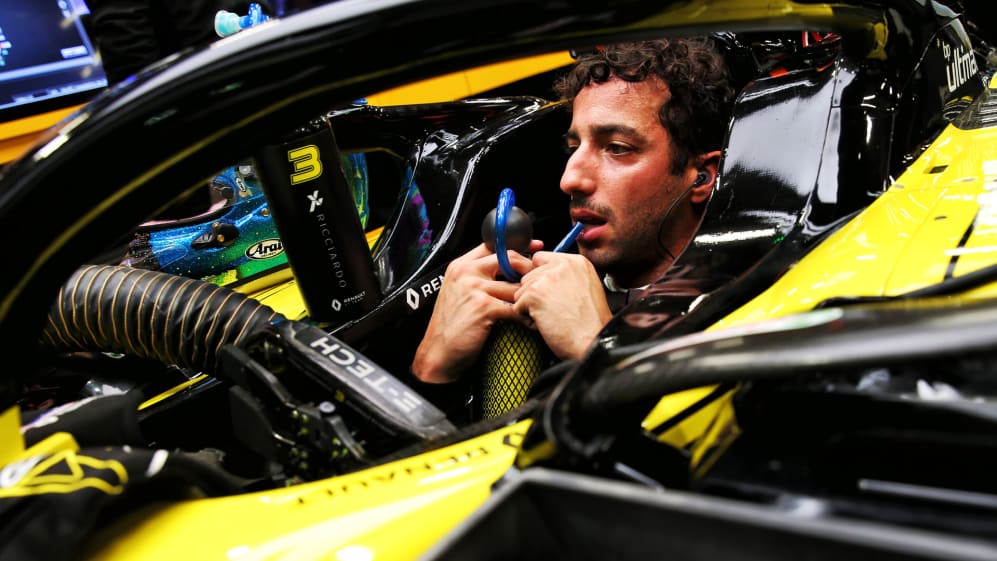 The biggest decision of his career
The Australian had a tough time at HRT, given the lack of pace in the car, but he did what he could to impress against Vitantonio Liuzzi, who was highly rated at the time. Red Bull were sufficiently impressed and at the end of the year promoted him to a seat at Toro Rosso, alongside Jean-Eric Vergne.
Over the course of the next two seasons, he outperformed the Frenchman, winning their head-to-head qualifying battle by 30-7. An impressive showing at a mid-season Red Bull Racing test in 2013, set up after Mark Webber announced he would be retiring at the end of the year, was enough to nail a seat at the senior team the following season.
"I had got to where I wanted to be – with a team that had the resources to win," says Ricciardo. "I had pure confidence and felt that this was now the easy part."
His time at Red Bull Racing marked Ricciardo out as a star of the future, the Australian beating defending champion team-mate Sebastian Vettel in his first season alongside the German. Over five years with the team, he scored seven victories and 28 podiums and twice finished third overall in the drivers' championship.
But then, last summer, on a flight over to the US, Ricciardo decided to leave. Despite receiving a renewal offer from Red Bull and bids from more than one rival team, including Renault, Ricciardo decided his future lay with pastures new. He chose the French manufacturer. Red Bull Racing were shocked and the world of Formula 1 was shocked.
"By no means was it an easy decision," he said last year of the move. "I guess I got to a point where I felt I was ready for a change. I was ready for a new challenge and I think just for me personally I needed some fresh motivation. I had a few sleepless nights, for sure, trying to come up with the best conclusion for my future but once I made that decision and pulled the trigger, I felt comfortable with it and it feels right."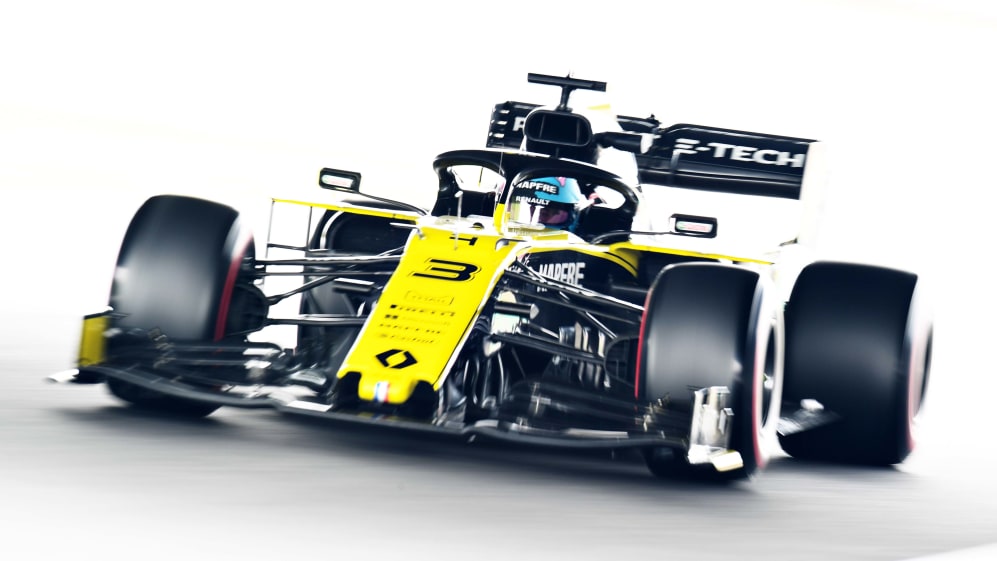 Refusing to give up
So far, it hasn't been as 'right' as the Australian might have imagined the move to a works team would be. Ricciardo has a best finish of fourth in 2019 and lies ninth in the drivers' standings. By contrast, his former team-mate at Red Bull, Max Verstappen, has won two races and is currently fourth overall.
But Ricciardo is refusing to get downbeat. "I still don't regret anything 12 months down the track," he insists. "We are just going to stay above water for now and keep everyone's spirits high. I know that we will get there.
"I had… I don't want to say expectations, but scenarios in my head at the start of the year of how things would go," he adds. "Now I can assess where I am and try to understand what I can do better within myself – and with the team – to keep everything going."
Ricciardo has come a long way since he was that youngster, unused to travelling and afraid of loud noises. In many ways he's a very different person and now has an immense amount of confidence in his ability. But he is still humble and remains true to his irresistible personality.
It's going to be a tough end to the season, and next year will likely be challenging too, but you get the impression Ricciardo is relishing the challenge. No matter how tough it gets, he always has that trademark 1000-watt smile in place, and like the Honey Badger painted on the back of his helmet, is always ready for the fight, no matter how tough the odds.