Podcast
David Brabham on growing up as Black Jack's son, Imola '94, and the legacy of his family's team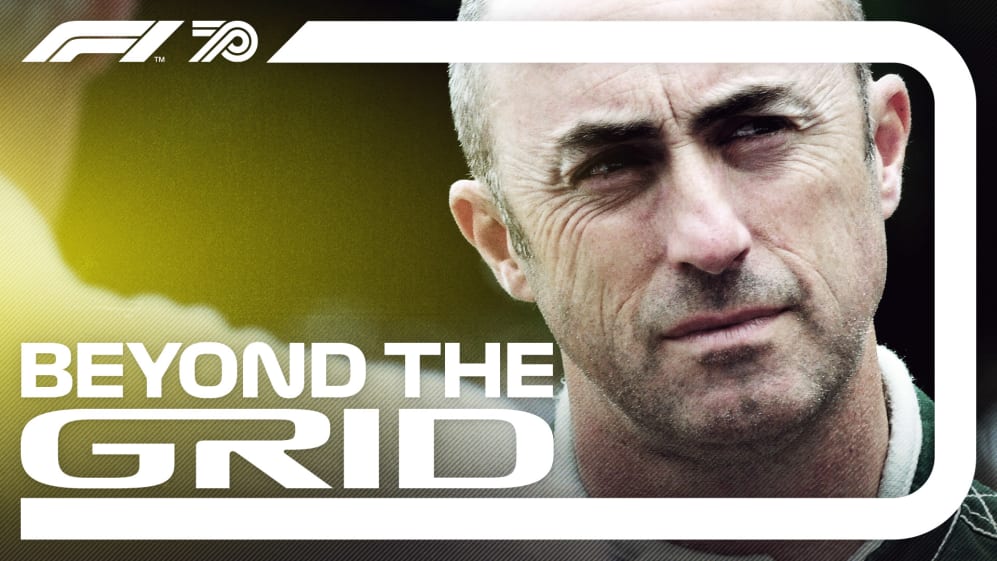 Like Damon Hill, Jacques Villeneuve and Nico Rosberg, David Brabham knows only too well what it's like to forge a path to F1 under the shadow of a famous father, in his case triple world champion Jack Brabham – the only driver to win the title in a self-made car. And on this week's epiosde of F1's official podcast, Beyond The Grid, Brabs tells host Tom Clarkson all about it...
From his unconventional start in racing (having not known kart racing even existed until he was 17) to the perhaps surprising influence of his father, David's account of his career is vivid and honest.
There are candid stories about his stop-start Grand Prix career with, of all teams, Brabham and Simtek, about the legacy of his family team and the prospect of it one day returning to F1, and that dark weekend at Imola in 1994, when his team mate Roland Ratzenberger was tragically killed.
You can listen to the full episode using the player below, or via your favourite podcast app.
To make sure you never miss an episode, subscribe to Beyond The Grid via Apple Podcasts, Spotify or your favourite podcast app and you'll have a new episode delivered to your device every Wednesday.