Feature
David Tremayne on the 5 most bizarre F1 car launches he's seen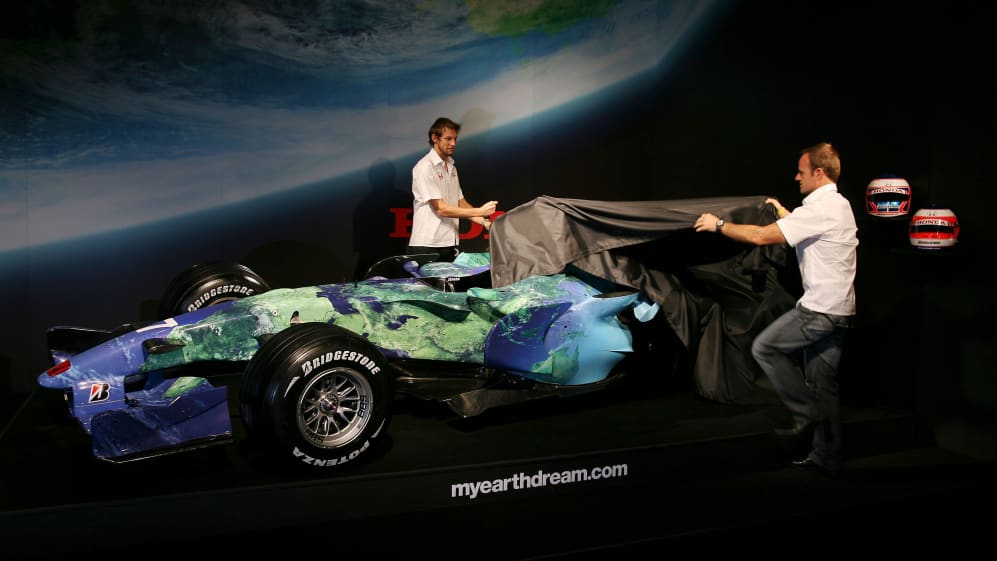 Bizarre liveries, warring team-mates, oddball owners and, of course, the Spice Girls – there have been some very strange new car launches over the years, most of them witnessed by F1 Hall of Fame journalist David Tremayne. Before the majority of 2020 cars break cover, he's picked out the five weirdest launches he saw first hand…
The Onyx ORE-1, London, 1989
This was an odd one, all right.
I didn't know team boss Mike Earle in his Formula 2 days as our paths never really crossed but we eventually became good friends and I was very excited that he was finally coming into F1 in 1989.
The launch was held in a dingy club in Soho, all dark corners prior to the usual unveiling – amid lights and dry ice – of a conventional but attractive car designed by Alan Jenkins and finished in the blue, white and pink colours of sponsor Moneytron.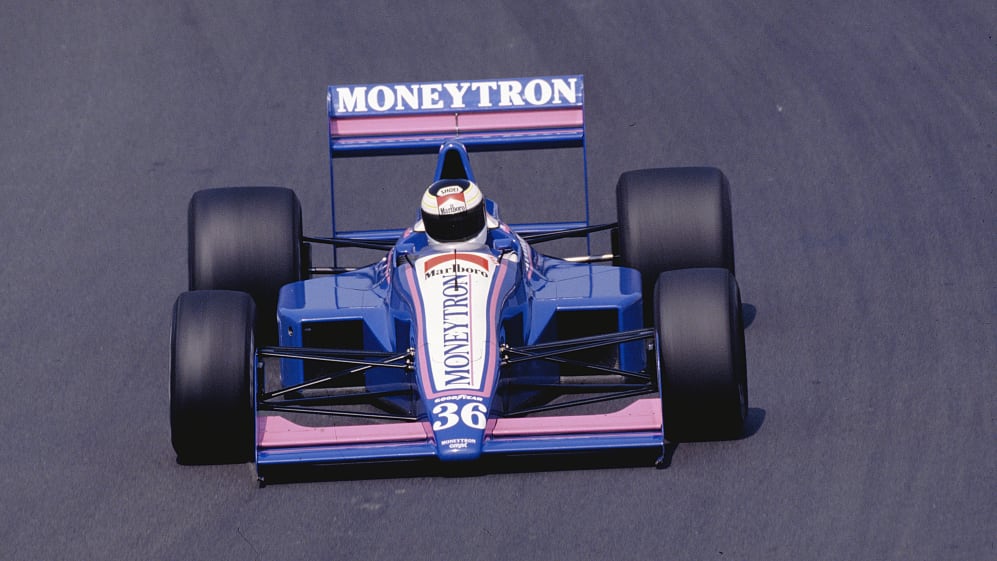 Moneytron owner Jean-Pierre van Rossem was a weird guy with straggly long white hair, and we wondered at first if one of the winos had wandered in from Meard Street. I still don't for the life of me know what his company actually did, though it was some sort of complicated financial scheme.
As an amusing aside, later that year on the way to Spa we were all sitting in a Heathrow airport lounge when somebody pointed out an Evening News stop press headline: 'F1 team owner arrested'. Earlie grabbed the paper before leaning back with a sigh of relief: "Thank God, it's not ours, yet."
Mr Van Rossem didn't last the course and the team was acquired for 1990 by Peter Monteverdi, but that's an even crazier story…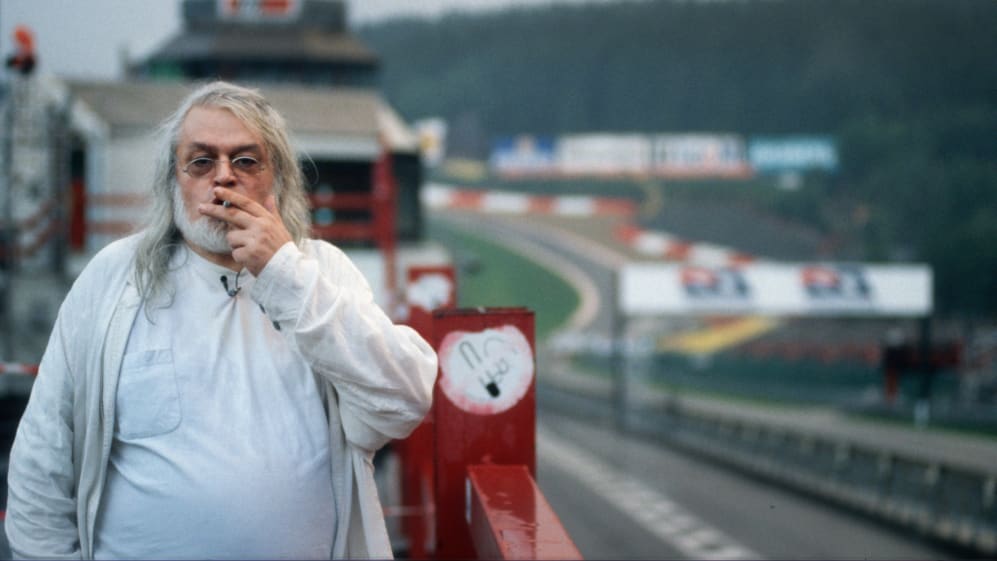 The McLaren MP4/12, Alexandra Palace, 1997
This was probably the launch to end all launches, as McLaren and Mercedes sought to make a big impact as the team changed their colours after 22 years following a sponsorship change.
The big reveal was at a lavish do at the Alexandra Palace in London, with the Spice Girls – the super-hot act of the time in the pop world – and Jamiroquai both set to perform.
But was this what we wanted? What we really, really wanted? And were McLaren themselves ready for it?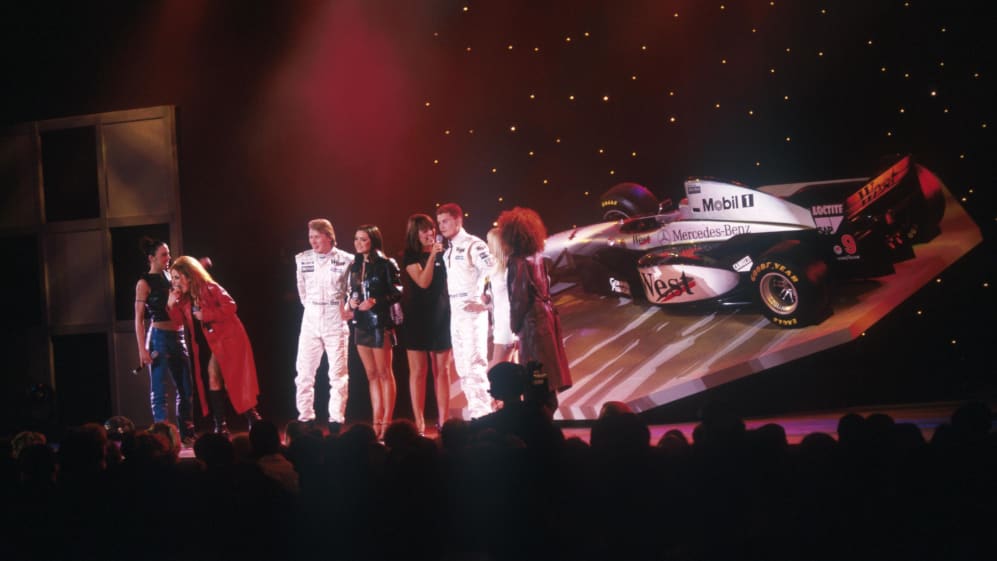 It was a fun evening, but even David Coulthard and Mika Hakkinen looked a little discombobulated when surrounded by the scantily clad popsters as they did the customary unveiling of the car on stage, and then found themselves treated like sex objects during a question and answer session that was both misguided and excruciatingly embarrassing for all concerned.
It must have seemed like a great idea to someone at the time, but McLaren never ventured again into such unchartered territory. With good reason.
The BAR-Honda 005, Barcelona, 2003
The idea of all new-car launches is to make a big publicity splash, but I remember this one principally because there was such an embarrassing air of rancour thanks to Jacques Villeneuve's outspoken comments about his new team mate, Jenson Button.
Jacques was clearly on the defensive, and felt like an interloper was coming into his territory. After all, BAR had been set up around him after the disappointment of his title-defence season with Williams in 1998.
"I'm not going to respect him unless he shows performance on the track," he declared of the Briton. "He's looks more like a member of a boy band."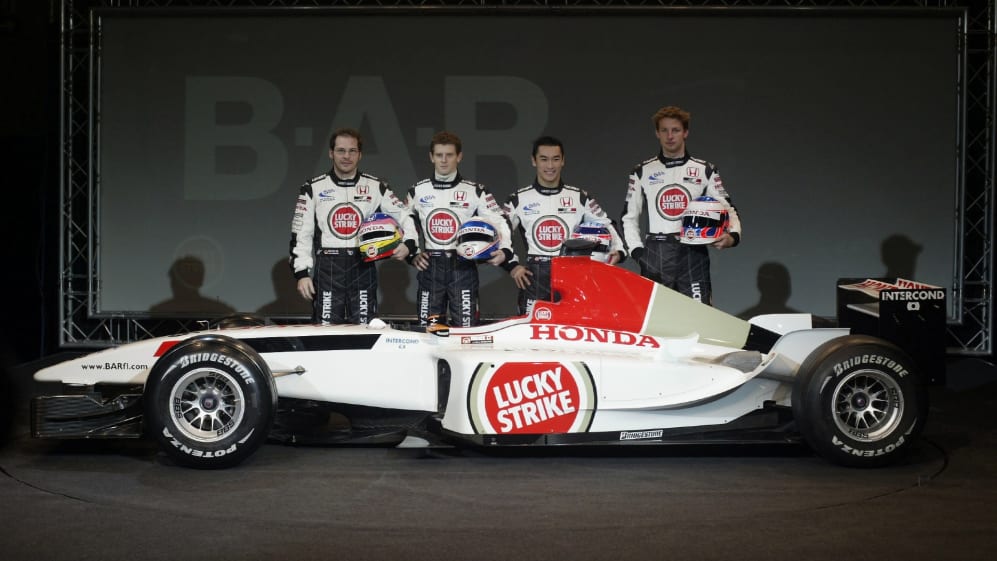 Jenson was somewhat more diplomatic. "I haven't quite encountered that sort of apparent hostility before in a team mate," he said, "but rather than respond in kind, which is not in my character, I'll just say that I'm not here to earn Jacques' respect, I'm here to win and to help the team to move forward."
Spicy!
The Sauber C23, Red Bull Hangar-7, Salzburg, 2004
I was working for Peter Sauber's team back in 2004 doing press releases at races, so naturally I wanted to go to this one not just out of a sense of duty but because I really liked Peter and many other people in his cheerful little outfit. Felipe Massa was a mate, so I was looking forward to seeing him and his new team mate Giancarlo Fisichella.
A few of us flew from Heathrow, then helicoptered the 156 miles from Vienna Airport to Salzburg, and the dramatic Hangar-7 edifice that Red Bull magnate Dietrich Mateschitz had created there (which is where AlphaTauri's 2020 launch is happening!). It really is pretty spectacular, all cleverly lit skeletal structure and exciting machinery.
It was a decent enough launch. I'm told that the Sugarbabes were there (as seen in the video above), but to be honest they made no impact on me whatsoever. My abiding memory instead is of the ride home.
The flight to Vienna was really rough, with the chopper virtually standing still, when it wasn't dropping in deep air pockets. The weather was so bad and we made so little headway that the flight was prolonged by the need to refuel before we got to Vienna. Deep joy. My discomfort was compounded by an ex-F1 driver whose idea of fun was to grab parts of one's upper body every so often, and tweak viciously while giggling hysterically. When I undressed for bed that night my wife Trish asked what on earth I'd been up to when she saw my bruised state.
"Johnny (Herbert) was on the flight," I explained. There was no need to say more.
The Honda RA107, the Natural History Museum, London, 2007
I'm not sure what I was expecting from this one. Of course, there would be the usual special effects and the dramatic moment of revelation when the drivers grasped the cover draped secretively over the latest offering from the BAR team which had metamorphosed for the previous year into Honda. To be honest, after a while you tend to get a little blase about such things unless you are a Giorgio Piola who really understands what he's seeing – still, it's always fun to see a new car for that first time.
But this was different. Instead of polite ooh-aah gasps of admiration there was general bafflement as we regarded a vehicle that seemed still to have evidence all over it of the hedge it must have been driven through.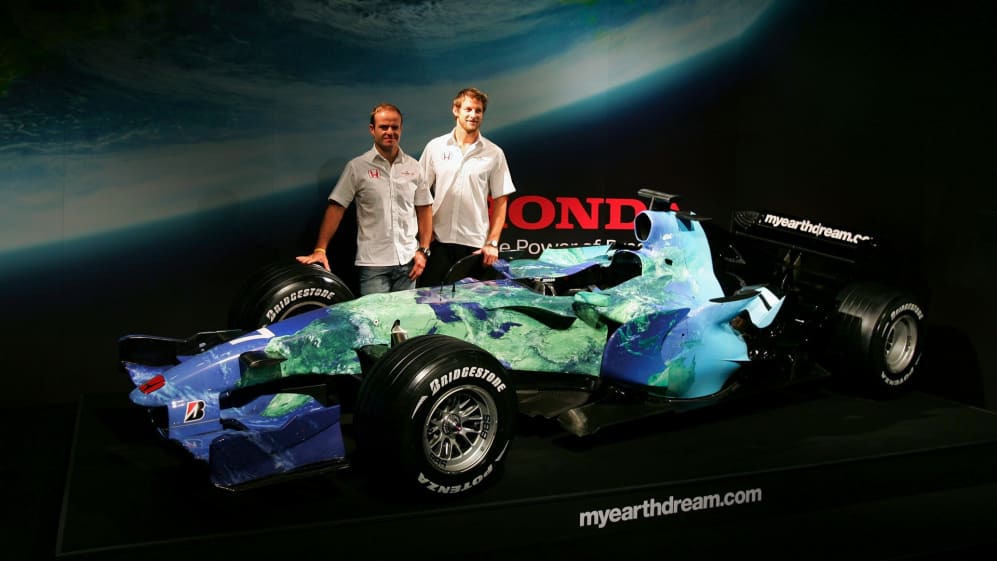 Nick Fry and Ross Brawn then spoke earnestly of Honda's 'Earth Dream', and somehow the team had managed to convince its sponsors that running the car without their names on it was a good idea. Curious. Instead, there was what turned out to be a depiction of the world as if from space, with the intention of drawing attention to its changing climate.
The message was, of course, well meant, but the generally smug air was off-putting and we found ourselves appalled at how awful the livery looked after Jenson and Rubens had done their thing. And as the season progressed, the car performed about as well as it looked.
Truly, another one to bung in the 'seemed like a good idea at the time' file, never to re-open.
READ MORE: Jenson Button on his 2009 title, his toughest team mate and more