De Vries labels age 'irrelevant' as he prepares to contest first F1 season in his late-20s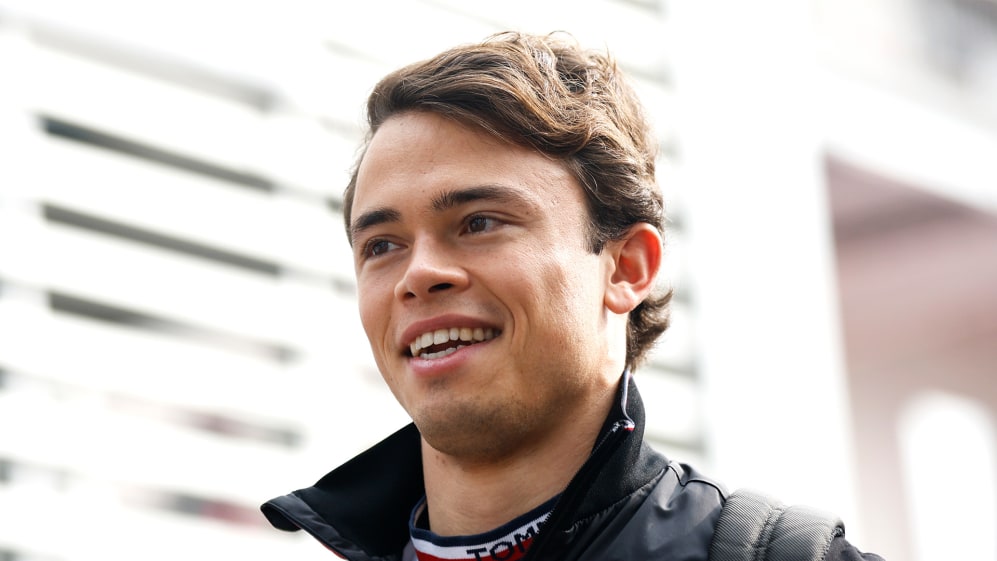 Nyck de Vries has admitted there were moments he thought his F1 dream would never become a reality, only for a surprise opportunity at the 2022 Italian Grand Prix to thrust him into the spotlight.
A champion in F2 and Formula E, the Dutchman had been knocking on the door of F1 for several years – making an array of test outings – when he stormed to a points finish for Williams in place of the unwell Alex Albon at Monza, a performance which helped him land a full-time seat with AlphaTauri for next season.
Aged 27 at the time, De Vries will turn 28 before the 2023 campaign gets underway, an unusually high age for an F1 rookie and more than 10 years older than compatriot Max Verstappen was when he made his Grand Prix debut.
BEYOND THE GRID: 'The phone just kept going' – De Vries details his whirlwind rise from super-sub to full-time F1 seat
But speaking to F1's Beyond The Grid podcast, De Vries made a point of highlighting how every driver's journey to the top is different, while explaining that his older age helped him deal with the demands of his decisive maiden F1 start.
"Everyone walks their own path, so regardless of my age or how I got here, I think it's almost irrelevant. I think getting the opportunity when the time is right is all that matters in the end," said De Vries.
"For me personally, it's obviously been a rollercoaster journey and it does feel even – kind of – better to now get the chance. At times I probably would have thought it would have been less likely to ever [realise] my dream, but at the same time, I never really gave up on it."
He added: "[Monza] was very overwhelming, [but] at the same time, I think my experience and maturity helped me remain very grounded. It was a great experience and I'm very grateful for everything that happened that weekend."
De Vries will replace the Alpine-bound Pierre Gasly and link up with Yuki Tsunoda at AlphaTauri, and he is looking forward to working with the Japanese racer, some five years his junior.
Tost expecting De Vries to be up to speed in F1 after 'a couple of tests' as he opens up on decision to sign Dutchman
"When he was in F2 I was one of his biggest supporters. He's obviously an entertaining young guy and he's not afraid to speak his opinion. I enjoy watching him," said De Vries.
"He's very talented and very quick. I'm sure we'll have a great time together, and I look forward to joining him. It'll be the first time in my career I'll have smaller teammate than me! But we figured we still have the same shoe size!"