Feature F1 Unlocked
DESTINATION GUIDE: What fans can eat, see and do when they visit Barcelona for the Spanish Grand Prix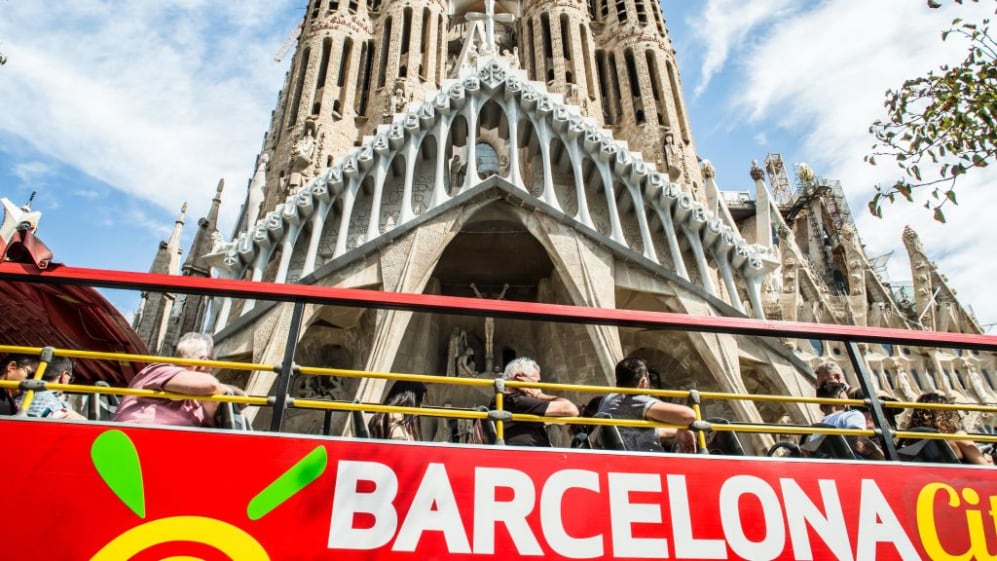 If race tracks issued loyalty cards for number of visits by Formula 1, then the teams' cards would surely be full of Circuit de Barcelona-Catalunya's stamps, as along with hosting the Spanish Grand Prix more than 30 times it has been the venue of choice for conducting pre-season testing many times over the years.
A favourite with the F1 fraternity due to its close proximity to the vibrant city of Barcelona with its heady mix of good weather, beaches, Catalan culture and gothic architecture, it is also unsurprisingly a popular destination with F1 fans looking to turn their trip to the Grand Prix into an extended Spanish holiday.
IT'S RACE WEEK: 5 storylines we're excited about ahead of the Spanish Grand Prix
For Aston Martin Racing Team Ambassador and former F1 driver Pedro de la Rosa, who grew up in Barcelona, it's "the city that never sleeps".
He adds: "Barcelona is a young city, full of action, full of culture. You can enjoy the sea and good weather, but you can also drive for one hour and be skiing in the Pyrenees – no one gets bored in Barcelona!"
Where and what to eat
Even though tapas aren't native to the Catalan capital, Barcelona has fully embraced these small sharing plates and absorbed them into its gastronomic scene. The word 'tapa', meaning 'lid', originates from a time when the dishes had to be covered with one to protect them from the flies that inhabited the dive bars where they were traditionally served.
These days tapas culture in the city has evolved into a sophisticated culinary movement with chefs applying their talents as equally to these bite-sized morsels as they do their full-size creations.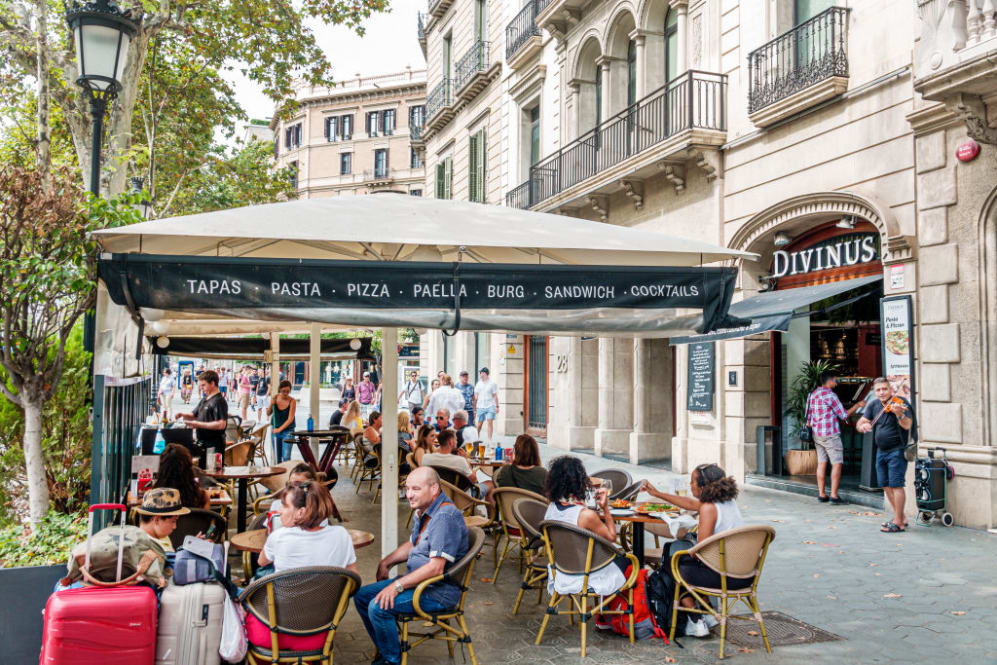 Located in the heart of the Gothic district of the city close to the Picasso Museum, Bar del Pla is a buzzy spot loved by locals and visitors alike. Due to its popularity, reservations are a must although the friendly staff will try their best to squeeze you in if they can.
With a menu featuring a mix of traditional dishes such as patatas bravas and ham croquettes, alongside the more unusual mushrooms and wasabi, diners can also enjoy an extensive selection of natural and biodynamic wines to wash it all down with thanks in no small part to the four sommeliers on hand to advise.
THIS WEEK IN F1: 10 quiz questions on the latest F1 news ahead of the Spanish Grand Prix
The freshness and quality of the food on offer at El Quim de la Boqueria is clearly evident as diners are surrounded by the ingredients which are used in the tapas served at this tiny venue situated at the very heart of one of the most iconic food markets in the world (more of which later).
If you're lucky enough to score one of the 15 stools available, make sure you order the house special of fried eggs and baby squid, secure in the knowledge that your food has come from literally just around the corner.
If you like your food with a side of stunning city views and with the added bonus of being able to stumble a short distance to your bed from the restaurant after your meal, then De la Rosa has the perfect place for you: "I would recommend staying at the Majestic Hotel at Passeig de Gracia," he says. "On the rooftop of the hotel there is a little bar and restaurant – La Dolce Vitae – which is well hidden and has beautiful views of Barcelona."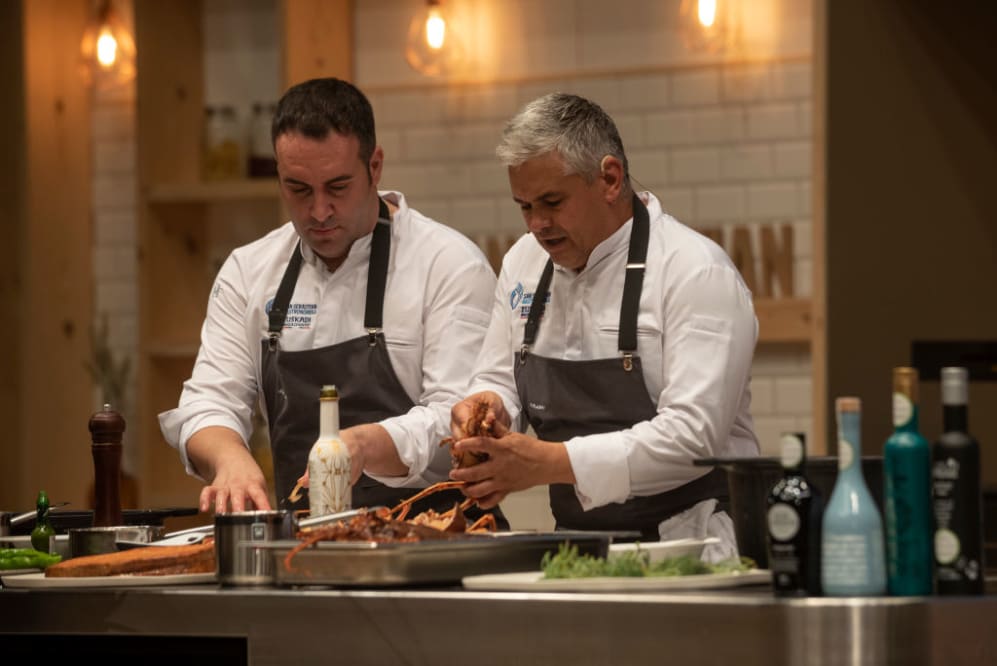 With a delicious menu created by celebrated Catalan chef Nandu Jubany, an extensive cocktail list and the ambient sound of a roster of international DJs each night in the summer months, this spectacular terrace setting is best enjoyed at sunset with friends.
Away from the city and a mere stone's throw from the Circuit de Catalunya lies the small town of Granollers where you will find El Trabuc, a traditional restaurant which serves a seasonal menu that changes weekly with a focus on Catalan specialties such as coca bread – a type of flatbread – with tomato, and crema catalana, ('burnt cream') the traditional dessert of the region.
READ MORE: How to stream the 2023 Spanish Grand Prix on F1 TV Pro
Originally built as a farmhouse in 1920, the charming restaurant has been in existence since 1989 and has long been a firm favourite with F1 teams staying nearby who come for its relaxed atmosphere and delicious Catalan cuisine.
Where to stay
Barcelona is well served with all of the familiar big name hotels in the city centre, while for those wanting beach holiday vibes there is plenty of resort accommodation to choose from where you can feel the sand between your toes.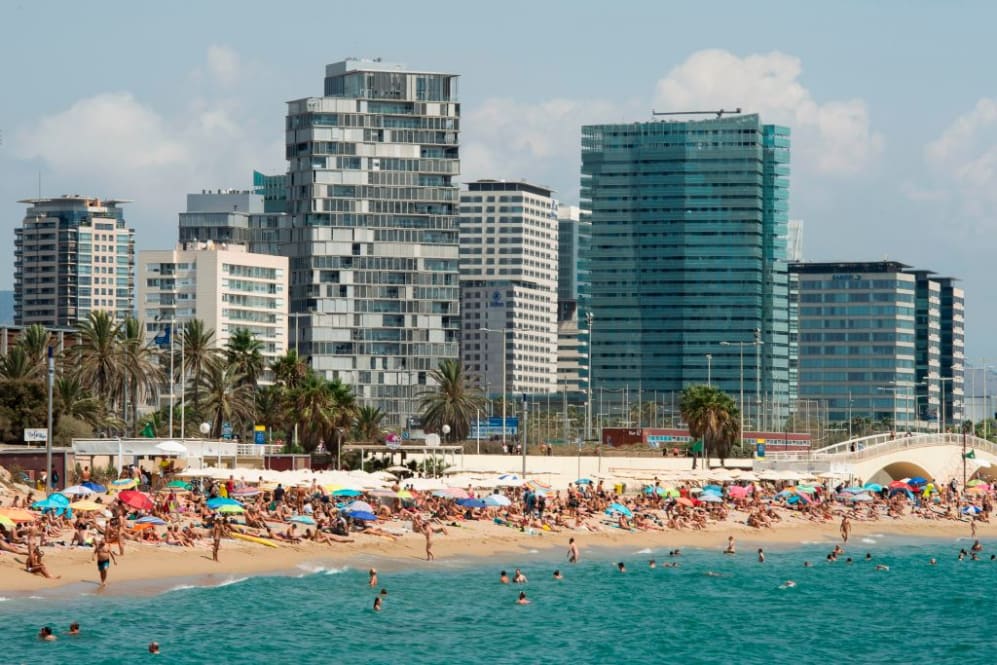 For more of a small town atmosphere in the city, head to the Gracia area – arguably one of the most authentic neighbourhoods in Barcelona – where smaller boutique hotels and self-catering apartments make it a good choice for those wishing to fully immerse themselves in this diverse and vibrant enclave of the city.
Where to watch the race
Fans visiting the Circuit de Catalunya are spoiled for choice when it comes to best vantage points, as virtually the entire track is overlooked by grandstands and general admission areas, but for a view of the best overtaking spot, Grandstand A is just the spot.
POWER RANKINGS: Two drivers share top spot as the judges scores are in from Monaco
Non-F1 highlights
Without a doubt the city of Barcelona is synonymous with the work of renowned Catalan architect Antoni Gaudi, and his distinctive architectural stamp on the city is clearly visible everywhere, from arguably his most famous work, the unfinished, majestically gothic Sagrada Familia, to the lanterns which grace Placa Reial (Royal Square) which were in fact Gaudi's very first works in Barcelona.
Marrying his strong faith with his love of nature and artisan materials and techniques, Gaudi was an important, if eccentric, participant in the Renaixenca – or Catalan Renaissance – and examples of his unique and evolving architectural style can also be found in Casa Batllo in the centre of Barcelona, and La Pedrera, a house commissioned by a prominent political figure in 1905.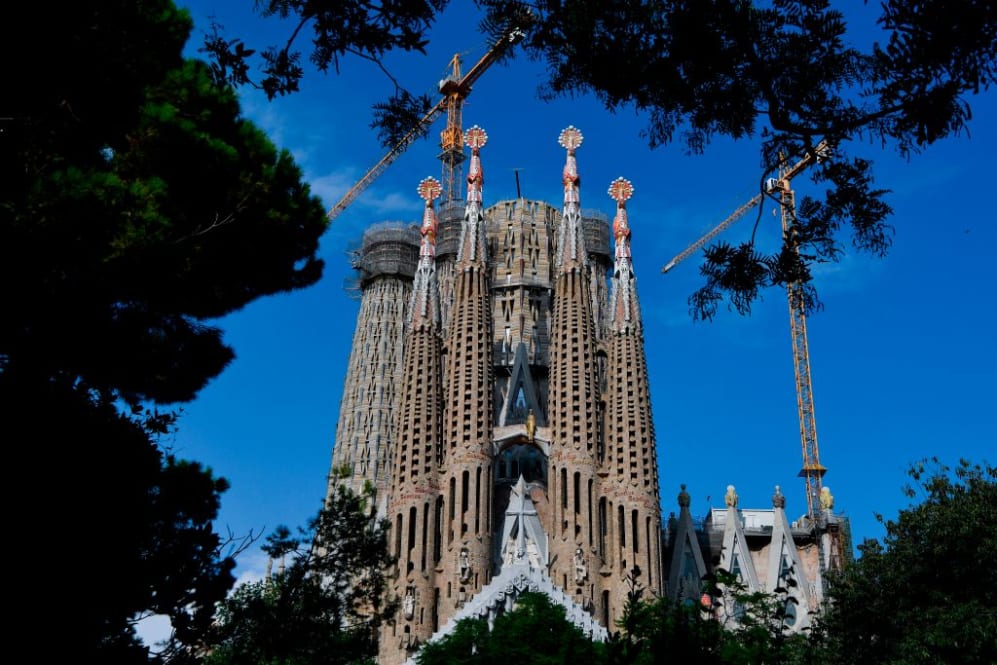 Yet it was the Sagrada Familia which occupied Gaudi for most of his career, and he abandoned all other work in 1910 to concentrate fully on the project. Sadly he did not live to see the completion of his masterpiece, as he died tragically after being hit by a trolley car in 1926.
Often described as 'the beating heart of the city', La Boqueria is a veritable assault on the senses for all who visit this historic produce market boasting over 200 stalls and with every type of food on display and with traders competing loudly for business.
STRATEGY UNPACKED: The 3 key mistakes that decided the six-way fight for third place in Monaco
With an entrance off the most iconic street in Barcelona, La Rambla, it's the perfect place to stop off after a morning of sightseeing and sample some of the local delicacies from one of the many bars and restaurants within the market, or perhaps pick up a few treats and head to Park Guell for a picnic.
Another UNESCO world heritage site and covering 17 hectares, Gaudi-designed Park Guell is full of the architect's distinctive and whimsical structures, and the view of the city below alone is well worth the many stairs and steep inclines required to navigate this fascinating public space.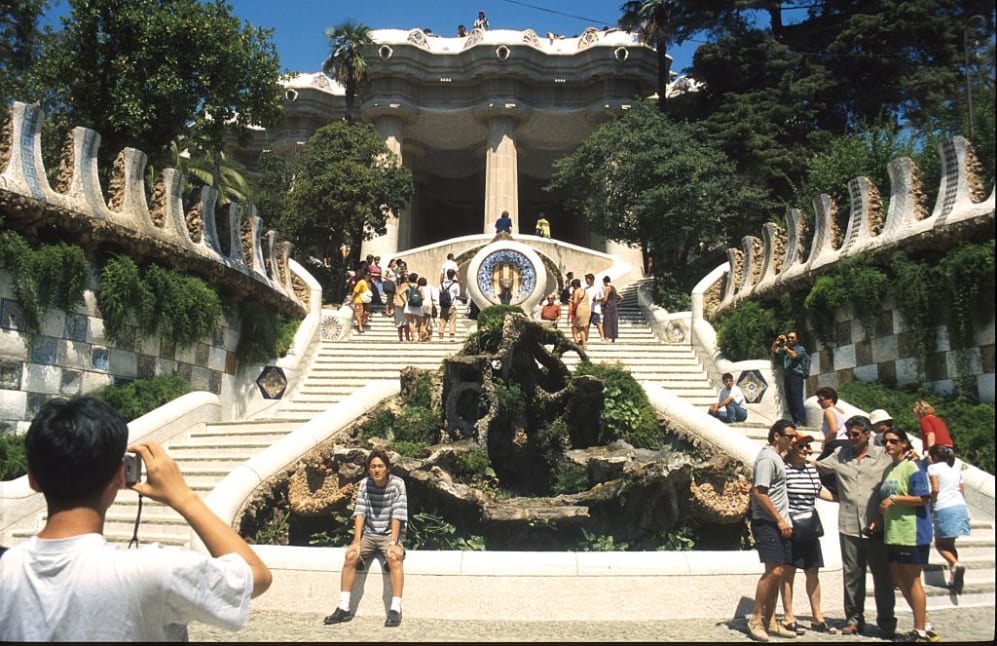 Due to its popularity, numbers of visitors to the park are controlled and a ticket is required so make sure you book ahead to ensure you don't miss out on seeing this beautiful green space, which prior to Gaudi's involvement was originally intended to be a housing development but was soon scrapped as a project when the show home (not designed by Gaudi) failed to sell, and became the well loved park in existence today shortly after.
At the end of La Rambla you will find Port Vell (old harbour) which thanks to the 1992 Olympics which were held in Barcelona, has been spruced up considerably and is now a beautiful and atmospheric waterfront destination, populated with bars and restaurants and a wooden boardwalk just perfect for strolling along with an ice cream in hand, whilst admiring the many impressive boats moored here.
TREMAYNE: Why Ocon's Monaco podium was more impressive than his victory in Hungary
De la Rosa suggests another legacy of the Barcelona Olympics as a must see. "Visitors should also visit the Olympic Stadium and Montjuic's surroundings, mainly because they will recognise the old Montjuic Circuit where the Spanish GP was held in the 60s and 70s," he says, adding "I can't avoid doing a lap with my road car every time I'm there!"
Accessible by funicular railway and cable car, Montjuic boasts many other attractions including botanical gardens, a mock Spanish village which was built for the 1929 International Fair and remains as a living museum of Spanish culture, and Montjuic Castle from which there are impressive views of the port below.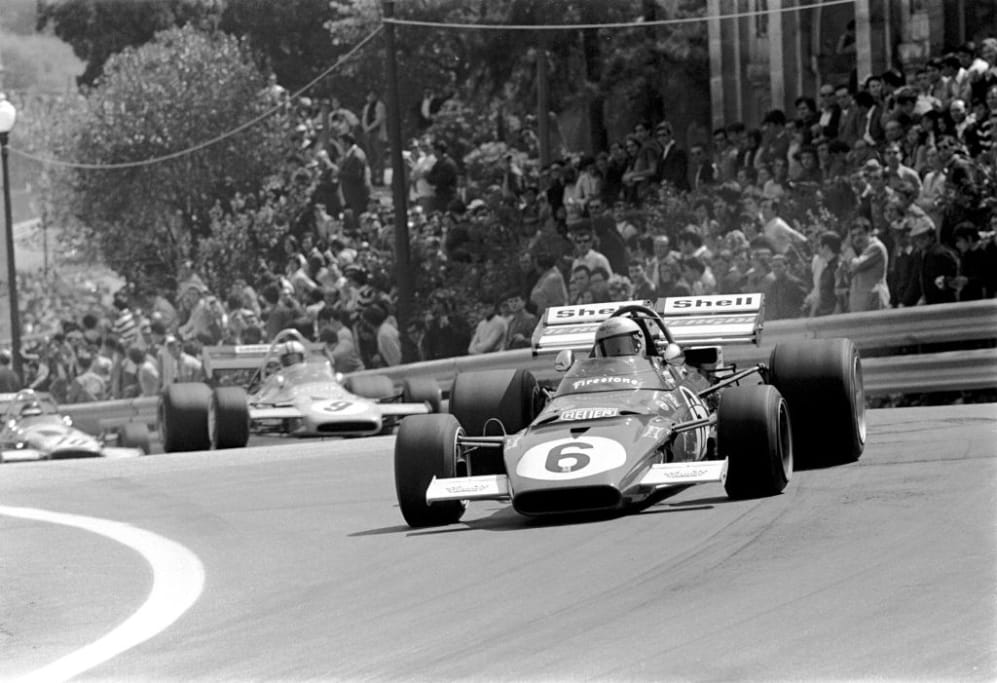 There is so much to see and experience in Barcelona, whether you're a city loving culture vulture or a more laidback beach bum preferring a relaxed vibe, and it's not hard to see why this city is a popular choice for F1 teams and fans alike.
But De la Rosa also believes there's an extra element that makes his city so special. "It's a combination of its mild climate, its great architecture and its people. The people that live in Barcelona, the 'Barceloneses', are very genuine. We can be a bit shy, but when you have a Barcelones as a friend, you have a friend forever."
F1 NATION: Magic Max, awesome Alonso and outstanding Ocon – it's our Monaco GP review
Fun fact
While Antoni Gaudi was undoubtedly a remarkable and talented architect, shaping much of the Barcelona you see today, he was not without controversy.
During the building of La Pedrera, the house commissioned by prominent Barcelona couple Pere Mila and Roser Segimon, Gaudi took a fluid approach to budgets and building regulations with many of the building's features deemed illegal by a building inspector.
Eventually the building was signed off after a 100,000 pesetas fine was paid by Milas to legalise the structure, resulting in an argument and subsequent court case over Gaudi's fees.
Gaudi won the case and Milas and Segimon were forced to mortgage the Gaudi masterpiece to pay the architect. Gaudi promptly donated the compensation to a convent of nuns.
Barcelona Destination Guide
Currency: Euro
Language: Catalan/Spanish
Population: Approx. 5.6 million
F1 race held since: 1991
To read on, sign up to F1 Unlocked for free
You'll unlock this article and get access to:
Live leaderboard data
Epic experiences and rewards
Money-can't-buy competitions