Feature F1 Unlocked
DESTINATION GUIDE: What fans can eat, see and do when they visit Montreal for the Canadian Grand Prix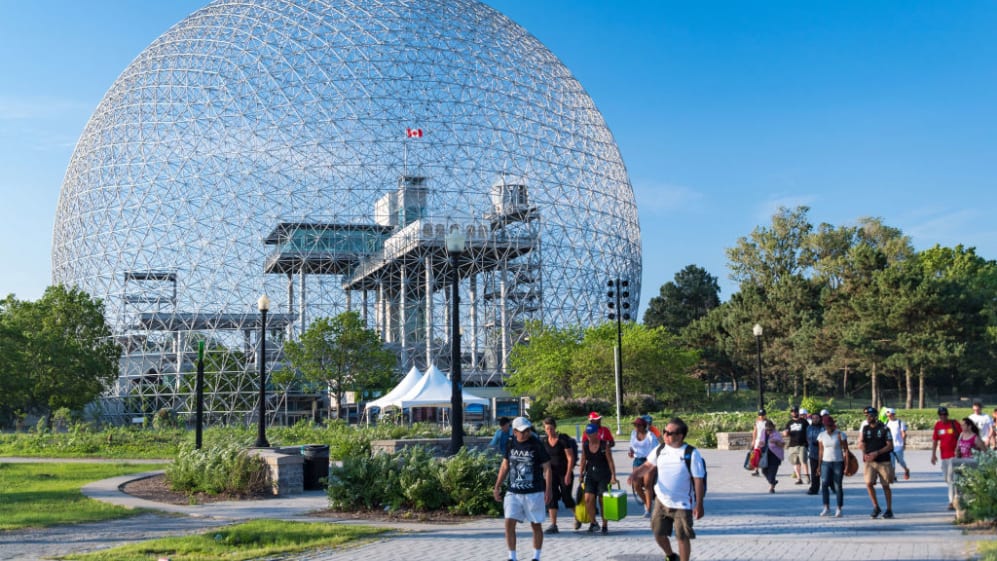 What do you get if you cross North American scale with European sensibilities? Montreal, that's what. Situated on the banks of the mighty St Lawrence River in Quebec, this charming French-speaking city puts on its fanciest outfit each summer and welcomes race fans with open arms and party vibes.
From open air music festivals to F1-themed street parties in the heart of the city, Montreal is a place that embraces Grand Prix week like no other, making it an excellent choice for F1 fans wanting to experience a little 'je ne sais quoi' away from the race track.
IT'S RACE WEEK: 5 storylines we're excited about ahead of the 2023 Canadian Grand Prix
For Montreal-born Aston Martin Racing's Lance Stroll there really is no feeling like coming home to race. "Montreal is home," he says. "It's an incredible city filled with lots of culture, amazing food and endless character."
The seeds for a career in F1 were sown for Stroll at a young age after watching first-hand the battles on track at the iconic Circuit Gilles Villeneuve. "I was lucky enough to attend the race and experience an F1 weekend with my father when I was about nine years old," he remembers.
"The sound of those V10s hit me in the soul! That's the moment when my dreams of racing in the big leagues began to form. For me to now be racing, not only in my country but in my hometown, it's like having a ninth gear in the car because you really feel the fans – it's awesome."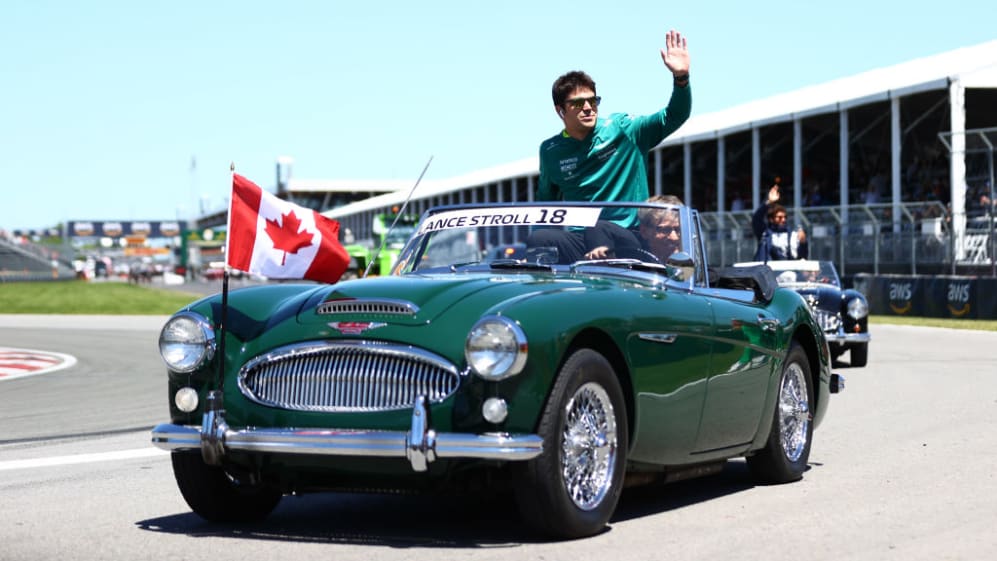 Where and what to eat
As you might expect from a cosmopolitan city with a population firmly rooted in French culture, Montreal is awash with Parisian-style brasseries and fine dining eateries. But dig a little deeper and you'll discover quirky neighbourhood joints, cool terrace restaurants, microbreweries with great menus and innovative pop-ups providing something to suit every food mood.
"Montreal has the most incredible delis, restaurants, case croutes [snack bars]" says Stroll, adding: "You name it, we eat good here!"
F1 NATION: Mercedes on the move, Aston's upgrades and 50 years of the Safety Car – it's our Canadian GP preview
Every city has a dish that puts them on the culinary map, and for Montreal that dish is the humble bagel. Brought to North America by Jewish immigrants from Eastern Europe, this unassuming ring of boiled, then baked, dough is ubiquitous in the city with every local having a favourite bagel bakery.
Compared with a 'New York style bagel', what makes a Montreal bagel (allegedly) far superior is the poaching of the dough in honey water before baking it in a wood-fired oven, to give the distinctive chewy texture and trademark golden crust.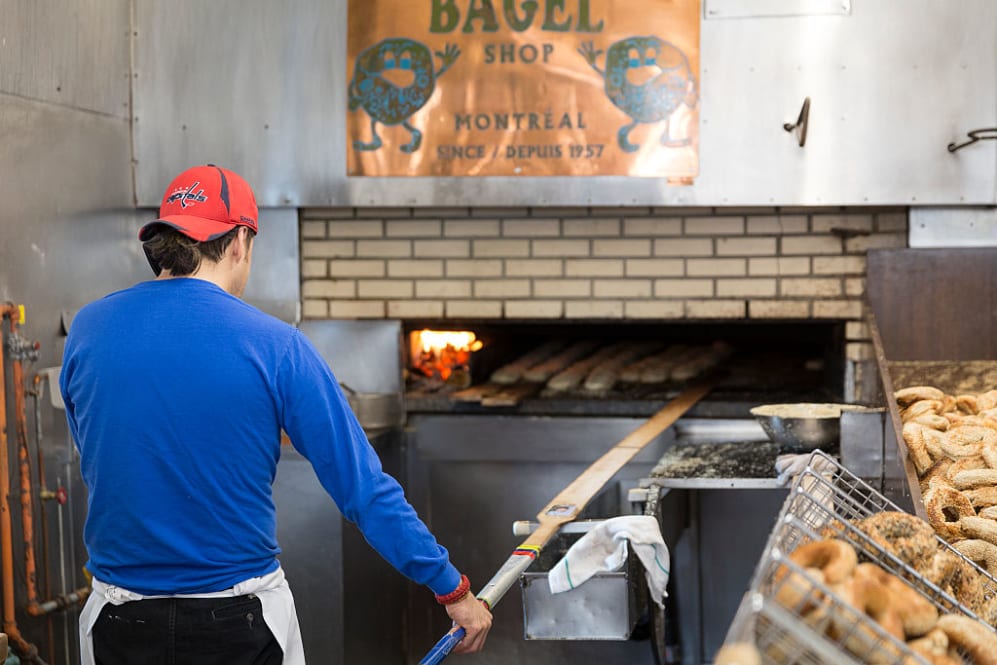 Slightly thinner and less 'fluffy' than its Big Apple cousin, a Montreal bagel is best eaten freshly baked and still warm straight out of the bag. Head to St-Viateur – a Montreal institution whose wood-fired oven has been burning since 1957 – to sample what all the fuss is about.
Along with the gift of the bagel, Jewish immigrants also introduced smoked meat to the city and it was quickly and happily absorbed into Montreal food culture with many delicatessens and diners serving piles of lightly spiced, cured and smoked brisket sandwiched between two slices of rye bread, with a smear of yellow mustard and a pickle on the side.
CANADA 2011: Torrential rain, a Safety Car record and Button's charge – the longest F1 race remembered by those involved
Arguably the most famous purveyor of this delicacy, Schwartz's Deli, has been hand-slicing to order its secret recipe of spiced meat, marinated for 10 days, smoked overnight and steamed all day to locals, celebrities and visitors from all over the world for 95 years.
Come for the smoked meat and stay for the brusque but friendly service, all served up in a building that has remained largely unchanged since it opened in 1928.
Further proof that Montreal is a big hitter in the culinary stakes, is Vin Mon Lapin – a cherished neighbourhood 70-seater eatery situated in the Little Italy area of the city which started life in 2018 as a wine bar.
Recently this best kept secret beat off stiff competition to clinch the coveted top spot in the prestigious 'Canada's Best 100' awards. Serving a menu of farm-to-table dishes with an emphasis on sustainability and local sourcing, not to mention an extensive and exceptional wine list, the restaurant's warm and welcoming atmosphere offers an elegant yet accessible dining experience.
READ MORE: Mercedes predict where they'll sit in the F1 pecking order in Canada after Spanish GP gains
No visit to Montreal is complete without trying the most iconic of Quebecois dishes, poutine. The unlikely trifecta of fries, cheese curds and gravy is a staple on almost every menu in town, with some establishments offering an ever increasing array of toppings.
Should the need for poutine strike you at a late hour, perhaps after sampling the excellent selection of craft beers available at one of the many microbreweries in the city, fear not because La Banquise – a favourite poutinerie for Stroll – has your back and is open for over 30 types of poutine, served 24 hours a day, meaning you can indulge in La Boogalou (pulled pork, coleslaw and sour cream) or perhaps La Scooby (ground beef, bacon, onions, fried pickles, Caesar dressing garlic sauce) anytime you like.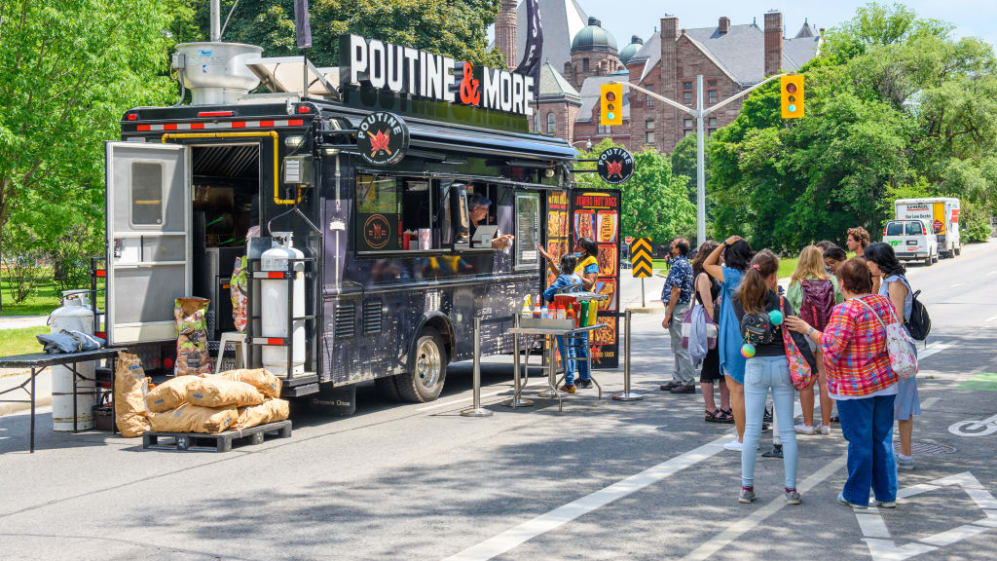 With a group of friends and all wanting different things to eat? Then head downtown to Time Out Market for a curated selection of some of Quebec's finest and award-winning chefs all under one roof.
Covering an area of 40,000 square feet and featuring 16 restaurants, three bars, a demonstration kitchen, cooking school and a shop, there's sure to be something to satisfy everyone's culinary cravings.
READ MORE: EXCLUSIVE – Inside the making of Drive to Survive, its impact on F1 and what the future holds
Where to stay
Montreal is packed full of hotels to suit every budget from the functional chain hotels downtown, historic landmark hotels in Old Montreal, to quirky self-catering studios in the buzzy Mile End area of the city, allowing you to take full advantage of the delis and fresh produce in abundance at one of Montreal's incredible markets and live like a local.
Where to watch the race
For the best views of this iconic fast and low-downforce circuit, choose a spot in either Grandstand 15, 21 or 24 – which are the three that surround the famous hairpin. You'll get amphitheatre vibes whilst watching (hopefully) all of the hairpin overtakes.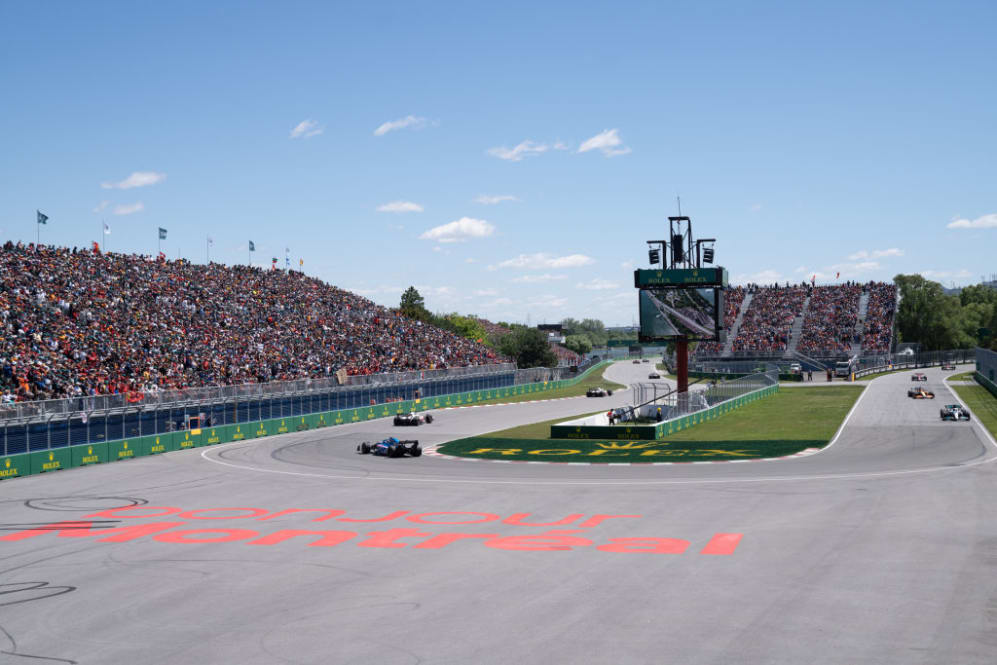 Non-F1 highlights
Montreal is a relatively compact city and easily navigable by an efficient metro system, but the best way to see this characterful metropolis is on foot in order to take in the leafy neighbourhoods and its eclectic mix of cobblestone streets and heritage buildings nestled amongst sparkling skyscrapers – and the best place to see it all from one vantage point is at the top of Mont-Royal Park.
Known affectionately by locals as simply 'the mountain', Mont-Royal is more of a large rock than a mountain, but this gentle giant is home to a sprawling park offering cool respite from the city below, humming with nature and criss-crossed by walking trails and with spectacular views over downtown Montreal as a reward for those who make the climb to the top.
READ MORE: THE FIRST WIN – David Tremayne remembers the magical day in Montreal when Lewis Hamilton became a Grand Prix winner
With views to the East and taking in sights such as the Olympic Park, head to the lookout at Camillien-Houde Belvedere, while for breathtaking and far-reaching views of downtown Montreal, the St Lawrence River and Monteregian Hills beyond, follow the crowds to the popular viewpoint at Kondiaronk Belvedere and snap some spectacular selfies.
Walk the atmospheric cobbled streets of Old Montreal down towards the port and stop off at the beautifully imposing gothic masterpiece that is Basilique Notre-Dame de Montreal.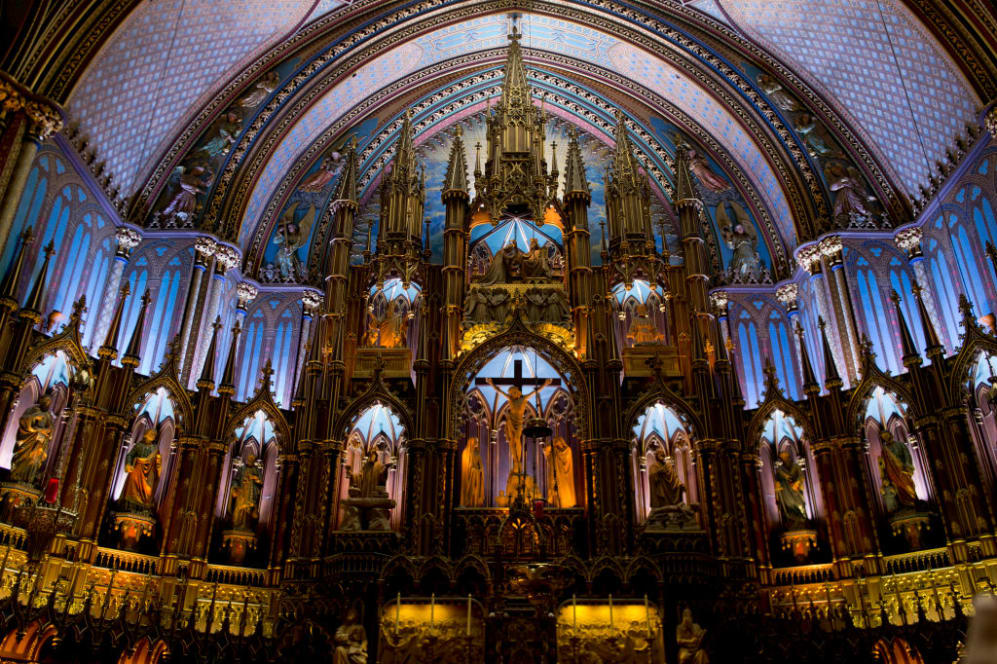 Visited by nearly a million people each year, the interior of this gothic-revival architectural gem is deemed to be one of the most beautifully dramatic in the world, with its deep blue ceiling decorated with golden stars, and a polychromatic scheme of azure, red, purple, silver and gold elsewhere punctuated by hundreds of intricate wooden carvings – it really is a sight to behold.
Take a closer look at La Biosphere on your way back from a day watching the action on track. This iconic geodesic dome located in Parc Jean-Drapeau close to the Circuit Gilles Villeneuve, was originally constructed for the 1967 EXPO and was designed by Buckminster 'Bucky' Fuller, an American architect and space age visionary.
READ MORE: Albon hopes Canada will be kinder to Williams after Barcelona track layout leaves them 'exposed'
Originally designed as an observatory on the planet's future for the EXPO, it is now a unique museum dedicated to the environment with a range of interactive exhibits housed in a visually stunning marvel of a structure made up of hundreds of connected aluminium triangles that is now a beloved cultural landmark in the city.
Take in a show by world renowned performance troupe Cirque du Soleil who have been wowing worldwide audiences for nearly 40 years with their inimitable blend of jaw dropping acrobatic feats and spectacular performances that have changed the face of circus performances forever.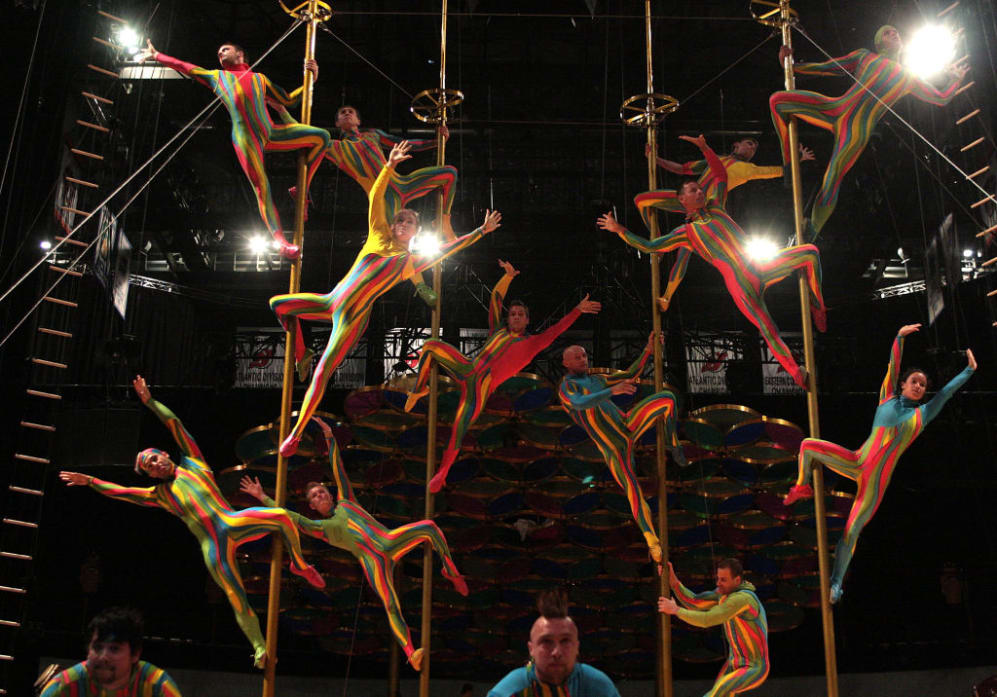 Beginning life as a 20 strong troupe in Montreal in 1984, the company has evolved into employing approximately 5,000 people from 50 countries with shows in almost every corner of the globe.
It now has a permanent residency under the big-top style circus tent of Grand Chapiteau situated near the Old Port in Montreal, so book a ticket and prepare to be amazed by the incredible human talents on display.
WATCH: Laughs and questions aplenty as F1 drivers find out their F1 23 game ratings
With cool neighbourhoods, a superb food scene, a unique blend of cultures and a laidback European vibe, it's easy to see why Montreal is such a popular destination for F1 fans.
It's a city of contrasts – beautifully historic yet forward thinking, North American but with a French twang, it has dramatic seasonal changes with brief roasting hot summers followed by long snow-filled winters.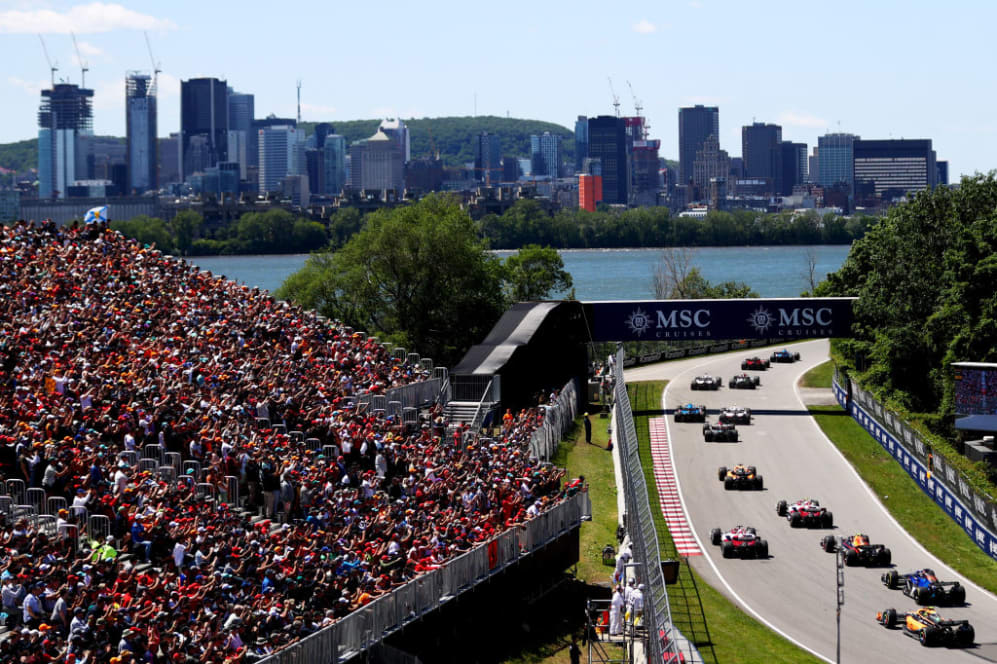 It's a city that really does have a little bit of everything – as Lance Stroll explains.
"Growing up in Montreal keeps you the best kind of busy as a kid. We played ice-hockey and skied in the winter, then spent endless days on the lakes when summer rolled around. It really did have a profound impact on who I am today."
READ MORE: DRIVING STYLE – Zhou Guanyu reveals his style icons, his golden fashion rules – and why he needs a bigger wardrobe
Fun fact
As previously mentioned, Montrealers already believe that their bagels are out of this world, and in 2008 this was made true, literally, when Montreal-born astronaut Gregory Chamitoff, bereft at the thought of spending six months on the International Space Station without his favourite snack, packed up a dozen and a half of his preferred bagel bakery's wares to take with him. The bakery in question was Fairmount Bagel, another Montreal institution that has been baking these dough rings of joy for over 100 years.
Montreal Destination Guide
Currency: Canadian dollar
Language: French
Population: Approx, 4.5 million
F1 race held since: 1978
To read on, sign up to F1 Unlocked for free
You'll unlock this article and get access to:
Live leaderboard data
Epic experiences and rewards
Money-can't-buy competitions