Feature
DHL Fastest Pit Stop Award: Mercedes rise to the challenge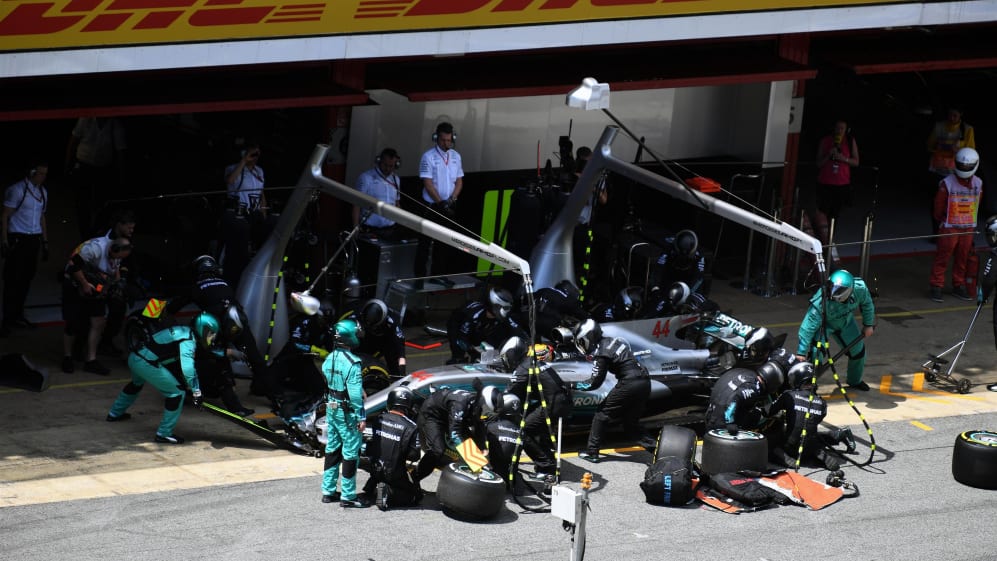 A flexible and brilliantly executed strategy helped Mercedes win in Spain on Sunday - but for that strategy to work they needed perfection in the pit lane. Fortunately for the Silver Arrows, they got just that…
ot since Singapore last year had Mercedes been the fastest team in the pits, but in Barcelona, in the midst of an 'every second counts' battle with chief rivals Ferrari, their pit crew came up with the goods once more.
The chart-topping pit stop time of 2.39s came on lap 21 as Hamilton finally pitted after a long first stint, swapping from soft tyres to mediums. That contributed to a total time through the pit lane of 21.544s, which was around a second faster than Sebastian Vettel had been when he stopped seven laps earlier.
That small margin didn't win the race for Hamilton - there were still plenty of twists and turns to come - but it certainly did his chances no harm whatsoever, and illustrated that Mercedes were well on top of matters in the pits (as evidenced by them also recording the third fastest time with Valtteri Bottas).
The Silver Arrows are now joint-second in the overall DHL Fastest Pit Stop Award standings, tied with Red Bull, who produced the second-quickest tyre change in Spain. Williams remain comfortably in front thanks to another double points score, though it says something about their recent excellence that it was a surprise to see them only fifth and ninth.
Another excellent pair of stops saw Toro Rosso jump Force India into fourth in the table, while Haas overhauled McLaren for P7.
But who will rule in the pit lane in Monaco?