Feature
DHL Fastest Pit Stop Award: Williams make it 3 out of 3 in Bahrain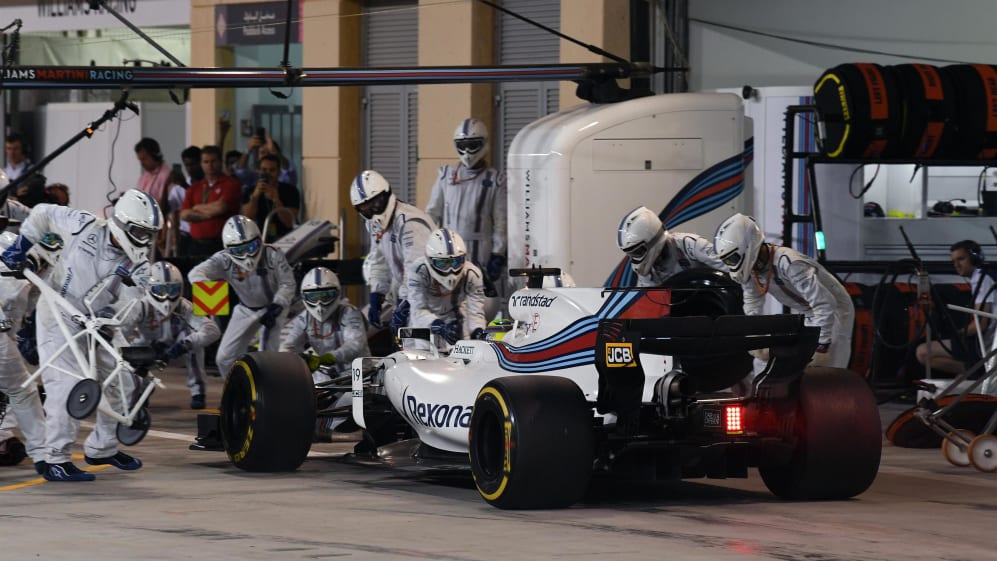 The battle may be looking tight at the top of the drivers' standings, but in the pit stop stakes, Williams are racing away with the title…
For the third time in as many races, the combination of Williams and Felipe Massa proved unbeatable in the pit lane, with the Grove-based team changing all four wheels on the Brazilian's car in 2.34s - the joint-fastest time we've seen for a pit stop in the new era of wider, heavier tyres.
Credit of course must go to the pit crew, but don't underestimate Massa's role in the fast pit stops, with the wily veteran making life easy for his crew by consistently stopping perfectly on his marks.
Force India capped another double points scoring performance on track with a similarly effective performance in the pit lane, picking up the second and fourth best times to jump into third in the overall standings behind Red Bull, who also scored with both drivers.
McLaren meanwhile picked up their first points of the season after changing Fernando Alonso's tyres in 2.99s, leaving Sauber and Renault as the only teams yet to register a top ten time.
Will they get on the scoreboard in Russia?