Feature
DHL Fastest Pit Stop Award: Williams close in on 2-second barrier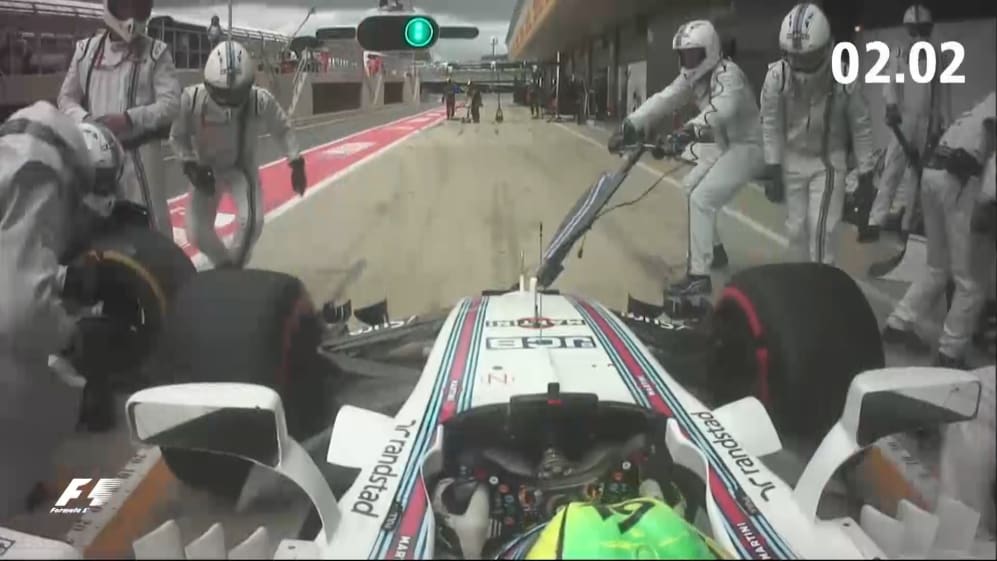 Mercedes' Valtteri Bottas and Lewis Hamilton may have shared the spoils out on the track in Austria and Britain, but in the pit lane there was only one winner: Williams. From 10 races, the Grove-based team have now recorded the fastest tyre change six times – and what's more they're getting quicker and quicker...
Austria
If their qualifying was a disaster - with both cars going out in Q1 for the first time since the 2014 British Grand Prix - Williams' race was nigh on perfect, with Felipe Massa and Lance Stroll rising through the field to record the team's first double points finish of the year and the two fastest pit stop times of the race.
It's a mark of Williams' excellence in this area that reigning world champions Mercedes pulled out their fastest pit stop of the year, and it was still only good enough for P3 in the standings.
Aside from Williams, Ferrari were the only other team to have a double points score in Austria, while picking up their first point of the season were Sauber, leaving Renault as the only team yet to get a top ten placing this year.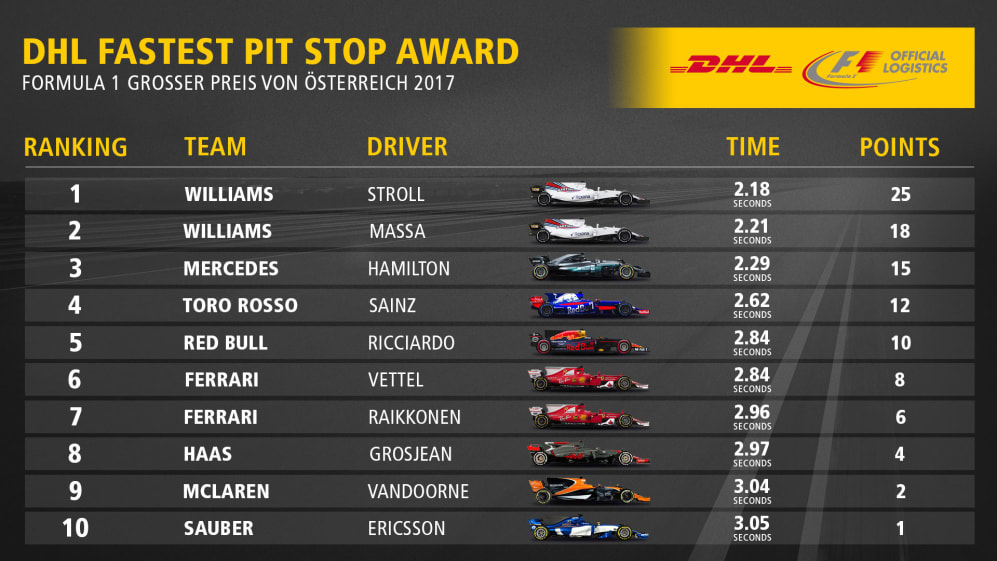 Great Britain
A week later at Silverstone, Mercedes lowered their season's PB again – but it still wasn't enough to beat Williams who smashed their own record time by 0.15s as they got tantalisingly close to the two-second barrier with a 2.02s tyre change on Massa's car. With this season's chunkier tyres, that's quite some going by the Grove squad whose high water mark with the smaller rubber last season was 1.92s in Baku.
Williams were chased in Britain by Mercedes and Red Bull, whose respective double point-scoring antics have them sitting comfortably second and third in the overall standings. But who will have the upper hand in Hungary?