Feature
DHL Fastest Pit Stop Award: Williams enter the summer break in style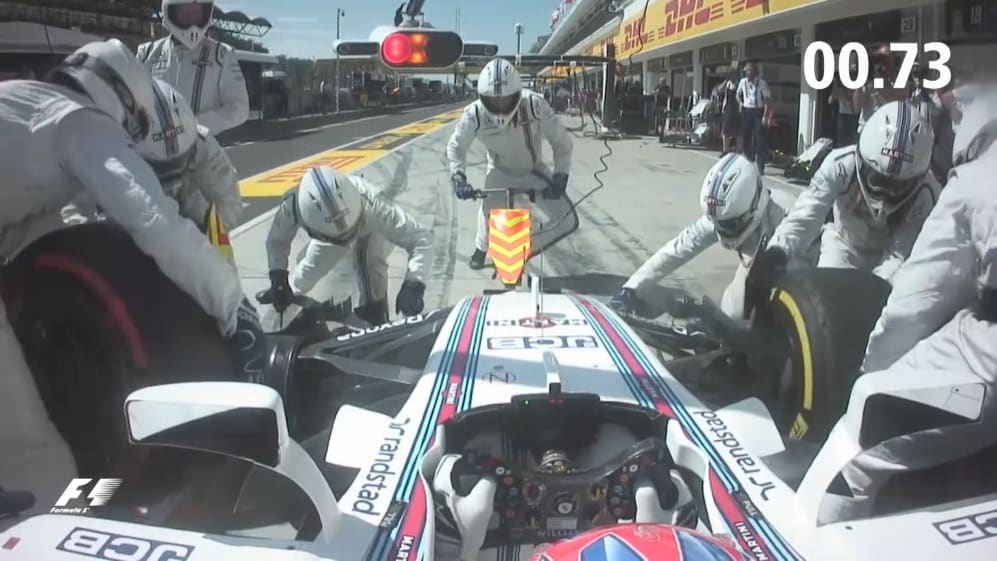 The Hungarian Grand Prix saw an unusually high number of mistakes in the pit lane, but amid a flurry of stuck wheelnuts and overstepped marks, one team stood flawlessly above it all…
Hungary was a testing event for Williams in more ways than one: not only did the FW40 prove ill-suited to the circuit, but they lost Felipe Massa to illness immediately ahead of qualifying. Paul Di Resta, who had not driven an F1 car in anger since 2013 or a 2017 car at all, stepped up to the mark and did a remarkable job in qualifying – but he knew the race would be another story.
One area of concern? The pit stops. "I stopped in the box at the end of the session and they said 'yes, you stopped on your marks'," said the Scot on Saturday evening, "but there's going to be about 16 people there tomorrow to try to get your way around..."
As it happened, Di Resta was so inch perfect in the pits that Williams were able to refit four tyres and send him on his way in the quickest time seen in the race. And those thinking that caution may have played a part, don't be fooled – in terms of total time in and out of the pits the Scot was sixth quickest.
Five laps earlier than Di Resta's quick stop, Williams had changed the tyres on Lance Stroll's sister car in 2.33s, which held up for the second quickest time, underlining why Williams have such a stranglehold on the competition heading into the summer break.
Can anyone stop the Grove-based team from retaining their pit stop crown this season? Mercedes and Red Bull are their closest challengers, but with the latter scoring no points and the former only 12, the gap is growing larger rather than smaller.
Toro Rosso and Ferrari were the only team other than Williams to score with both cars in Hungary, while Haas, McLaren and Renault all scored with one – the latter picking up their first points of the season.
But Haas's seventh place comes with a big caveat – they may have changed Romain Grosjean's tyres in 2.96s, but in doing so cross-threaded the left-rear wheel nut. That meant the left-rear wheel was not completely secure and the Frenchman was forced to stop the car on the track. It just goes to show that precision is just as important as speed when it comes to pit stops…