Don't miss the beginning of a whole new era: See a full-size 2022 F1 car for the first time this Thursday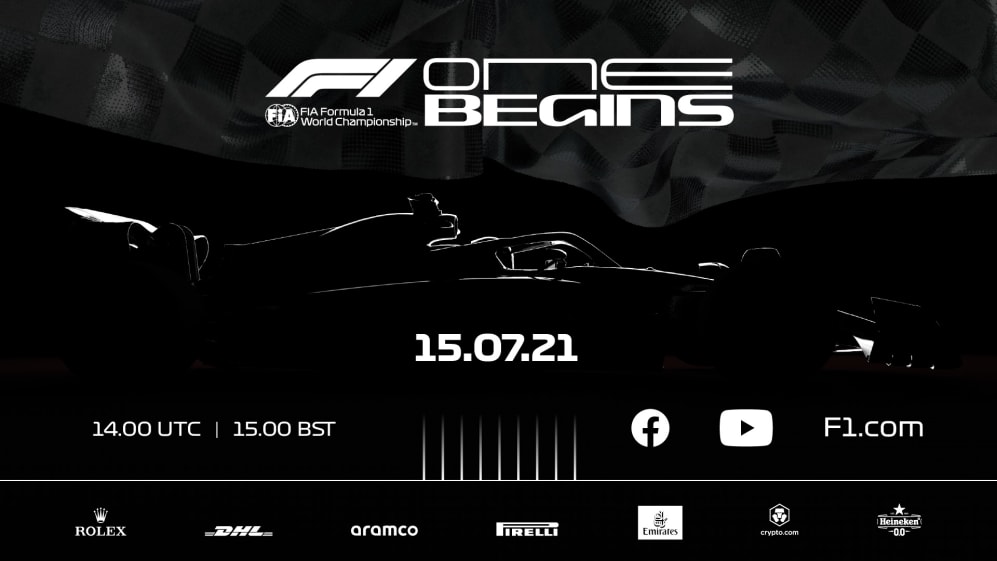 This weekend's British Grand Prix at Silverstone is set to be a truly historic race. Not only will we see the very first F1 Sprint on Saturday, but on Thursday the next era of Formula 1 will be officially unveiled with the first ever life-size model of a 2022 F1 car rolled out in a special event.
F1 begins an exciting new chapter in 2022 when the current rulebook is ripped up and a radical new set of regulations come into force – all designed to produce even more spectacular racing.
And the new era will officially kick off on Thursday at Silverstone with F1 One Begins, a dynamic event that will take fans on a journey through the ages before arriving at the most futuristic racing car of all-time.
Tap here to watch the video stream now!
Fans will not only get to see a life-size 2022 F1 car for the first time, they'll also be talked through the machine's revolutionary design by a panel of experts, who will explain the thinking behind the new concept, which will enable drivers to race each other harder than ever before.
F1 One Begins will be streamed on F1.com, the F1 YouTube channel and Facebook at 1500 BST/1400 UTC on Thursday July 15.
So set a reminder now – you won't want to miss it!