Feature F1 Unlocked
DRIVER MARKET: De Vries is under pressure at AlphaTauri, but is he really in danger of losing his seat already?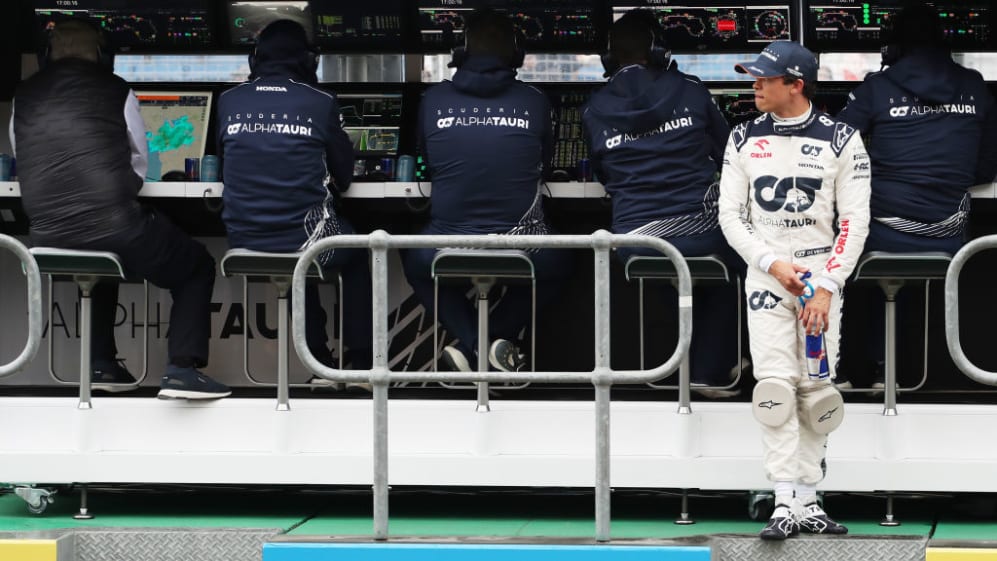 Two points. That's all that separates rookie Nyck de Vries from his AlphaTauri team mate and veteran of 49 Grands Prix Yuki Tsunoda after five races this season. On the face of it, that is not a big deficit.
But delve into their pure on-track performance and the Dutchman is quite some way off the Japanese racer, who had to fight tooth and nail to convince Red Bull to keep him for a third successive year.
READ MORE: 'The phone just kept going' – De Vries details his whirlwind rise from super-sub to full-time F1 seat
So far in 2023, Tsunoda has an average finish of 10.6, having finished every Grand Prix inside the top 11. That's almost five places better than De Vries who has an average of 15.3.
In qualifying trim, De Vries outqualified the other car for the first time last time out in Miami, but on average he's 0.29s adrift of Tsunoda on one-lap pace.
There have a been a slew of mistakes and accidents, too – and this has led to a lot of speculation that De Vries is already under pressure to keep his seat, not least because Red Bull have a track record of making quick changes – including in mid-season.
However, that is not necessarily the fate awaiting 28-year-old De Vries at this stage.
For one, he's only had five races. That's simply not enough time for most drivers to be able to get their feet under the table in F1. AlphaTauri boss Franz Tost has long said drivers need three years before they are really up to speed.
Secondly, Red Bull fought off the likes of Alpine and Williams to secure the Dutchman's services for this year, the energy drinks firm impressed by his points scoring debut in Monza in a one-off appearance standing in for the unwell Alex Albon last season.
READ MORE: Why AlphaTauri recruited De Vries for 2023 – and how Max Verstappen helped him secure the seat
They will be keen for De Vries to deliver the kind of performances that prove they made the right call fighting for him – and that will buy him more time.
Thirdly, Red Bull accept that this year's AlphaTauri is one of the most uncompetitive cars on the grid. At some tracks, it's been the worst of all. Finding a rhythm and proving yourself with such machinery is no easy feat – so De Vries should be given a little leeway.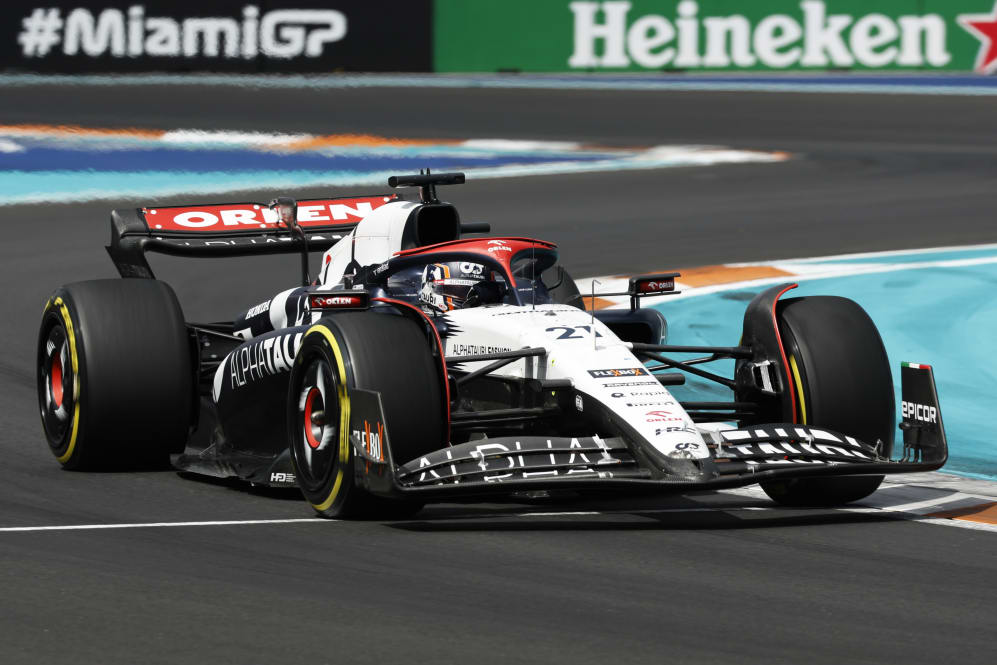 Lastly – and perhaps the most compelling reason why he's likely to stay for the foreseeable – a replacement isn't obvious.
What are the alternatives?
It is believed that while Red Bull are known to have been impressed by Daniel Ricciardo's performance in the simulator following his return to the team in the role of third driver, the Australian isn't currently on the shortlist for an AlphaTauri drive. 
READ MORE: Ricciardo confirms where and when he's set to hit the track in Red Bull's 2023 F1 car
Yes, he had a seat fit – which sources say took place in Miami not in Faenza as was widely reported – but that is common practice as all drivers Red Bull have as back-ups for both the works team and AlphaTauri will do that at some point so they are ready to step in if need be.
The two candidates that would top the shortlist are Red Bull juniors Liam Lawson – who is racing in Super Formula – and Ayumu Iwasa, who is in F2 but unlike Lawson, he doesn't yet have a super licence. Both are currently third in their respective championship and very much title contenders.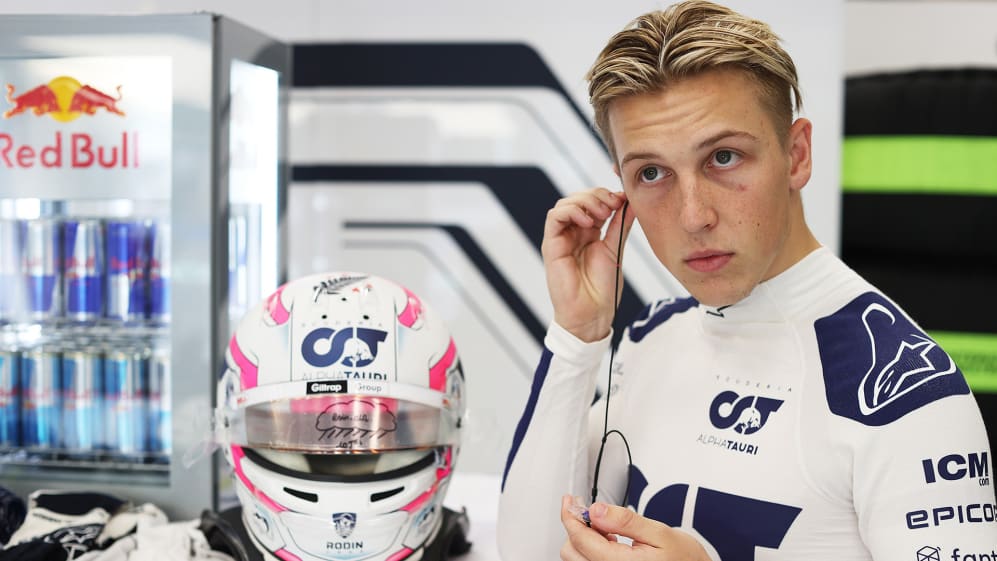 Leaving them to complete the season and gather important experience at the sharp end of very competitive championships, while hopefully bringing home the ultimate silverware, would be the preferred option for Red Bull.
It's more likely that at the very least, De Vries will be given until the end of the season to prove he has what it takes to compete in F1. But he will need to improve fast.
WATCH: Laughs, an epic penalty shootout and targeting the host as Tsunoda and De Vries take on 'Goggle Games'
Beating Tsunoda is a must – as one source has suggested there is a good chance it'll be a shoot-out between him and the Japanese racer for a seat next year, with Red Bull keen to give a junior a shot in the other seat as part of its ongoing plan to use AlphaTauri as a school for the Red Bull works team.
What does it all mean for Ricciardo?
So, what are Ricciardo's options, then, if AlphaTauri is an unlikely destination and Sergio Perez continues his upturn in form that will keep him rooted to the seat at Red Bull alongside Max Verstappen?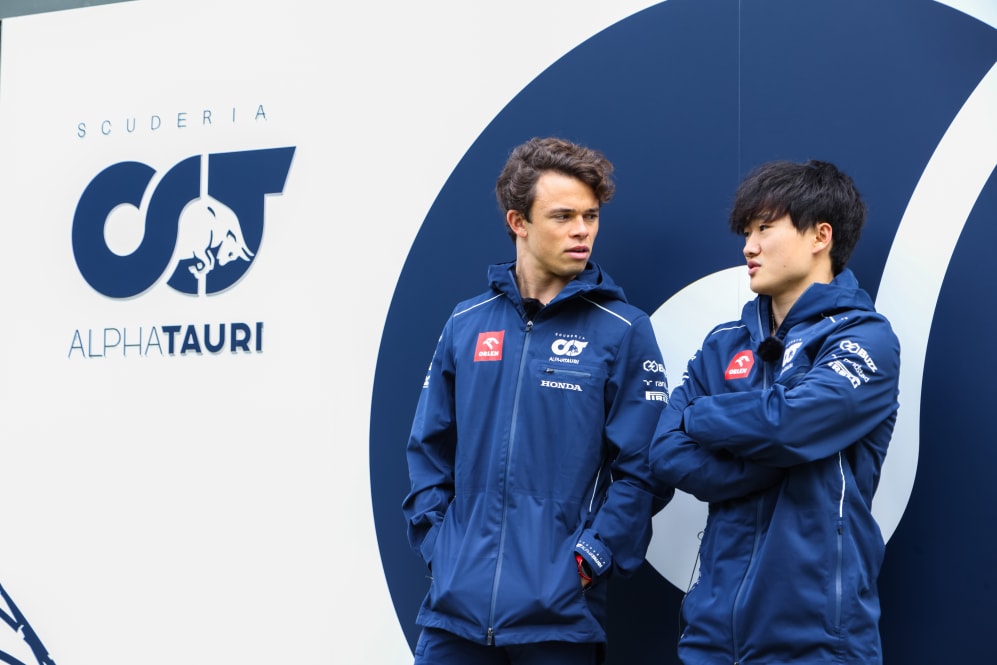 Well, he's still in a decent spot. Most importantly, it looks like he's getting his mojo back – and that is crucial if the Australian is to recapture the form that has earned him eight Grand Prix wins.
He's also going to get some time in current machinery, with a run in the Red Bull RB19 at the post-British Grand Prix Pirelli test and most likely a second go in another test after the Italian Grand Prix at Monza.
READ MORE: Ricciardo says scarcity of free F1 seats for 2024 'doesn't scare me'
"I'm just excited to drive again and to try and remind a team I once had a lot of success with that I can still turn a fast lap," he said.
Reminding Red Bull of what he is capable of might not be enough to get him a seat with them – but impress them and others may well take notice, as was the case with Albon, who showed his worth as a Red Bull reserve driver and secured a return to the grid with Williams the following year.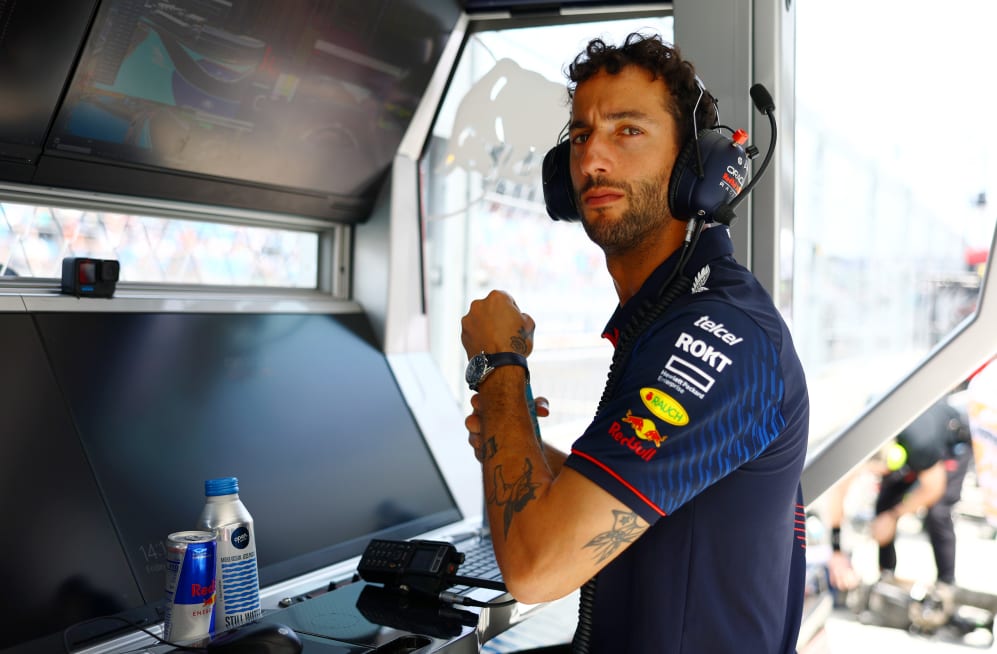 To read on, sign up to F1 Unlocked for free
You'll unlock this article and get access to:
Live leaderboard data
Epic experiences and rewards
Money-can't-buy competitions