DRIVER MARKET: First few races of 2020 key to keeping Ricciardo, says Abiteboul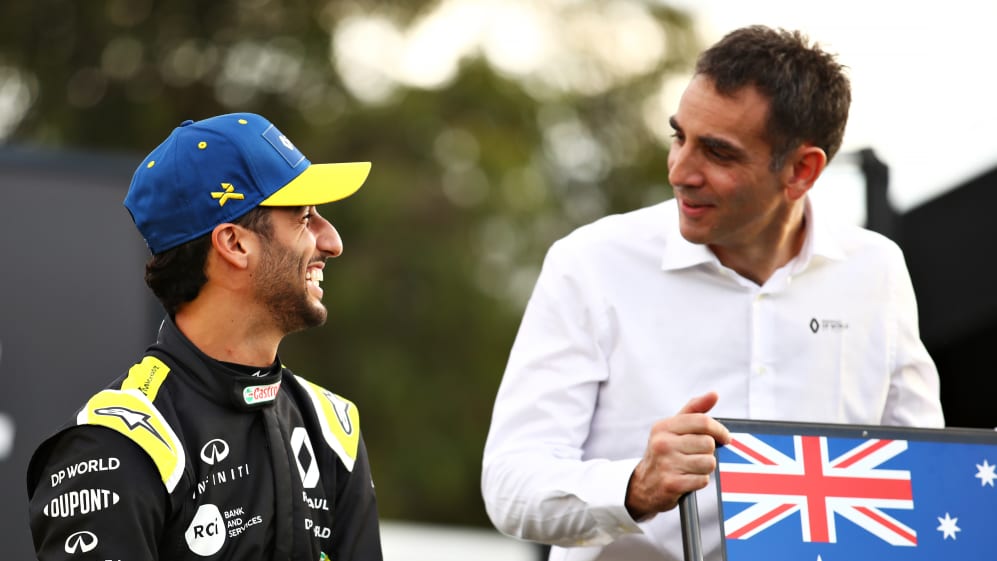 Renault's chances of keeping hold of Daniel Ricciardo beyond the end of 2020 will depend on how competitive the team look in the first few Grands Prix of the year, reckons Team Principal Cyril Abiteboul.
Ricciardo is one of four particularly high-profile drivers out of contract at the end of the season, along with Mercedes duo Lewis Hamilton and Valtteri Bottas, and Ferrari's Sebastian Vettel. And with rumours suggesting that Ricciardo is a current frontrunner to replace Vettel at Ferrari for 2021, Abiteboul opened up about Renault's chances of retaining the Australian, who sensationally signed for his team from Red Bull in 2019.
READ MORE: Why Hamilton and Ricciardo control the 2021 F1 merry-go-round
"I think we need to see how the first few races go," Abiteboul told the French CANAL+ show La Grille [The Grid]. "Have we made a step? Have we gained in confidence compared to last year? Is Daniel himself continuing to better integrate himself within the team? And if we feel that we have a project that can last, why not?
"[Daniel] will obviously be someone who's very much courted [by other teams]," Abiteboul added. "I worry that things will go quickly, and so we need to be very alert to not lose opportunities [to keep him]."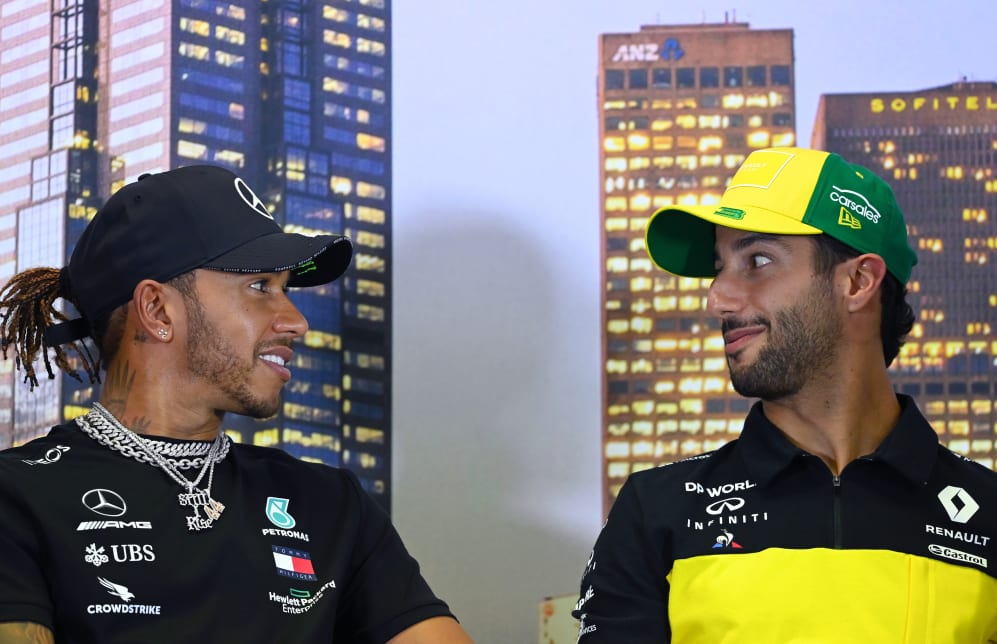 Ricciardo was asked at pre-season testing in Barcelona how much he'd like to drive for Ferrari in the future, with the question eliciting an awkward response from the Australian before he restated his commitment to the Renault cause.
READ MORE: Ricciardo cools Ferrari talk as he insists he 'wants to make it work' with Renault
And Abiteboul was keen, too, to insist that Ricciardo's departure from Renault was far from a foregone conclusion.
"I think Daniel is… very attached to his decision to go to Renault – which was heavily criticised, notably by certain parts of the British press who didn't understand it," said Abiteboul.
"I think this idea to build a project which comprises the human, technical and sporting sides is something close to his heart. He's someone who is guided by his emotions and I think he wants to show that he can be true to his choice. He wants to show that his choice [to sign for Renault] was a good choice."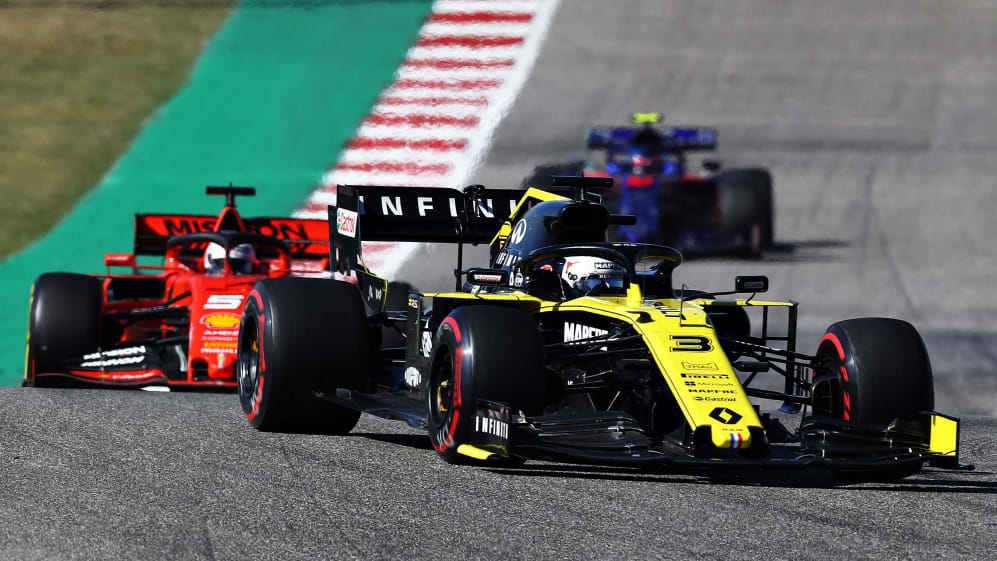 Abiteboul was also asked whether a swap deal with Ferrari would appeal to him, with Sebastian Vettel coming to Renault – whose engines he used to take his four world championships with Red Bull – in place of Ricciardo.
"I don't want to say 'no' because he's a great driver," replied Abiteboul. "He's a great champion, we worked together on the engine side, and we won together. But I'm maybe more inspired to work with the drivers of tomorrow than yesterday. It's very harsh to sum it up like that, so please don't sum it up like that to Sebastian!
"We also have an academy of drivers," he added. "We've got drivers who will maybe be ready in 2021 or 2022, so we've also got to have that mind. We created [the Renault Sport Academy] in 2016 with the objective of getting a driver into Formula 1 in 2021. We're going to be in 2021 [soon], obviously. There's Christian Lundgaard, who is one option among others, but he's got his season of F2 to do – and we've got a season with Daniel to do."
READ MORE: 2020 season now expected to start at end of May, say Formula 1 and FIA