Opinion
DRIVER MARKET: Hamilton and Ricciardo take control of the 2021 F1 merry-go-round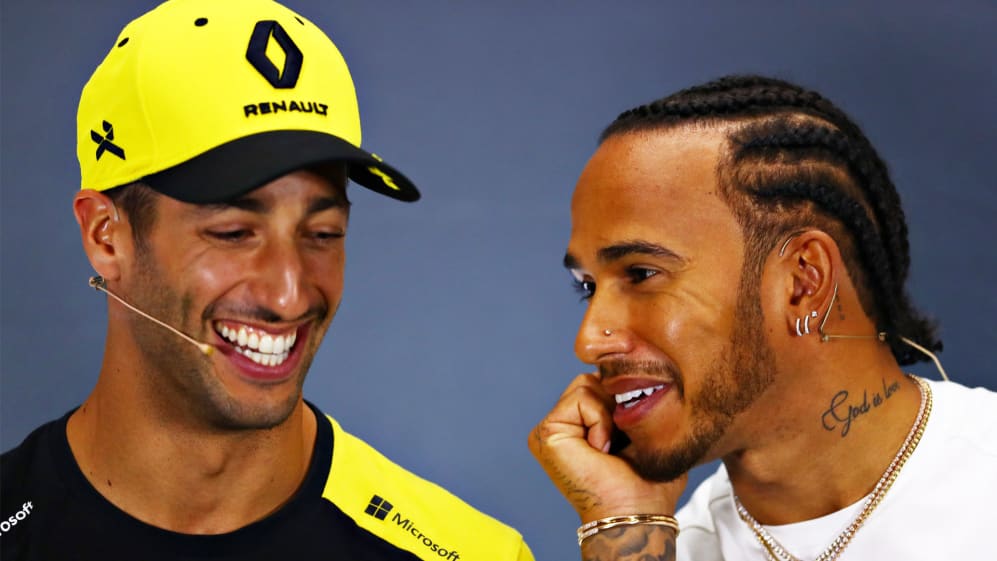 Ferrari got the ball rolling by announcing Charles Leclerc's long-term extension at Christmas time and Red Bull followed suit this week as they inked a fresh deal with Max Verstappen. So what does that mean, if anything, for the rest of 2021 driver merry-go-round?
Over to you Mercedes
It was interesting that Red Bull chose Lewis Hamilton's birthday to reveal his rival Verstappen has nailed his colours to the Honda-powered team's mast for the foreseeable future.
Perhaps it was coincidence, but perhaps it was a statement. Verstappen had been linked with a move to the Silver Arrows, who were interested in signing him when he was a junior, given Red Bull have been unable to provide him with a title-challenging car.
READ MORE: ANALYSIS - Why Verstappen made an early commitment to Red Bull
Verstappen's availability therefore gave Mercedes strength in their negotiations with Hamilton. Make no mistake, the German manufacturer wants to keep Hamilton, but they still need a deal that makes good business sense, and having the option of having a high-level replacement for the six-time world champion should he leave was useful.
But Red Bull gave Hamilton the best birthday present, while he was snowboarding in the mountains, with news of Verstappen's deal. With Charles Leclerc committing to Ferrari, Mercedes' two main rivals have secured two of the best drivers on the grid.
It's now likely to be only a question of when – not if – Mercedes and Hamilton will agree a deal
Of course, there is still a spare seat at Ferrari, which Hamilton could in theory take. The Briton spoke openly about the possibility when the subject was brought up in Abu Dhabi. But Ferrari moved to dampen those prospects and Leclerc's long-term deal suggests he is their focus. A Hamilton arrival could disrupt the Monegasque.
With Verstappen no longer a possibility and Hamilton's chances of a move to Ferrari slim, both the Briton and Mercedes are fairly even and it's now likely to be only a question of when – not if – the duo will agree a deal.
They both need each other – Mercedes want to continue their dominance and Hamilton wants a record-equalling title number seven. But if the last two contract deals are anything to go by, we could be in for a wait. While the main threads of the agreement haven't taken too long in the past, the details took much longer to work out.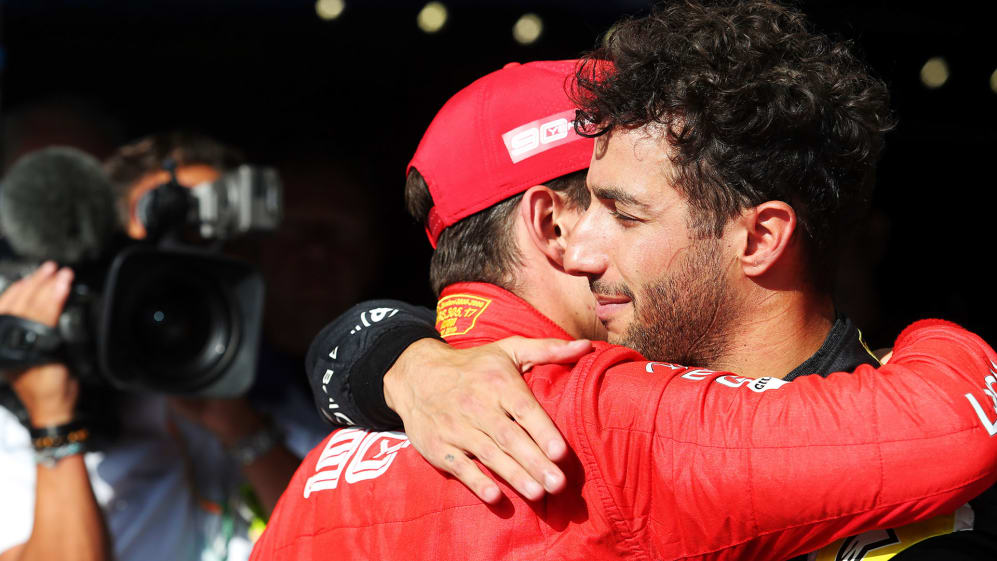 Ricciardo becomes a key player
Once the Hamilton-Mercedes domino falls, attention will switch to Renault's Daniel Ricciardo. The Honey Badger's big money contract expires at the end of the season, and he'll have his eye on the potential vacancies at both Mercedes and Ferrari.
He spoke to Mercedes about 2019 but he was ultimately overlooked in favour of Valtteri Bottas and left Red Bull for Renault instead. If Bottas delivers a similarly strong campaign to that of 2019, you'd expect Mercedes to keep hold of him. Either way, Mercedes will likely delay a decision on Hamilton's team mate, perhaps with an eye on watching how their junior George Russell performs in his second season with Williams.
But all is not lost for Ricciardo. Ferrari are a real possibility. The Australian was immense during his time at Red Bull and while he couldn't get the better of Verstappen in their final season together, he showed enough heart and ability to suggest he remains one of the best racers in the sport.
What Ferrari need is a harmonious driver pairing. Mercedes' current line-up is proof of its importance. Ricciardo wouldn't settle for being a number two, per se, but he would not be disruptive and it's hard to see him throwing his toys out of the pram in the way some of his rivals do.
Ferrari are also in absolutely no rush to make a decision on the second seat
Ricciardo would push Leclerc hard, but race him cleanly, and he would fall into line if he was required to help Leclerc's title bid when his own ambitions were over. He is fluent in Italian, too, which would aid his integration, and is obviously a great personality for the brand. He's also been of interest to Ferrari in the past.
While Ricciardo is the leading option, he's not the only one. You would think someone like Carlos Sainz – who starred for McLaren last year – will be on their shortlist, too. He has experience with Toro Rosso (and by default Red Bull) and Renault, too, of course, but equally is very happy at McLaren. With options, Ferrari are in a very strong negotiating position.
READ MORE: Ricciardo planning to spend more time at Renault factory pre-2020
Like Mercedes, they are also in absolutely no rush to make a decision on the second seat. First they will evaluate incumbent Sebastian Vettel's form. If he turns a corner this year and gets back on the pace consistently, which I believe he will, it will make the decision to drop him harder.
But it might be that Vettel will call time on his career anyway, whatever happens. It's why Ferrari chief Mattia Binotto said it is important for them both to sit down and understand what the other wants.
Ricciardo et al will likely have to wait until the summer, which means while the driver market has burst into life, with Hamilton and Mercedes likely to be next to move, there will likely be a lull thereafter.