Driver Of The Day: Albon dedicates China point to mechanics after FP3 smash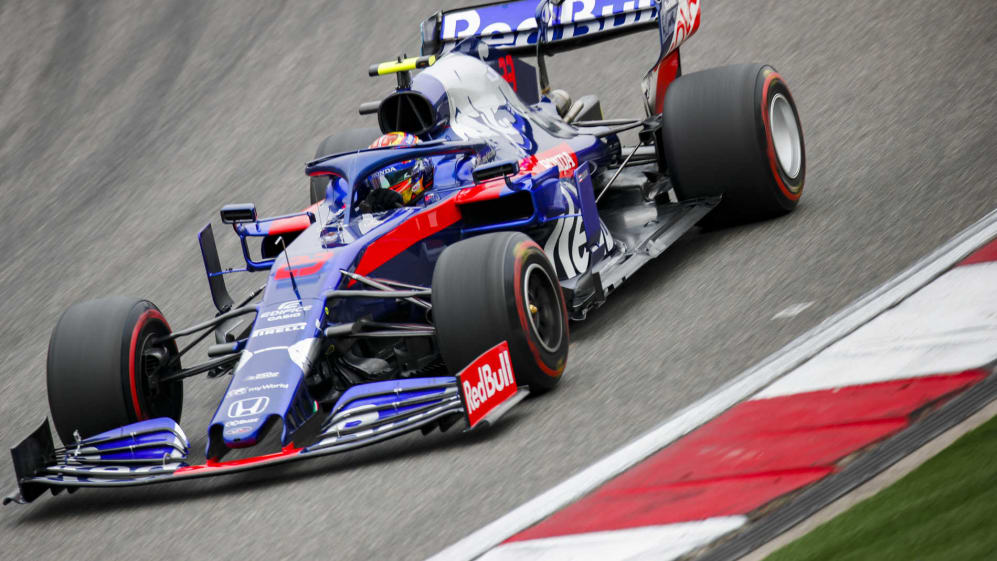 Alexander Albon spent Saturday afternoon in China visiting the circuit medical centre. A little over 24 hours later, the Toro Rosso rookie was toasting another F1 point, the result of a remarkable turnaround that also earned him the fan-voted Driver Of The Day accolade.
Albon had been forced to start Sunday's race in Shanghai from the pit lane in a brand-new chassis, his previous car having been destroyed in a huge FP3 crash on Saturday morning that forced him to sit out qualifying completely.
But if the 23-year-old was daunted by his accident, you wouldn't have known it, the Thai driver making superb progress through the field on a one-stop strategy before valiantly holding off the two-stopping Haas of Romain Grosjean to claim 10th and a second successive points finish.
Afterwards Albon was quick to dedicate that point to his team, saying he'd not been aware of the magnitude of his achievement until he arrived back in the Toro Rosso garage.
"It's still a little bit weird to me because you don't really follow the race when you're doing it," he beamed. "They [the team] told me 10th and I though 'Okay that was a good race'. Then when I came in they said 'That was a really good race' so I guess it was quite good!
"I'm really happy. I guess it's just a big thank you to the team, because after FP3 it was looking a bit gloomy, shall we say, and I was a little bit downbeat. Replacing the chassis the guys did a really good job last night, so this is for them. This point is very well deserved I think."
Albon admitted it had been a tense final few laps as Grosjean, making use of fresher rubber, loomed large in his mirrors, but said it was great to prove the pace Toro Rosso had showed in Friday practice was genuine.
"It was a bit 'squeaky bum time' with Grosjean coming at the end, but I think the backmarkers played a good part in that. I was thankful that everyone was catching us and happy to hold him off.
"We were not in disbelief but a bit sceptical we were that good after FP2. I know in our briefings we knew we were good, but were we that good? But yeah, we were really good on tyres. We showed it a little bit in Bahrain – I knew we were good on tyres there too. So I'm happy."
Albon now has three points in 2019 following his ninth place in Bahrain, two more than team mate Daniil Kvyat.
Driver Of The Day vote breakdown
Albon - 17.7%
Raikkonen – 15.7%
Hamilton – 15.4%
Leclerc – 13.4%
Vettel – 7.7%