Driver of the Day Leclerc hails 'one of my best performances' as he recovers from Gasly incident for P7
Ferrari's Charles Leclerc stopped short of imparting blame for the Lap 1 incident that put Pierre Gasly out of the Styrian Grand Prix, but after recovering from P18 to P7 he branded this race 'one of the best' of his F1 career.
The first of two races at the Red Bull Ring this season began with an opening lap incident that saw Leclerc's SF21 tag Gasly's AT02, causing the AlphaTauri driver to tip Antonio Giovinazzi and Nicholas Latifi into the run-off area. Gasly was left crawling back to the pits and out of the race, Leclerc back to the pits for a new front wing followed by a sensational recovery.
READ MORE: Gasly 'really disappointed' as promising outing ended on lap 1 after contact with Leclerc
"If we look at the first lap it's been an incredible race for us and we've been incredibly quick, but obviously there's this first lap…" he said, having stopped for hards from Lap 1 and stopping again on Lap 37 for mediums, working his way up from as low as 18th to seventh.
"It basically stopped us [and forced us to do] something much, much, much better today. It was a big opportunity, the pace was incredible, this race is probably one of my best performances in Formula 1 today – apart from the Lap 1 [incident], but it's life."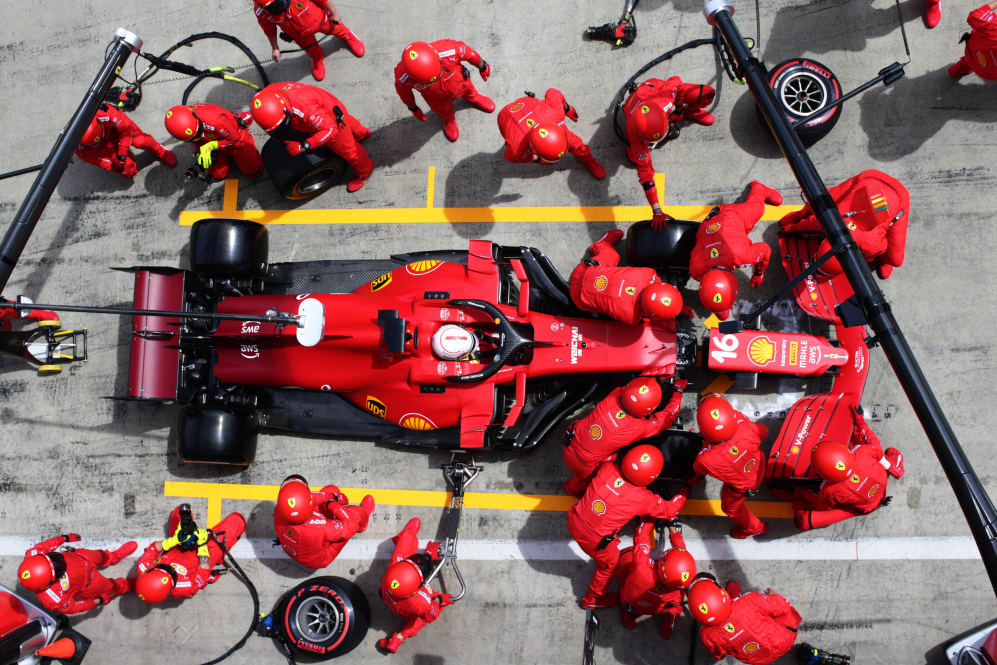 The Baku and Monaco pole-sitter was not summoned by the stewards for the incident and, asked whether anybody was to blame between he and Gasly, Leclerc said it was a "bit of both".
"To be honest I need to rewatch the images from outside," he said. I have no idea whether Pierre went a little bit to the left or I went a little bit to the right at the same time. I guess it's a bit of both, and at the end we touched."
Styrian GP Facts & Stats: 4 winless races a record for Mercedes in the hybrid era
After a terrific result that kept Ferrari in sight of McLaren in the standings, he's now looking forward to the Austrian Grand Prix next week, at the same venue.
"Yes I'm really looking forward to next weekend. Obviously today again it was really, really special… it's been a great great race pace today which was a very good surprise so yes, this is good," he concluded.