Opinion
DT'S 10 THOUGHTS… On Hungary and beyond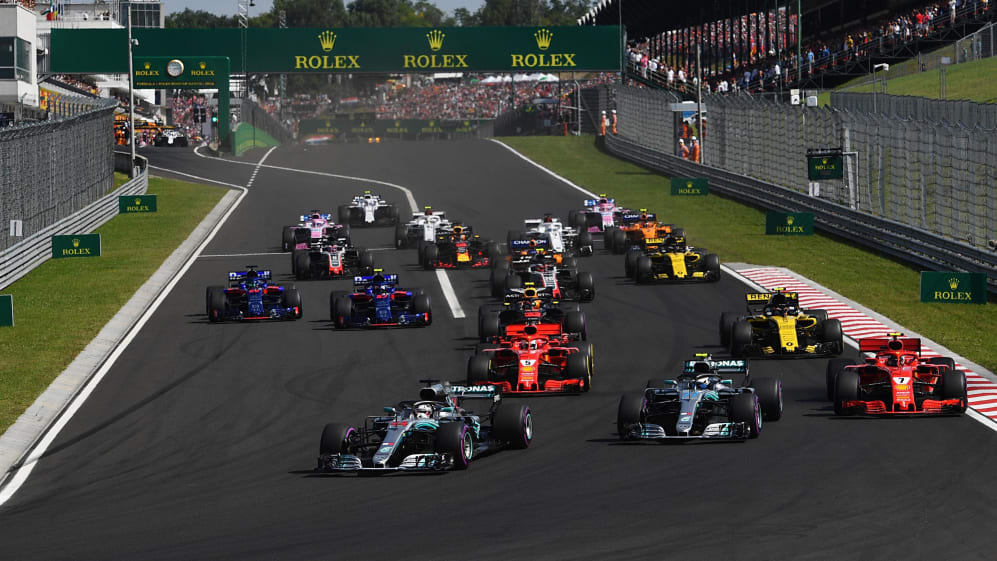 A celebrated Formula 1 journalist with more than 500 (consecutive) Grands Prix' experience, David Tremayne is one of those familiar paddock figures who has seen it all, met them all, and written about it all, over almost five decades of F1 racing. Here, he shares his thoughts after round 12 in Hungary…
1. Lewis does it again
If Lewis Hamilton put a wheel wrong en route to his 67th victory of his F1 career, it was hard to see where it happened.
By his own admission, he often doesn't bring his A game to bear until Saturday – "I don't like practice!" he chuckled on Sunday evening – but he surely brought his A+ game last Saturday as he danced on water to take his 77th pole position.
That proved as crucial as it was unexpected, as did a great start in which he lost zero ground to the Ferraris. From that point on, as he managed his ultrasoft tyres and coaxed 25 good laps out of them, he controlled the race.
Yes, he was aided immeasurably by team mate Valtteri Bottas protecting his back by fending off Sebastian Vettel and Kimi Raikkonen for so long, but along the way he made his own luck and rode it for all it was worth.
Yes, he probably wouldn't have won if Ferrari had been on pole, though he thought he could have kept them under pressure the way his car was running in the race. But the point is that he did have pole, because he was so majestic in qualifying, and that's the hallmark of a true racer.
Mercedes have a lot to think about over the summer break, what with Ferrari's inherent speed, the strength of their package and their upcoming engine upgrade. But if anyone could feel entitled to be satisfied with their own efforts in the past five races, it's Anthony Hamilton's boy.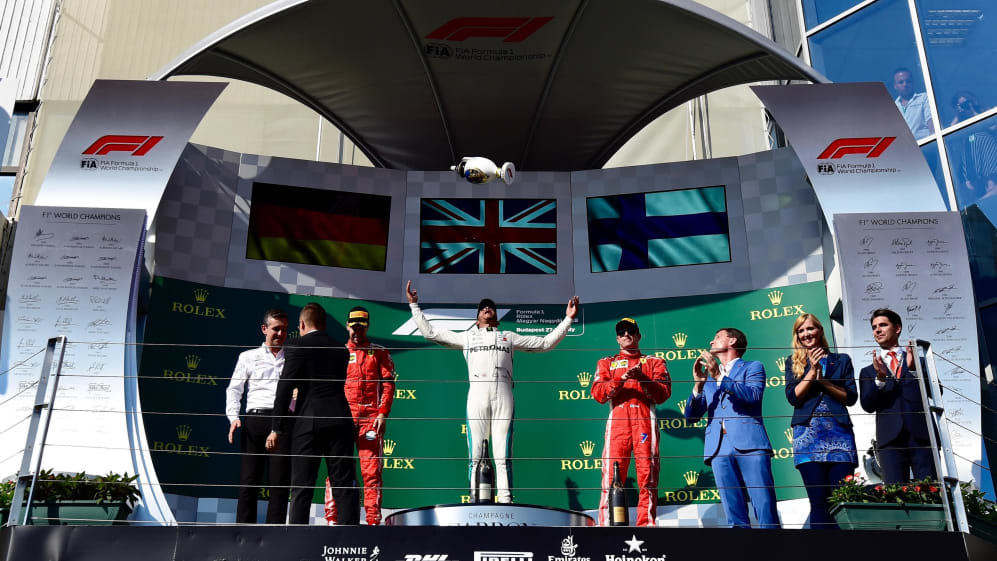 2. Were Ferrari really as quick as expected?
Ferrari were always going to be on their back foot after losing out so spectacularly to Mercedes in qualifying, and then failing to make any progress off the startline.
I tend to agree that, had they been on row one with the Mercedes on row two, the Silver Arrows wouldn't have seen which way the reds went. But having said that, there was something a little unconvincing for me about Sebastian Vettel's performance in the race.
There were many good reasons for starting on the soft Pirellis, not least because the utrasofts looked more of a gamble during practice. As it turned out they were much better than expected in the race.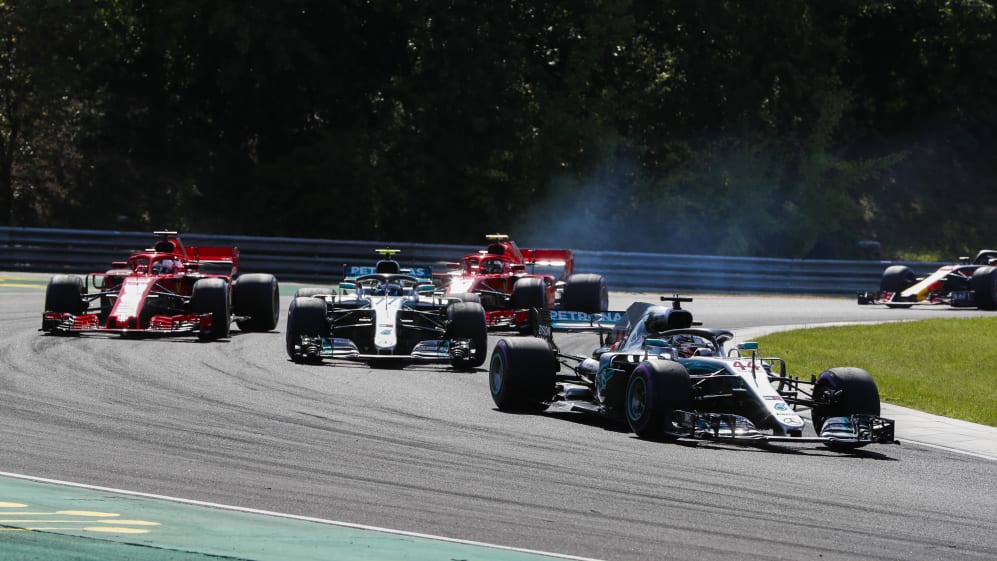 But for me, here's the thing: when Seb took the lead as Lewis Hamilton stopped for softs on the 25th lap, he didn't really use the clean air to open up much of a lead. Indeed, his 13.1s advantage on lap 26 had dwindled to 9.5s by lap 38, just before Seb made his own stop for ultrasofts. Yes, Lewis was on fresher rubber, but as we saw, the softs stood up really well.
Then I didn't think that Sebastian was really attacking Valtteri Bottas when he had his ultrasofts. Indeed, he admitted that for a time he sat back waiting for the Finn's rubber to go off. It didn't do that until the 64th lap. But surely if he waited that long, he had to know that Lewis would be so far ahead that victory was out of the question.
Seb spoke afterwards about how the performance of the ultrasofts had been a surprise – and indeed it was – but also about the effect of traffic, which can often be unpredictable in such circumstances. But I was still left feeling that, on this day and in these circumstances, Ferrari really weren't quite the menace they had been expected to be.
Food for thought for them over the summer break, perhaps?
3. Is Bottas the best wingman in F1?
I was sorry that Valtteri Bottas was upset when Toto Wolff described him as a "sensational wingman" in Sunday's race, and for a couple of reasons. The first is that I know just how much both Toto and Niki Lauda (ill with 'flu for the second race in a row) rate him, and how much harmony they feel he has brought to the team.
The second is that I thought 'Walter' drove a sensational race.
He changed to his soft tyres after 15 laps and ran on them right till the end – indeed, they were 50 laps old when Sebastian Vettel finally found a way by him. Up until that moment, he had done a superb job to keep Sebastian at bay in the early stages, and again after the German had made his own pit stop on the 39th lap. When he rejoined, the Ferrari driver was on the fastest of Pirelli's three tyre choices, the ultrasofts, yet Valtteri kept him at bay lap after lap after lap. Yes, it's hard to pass around the Hungaroring, but Ferrari had a car and tyre advantage and still Seb couldn't get the job done until the Merc's rear tyres were well and truly rooted.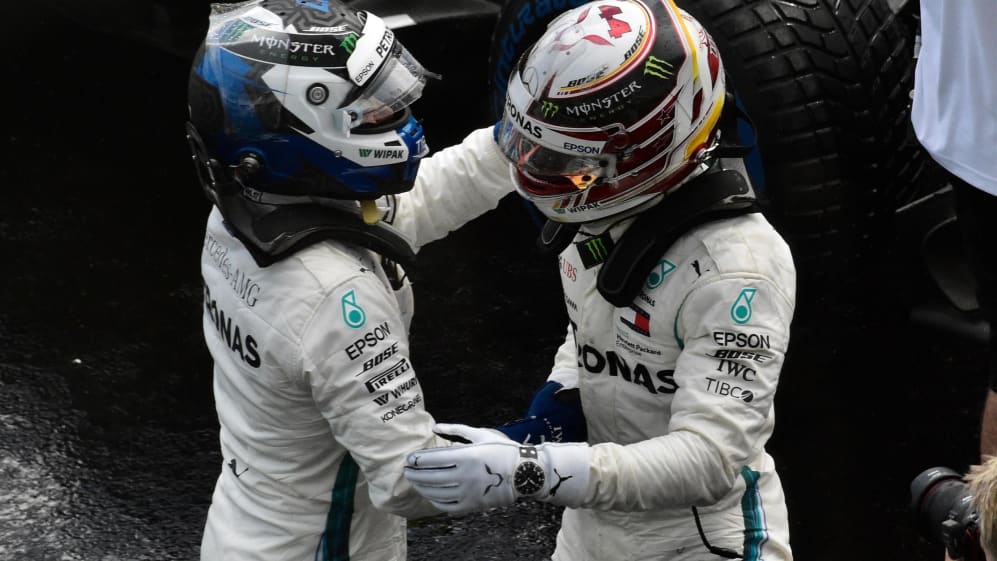 He thus played a crucial part in his team mate's fifth victory of the season. But he didn't see it that way.
"First of all, 'wingman' hurts,'' he said. "I don't see any positives in this race for me. I wanted a better result. I think we need to speak after this race.
"Right now I'm looking forward to the next weeks, and the summer break. I want to come back stronger.''
In my book, a wingman is just the sort of guy you want, the loyal and trustworthy one who has your back in a fight. Valtteri is all of that, and more. A thoroughly decent guy.
He will come back stronger, and I firmly believe that up the road to the end of the 2018 season, there is more than one victory trophy with the name on it of a man who has proved himself time and again to be a loyal team player.
4. What went wrong for Red Bull?
Red Bull should have had a much better Hungarian Grand Prix, but things started going wrong when Daniel Ricciardo's latest-spec motor broke in Germany and he had to revert to his old Spec A power unit. Around the Hungaroring, which isn't power-dependent, that shouldn't have been such a problem, but the timing of his qualifying run left him only 12th on the grid. Max Verstappen, meanwhile, managed only seventh, complaining angrily about the RB14's lack of grip and balance in the wet.
Predictably, the Dutchman made a strong start, climbing immediately to fifth despite a wheel-rubbing incident with Carlos Sainz. But he only lasted five laps before his car consumed its MGU-K.
Ricciardo, meanwhile, came through nicely from 16th – where he'd ended up after getting hit by Marcus Ericsson in Turn 1 – to fourth by the flag, albeit after a collision with Bottas in the first corner as he tried to go round the Finn's damaged Mercedes.
On paper the Red Bull looked as good as it was initially expected to be, but the team's weekend showcased what happens when small things skew you ever so slightly off course.
Small wonder both drivers go into the summer break feeling out of sorts and discombobulated.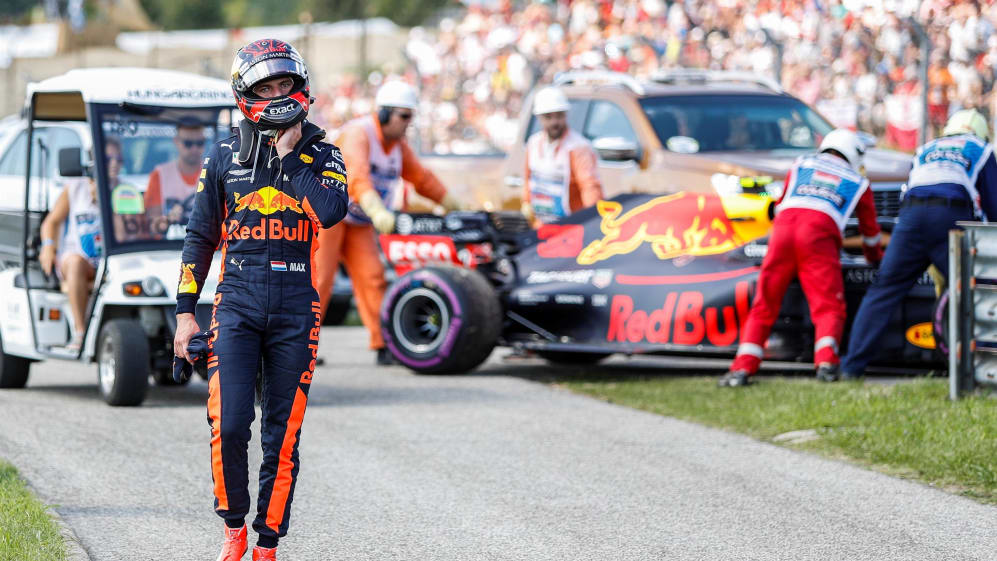 5. Gasly drives a blinder
Sixth place was a quite superb result for Pierre Gasly, and mirrored his qualifying position.
I confess I wasn't overly impressed with his F2 form in 2016, but he has changed that feeling since his graduation to F1 last year and I think and he's been doing a good job all season, albeit not always with the same result, as the Toro Rosso-Honda Honda STR13 has been up and down the grid.
This time, he again underlined his fundamental talent with a great run. At one stage during the pit stops, he ran as high as third and made his first set of ultrasofts last until the 32nd lap, then continued on his relatively lonely way on softs to the flag.
These past few races have been tough, so it was good to see Franz Tost's team emulating their performances in Bahrain and Monaco. Gasly was on the limit all the way, and thoroughly deserved his eight-point haul.
Team mate Brendon Hartley might justly have felt miffed though, because he looked a strong contender for points until losing out when he got stuck behind Sainz for a long time while the McLarens ran longer first stints. Then the mediums Hartley was given after his pit stop came up short on performance.
"I fully understand why the team split the strategies but today it didn't work out for me," he said. "I made no mistakes, I had a good start, but unfortunately no points to show for it."
Hard not to feel sorry for him. He deserved better.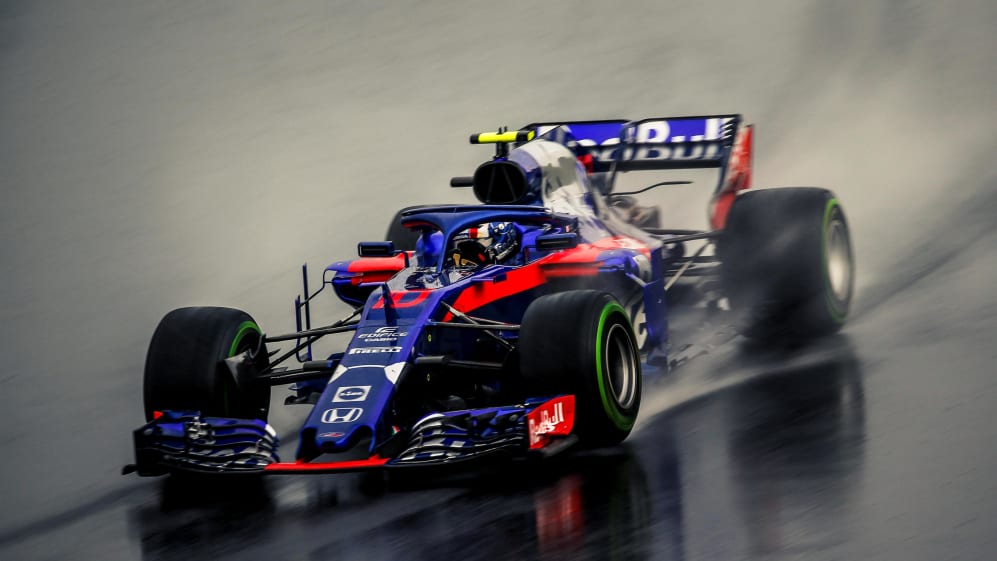 6. Haas are up there again
Gene Haas' team are really beginning to shine in 2018, and once again they were there in the points, courtesy of Kevin Magnussen in seventh and Romain Grosjean in 10th.
They ran the new Spec 3 Ferrari engine and seemed very happy with it. Kevin had a relatively quiet race, thanks partly to a clean but progressive opening lap. Romain ran as high as eighth by lap 26 just before his pit stop, but the McLarens' long stints jumped them ahead of him, and he only recovered 10th place when Stoffel Vandoorne's gearbox cried enough.
The Frenchman was adamant the VF-18 had better pace than 10th and was deeply disappointed not to fare better. But watch out for the American cars again at both Spa and Monza with that grunty motor in the back.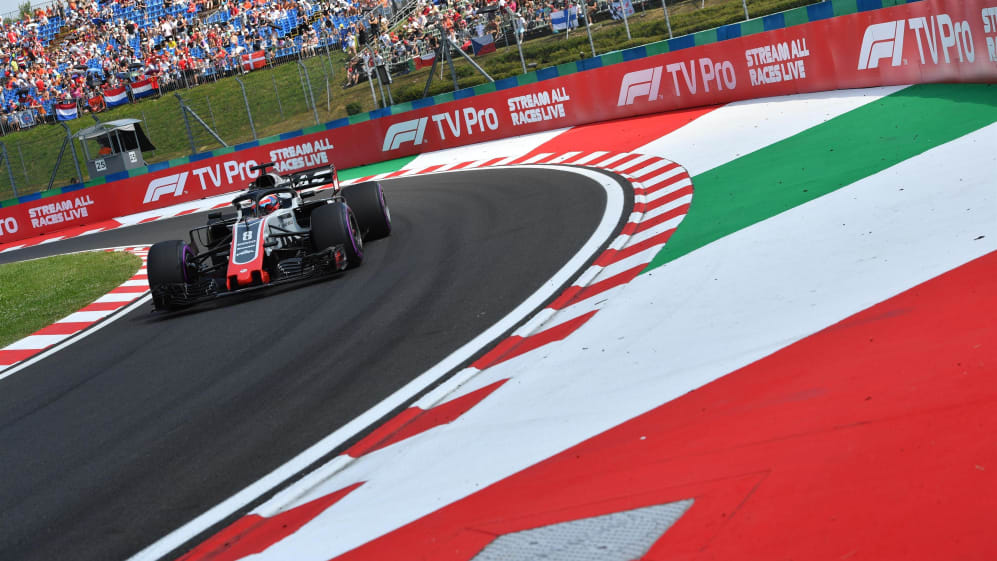 7. What happened at Renault?
With Carlos Sainz's superb fifth on the grid, Renault were entitled to hope for a great result. Instead, they had the Spaniard in only ninth place and Nico Hulkenberg down in 12th. So what on earth went wrong?
Considering where it started, Renault had a brutally disappointing race. Sainz got a reasonable start on his soft tyres from his fifth on the grid, but had a wheel rubbing from Max Verstappen in Turn 1 and was already down to eighth at the end of the opening lap. Thereafter, he struggled in the midfield traffic.
If Sainz was unhappy, so was Hulkenberg. The German struggled with his R.S.18's balance all through the weekend, but said that in any case it just wasn't fast enough.
Renault are still fourth with 82 points, but Haas cleared Force India with 66 as McLaren climbed to 52 for seventh, seven points adrift of Force India. The midfield battle isn't over yet, as fortunes ebb and flow.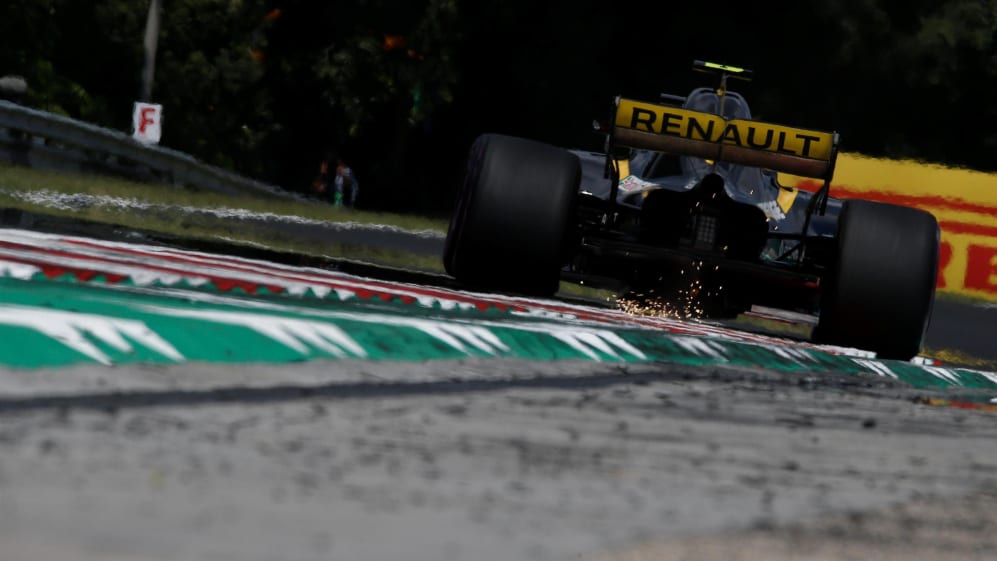 8. A horrible weekend for Force India
Force India had a truly horrible weekend in Hungary.
First there was the application in a London court for a winding up order by an undisclosed party. Then the move into administration. Then the worst qualifying performance in a while with Esteban Ocon 18th and Sergio Perez 19th. Then a clash with Chares Leclerc at the start and an uncompetitive run to 13th and 14th for Ocon and Perez respectively.
It's difficult to remember when they qualified so poorly and got such a lousy result that was not due to some form of misfortune.
I really like this team, and hope that one of the numerous buyers said to be interested in acquiring Vijay Mallya's baby succeed in doing so in time to have things slightly restructured so that they can regroup for the Belgian Grand Prix at the end of August.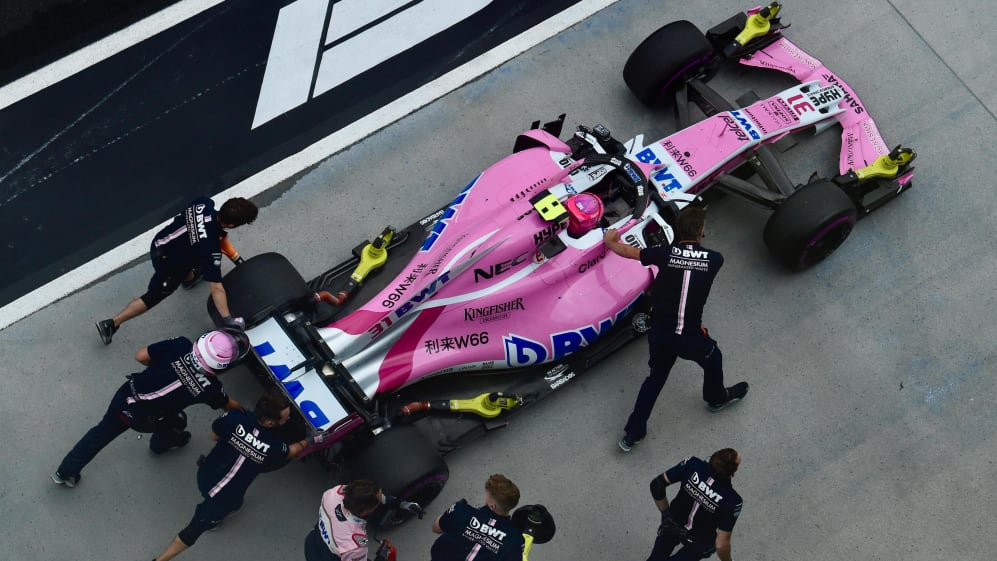 9. Orange alert
Everywhere you go these days, there are thousands of Dutch fans sporting their distinctive orange garb, and I have huge admiration for their massive loyalty and unswerving commitment. It's a big boost for F1, and I hope it won't be too long before we are back at Zandvoort watching a Dutch Grand Prix.
I just hope that they aren't going to be disappointed and that Max Verstappen doesn't have to take any grid penalties at Spa, after his apparent MGU-K failure on the sixth lap on Sunday afternoon.
For the first time, Max sounded really, really down in a profane declamation of his car and the team's policy, whatever the latter may have been.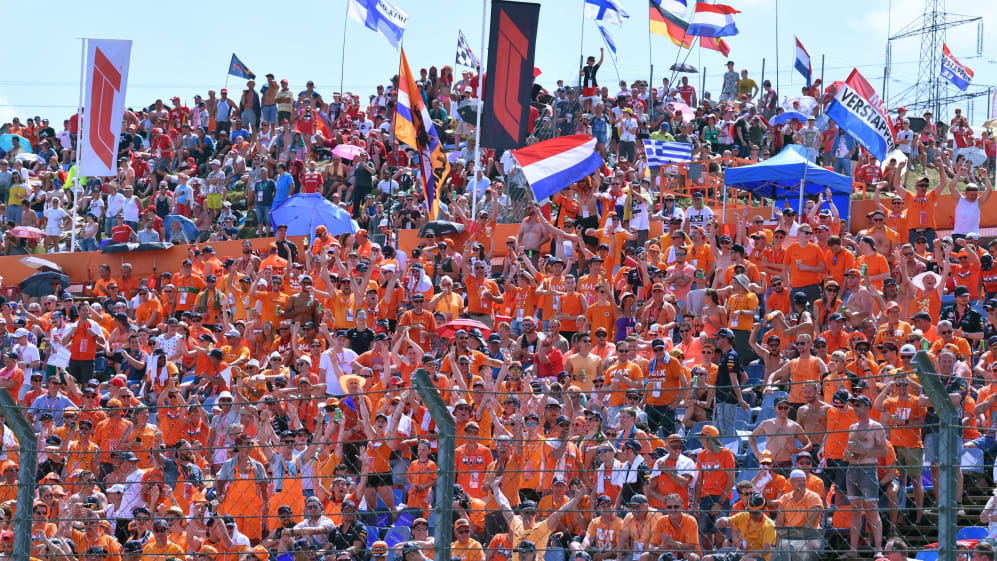 10. Why F1 needs its summer break
Do you feel Mercedes are exhausted? Somebody asked that to Toto Wolff on Saturday evening.
He smiled and replied: "Yes. You see the team on the weekends, 21 weekends a year, most of you know that. But the job doesn't stop Sunday night. Monday morning is where it really matters. 90% of the performance is made in the factory. We come back late Sunday night or early Monday morning and we have a normal office routine. That, with 21 races, is extremely difficult to manage for all of us in the team, and in other teams."
And when three of those races are back-to-back-to-back, as were France, Austria and Britain, the strain on people, especially the motorhomers who have to build and break camp and then transport it across the European continent, and the mechanics, is immense.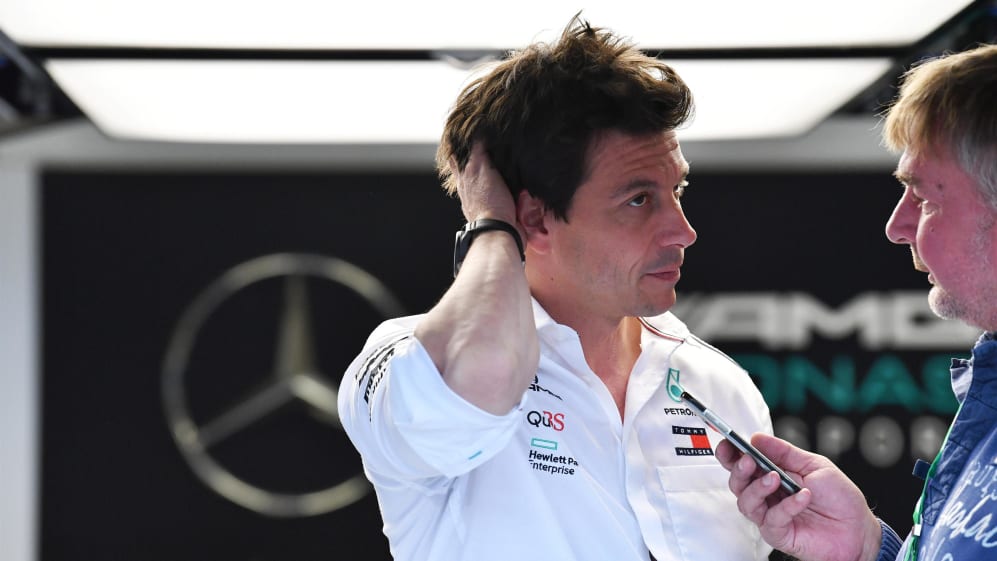 A lot of people have enjoyed the hectic schedule and spoken of getting a buzz from it, and to an extent that's what racing is about. But just as the cars need to be replenished with fuel, so people need a break, time with family and friends, and just to get away from things for a while.
It might take up most of August, but the summer break is a crucial part of the season for everyone involved in the sport. The calm before the storm of the second half, with all its flyaway races.