Opinion
DT'S 10 THOUGHTS… On Austria and beyond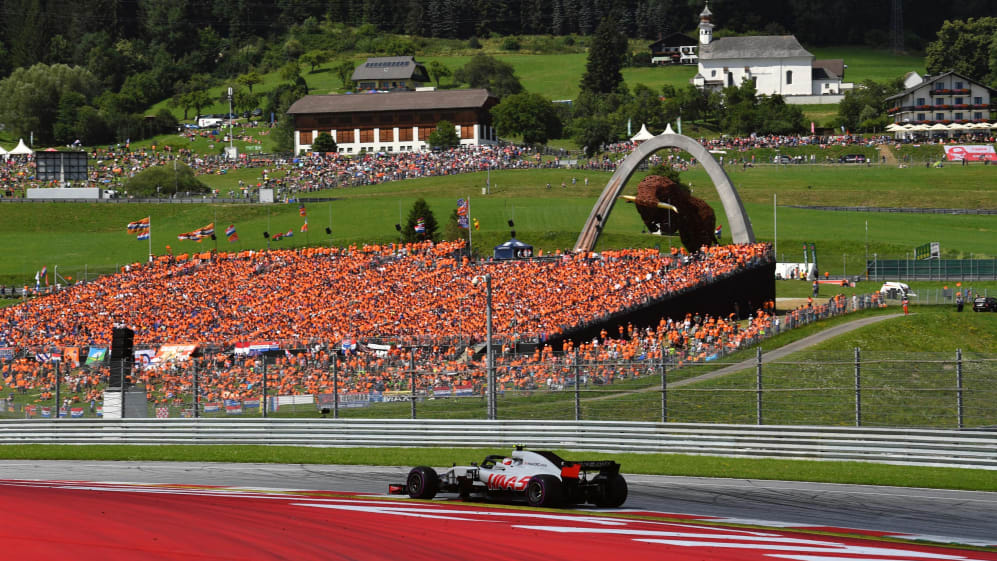 A celebrated Formula 1 journalist with more than 500 (consecutive) Grands Prix' experience, David Tremayne is one of those familiar paddock figures who has seen it all, met them all, and written about it all, over almost five decades of F1 racing. Here, he shares his thoughts after round nine in Austria…
1. Verstappen maxes his opportunities
Could Max Verstappen have done a better job in Austria?
I seriously doubt it. Striking back in the only way he knows how, the Dutch nonpareil silenced his critics as he barely put a wheel wrong. He made a great start, took advantage of the three abreast antics of the three cars ahead of him on the run to Turn 1, then jumped one of them around the lap – applying a little bit of muscle when needed – to position himself perfectly for what would follow.
He made the most of great team strategy on the 15th lap, then went quickly enough to put Lewis Hamilton and Mercedes under pressure, and took the lead when they pitted. Thereafter he kept his rubber alive when team mate Daniel Ricciardo could not, and never got flustered when the Ferraris were setting fastest laps as they relentlessly hunted him down.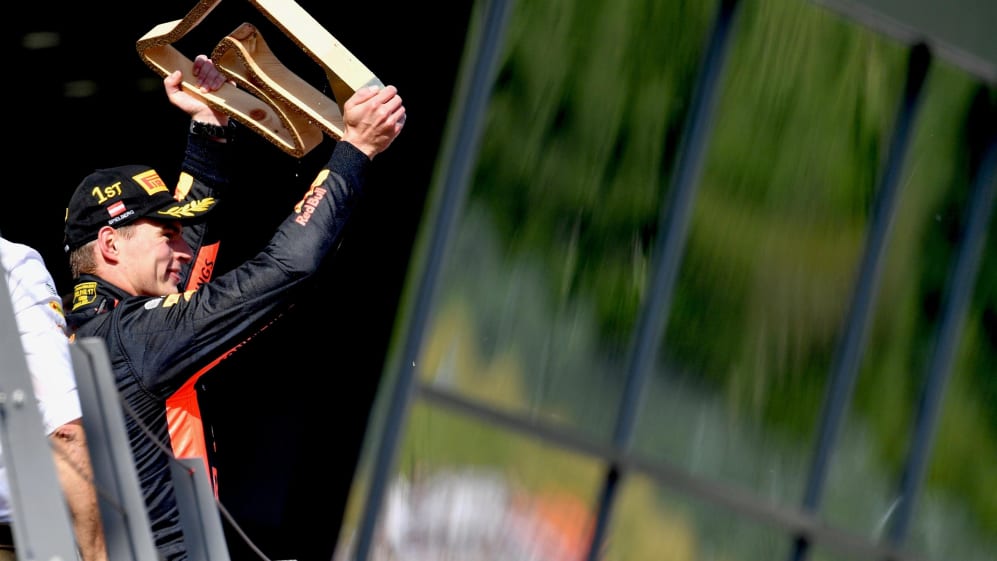 Every now and then Max does some silly things – witness his accident at Monaco this year which mirrored that in 2016. But when he gets it right, he's scarily composed.
Austria gave him his first win of the year, and was the first-ever for Red Bull at team owner Dietrich Mateschitz's home track. And you wonder why Red Bull love him.
2. Ferrari's fumbled chance
Ferrari might have felt entitled to feel robbed in Austria. After all, had Sebastian Vettel started in his rightful qualifying place – third on the grid – things could have been very different in Turn 1.
But actually, the team fumbled a possible catch. Seb got the three grid-place penalty for impeding Carlos Sainz in Q3 because nobody on the team let him know the Spaniard was on the warpath, and because he wasn't paying enough attention himself to his mirrors.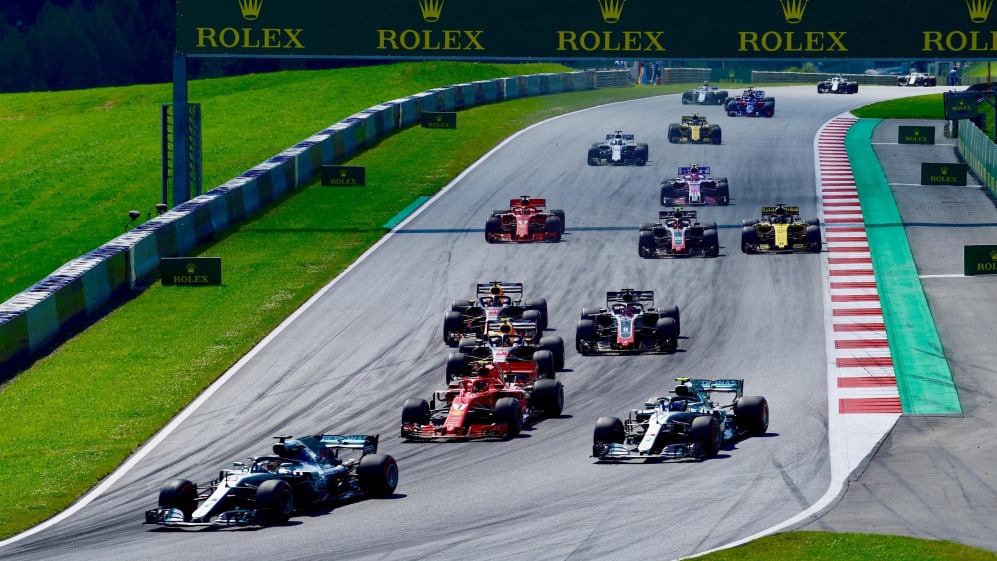 And had Kimi Raikkonen not been quite so enthusiastic on the first lap, he might not have let Max Verstappen get ahead, in which case he would have been the beneficiary of the Mercedes drivers' subsequent mechanical woes.
Then there was Seb's admission that he was over-cautious in the early going, and that he left it a bit late to start pushing hard.
Hindsight is always 20/20 vision, bit it would be interesting to be a fly on the wall in the team's post-race debrief.
3. Return of The Iceman?
For all that, it was a great day for Kimi. I've been the first to criticise the veteran Finn for apparently going off the boil and seeming to turn up with less than 100 percent commitment at times. And I confess that l'd like to see Charles Leclerc get his seat in 2019.
But on Sunday he looked more like his old self: confident, thrusting and aggressive – and fast. The guy who turned heads with Sauber back in 2001.
And I was really pleased that he finished second, taking the fight to Max, and that Ferrari resisted the temptation to tell him to back off so that Sebastian could garner another three valuable world championship points.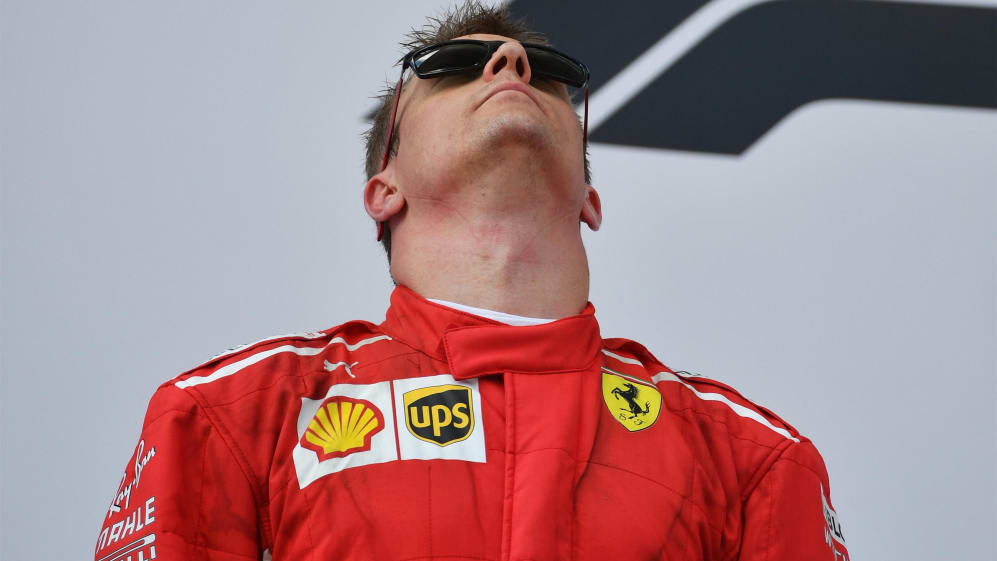 4. Time for a rethink at Mercedes
Channel 4 pundit and former F1 racer Karun Chandhok is a very good observer of the current scene, and he pointed out on Sunday evening that this was the fourth time this year that Mercedes have bungled their strategy.
With both Silver Arrows failing to finish for the first time since Barcelona 2016, where Lewis Hamilton and Nico Rosberg collided on the first lap, it was easy to forget the hurt in Lewis' voice when he realised that he'd been left out by his team as all his major rivals made their pit stops on the 15th lap under the Virtual Safety Car occasioned by his team mate's demise. Yet again, he knew he was going to lose, and said as much. Mercedes had let a win slip away.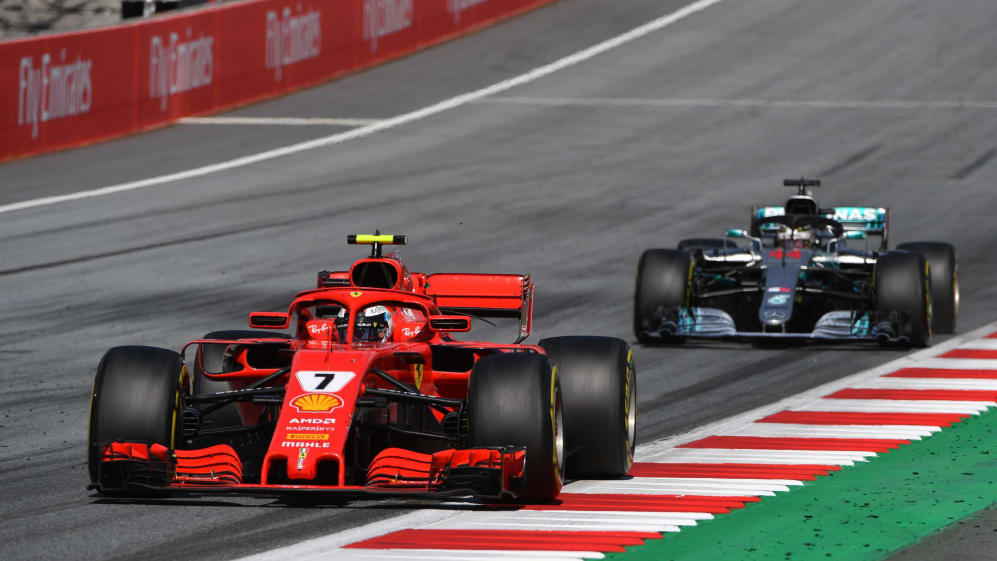 If I were him, I would be very concerned, not least because in Paul Ricard recently he said that the self-critical meetings Mercedes have been having of late, in which everyone looks at everyone else and says what they think, do not appear to have got to the nub of an ongoing problem. And I'd be wanting a more convincing answer from Toto and Co. than, 'Oh, we got it wrong.' It's time they found out why they are getting it wrong, and did something about it. Quickly.
5. Vowles owns up
Having said that, hats off to James Vowles. Not only is he a decent, likable guy, but he is honest with himself and immediately took the blame for Mercedes' pit call strategy. Honesty with one's self in life is like torsional rigidity in a race car chassis: if you don't have it, it doesn't matter what inputs you make, they will always be compromised.
To stand up and take it on the chin, publicly, especially after so many people have witnessed the problem on global television and heard your admission, is the mark of the sort of guy you'd want standing at your back in any fight.
Good on you, James.
6. Points on the board for RoGro and a great weekend for Haas
Remember how awful you felt watching the wheelnut problems which cost Kevin Magnussen and Romain Grosjean fourth and fifth paces for Haas in the Australian Grand Prix? Well, eight races later, Gene Haas' boys finally got those positions in Austria, after a great weekend in which they showed Red Bull-worrying pace in quali.
It was good to see RoGro getting a decent result – the team's best in their two and a half year career – after his recent run of silly errors, and it's always good to see Old School racer Kevin up there. Their haul of 22 points was Haas' best collective result too, and hoisted them above Force India and McLaren in the constructors' stakes, which was a great way of celebrating their 50th race. All in all, a great afternoon's work.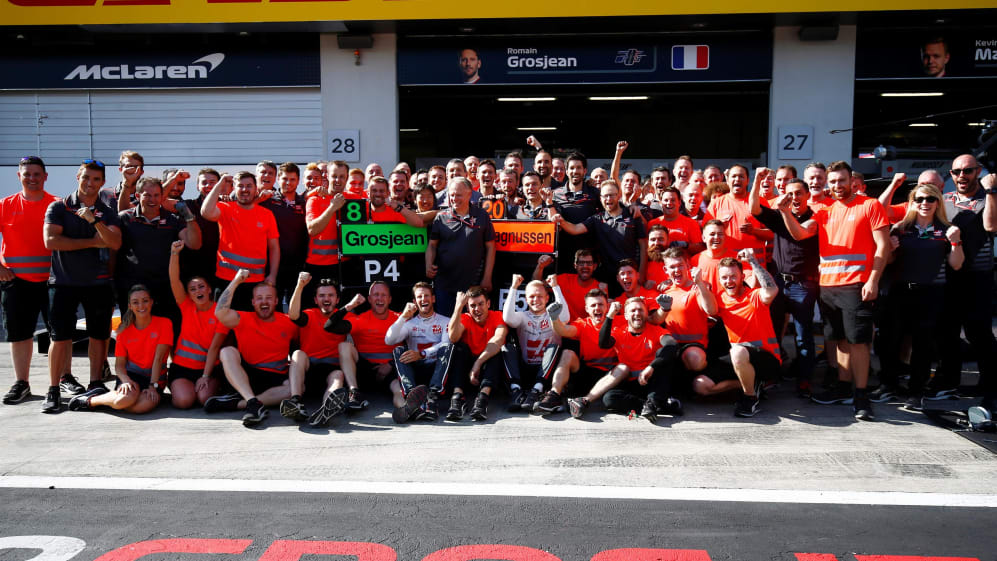 7. Alonso's stealthy comeback
Fernando Alonso didn't get a lot of television coverage on Sunday. But though his race was unobtrusive, it was also awesomely effective.
After opting to run an old-style front wing and an old-spec MGU-K on his McLaren MCL33, he started from the pit lane instead of 13th on the grid, and hauled the papaya orange car up to eighth, with a series of fast and clean overtaking moves that underlined yet again just what class he has.
He admitted that points were a surprise, but they were also a much-deserved reward for a fine performance that showed that the McLaren isn't as bad as some think on this sort of track.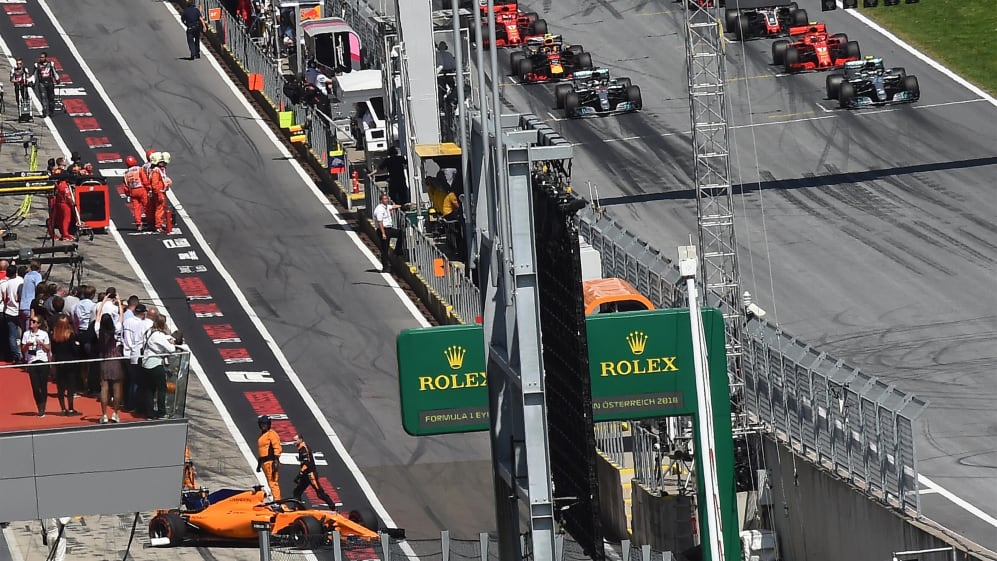 8. The other Sauber driver grabs some headlines
Well done Marcus Ericsson! I've written a mini book of praise on Chares Leclerc so far this year and we are only nine races into the 21. So it's good to be able to say that the oft-overlooked Swede had a strong race this weekend.
He had similar pace to his team mate – his fastest lap was actually a fair bit quicker at 1m 08.216s to 1m 09.006s – and they were racing each other every bit as hard as they were a struggling Pierre Gasly in the closing stages.
Marcus was told he could pass Charles on the 67th lap to have a run after the departing Fernando Alonso, and though he couldn't keep pace with the fleet Spaniard and by agreement had to surrender ninth place on the final tour, his was an honourable performance that must have been a major boost to his confidence. Nice to see that.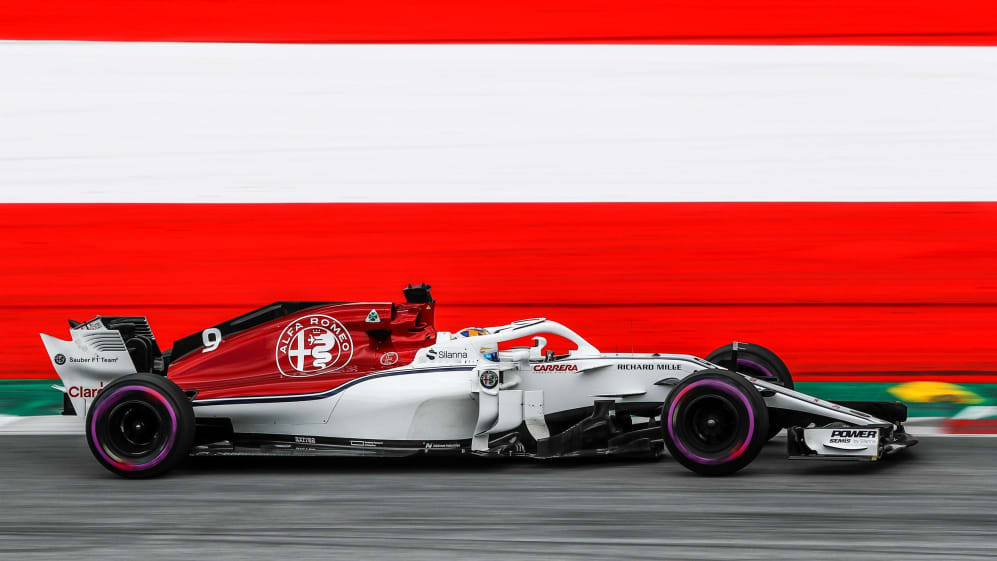 9. British drivers on the F1 radar
Heading into Silverstone, now is a good time to take stock of the British racing scene. And the good news is that there are several very talented young Brits making names for themselves in the lower ranks.
Lando Norris looks like he's well on his way and is tipped to drive a McLaren next year after being linked recently with a possible ride at Toro Rosso. He's the reigning European F3 champion and already a winner in Formula 2. George Russell is the reigning GP3 champion, and likewise a four-time F2 victor who now leads the championship from Norris. And Jack Aitken has also won an F2 race this year as Russell's partner. It can only be a matter of time before Alex Albon, who has been strong with DAMS all season, joins them in that elite.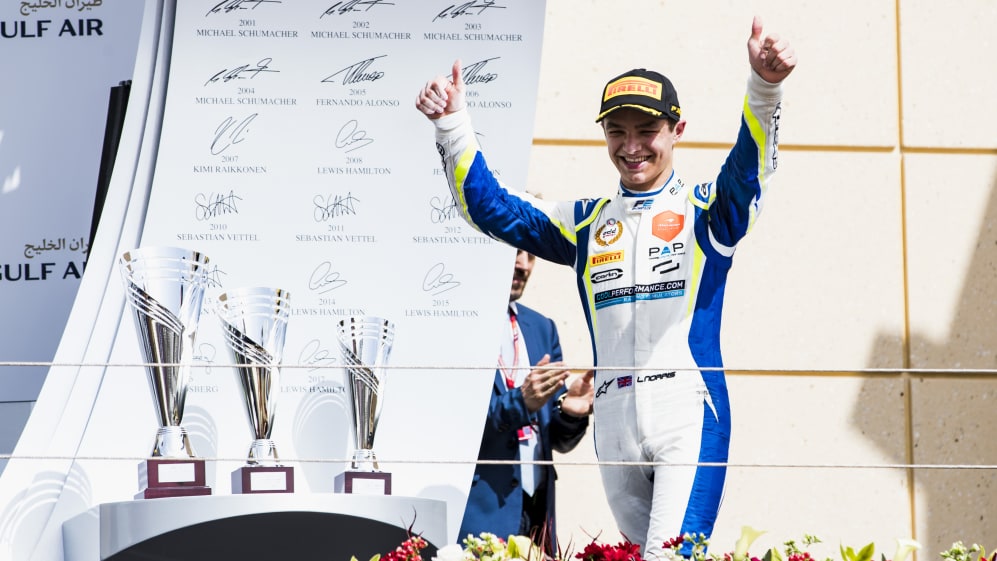 Callum Ilott has shown his resilience after being dropped by Red Bull. The Ferrari Driver Academy member has proved that he can win in European F3, and has won two GP3 events already this year, last weekend in France and here in Austria, to lead the series. Team mate Jake Hughes, having won two years ago with DAMS, also reached the chequered flag first in Spielberg. Then there's Dan Ticktum, who went from hospital to the top step of the podium recently in Norisring, and is making a big name for himself in European F3. Keep an eye on all of them.
10. Will we witness the rebirth of the Osterreichring?
The Red Bull Ring is a great facility. It may have only seven corners, but as Lewis and Sebastian admitted after qualifying, it's still easy to make mistakes. Overtaking isn't easy here, but it isn't impossible, either, as was demonstrated many times in the F2 and GP3 races.
I like what Dietrich Mateschitz has done with the place, and the scenery is outstanding. I also like the fact that the track nestles between the old Zeltweg airfield, where the early Austrian Grands Prix were run, and what remains of the majestic Osterreichring, which superseded it.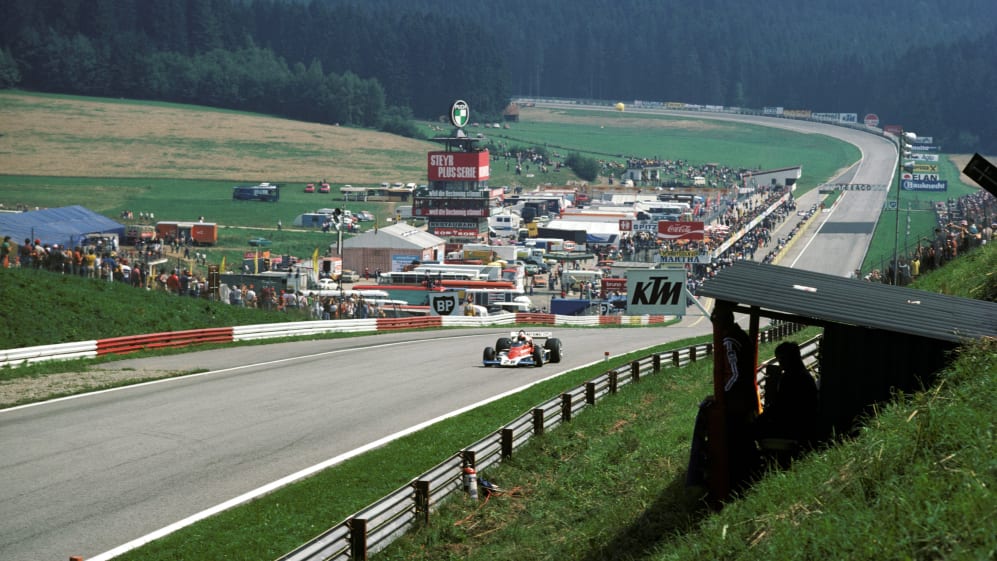 That circuit rated together with the old Nurburgring and Spa-Francorchamps as one of the great F1 tracks, and the good news is that Didi is thinking of extending the Red Bull Ring to what it was back then. Now that would make a truly awesome venue…
Watch full F1 Race replays or Highlights on F1 TV Access. Sign up now. Replays only available in certain regions (view full F1 TV Content Schedule here)*