Opinion
DT'S 10 THOUGHTS… On Canada and beyond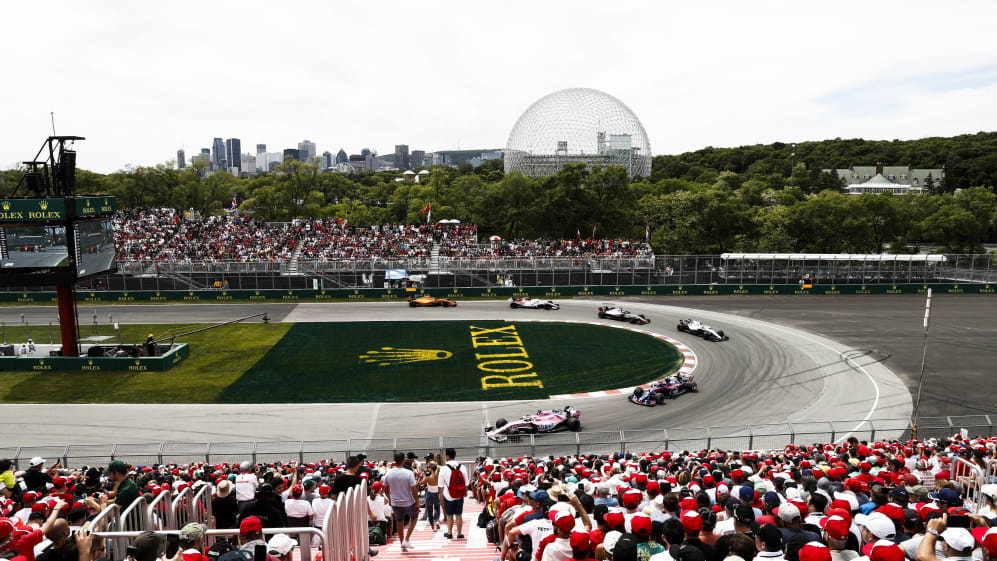 A celebrated Formula 1 journalist with more than 500 (consecutive) Grands Prix' experience, David Tremayne is one of those familiar paddock figures who has seen it all, met them all, and written about it all, over almost five decades of F1 racing. Here, he shares his thoughts after round seven in Canada…
1. Where did Vettel's dominance come from?
Okay, I put my hands up and admit it. I did not expect Ferrari to win here, and I was astonished by Sebastian Vettel's domination of the race.
Weren't you?
I'd rather started to think that they had lost a bit of pace, figuratively and literally, since the misfortune in Baku. Then in Spain they struggled with their tyre temperatures the way that Mercedes have been. And in Monaco, their healthy car was beaten by an underpowered Red Bull.
But in Canada they just got everything right after a bit of a tricky start on Friday, and neither Mercedes nor Red Bull did. A new floor and revised bargeboards helped, and though their advantage over Valtteri Bottas' Mercedes may have been small – perhaps not much more than a tenth of a second per lap – by the time you multiplied that by 70 laps you pretty much had the difference between the German and the Finn at the finish line.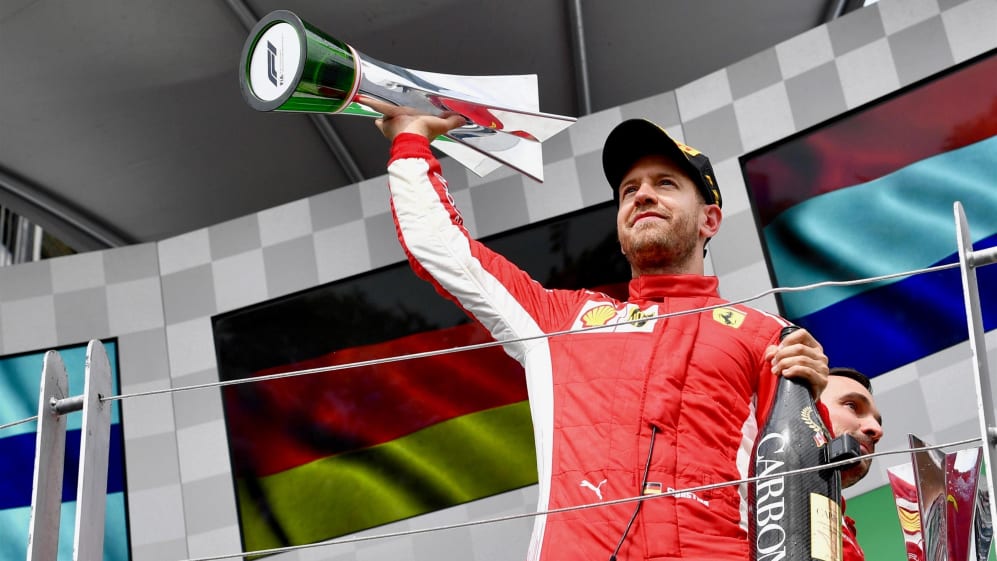 The other key aspect was fuel consumption. It's always high on the Circuit Gilles-Villeneuve, but after Seb made his perfect start and restart, he was able to control the early going and to carry out much valuable fuel saving at the same time. Mercedes were pushing hard then to keep up so had to save fuel towards the end of the race, denying Bottas the chance to launch a consistent challenge.
It was the 40th anniversary of Gilles Villeneuve's maiden victory for the Scuderia here, and the first since Michael Schumacher back in 2004. No, I wouldn't have thought it had been such a long drought either.
There was a rather nice symmetry to all of that, I thought.
2. Bottas' elbows getting sharper
What must Valtteri Bottas do to win a race? My answer right now would be not a lot more than he already is. The Finn was on superb form all weekend, and just a reduction in lap time of 0.094s would have won him the pole. In the race, he was Sebastian Vettel's only real challenger, and though he couldn't really take the fight to him, he did everything he could to keep him honest.
He was back to the strong form he showed prior to Spain and Monaco, and his was the faster Merc. And I liked the way he got his elbows out with Max Verstappen in Turns 1 and 2 at the start.
People think that because he is pleasant and polite that he's a bit of a pushover, but he proved then that he isn't. And I'm told that Niki Lauda says that although he might not look it, he can be a tough guy who never shies away from speaking his mind when occasion demands it in team meetings.
So I'd say that right now all he has to do to win is to wait for his luck to change for the better. If there is any justice, that won't take long. Victory in the French Grand Prix, perhaps?
3. Max keeps his head
No wonder Max Verstappen was smiling quite happily in the post-race press conferences, even though he only finished third. The Dutch nonpareil had redeemed himself nicely all through the weekend, after his dramatic head-butt comments in Thursday's press conference.
He was fastest in all three practice sessions in his Red Bull with its upgraded Renault powerplant, second in Q2 and third on the grid after another great lap in Q3. And he so nearly beat Valtteri Bottas for second place at the start. "I'm not sure he heard me coming, but he would have felt me," the Finn grinned, after they rubbed wheels.
Whether running the hypersofts in Q2 and thus starting on them was the right thing to do, Max pushed them hard and had to pit early, then made a set of supersofts last another 54 laps. Yet he was able to set the fastest lap right at the end. His race was fast, clean and he never gave up. What more could Red Bull have asked?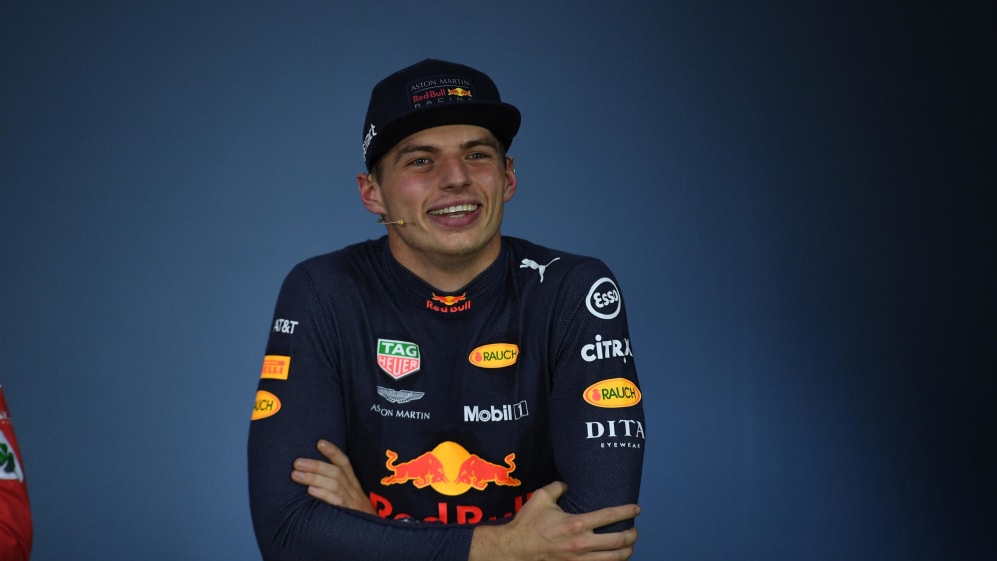 4. Lewis looking at the long game
On the face of it, Lewis Hamilton's lack of pace in qualifying and the race was manna from Heaven for detractors who wonder which head he will have on from race to race. But there were some unseen troubles that beset his weekend.
He had a rear brake problem in qualifying and his engine suffered a power dropout as early as the second corner on the first lap. It transpired that an unidentified problem had caused it to start running too hot, and the problem was rectified by removing some bodywork louvres as he made an earlier than intended pit stop after only 16 laps.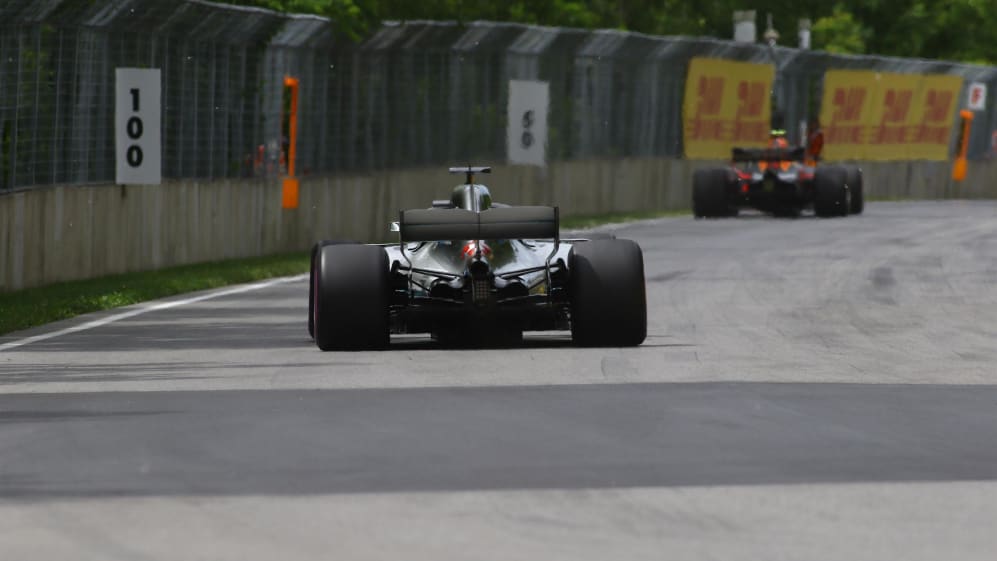 Thereafter his pace picked up but the damage had already been done in terms of time lost, and he spent the rest of the race scared that the power unit was about to break any lap.
"It was an unforeseeable issue," he said. "I sit here sure that over the next couple of days I'll feel more pain after a poor weekend, but on the other hand it could have been a DNF so I'm just grateful that the engine was okay and went the distance. Later in the season, in 10 races' time, I might be very happy that we finished fifth here."
A four-time world champion, he isn't slowing down but he is getting ever more philosophical about setbacks, while remaining just as determined to overcome them.
5. Sensible stewarding
Two incidents, two sensible stewarding decisions. I like the way these things are working out these days on such matters.
The sheer violence in the incident between Lance Stroll and Brendon Hartley was shocking, and it would have been easy to attempt to allocate penalties. Instead, stewards Emanuele Pirro, Gerd Ennser, Jose Abed and Paul Cooke deliberated quickly and effectively, and for me it was the right decision to declare that no further action was necessary. Likewise with the incident involving Carlos Sainz and Sergio Perez in Turn 1 on the restart on lap four.
There is a policy these days to minimise penalties so that drivers can race, and to declare both incidents racing accidents was absolutely correct in my mind.
6. Leclerc continues to show his class
Another race, another battle between Charles Leclerc and Fernando Alonso. And once again the young Sauber driver was able to hold the Spaniard at bay calmly and neatly, putting his car in just the right places for lap after lap without looking flustered or getting ragged.
In the end, the McLaren pilot got the overcut on the 19th lap after their pit stops, but once again the Monegasque had shown his mettle and you can bet that Alonso took notice and made some further notes in his mental file. When the McLaren wilted with a broken charge air cooler pipe, Leclerc came through to score yet another world championship point and underscore yet again his reputation as the sport's best current young rising star. I'm finding watching his progress an absolute pleasure.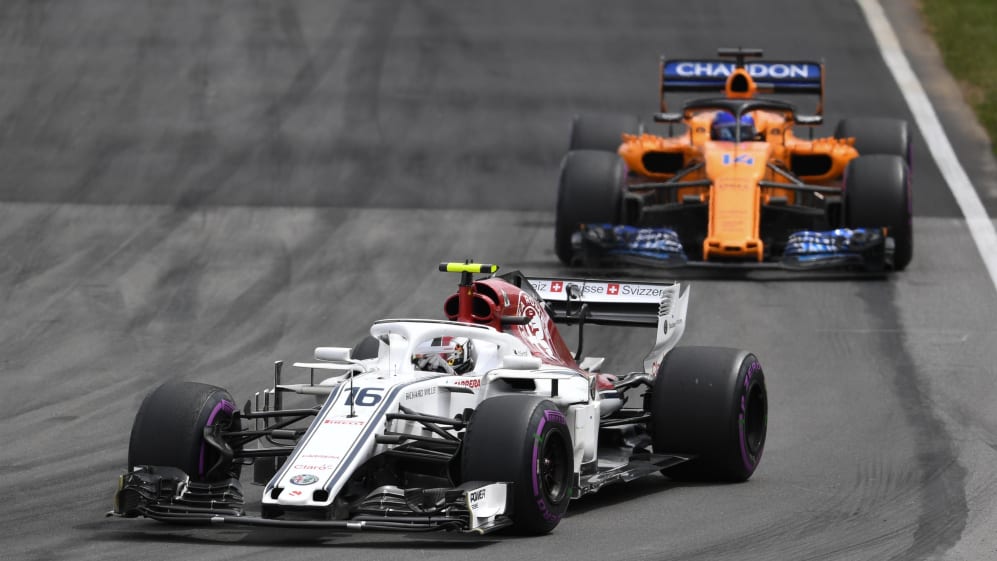 7. New look for the Circuit Gilles-Villeneuve
The first stage of the redevelopment of the Circuit Gilles-Villeneuve was evident with the extended pontoons which enabled the paddock to be widened and team hospitality buildings to be enlarged. It was a neat bit of work which achieved its goal without losing the intimate nature of the original layout, which was such an engaging feature of the place.
Soon after the race, the long outdated pit buildings are scheduled to be demolished and a dramatic new structure will be built in time for the 2019 race. I quite like the old building, but the development is a welcome sign of Canada's commitment to F1.
Canada is one of my favourite places for all manner of reasons, and I couldn't be happier that F1 have a long-term deal with the government and city of Montreal and race promoter.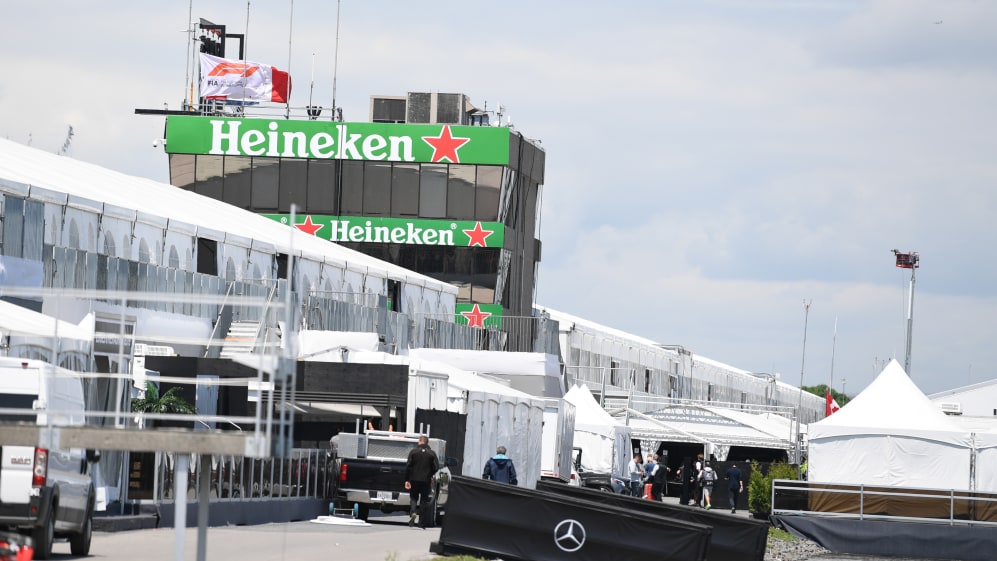 8. Jacques pays tribute
Speaking of the track named in his honour, the 2018 event marked the 40th anniversary of Gilles Villeneuve's first Grand Prix success, which took place on the Ile Notre-Dame in front of his admiring fans. Back then the Canadian Grand Prix was held in October, and Gilles looked like he was freezing as he stood on the podium in his overcoat.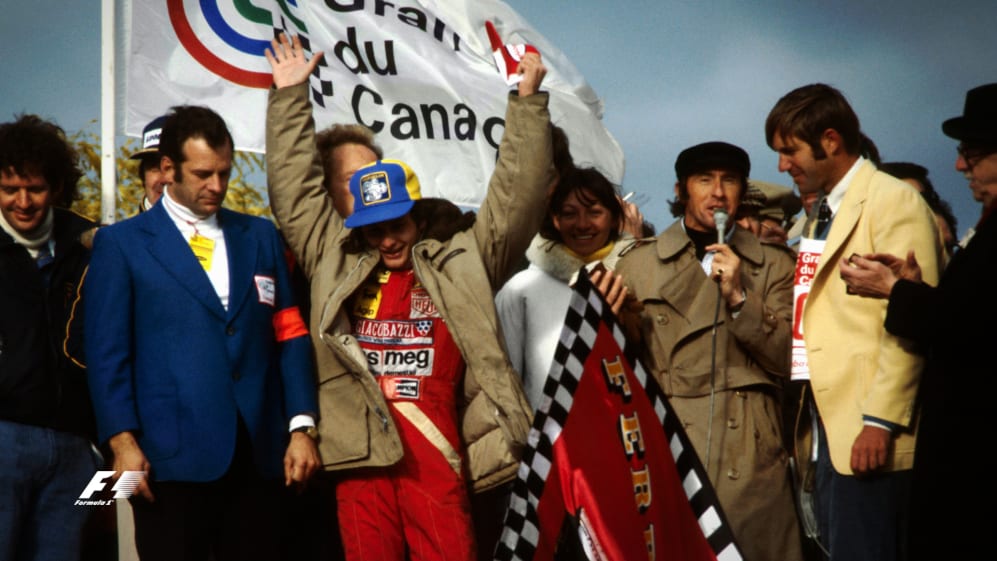 There was a poignant moment on Sunday morning when son Jacques, the world champion in 1997, demonstrated the Ferrari 312T3 in which his father had won that race, and there was further emotion not just in Sebastian Vettel's victory for the prancing horse, but in the tribute he paid to Canada's greatest F1 racer.
Remembering its glorious past is a key part of the sport, and made for a wonderful weekend.
9. Sebastian qui?
A friend and I made the trek out to both Mont Tremblant, where the 1968 and 1970 Canadian Grands Prix were run (see picture below), and to the Musee Gilles Villeneuve in Berthierville, the legendary Quebec driver's home town. We conducted a quick little vox pop to amuse ourselves and to test her contention that though Montreallers love the race for two weeks of the year, there is more promotional work to be done. She's right.
Most respondees asked to name an F1 driver struggled a little before saying either Jacques Villeneuve or Michael Schumacher. Lewis Hamilton was the only current generation racer to get a mention – but then he has won the race six times!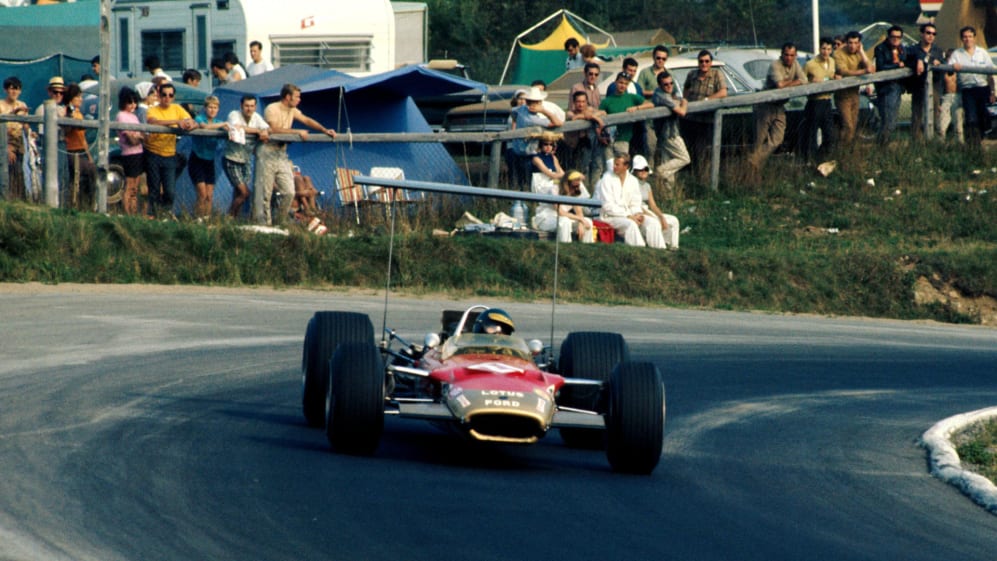 10. Let's hope the raft race is here to stay
The raft race has long been a feature of F1 in Canada, thanks to the proximity of the old Olympic rowing basin. Revived last year when McLaren won, this year it was again a tense race initially between the Woking team and Williams, which had a nostalgic feel to it.
All teams received identical equipment – 10 floats, wooden pallets, rope and tie wraps, plus life vests and paddles – and had 30 minutes in which to assemble them into a raft.
McLaren were involved in a kerfuffle after crossing the basin to pick up their passenger neck and neck with Team Willie, and thus stalled momentarily, leaving Williams to triumph over the F1 boat as they recovered to third.
As a team building exercise there is probably nothing better, while team principals and land-based crews amused themselves spraying them by various means with hose pipes and super-soakers, or lobbing plastic balls from T-shirt guns.
The race died out in the '90s, but reviving it last year was an inspired idea that shows the sport can still have fun and laugh at itself by indulging in massive aquatic slapstick.