Opinion
DT'S 10 THOUGHTS… On Germany and beyond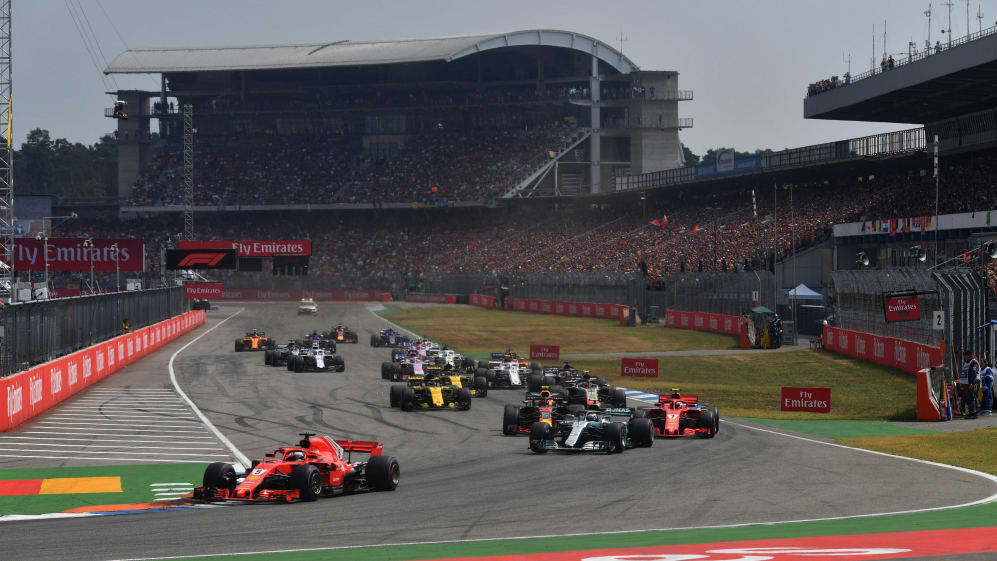 A celebrated Formula 1 journalist with more than 500 (consecutive) Grands Prix' experience, David Tremayne is one of those familiar paddock figures who has seen it all, met them all, and written about it all, over almost five decades of F1 racing. Here, he shares his thoughts after round 11 in Germany…
1. Hamilton bounces back - again
What is it about adversity that brings out the best in Lewis Hamilton?
After a brilliant 66th victory, he admitted that his ability to come from behind was honed by the scruffy All Kart his father Antony first bought him, which was lovingly rubbed down and resprayed but still resembled a four-poster bed. He explained how he'd start near the back and have to wriggle his way through, and how he learned the hard way how to do that.
"Driving from the back is much more fun that driving from the front," he said on Sunday evening, meaning that fighting through is much more fulfilling than running away from everyone.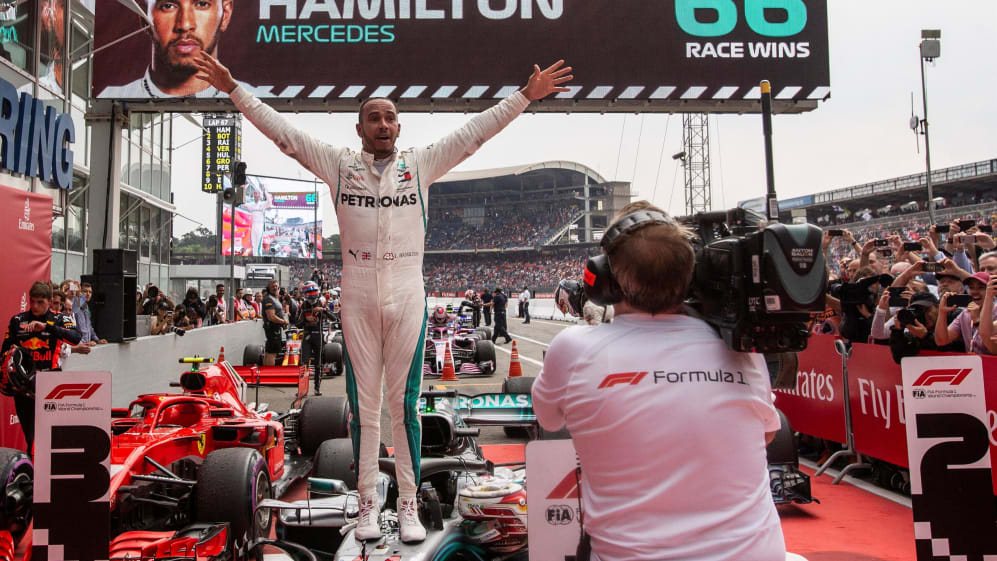 Small wonder that he felt that his latest extraordinary win was every bit as good as Silverstone 2008, and most likely better because on this occasion he didn't make any mistakes.
In this wonderfully topsy-turvy season, he turned things on their head again thanks to his never-say-die attitude and his belief that you never stop pushing. It was a champion's drive.
2. Is Vettel still vulnerable under pressure?
To some people there was something comical about the way Sebastian Vettel kicked the gravel into which he had inadvertently sent his Ferrari while holding a 9s lead on the 52nd lap of his home race.
It seemed petulant until you put it into perspective and reminded yourself just what is at stake, with the German and Hamilton both battling for a fifth Formula 1 world title this season.
All it took was a little twitch from his Ferrari when he was going through the stadium section, and suddenly his race was over as he speared involuntarily into the tyre wall. At a stroke, 25 points went out the window.
Worse still, they went into Hamilton's pocket, turning Seb's own pre-race eight-point advantage into a 17-point deficit. And the incident again raised questions about his vulnerability to mistakes under pressure, though on this occasion the error seemed unforced.
"I was in the barrier, and I realise I don't get out from there, so how do you process that?" he asked, almost as if asking himself. "I don't think it was a huge mistake, but it was a huge impact on the race because we retired. But it's not like tonight I will have difficulties to fall asleep because of what I've done wrong.
"It's disappointing because up to that point everything was sweet. It was a very positive weekend, just one of those moments, and my mistake. Apologies to the team, they did everything right and I had it in my hands. Small mistake, big disappointment."
He made a brave stab at taking it on the chin. But perhaps this was another prompt for Ferrari to promote Charles Leclerc next year to partner him? On Saturday morning Seb beat the rookie's wet-weather Sauber time by just 0.046s, then spun trying to better that. Charles, meanwhile, went nearly a second faster on his next lap…
3. More twists and turns in the driver market
The German weekend was a good one for driver announcements, with the entirely expected confirmations of both Lewis Hamilton and Valtteri Bottas at Mercedes.
The world champion has signed a two-year deal and that makes sense because, as he said, so much may change with F1's structure by 2021 that (although he still expects to be with Mercedes thereafter) he didn't want to paint himself into a corner.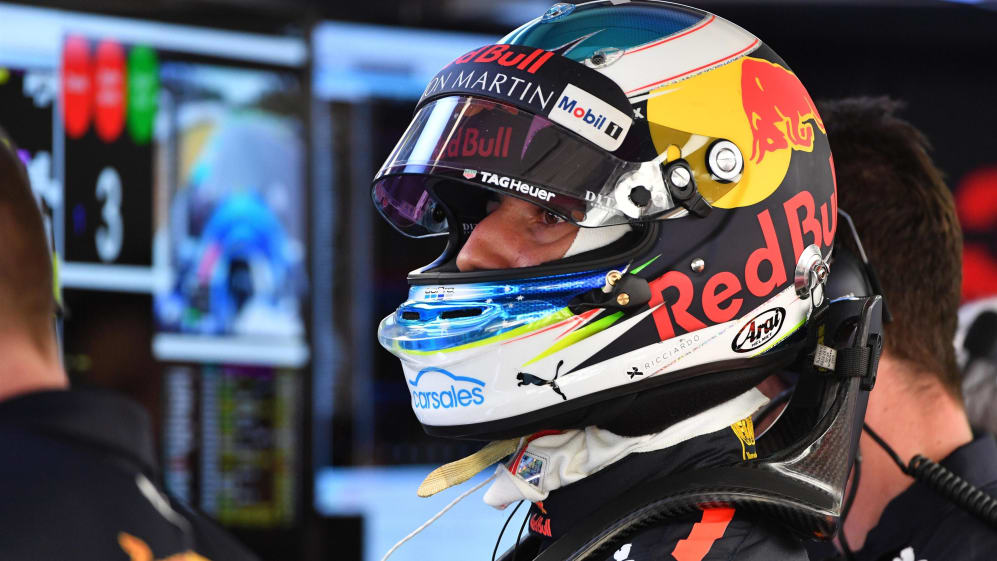 The Bottas deal also make a lot of sense the way the Finn is driving currently, and the pair work really well as team mates. Continuity is a big factor these days.
I expect confirmation that Daniel Ricciardo will be staying at Red Bull to be forthcoming either before or during the upcoming Hungarian weekend. Again, that makes a lot of sense, given the way that he and Max Verstappen keep one another honest. Watch this space!
4. Team orders sensible in Germany
You always think of team orders at Hockenheim, after Ferrari's famous 'Fernando is faster than you' messaging to poor old Felipe Massa in the 2010 race, when a year to the day since his Hungaroring accident he seemed likely to win in fairytale style.
The Scuderia were at it again this year as they effectively told Kimi Raikkonen to get out of Seb's way because, on his different two-stop strategy, he was not going fast enough and his aero wake was starting to affect Seb's tyres.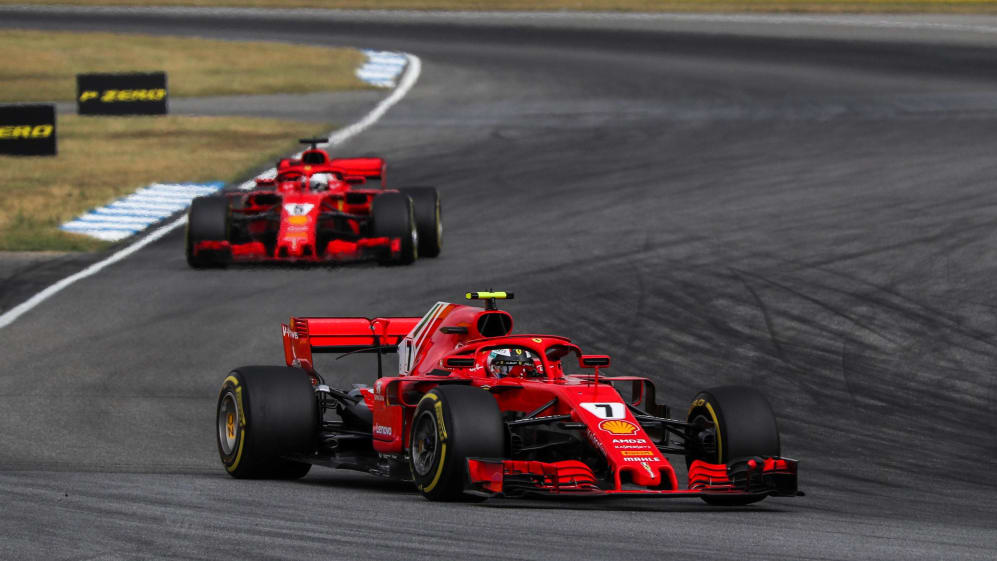 Later, after his attack was resisted robustly by team mate Hamilton after the Safety Car restart, Bottas was also asked to give it a rest.
I'm not a big fan of team orders, and admire the way that Mercedes, Red Bull and Force India let their drivers slog it out, but even I have to agree that on both of these occasions, it was the most sensible ploy.
5. The incredible Hulk
Nico Hulkenberg has been around a long time and has done some interesting things from time to time. But he never makes a fuss and rarely hits the headlines. He's a little bit like Giancarlo Fisichella in that respect.
For a while, when he was with Jordan in 1997 and again with Benetton in 2001, Fisi had this irritating habit of popping up in the results.
The temptation was to see him as lucky, but when you looked at it properly you realised that he was just driving so smoothly and neatly that his performances were unobtrusive but devastatingly effective.
The Hulk was just that on Sunday afternoon, keeping clear of trouble yet pushing as hard as he could, and a great fifth place gave him his best result so far with Renault. I can't wait to see what he might be able to do as the French team hone their act in the years to come, and get to the point where the top three might become a top four.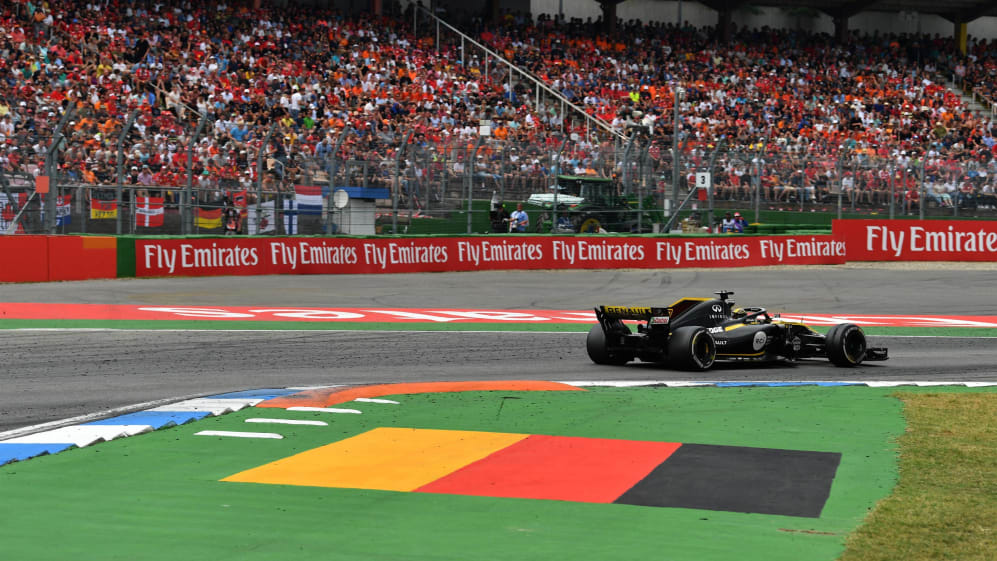 6. Grosjean rehabilitates himself
Romain Grosjean has looked perilously like his 2012 bad-boy alter ego at times this year, to the point where his continued employment at Haas has been questioned by some for 2019. That's a shame, because for a while in his Lotus days he seemed likely to score a victory when he and Kimi Raikkonen terrorised bigger teams.
So, when he got into a wobble exiting Turn 1 on the opening lap on Sunday, and started losing places after starting sixth, it looked like a familiar story. But he not only survived that, and later a rash choice to run intermediates for four laps, but came steaming back through from tenth to sixth in the final 10 laps. I liked it when he said his boys deserved a drive like that from him.
Chapeau, mon brave!
7. Force India – always there or thereabouts
My liking for Force India is well known and there are several very good reasons for it. Not least is that they are a band of dedicated racers, and they don't get the impressive results that they do by accident.
Qualifying was a bit of a disaster for them by their usual standards, with Sergio Perez tenth and Esteban Ocon only 16th (which became 15th due to Ricciardo's grid penalty). But as usual, when the chips were down the boys from Silverstone rose to the challenge, and to get their drivers home in decent seventh and eighth places, garnering another ten points to put themselves right behind Haas in fifth place, was very impressive.
When you talk of bang for buck, nobody does it better.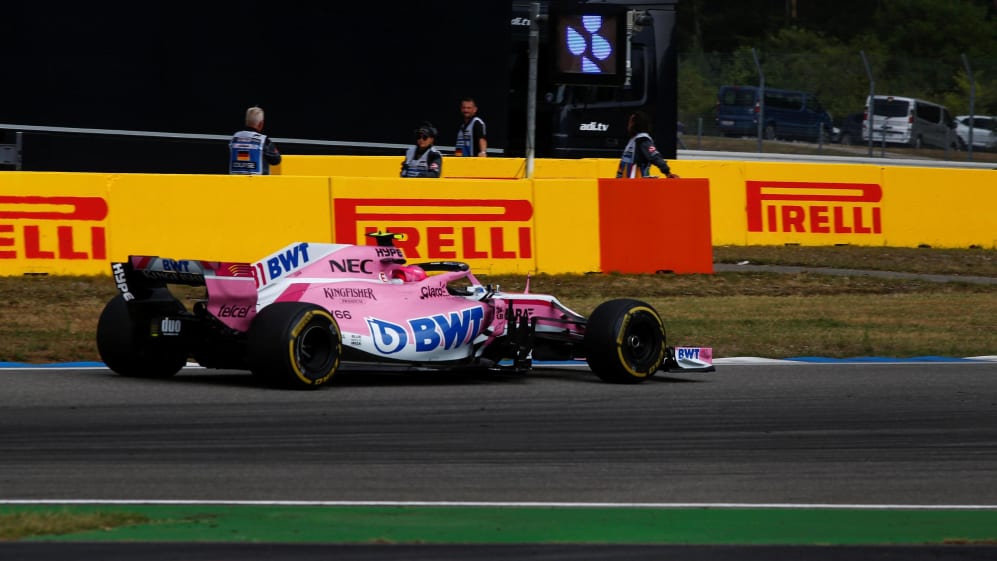 8. Ericsson and Hartley come good
Marcus Ericsson and Brendon Hartley have tended to be overshadowed by their respective team mates, Charles Leclerc and Pierre Gasly. So it was nice to see both of them in the spotlight for all the right reasons this weekend.
Marcus blotted his copy book by spreading stones all over the track after spinning off in Q2 and bringing out the red flag, but made amends with a feisty race in which he was well in the mix for points in the frantic duelling at the end of the race, and deserved the two he took home.
Brendon was impressive talking on Thursday about his recent spate of nasty shunts, and showed his innate resilience with a strong run on slicks in the wet to score the final point.
It's good to see the underdogs having their moment in the spotlight.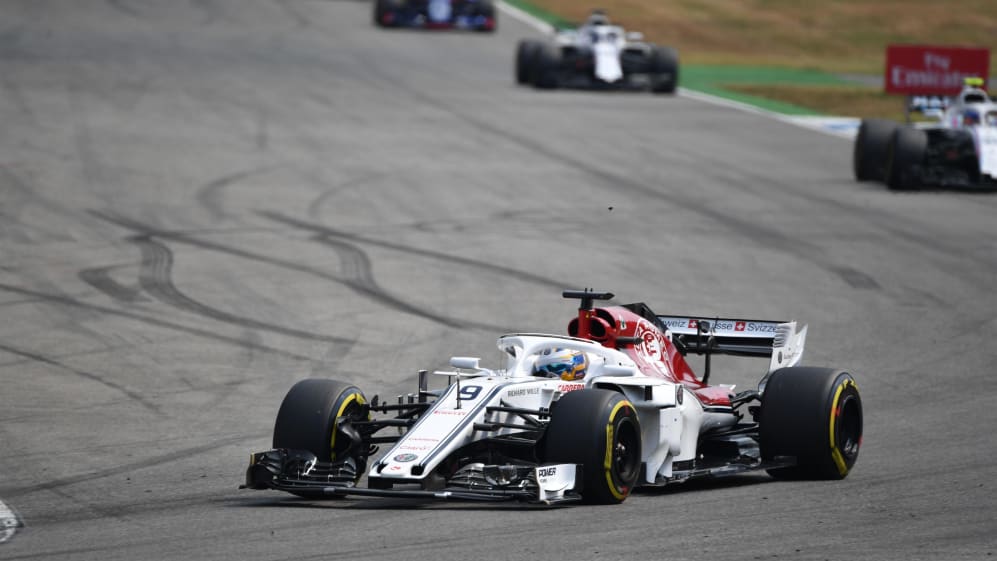 9. Good to be back in Germany
In the bad old days, Hockenheim used to be a dull affair, with only sporadic overtaking if you were lucky on the entry to the stadium. The flat-out, chicane-ridden blast to the old Ostkurve may have been spectacular from the cockpit, but it rarely produced much excitement for spectators.
To my mind the current track is one of the few truncated versions of old classics that really works (Spa being another), and I really enjoyed being back. The Germans love their racing and are vocal about it, and there's nothing wrong with passion. They also turned out in big numbers.
After a year off the calendar, they were rewarded with a thrilling Grand Prix. Let's hope it's the first of many.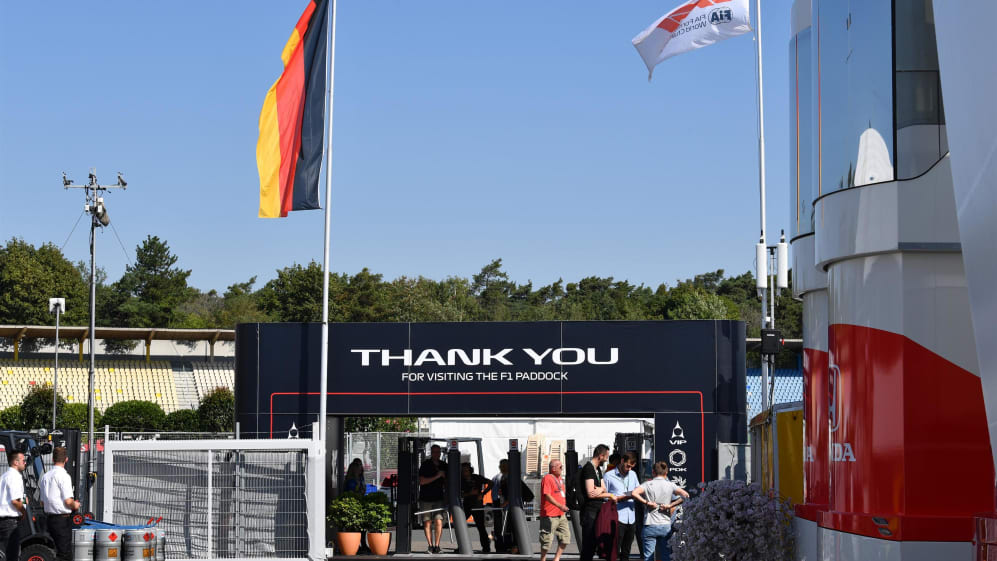 10. Sensible stewarding
My heart sank when I read that Hamilton had been summoned to the stewards after the race, because he had crossed the pit lane entry line that separates it from the track.
The incident occurred on lap 53 when there was general confusion and a 'box, box, box!' order from Mercedes was rescinded and then reinstated with 'in, in, in. in, in, in, in!' And which Lewis eventually countermanded by driving over the grass to re-join the track on the basis that sometimes doing the opposite to your rivals can get the big prize.
On this occasion it certainly did, even if he then had to race Bottas, Raikkonen and Max Verstappen with ultrasofts that were, when the race restarted on lap 58, ten and 11 laps older than theirs.
Contemplating previous, similar transgressions, there was much talk in the press room of a possible five-second penalty, which would have given Bottas victory by 0.465s.
To my mind, there are plenty of races this year that Valtteri deserved to win, but he had made back 9.1s on Lewis thanks to the Safety Car, and been thrashed by him on laps 58 and 59 and fallen 2.2s behind, before he was asked to cease and desist by Mercedes. So I considered him to have been beaten before that.
For me, taking such a dramatic win away on such a small technicality would not have looked good. Fans have waited a long time for this sort of fight up front, and we've had a series of great races this year. So I was delighted when it was revealed that Messrs Mika Salo, Nish Schetty, Steve Stringwell and Felix Holter – the FIA Stewards in Germany – had deemed a reprimand a satisfactory punishment.
In my view that was fair and common sense – and saved a great victory.