Opinion
DT's 10 THOUGHTS… on why Monaco's magic remains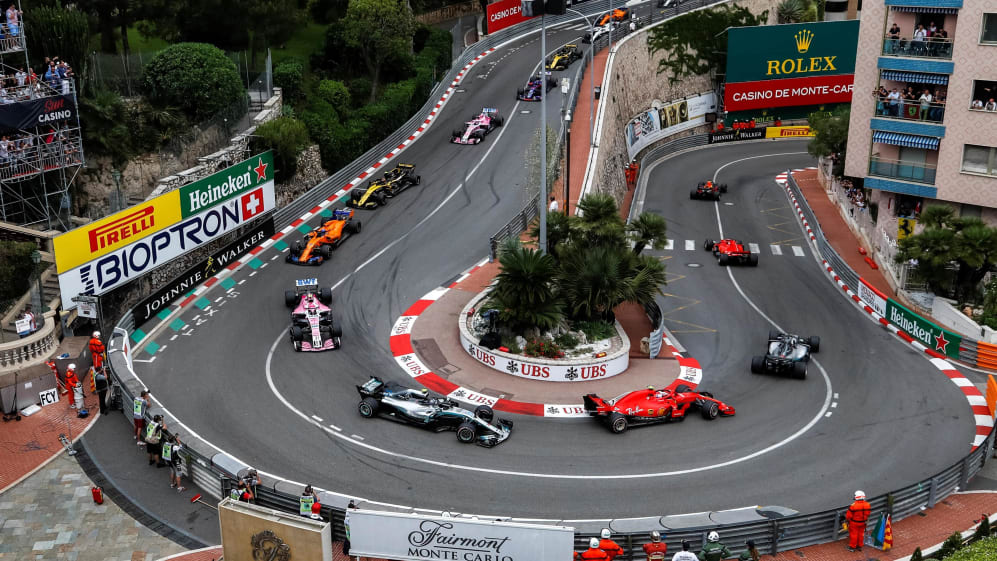 Veteran Formula 1 journalist David Tremayne may have been reporting on the Monaco Grand Prix for a couple of decades now. But the sight of F1 cars monstering around the tiny Principality's streets is still as awe-inspiring to him as ever...
1. Ricciardo's redemption
I have to admit, my heart sank on lap 28 of Sunday's race when I heard that radio message from Daniel Ricciardo to his crew: "I'm losing power". He was told that they were investigating what was going on, but just to keep it smooth and keep going. "Yeah, I've got no power though!" came the Australian's reply.
It seemed like 2016 all over again, when he had the Monaco Grand Prix in the bag, only to see it slip away. Heart-breaking. You could hear it in his voice.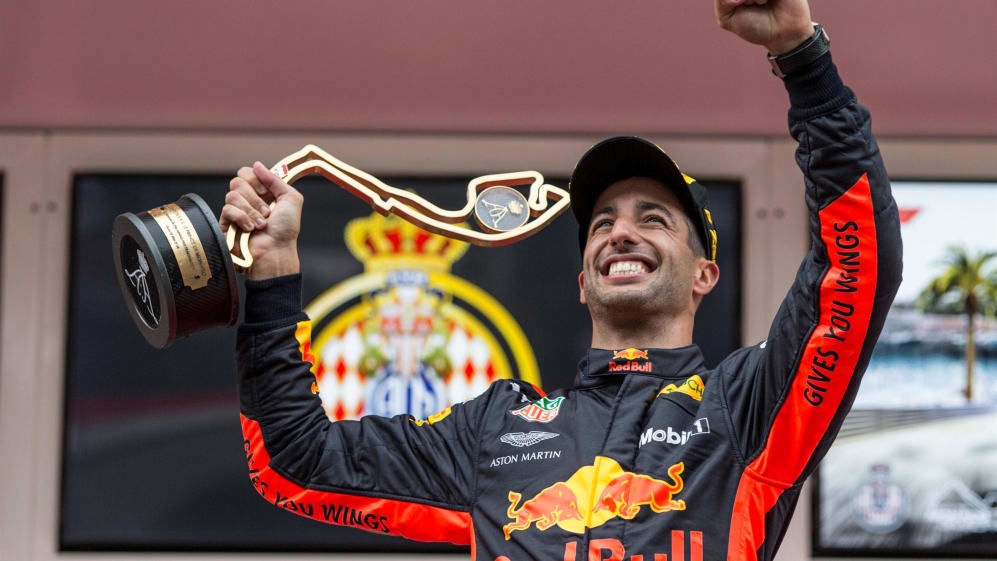 The Red Bull's entire MGU-K system had shut itself down, for reasons unknown. This generator unit harvests kinetic energy under braking and develops 160bhp, but he had to do without. On any other track, he would have been eaten alive struggling with only around 740bhp, but though the problem couldn't be fixed, it could be managed. He and his crew did a fantastic job of that thereafter, as he was able to exploit the excellence of his RB14's chassis round the Principality's narrow streets and stay in front.
I confess to breathing a huge sigh of relief that a very popular guy was not to be denied yet again.
2. A three-way fight for the constructors' title?
I thought it interesting that Daniel later expressed the view that Red Bull need to win another race before the summer break before he will consider them as genuine contenders for the world championship.
"I think it's a natural question after a victory," he admitted. "I think I got asked after China if it means we're in the title hunt. I think Lewis still has a pretty good buffer on me, so we're still on the outside of that." Hamilton has 110 points to Ricciardo's 72 after Monaco, with Vettel between them on 96.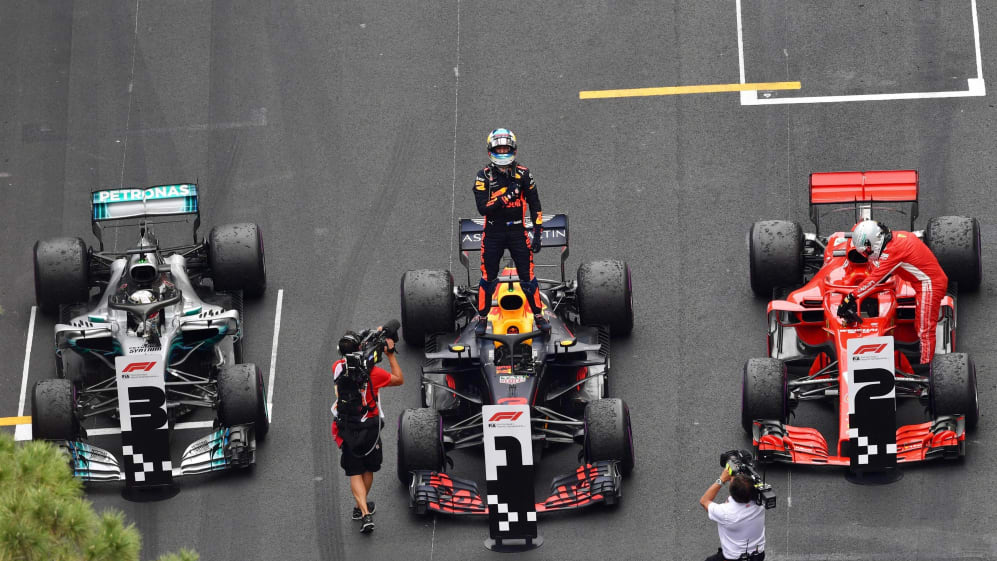 "It's not impossible, but not really at the forefront of my mind yet," said Ricciardo. "But even if it was, I'm not going to change, obviously, the way that I'm driving or trying to attack. We'll try to get a few more podiums but yeah, we've got to probably prove on at least one other circuit before the summer break that we can win again. And then maybe we're a nice little outside chance."
Lewis, however, has no doubts.
"As far as I am concerned, I believe it is already a three-way fight. Definitely."
Good news, right?
3. Ferrari and Mercedes in damage limitation mode
Both Ferrari and Mercedes came to Monaco fearing that Red Bull might be in a class of their own, and their fears were justified. Both, therefore, were effectively in damage limitation mode, and made good jobs of it.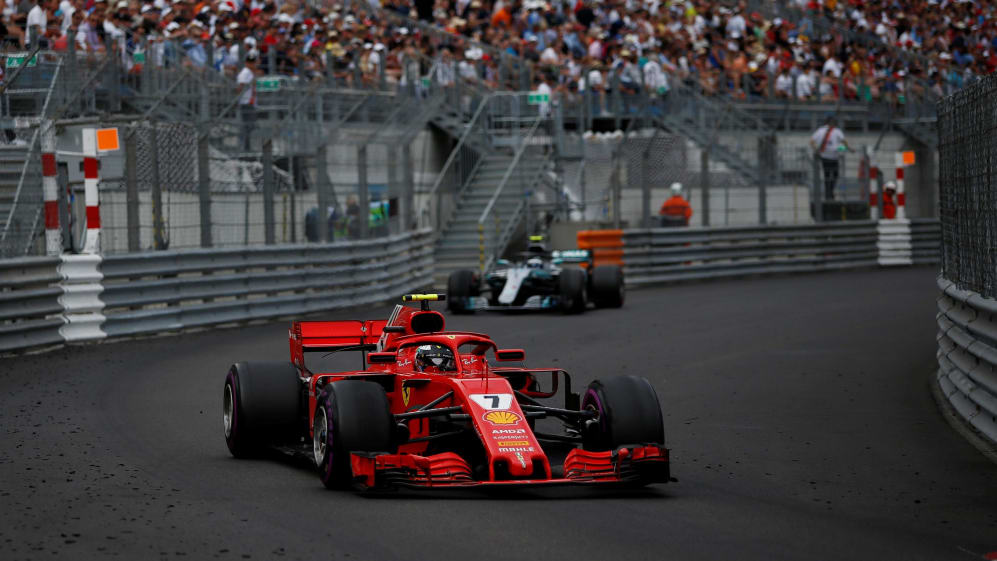 Vettel thought he had decent race pace and so did Raikkonen. But neither could really use it once they'd lost the start to the Red Bull. Sebastian admitted that as soon as he really started to push, he lost his front tyres, as did Hamilton, who was struggling throughout with them graining, even when he was backed right off. "I told you about these tyres," he told his crew, having abandoned the ultrasofts partway round a gamble lap in Q2.
The man who was happiest with his rubber was Valtteri Bottas, who was on the red-bordered supersofts. But like everyone else running behind other cars, he had zero chance to exploit that, such are the vagaries of Monaco's track layout.
4. Soul-searching time for Verstappen
You had to wonder just what was going through Max Verstappen's head when he repeated his 2016 accident exiting the Swimming Pool on Saturday morning and careered into the wall. And again when he was being lined up on the back of the grid as Daniel Ricciardo's sister Red Bull was pushed past on its way to pole.
And yet again, when the Australian had hauled himself to third place overall in the points table with that splendid and much-deserved victory.
The Dutch prodigy is thought by many to be the faster of the two, but he's still making the same mistakes. He reminds me of Gilles Villeneuve (below) in so many ways, but Gilles' mistakes usually came because he was demanding things of inferior cars that they could scarcely deliver. Adrian Newey's RB14 is a much more sanitary piece of kit. Time for a period of soul-searching, methinks - for a driver I like and rate very highly - if he is to realise his true potential.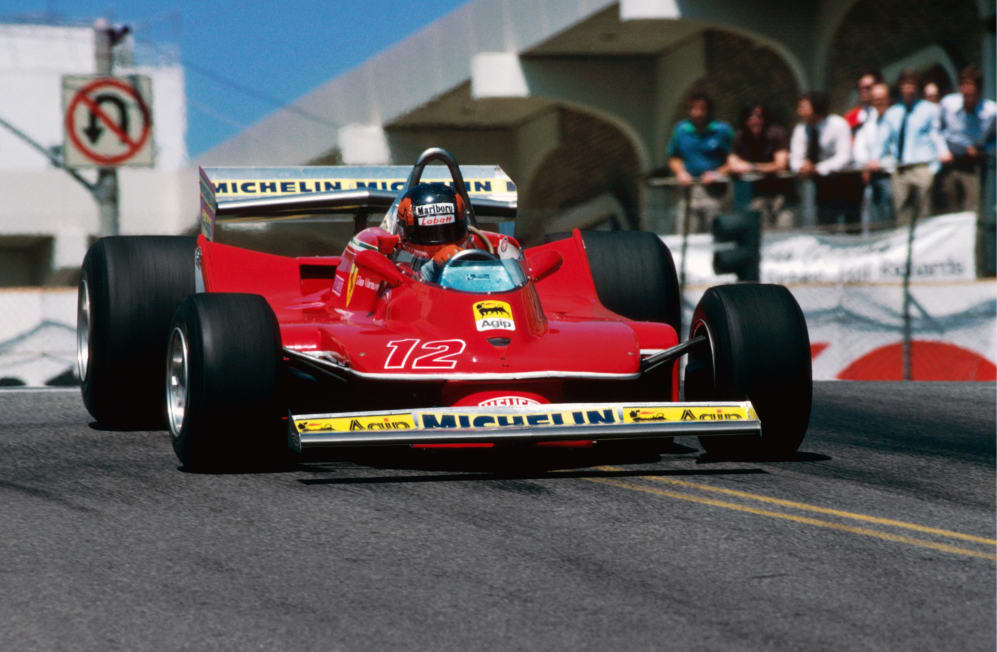 5. French renaissance
Is French motorsport about to crest a new wave?
I thought two of the standout racers this weekend were Esteban Ocon and Pierre Gasly. The result was slightly skewed in the latter's favour as the VSC for Charles Leclerc's accident enabled the Toro Rosso driver to close to within six-tenths of Ocon's Force India by the chequered flag, whereas Esteban had been more than three seconds ahead before the 72nd lap. But nevertheless, both drove superbly all weekend and neither put a mark on their car.
I can't wait to watch them in action in the revived French Grand Prix at Paul Ricard in June.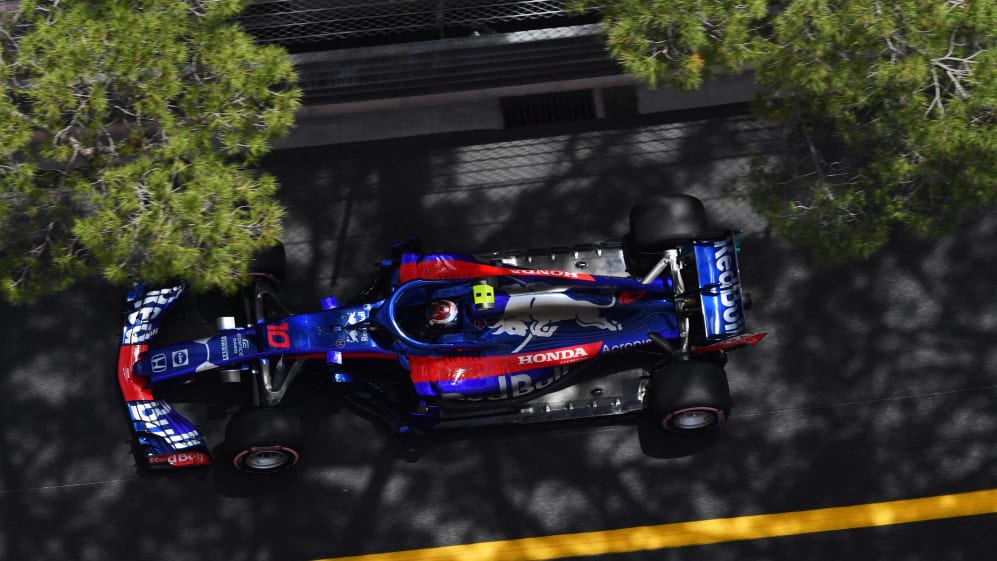 6. Force India: still a class act
Speaking of Esteban Ocon's superb performance, it wasn't just the eight points he garnered for Force India that were gratefully accepted after he held sixth place pretty much all through the race.
The Silverstone-based team is arguably the best at making each dollar stretch a very long way in an increasingly expensive sport. This enabled it to finish sixth in the World Championship for Constructors in 2013 and 2014, fifth in 2015, and fourth in 2016 and 2017. By any standards that is an excellent effort, against the likes of McLaren, Williams, Renault and Toro Rosso.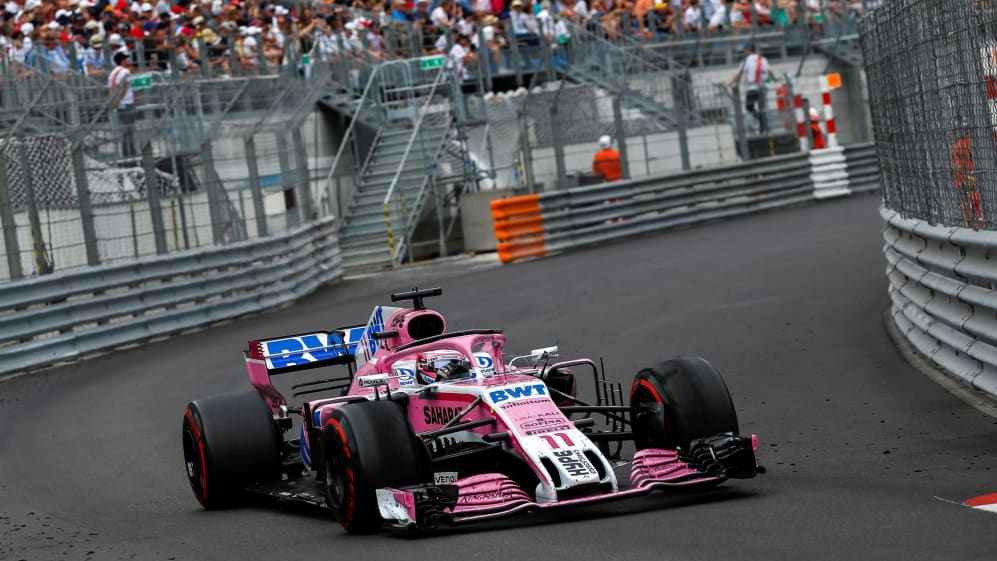 To their credit neither Esteban or the unlucky Sergio Perez put a mark on their cars all weekend, yet still managed to qualify them sixth and ninth.
There was a lot of talk before the start of the season of the team being rebranded, possibly even by Melbourne. That didn't happen, but there are rumours that a fresh deal may yet be on the cards for one of the most efficient and popular outfits in the game. It's one of my favourites for myriad reasons, not the least the quality and talent, across the board, of the people who work there.
7. Monaco's risk and reward remains spectacular
Remember Mercury astronaut Gordo Cooper's line in The Right Stuff when he's asked 'Who's the best pilot you ever saw?' 'You're looking at him,' replies Cooper. Well if someone had asked me at Monaco what the best track in the world is for watching F1 cars, I'd have replied in the same vein: 'You're looking at it'.
There are a lot of things about Monaco that would make it better, but fundamentally it remains a wonderful place to watch race cars up close. It's easy to get cynical about these things, but Monaco is the season's reset button, because you can really see what the drivers are up to, how awesome the speed and braking ability of the modern F1 car is, and just how close to the edge the drivers run.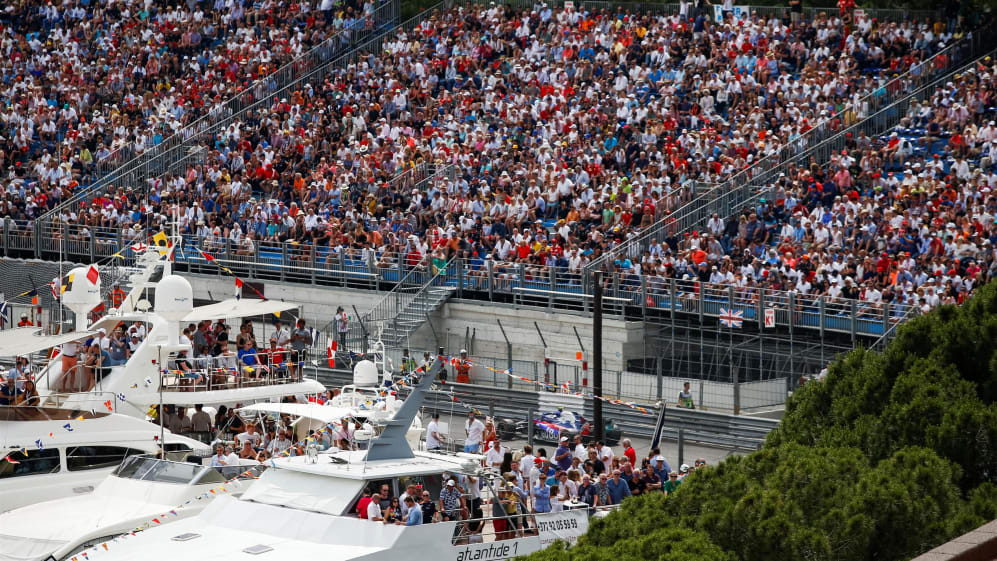 We saw that with Max Verstappen when he crashed exiting the Swimming Pool on Saturday morning, and team mate Daniel Ricciardo put things into great perspective afterwards.
"[The chance of making a mistake is] always in the back of your mind here, I guess, because the risk and reward is very real and that was proven this morning. It's one of those things… it's there but it is at the back of your mind, because to be fast you can't think about those things. Knowing we had obviously a great package all weekend… we need to push it but I don't think we need to overdrive it. It's just hitting your marks and just trying to keep it clean, I guess. We're all pushing each other, particularly Max and myself in the same team. It's no surprise that these things can happen, and when we're lapping 1m 10s and 1m 11s, there's no room for error."
Great stuff!
8. Canada packing a financial punch in F1
We've become used to Lawrence Stroll's investment in F1 with Williams, for whom his son Lance races, but now Canadian F2 racer Nicholas Latifi's father Michael has purchased what amounts to around 10% of McLaren's share capital, giving the team a value of around $2.75 billion.
I'm told that there is no clause in the agreement for Nicholas to have a racing involvement in McLaren. Canada, the new venue for F1 investment - who'd have thought it? Vive le Maple Leaf!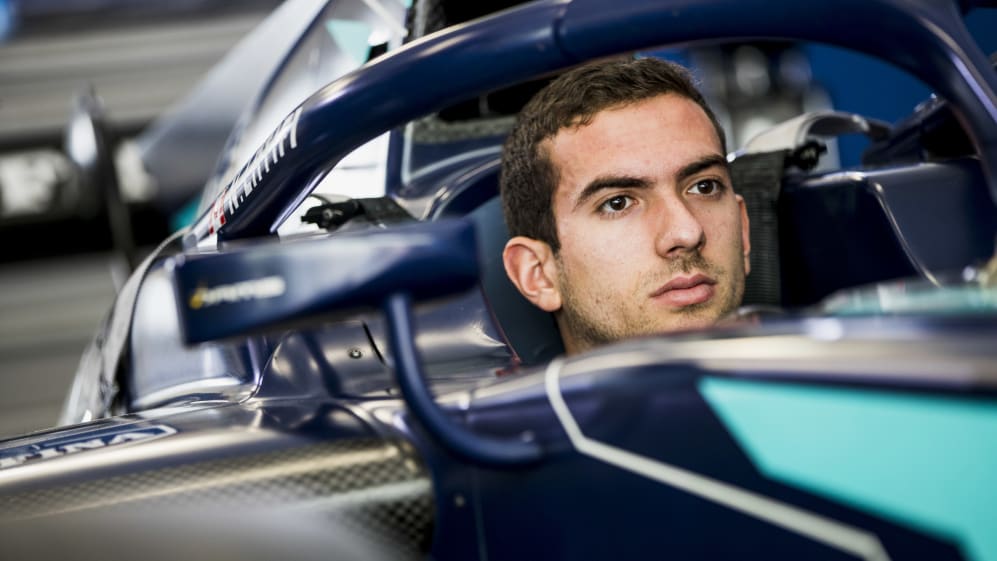 9. Rosbergs on parade
There was a very nice demonstration over the weekend of two F1 cars, each bearing the number six. Never before in history have father and son world champions run on the same track. Keke Rosberg was in a Williams FW08 similar to the one in which he won his title in 1982; Nico was in his championship-winning Mercedes F1 W07.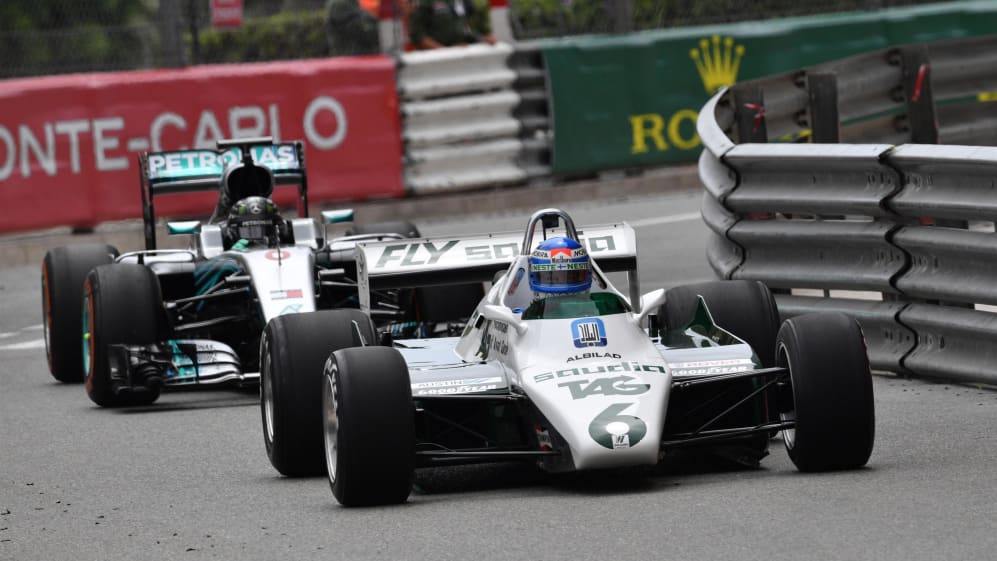 If you watched it, that dramatic moment when son dived past father with locked front wheels as they headed down to the chicane was all carefully planned. But Keke moved up the kerb on his right just to be sure…
More of this sort of celebration of the sport's history, please!
10. The man protecting Williams' heritage
That Rosberg demo was facilitated by Williams bringing over the FW08 from their spectacular museum. The other great part of it was that it brought Jonathan Williams, Frank's son, who looks after the heritage side of the business, out to a race for the first time in a while.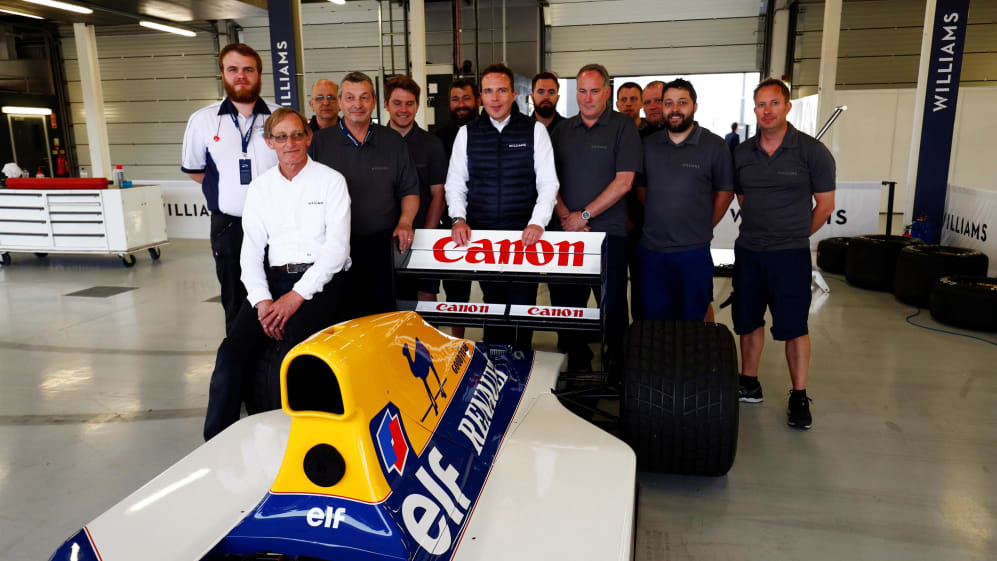 You sometimes have to get him to tell you the Reader's Digest version of a story (even on an extended weekend such as Monaco!), but time spent with Jonny is never wasted and is invariably enjoyable.
It's not just sister Claire who is a chip off the old block, and there's probably nobody who knows as much as he does about upcoming young racers.