Ears, tears, and slotted monkey seats - Japan tech review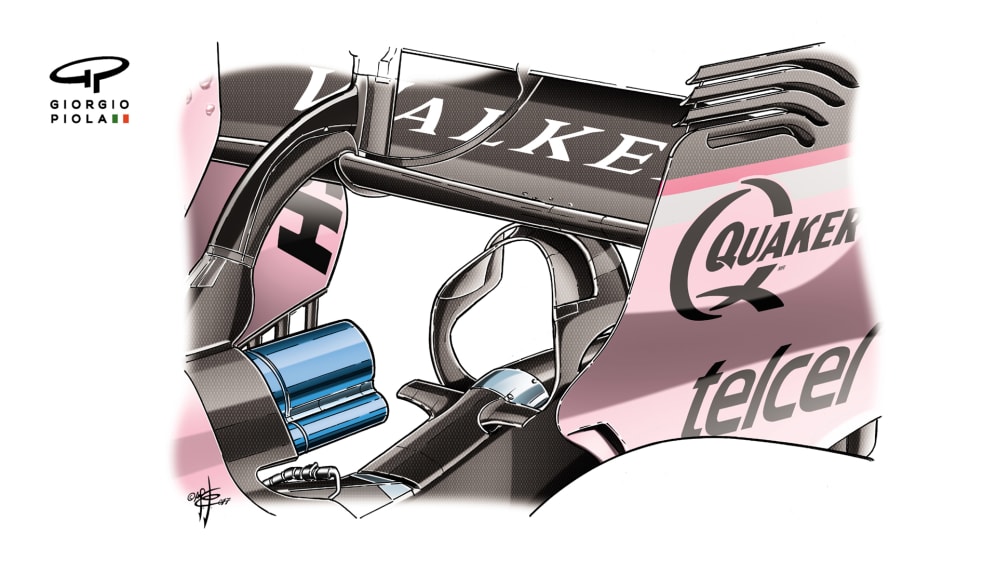 With the help of renowned technical illustrator Giorgio Piola, we bring you a selection of the recent design developments seen on the cars in Suzuka…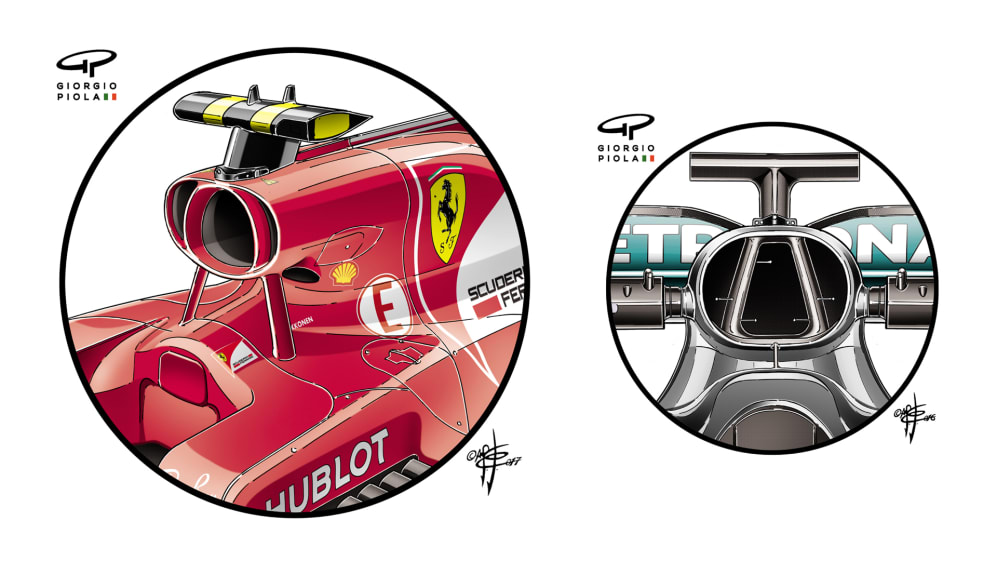 Ferrari SF70H - the airbox with 'ears'
This airbox was debuted by Ferrari in Singapore, was to be seen again in Japan, and will most likely remain on the car for the remainder of the season. It features an ear-like extension on either side, not dissimilar to the solution introduced by Mercedes two years ago. By feeding more air to the engine installation it allows for tighter engine packaging and lower rear bodywork. This makes for better aerodynamics, with less drag to the rear wing and improved overall efficiency.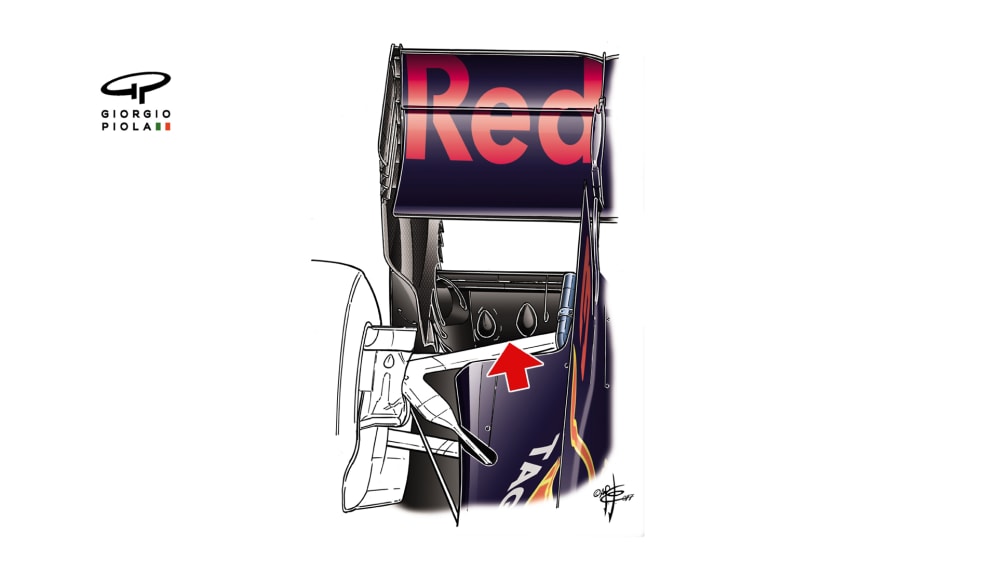 Red Bull RB13 - rear floor 'teardrops'
Looking at the Red Bull from above you can clearly see the unusual teardrop shapes on the top of the exit of the rear diffuser. These help to accelerate the airflow in this area and to improve the efficiency of the diffuser.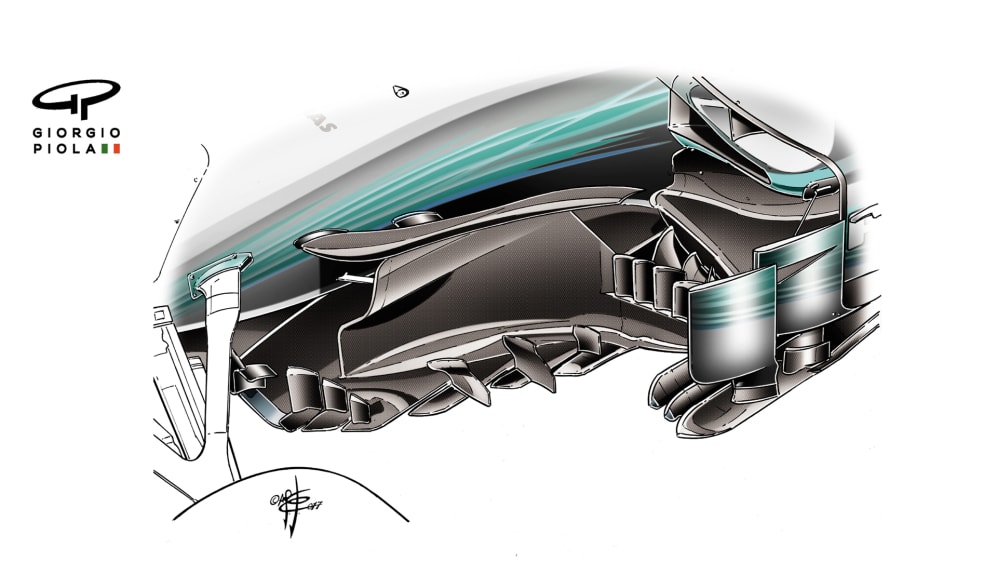 Mercedes F1 W08 - barge board updates
The new aerodynamic package introduced in Malaysia, but only raced there by Valtteri Bottas, was used by both Mercedes drivers to good effect at Suzuka. They retained it throughout the weekend - not only the new nose that had to pass a fresh crash test and new front wing, but also new bargeboards and new floor, as seen in this drawing.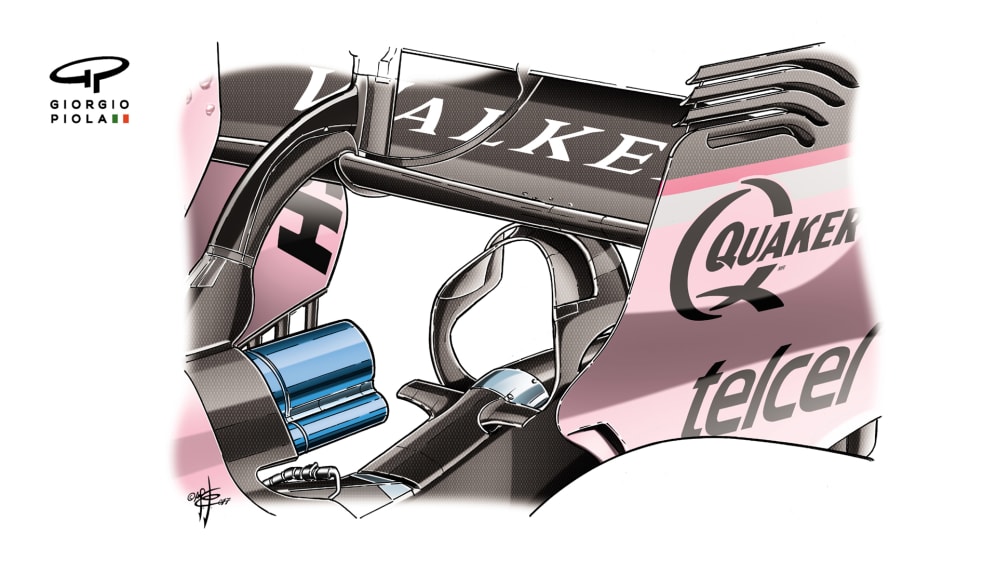 Force India VJM10 - slotted monkey seat
Force India introduced this new monkey seat below their rear wing in Japan. It is quite sophisticated in shape, and features a slot and two little winglets at the front applied to the deformable structure.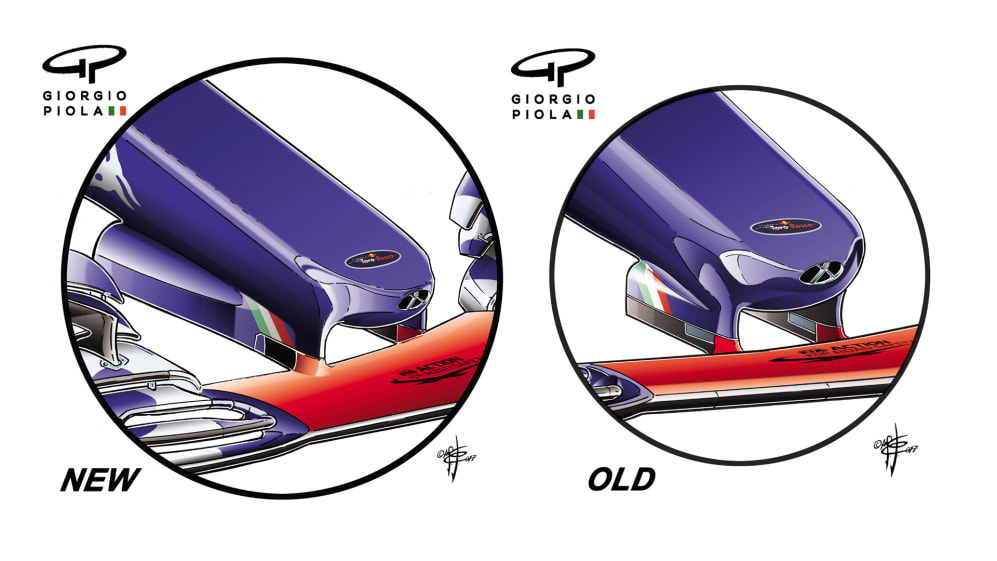 Toro Rosso STR12 - new nose
The Italian team debuted this new design in Japan, featuring much longer wing-mounting pillars. Since the changes are not structural, no new crash test was required – unlike the nose introduced in Malaysia by Mercedes, which was modified not just in terms of aerodynamics but also in shape and structure.